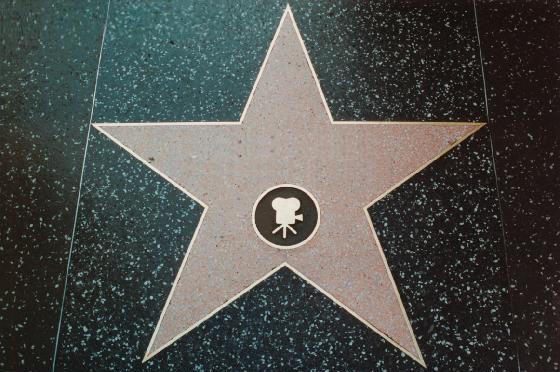 25          ANNA CHLUMSKY (1980 – )
Anna Chlumsky gained international fame when she made My Girl and My Girl 2 in the early nineties, although it would be reasonable to say that the first of those films was successful because it was shot a year after her co-star Macaulay Culkin hit it big with Home Alone. Anna was very good in it nevertheless. Today's TV audiences would know her as Amy Brookheimer in the series Veep, which has been running since 2012.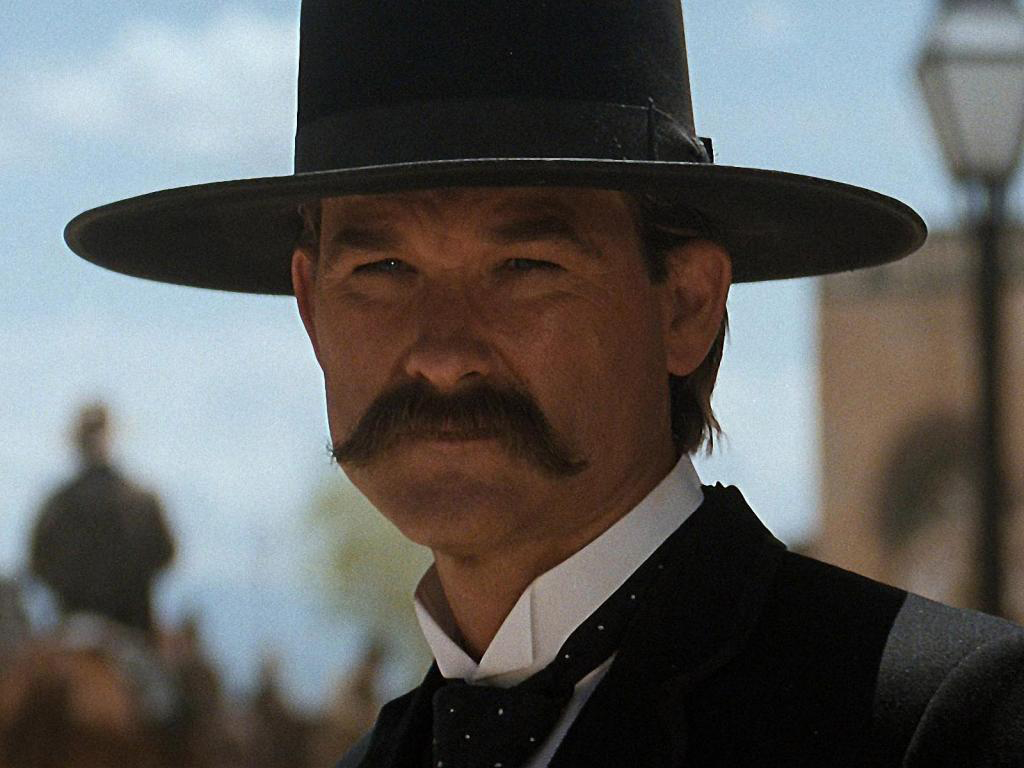 24          KURT RUSSELL (1951 – )
with Elvis in It Happened at the World's Fair
The son of character actor Bing Russell (he played Sheriff Clem Foster in the Bonanza series), Kurt Russell commenced his acting days at eleven in 1962. The following year he got to kick Elvis Presley in the shins in It Happened at the World's Fair! Walt Disney had already personally signed him to a ten year contract. Over the next twenty years he guested on scores of popular TV series and made movies as well, once his tenure with Disney expired in 1970. Surprisingly, both movies that he and Goldie Hawn made together at the beginning of their life-long relationship (Swing Shift in 1984 and Overboard in 1987) were failures at the box-office, but Kurt has since built an excellent resume.
23          BILLY GRAY (1938 – )
Most lovers of the fifties sitcoms will recall Billy Gray playing Bud Anderson in all 196 episodes of Father Knows Best, but he had been around in the business since 1943, often in uncredited bits and pieces but not always. I thought he was funny as Wesley Winfield in the Doris Day vehicles On Moonlight Bay (1951) and By the Light of the Silvery Moon (1953). In fact, it was probably these performances that landed him the Bud Anderson part. In 1998, movie historian Leonard Maltin had to formally apologize to Billy at a press conference after erroneously describing him as 'a real-life drug addict and pusher' while critiquing the film Dusty and Sweets McGee (1971).
22          DREW BARRYMORE (1975 – )
Most fans would more than likely say that E.T. – The Extra-Terrestrial (1982) was Drew Barrymore's first film. And most fans would be wrong. It was, in fact, her fourth – she debuted four years earlier. Her wild teenage years seemed over until one evening, in 1995, on The Late Show with David Letterman, she clambered onto his desk and 'flashed' him for his birthday! That aside, she does seem to have matured of late into a fine actress and a responsible woman. Who knows, she might turn out to be the least eccentric of all the Barrymores.
21          KIRSTEN DUNST (1982 – )
By the time Kirsten Dunst made Spider-Man in 2002 she had already racked up over forty screen credits, most of them in movies. Her first screen kiss came from Brad Pitt in Interview with the Vampire: The Vampire Chronicles (1994). She was eleven. 'It was horrible', she said later. 'I hated it. Brad and Tom [Cruise] were like my big brothers on the set, so it was like kissing your big brother – totally gross.'
20          LINDSAY LOHAN (1986 – )
These days all we tend to hear about Lindsay Lohan is negative. She parties, she drinks and drives, she is promiscuous; she is outrageous. We keep waiting for her to grow up. It is all quite sad because she is talented and smart. A straight-A student at school, she took to acting like a fish to water, at first for Disney, then freelancing, before success seemed to go to her head. Hopefully, beauty, talent, intelligence and opportunity will combine to put her back on top again in the near future. She must be bored with partying by now.
19          JONATHAN TAYLOR THOMAS (1981 – )
Jonathan Taylor Thomas got his big break when he was chosen to play Tim Allen's son, Randy Taylor, in the popular 1990 series Home Improvements, a role he won mostly because the casting directors thought he bore a strong resemblance to Allen. Disney lovers would probably know he supplied the voice for Young Simba in The Lion King (1994). Rumors circulating on the Internet that he is gay are blatantly untrue.
18          HAYLEY MILLS (1946 – )
Hayley Mills is the daughter of Oscar-winning British actor Sir John Mills and the sister of actress Juliet Mills. For five years (1960-65) she was Disney's hottest young movie star, making a number of box-office hits including Pollyanna, The Parent Trap, In Search of the Castaways, The Moon-Spinners and That Darn Cat – before leaving the studio. She astonished the movie world when, at 25, she married 58 year-old director Roy Boulting in 1971. Their son Crispian Mills became lead singer for Kula Shaker.
17          NATALIE WOOD (1938 – 81)
 Natalie made her first screen appearance at four. Her pushy mother immediately headed to Los Angeles with Natalie in tow, intent on her little girl becoming a movie star. Miracle on 34th Street in 1947 saw 8 year-old Natalie capture the hearts of movie-goers around the world. She was on her way. Her beauty seemed to increase year by year. Unlike most child stars, she easily handled each phase of puberty and was constantly in demand right up until her tragic drowning in 1981.
16          MEGAN FOLLOWS (1968 – )
Jonathan Crombie and Megan
Canadian Megan Follows began acting as a toddler. Her parents were founders of Canada's summer theatre culture. They divorced when she was eleven, so Megan moved to Los Angeles to attend school and to improve her acting. At seventeen she suddenly became internationally famous for portraying Anne Shirley in the lauded mini-series Anne of Green Gables. She grew very close to Jonathan Crombie who played Gilbert Blythe in the mini-series and in its sequel, Anne of Avonlea, two years later. Sadly, Crombie died at 48 in 2015.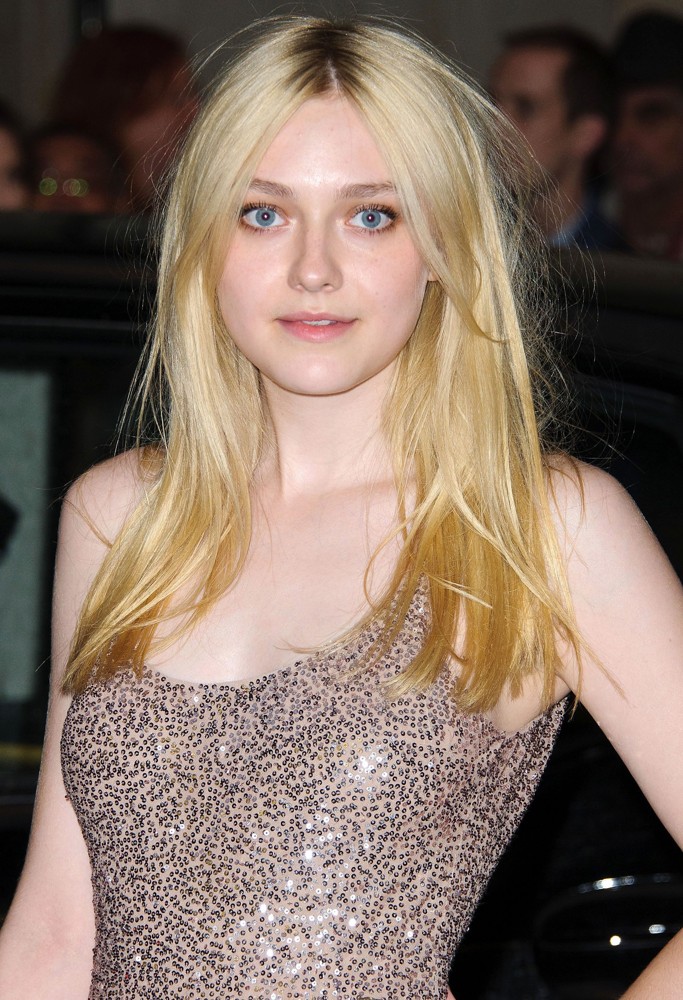 15          DAKOTA FANNING (1994 – )
Dakota Fanning's first name is Hannah. Her prodigious talent quickly became evident when, at the age of seven, she not only played a troubled alien child in Spielberg's mini-series Taken in 2002, but also handled the narration for all ten episodes! When she made War of the Worlds in 2005, she and star Tom Cruise premiered the film in four cities around the globe – Tokyo, Paris, London and New York City.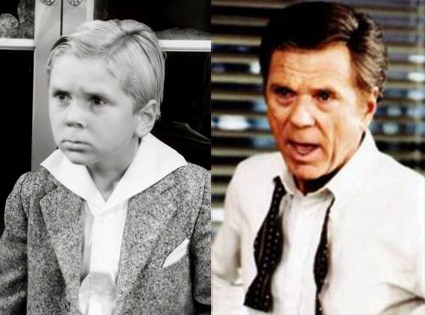 14          JACKIE COOPER (1922 – 2011)
In 1931 Jackie Cooper starred with Wallace Beery in The Champ and was nominated for an Oscar. Also in 1931 he made Skippy and later wrote of how the director, his uncle Norman Taurog, threatened to shoot Jackie's dog, just to get the boy to cry in front of the camera! What many fans may not know is that Cooper served with distinction in the US Navy during and after World War Two, eventually becoming the second-highest ranked uniformed performer behind Jimmy Stewart. In fact, in 1980 he turned down a position at the Pentagon that might well have led to him becoming a Rear-Admiral.
13          MACAULAY CULKIN (1980 – )
If you ever wonder where the years have gone, the sobering thought that Macaulay Culkin, that little kid out of Home Alone, is fast approaching his 37th birthday will give you some idea! It certainly does not feel like over a quarter of a century since he took the cinema world by storm in 1990. But it is. I must say that I have never considered him to be any great shakes as an actor, but dollar-wise there is no disputing his success record. As often happens with child stars, however, the cuteness wore off and, by the age of 15, following three consecutive duds, he was suddenly a 'has-been'.
12          RICKY SCHRODER (1970 – )
For the first 18 years of his career he was billed as Ricky Schroder until his agent convinced him to shorten his Christian name to Rick as he neared seniority. For some reason friends and colleagues continued to call him Ricky, so after another 18 years as Rick he reverted back to Ricky. 'It should always have been Ricky', he said. He was 10 when he made the tele-movie Little Lord Fauntleroy (1980), and 18 when filming commenced on the brilliant Lonesome Dove in 1988. He has always been a cut above the average child star. His strong support for former President George W. Bush and his membership of the NRA, however, I find mystifying and disappointing.
11          TOMMY KIRK (1941 – )
Tommy Kirk was signed by Walt Disney as a Mouseketeer in The Mickey Mouse Club in 1955, and before long he had accumulated a legion of fans playing one of The Hardy Boys (the other being Tim Considine). Tommy possessed that 'All-American Boy' look, clean cut, mischievous and mildly handsome. For almost the next decade he starred in ten solid Disney productions. And then it all came crashing down.
At a Christmas Eve party in 1964 he was arrested for marijuana possession. Worse still, Disney discovered that his top star was gay. His contract was terminated, John Wayne ditched him from the cast of The Sons of Katie Elder as it was about to commence shooting, and he struggled to find work in an industry that treated 'outed' gays as lepers. It should be pointed out that Disney fired him, not for being gay, but for having a sexual encounter with a 15 year-old boy when he was 21.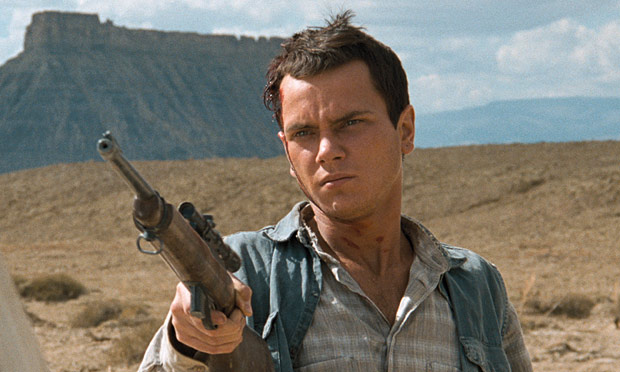 10          RIVER PHOENIX (1970 – 93)
What might have been? River Phoenix had ability, looks and charisma to burn. The world was literally at his fingertips. And then he blew it with drugs. Not only did he waste a God-given talent; he also threw away his life. He is high on my list because of the quality of his work as a boy and teenager. If this was a list of the most stupid, wasteful dummies in history, however, he might very well be at the top of it.
9            ELIZABETH TAYLOR (1932 – 2011)
Elizabeth Taylor only made 18 movies before reaching the age of 20, but she certainly made her mark in them. Lassie Come Home (1943), National Velvet (1944), Courage of Lassie (1946), Life with Father (1947), Little Women (1949) and Father of the Bride (1950), show-cased her remarkable beauty and talent – to name but a few. Oddly, (in my opinion anyway), her acting fell away dramatically as an adult, although she somehow managed to purloin two Oscars along the way – one for Butterfield 8 (1960), the other for Who's Afraid of Virginia Woolf? (1966) – two of the most over-rated piles of horse manure in movie history. Gorgeous or not, Liz had a voice like a fish-wife as an adult; one unsuited to screaming matches (like in 'Virginia Woolf', for example). Perhaps, that was why I never considered her overly alluring.
8            CHRISTIAN BALE (1974 – )
Twelve year-old Welshman Christian Bale displayed a range of emotions in Spielberg's Empire of the Sun (1987) and, consequently, really big things were then expected of him. Unfortunately, it took him a few years to adjust to the trappings of fame, but in his late teens he returned in style with stints in Kenneth Branagh's Henry V (1989), Treasure Island (1990), Newsies (1992), in which he also sang, and Swing Kids a year later. His career as a boy and youth has exceeded the accomplishments of others of his generation, even Leonardo DiCaprio, who did not really set the world on fire until his twenties.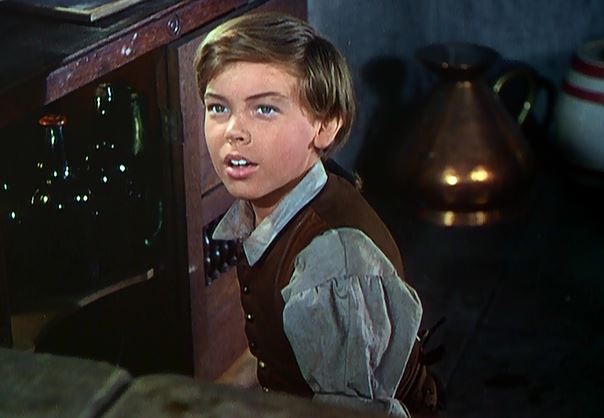 7            BOBBY DRISCOLL (1937 – 68)
One of the most naturally gifted young actors of all time, Bobby Driscoll was also one of Hollywood's most tragic stories. When the industry he had served so well turned its back on him when reached adolescence, he was unable to cope and took to drugs. Unlike River Phoenix who was at the top of his game when he threw it all away, Driscoll was at rock bottom, unwanted and unemployable in a business that once revered him as the best youngster since Shirley Temple. Severe acne ruined his looks and run-ins with the law and his eventual drug addiction combined to end his promising career. His last job of note was providing the voice for Peter Pan in the 1953 Disney production of that name. His drug-ravaged body was found by some children playing in an abandoned building. More than a year later dental records were used to determine his identity.
6            MICKEY ROONEY (1920 – 2014)
No-one could ever say Mickey Rooney lacked confidence. Throughout his entire life he was convinced he was God's gift to the entertainment industry. During the war years, while most of the big stars were away in the services, he rose to Number One at the box-office and he loved it. Beginning in 1938, his Andy Hardy pictures ended up totaling twenty, and they carried him to the top of the heap. He made musicals with Judy Garland, dated every beautiful young starlet in Hollywood and bedded most of them. He even married the luscious Ava Gardner, the first of his eight wives. And he lived into his nineties. He had talent and an abundance of confidence – and he extracted every ounce out of both. It seems that very few of his contemporaries liked him as a person, but he liked himself enough to make up for it.
5            DEAN STOCKWELL (1936 – )
Dean Stockwell made 19 movies as a boy and teenager, and I doubt if there was a more likeable little boy in Hollywood history – not even Bobby Driscoll. He quite simply possessed an angelic face. And boy could he act! I personally feel his performance in Down to the Sea in Ships opposite Richard Widmark in 1949 was one of the most impressive pieces of acting by a child – ever! Unforgivably, it took until 1992 for him to receive a star on the Hollywood Walk of Fame.
4            JUDY GARLAND (1922 – 69)
Striking any kind of order for the top five has been very difficult. Judy Garland had all the talent in the world. She could sing, she could dance and she could act. The Wizard of Oz in 1939 made her an icon. Her life-long battle with substance abuse (not her fault initially), created the wrong headlines everywhere. Eventually, there was one final headline, of the worst kind, and she was gone. Her extraordinary voice lives on forever.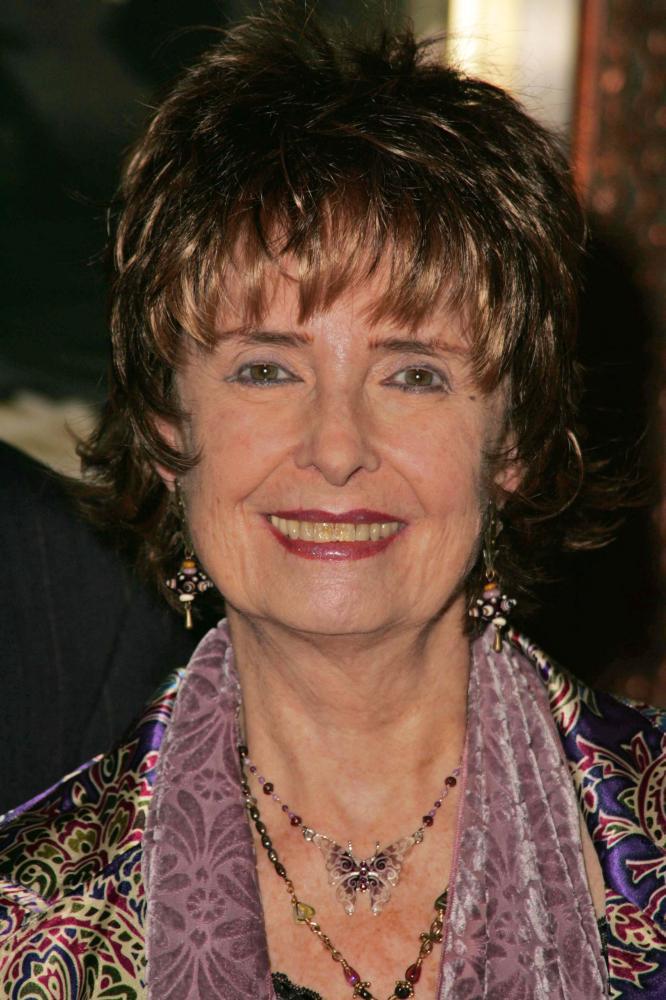 3            MARGARET O'BRIEN (1937 – )
Angela O'Brien was not quite five when she burst on the scene with her unforgettable performance as an orphan in Journey for Margaret (1942). Her parents quickly changed her Christian name to Margaret. Films such as The Canterville Ghost and Meet Me in St. Louis (both in 1944), Our Vines Have Tender Grapes (1945), and two 1949 hits, Little Women and Secret Garden catapulted her to the pinnacle of child stars in demand, even before she reached her teens. Margaret O'Brien was a class act. It is entirely possible she stole stole more scenes than any other performer, young or old, male or female. Was she aware she was upstaging everyone? Personally, I think she knew exactly what she was doing.
2            JODIE FOSTER (1962 – )
Jodie Foster made 16 movies and appeared on 27 television shows in her youth. Her real Christian name is Alicia, but she has used 'Jodie' all her acting life. She won leading roles in two Disney films, Freaky Friday (1976) and Candleshoe (1977), plus a singing stint in Bugsy Malone (1976), but it was her portrayal of a 12 year-old prostitute in Taxi Driver (also in 1976), that launched her into the big time. Jodie was suddenly recognized as a major acting talent and has remained so ever since. She was nominated for Taxi Driver and was probably unlucky not to win. Since then, of course, she has won two Academy Awards as an adult. Most of the other child actors cannot hold a candle to her talent-wise.
 NO 1
 SHIRLEY TEMPLE (1028 – 2014)
I found it hard to separate Jodie Foster and Shirley Temple at the top of my list until, ultimately, I was compelled to choose between a) a brilliant actress and b) a phenomenon. The phenomenon had to triumph. Shirley Temple was a freak! She started at the age of three and by five years of age was an accomplished actor, singer and dancer. At five! She also possessed the extraordinary ability to exude enormous 'likeability' on the screen. Not one in a thousand movie-goers could ever complain that she came across as precocious, big-headed or a show-off. Over the decades some of those who worked with her have accused her of being opinionated and bossy on the set, but this never came across on the screen. Never. So, maybe, just maybe, there was a little jealousy in play here. Of all the multi-talented youngsters that have graced our screens for a hundred years or more, only Shirley Temple could do it all at such a tender age. And only Shirley could top the box-office four years in a row! From 1935 until 1938 she was Queen, outshining the likes of Gable, Crawford, Crosby and Cooper. She was, indeed, a legend in her own lifetime.