F TROOP (1965-7)                            
It is hard to believe that this unique (and hilarious) series first came to our television screens more than half a century ago! This writer was still a teenager in 1965 and had enormous difficulty deciding who, out of Larry Storch and Frank de Kova delivered the funniest lines. Possibly Larry – but only just. I also happened to think, like most red-blooded boys across the globe, that Melody Patterson was just about the most gorgeous creature on planet Earth. Bar none! Sadly, when Larry died in his sleep in 2022 (aged a few months short of one hundred), he closed the book on all the regular members of the cast. They are all gone now, even lovely Melody. Seven Arts, the production company for Warners, opted to cancel the series after only two seasons, despite its decent ratings, because the decision-makers felt that too much of the Warners backlot was being utilised for what was, after all, just a thirty-minute weekly TV series. Now, of course, it is considered a classic.
Forrest Tucker (1919-86), played Sgt. Morgan O'Rourke in all 65 episodes, and was the only 'straight' man in the cast. Everybody else played their roles for laughs, (or in Melody's case), for cuteness. Lung cancer claimed Tucker at the age of sixty-seven.
Larry Storch (1923-2022), played Corporal Randolph Agarn (65 episodes) and was probably the star of the show. He also played his own grand-mother, his Mexican cousin from south of the border, and many other wonderful characters. Larry was a delightful and unique comedian.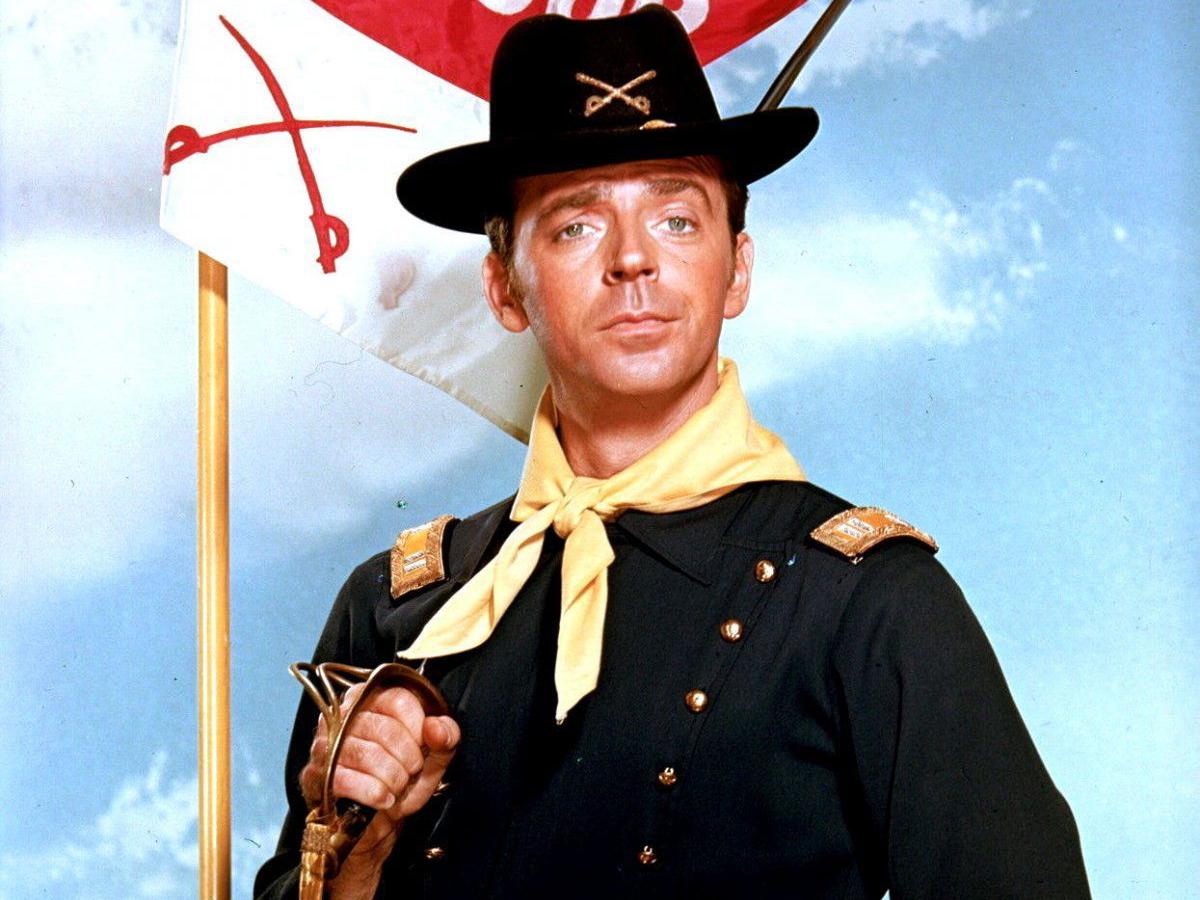 Ken Berry (1933-2018), played Captain Wilton Parmenter, the Commanding Officer at Fort Courage. Berry provided the slapstick, the prat falls, the bumbling etc. A dancer initially, he handled the prat falls with aplomb and did not appear to resent the fact that Agarn and Wild Eagle had the funniest lines. Heart complications took him at eighty-five.
Melody Patterson (1949-2015), portrayed the only female regular in the cast, 'Wrangler' Jane Angelica Thrift. She was sixteen years younger than Berry, yet her character was hopelessly infatuated with Captain Parmenter. He, for reasons known only to God and the screenwriters, consistently rejected her advances. In real life she wed (and divorced) James MacArthur (Danno in Hawaii 5-0), the second of her three husbands. Multiple organ failure took her at sixty-six.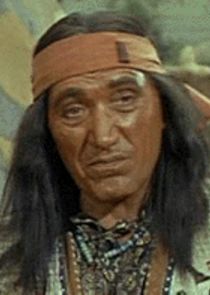 Frank De Kova (1910-81), a New Yorker born to Italian parents, Frank spent most of his career playing gangsters and assorted killers, until he was picked up to play Chief Wild Eagle in this series. His dead-pan delivery saw him steal multiple scenes from his co-stars. His tribe, the fictional Hekawe, (pronounced 'Heck – Cow – Wee'), was initially named the Fugawe ('Where the Fuck are we?], but, not surprisingly, the network censors forced a change. Frank often rehearsed his lines in Italian before going onto the set. He died in his sleep in 1981.
James Hampton (1936-2021), played bugler Hannibal Dobbs in every episode, such was his character's popularity. As his CO said of him, 'I've never known anyone who couldn't play so many instruments'. When Parkinson's disease claimed Hampton, in 2021, only Larry Storch out of the entire cast of regulars had outlived him.
Bob Steele (1907-88), played Trooper Duffy, the man who was always talking about being 'shoulder to shoulder with Davy Crockett at the Alamo'. Duffy was never at the Alamo, of course. Nevertheless, he appeared in 63 of the 65 episodes of F Troop. Emphysema took him at eighty-one after a long illness.
Don Diamond (1921 – 2011), portrayed Crazy Cat of the Hekawe in 49 episodes. A New Yorker of Russian/Jewish heritage, he had a knack for picking up dialects, an ability that led him to land the role of Kit Carson's Mexican sidekick in the 1951 TV series The Adventures of Kit Carson. He is seen here (R) with Frank De Kova. Heart issues took him at ninety.
Joe Brooks (1923 – 2007), played the extremely near-sighted Trooper Vanderbilt at Fort Courage. His acting career was interrupted by war service in the South Pacific during WW2. It was Brooks who decided to portray Vanderbilt (the look-out) as 'sight-impaired', and it landed him the role. He died from undisclosed causes at eighty-four.
John Mitchum (1919 – 2001), played Trooper Hoffenmueller (who spoke nothing but German) in nine episodes of F Troop. His older brother (by two years) is none other than screen star Robert Mitchum. John is probably best-known for his portrayal of Frank DiGiorgio, 'Dirty' Harry's partner in the first three 'Dirty Harry' films – Dirty Harry (1971), Magnum Force (1973), and The Enforcer (1976). A stroke ended his life in 2001.
Edward Everett Horton (1886 – 1970), played the befuddled medicine man, Roaring Chicken in just six episodes. In his youth Horton seemed to be in every Hollywood comedy churned out in the 1930s. Edward was a gay man whose partner for many years was the actor Gavin Gordon (fifteen years his junior). Gordon sounded British but was a native of Mississippi. Edward died at eighty-four after being diagnosed with cancer.
F Troop attracted a vast array of guest stars over its two-season tenure, some of whom were quite memorable in their portrayals. Funny man Don Rickles was one such standout when he played the appropriately named Bald Eagle! Diminutive ex Laugh-In star Henry Gibson was most enjoyable as Wrongo Starr, in two outrageously funny episodes in which bad luck dogged his every step. The highly under-rated John Dehner appeared in another terrific episode as silky conman Professor Cornelius Clyde ('Watchum, friend!').
As far as memorable guest stars go, however, the inimitable Paul Lynde stole the honors hands down. His stint as the bogus Sgt. Ramsden (aka 'The Singing Mountie') has become the stuff of legend. He even carried his own 'tuning whistle', for attaining the right pitch, as he serenaded. 'I dream of Wrangler with the bright yeller hair', still rests vividly in my mind to this day. Such a funny man.
F Troop, as far as I am aware, is the only western comedy series to date. It is priceless. So many one-liners spring to mind:
'Who says I'm dumb?'
'Felippe, I tell jor mother!'
'That makes sense – not to me…'
'Humna, humna, humna…'
And so many more…