Darwin Porter (1937 – )
I doubt if there are many more controversial contemporary writers than Darwin Porter. His supporters believe he is telling the real story of Hollywood in its so-called Golden Age; his detractors consider him to be little more than a peddler of sleazy gossip. I do not know the man, but I imagine an accurate assessment rests somewhere between the two extremes. With that in mind I thought it might be of interest to look at his origins, especially in regard to his myriad tales of behind-the-scenes Hollywood. Where do they come from? What are (or were) his connections to the stars he writes about? So, here is a brief list of the individuals who he says helped him to gather information over the course of his life. It is not a definitive list by any stretch of the imagination. Hundreds of lesser lights have contributed a recollection here, an anecdote there, all of which he inevitably recorded in his journals. Whether we believe the man or not, he appears to have enjoyed a long association with an extraordinary number of people in the movie business. How much of what he claims they related to him is true is for you to decide.
Shortly after Darwin's father was killed at an early age, the family moved to Miami Beach where his mother landed a job working for Sophie Tucker, the 'last of the Red Hot Mamas'. All the big stars visited Miami Beach in those days and young Darwin was present much of the time when they paid their almost obligatory call on Sophie. He overheard most of the personal conversations between Judy Garland and Sophie, as well as the musings of Frank Sinatra, Lena Horne, Martha Raye, Bing Crosby, Betty Grable, Victor Mature, Lana Turner and Ronald Reagan, to name but a few. From the very beginning he recorded his recollections of what he had overheard in his journals.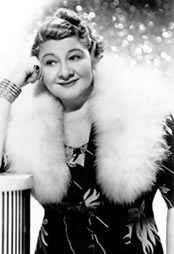 Sophie Tucker
Darwin's mother was an attractive woman who caught the eye of actor Richard Widmark who managed to get her a job on the set of a film he was making called Slattery's Hurricane in 1949. Her twelve year-old son soon found himself on the set of the movie, sitting in the trailers of its female stars, Linda Darnell and Veronica Lake, as his mother befriended them. Linda and Veronica would compare notes about their lover Howard Hughes. Darwin went home and wrote down whatever he could recall from their chats.
Several years went by and Darwin enrolled in the University of Miami. He began working for a gossip columnist, a man with a drinking problem who often hired him to make the rounds of the parties and entertainment events he was supposed to cover. Darwin would gather information, taking notes all the time for his journal, and the column would run the next morning in The Miami Herald. In those days columnists never wrote anything unfavourable about the stars, so he was privy to all kinds of personal information and anecdotes from stars used to having their private lives kept private. They knew he was a reporter but they also knew their studios controlled the media. He quickly learned that the images created by the studios were illusions only. Stars, both male and female, were rarely what they were projected to be.
Tennessee Williams
Commissioned by The Miami Herald to open a news bureau in Key West, Florida, Darwin was invited to meet Robert Frost and Tennessee Williams. He would become a friend for life of the latter, a connection that led to meeting a plethora of entertainment folk. Stanley Haggart, the former 'leg man' for columnist Hedda Hopper, became another friend and would provide Porter with a mass of data from the Silent Era. He in turn introduced him to the irrepressible Tallulah Bankhead and she, too, would remain a lifelong friend and confidante. Both Stanley and Tallulah knew secrets. Scores of them. And neither felt obligated to keep them.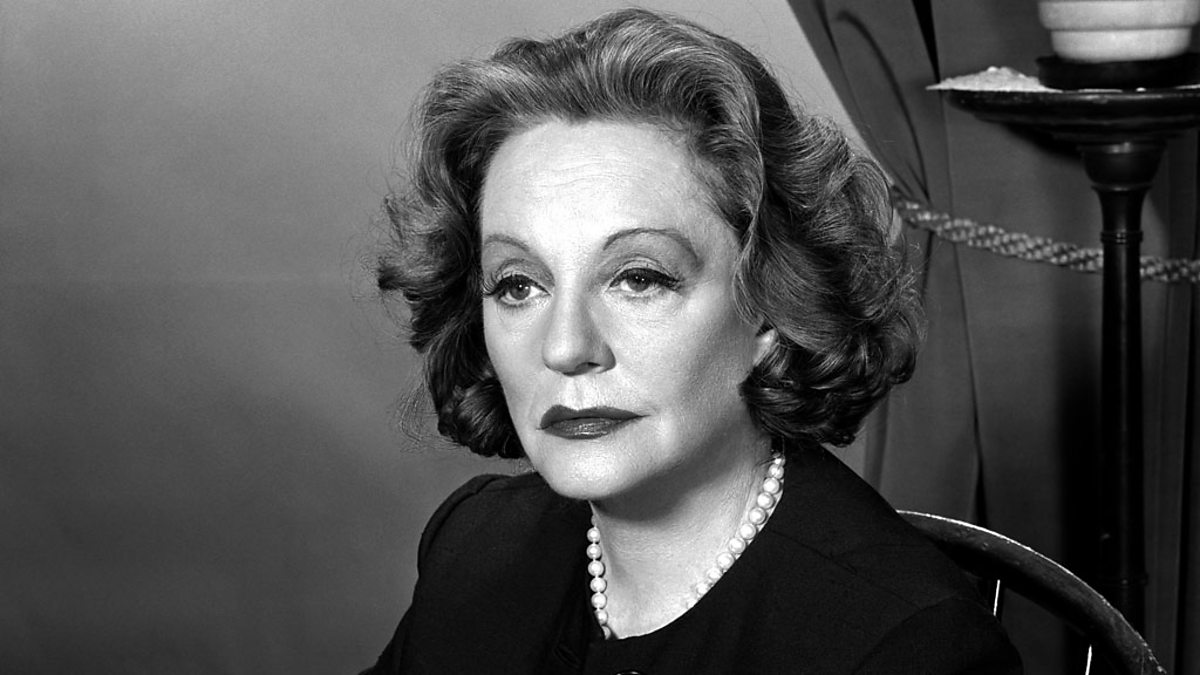 Tallulah Bankhead
Darwin was invited by Stanley to manage his television studio in New York. He accepted at once. Part of the job involved designing sets for Pepsi Cola commercials and a re-connection with Joan Crawford who was on the company's board of directors. As with Tallulah, he had found another friend for life. Haggart's mother had arrived in Hollywood way back in 1910 when there were less than 4,000 people in the town. She began her own journals and handed on the habit to her boy. They lived next door to Hollywood columnist Adela Rogers St. Johns. Mother and son recorded everything they heard or saw and Adela filled in the gaps. Another of their journal-writing friends was Anais Nin. She knew Gore Vidal, Jackie Kennedy and Truman Capote. Capote, especially, had stories to tell about everybody.
Kate Hepburn & Ludlow Ogden Smith
Another of Stanley's close friends was Ludlow Ogden Smith, Kate Hepburn's husband. Consequently, he was privy to material about Kate, Howard Hughes, Cary Grant, Randolph Scott and Laura Harding. It was Stanley who first told Porter about the bisexuality of both Hepburn and Spencer Tracy. As Porter became friendly with Kate it was only a matter of time before he would meet her pals Garson Kanin and his wife Ruth Gordon.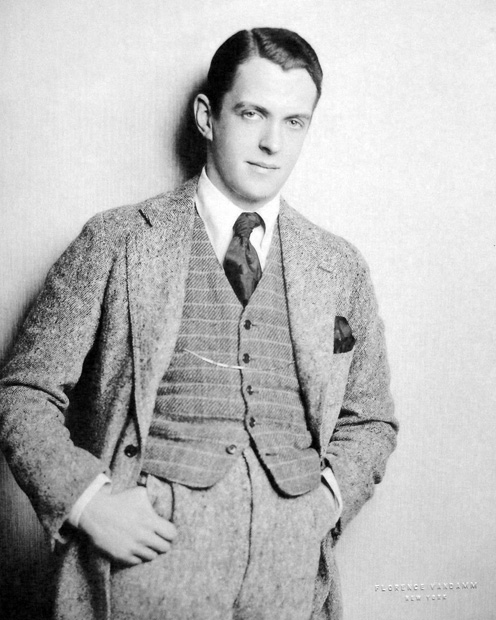 Anderson Lawler                                                  Kenneth MacKenna
Close association with Kate meant access to her closest confidantes, in particular Anderson Lawler and Kenneth MacKenna who contributed vast amounts to Stanley's unpublished Hollywood Journals. An actor himself, MacKenna was also story editor at MGM. His final screen appearance was a minor one playing a judge alongside Spencer Tracy in Judgment at Nuremberg (1961). Lawler was her closest confidante. As Kate often said, 'Andy is the only person in Hollywood I can have girl talk with.' He was considered to be the best-informed source about Hollywood 'After Dark' in all of Tinsel Town. Kate and Darwin clearly believed what he told them right up until his quite early death in 1959. He was known to spare no-one and even attempted to pen his own memoirs. At the time they could not be published because of libel issues. Little wonder.
Patricia Peardon                                               George Cukor
Porter dated Patricia Peardon, Hepburn's closest female pal who also happened to be the best friend of Kate's long-time lover Laura Harding. Patricia and Porter intended to write a book about Kate, 'but only after she dies', but it never happened because Kate outlived Patricia. Porter also befriended George Cukor and was invited to many of his dinners and parties. There he met Spencer Tracy who lived in a cottage on the grounds. According to Porter, Cukor's stories about Kate were the best in Hollywood. Needless to say, he recorded them all.
Porter is quick to point out that he had help from hundreds of others down the years as he gathered information from any number of sources. Co-workers at RKO, MGM and other studios all contributed. As far as Hepburn was concerned, he says there was never a shortage of stories. Anyone and everyone who came in contact with her seemed to have an anecdote. The over-riding question, of course, regarding all of the above-mentioned sources is – how much of what they said is truth and how much is embellished, sensationalized, simply gossip or rumour, or just downright lies? Porter's penchant for 'recreating' dialogue gives his work a dime novel look that, from an historian's point of view, is annoying and anything but convincing. Frankly, without it he might be more credible. Then again, for all we know, he might not care a fig about gaining credibility, only book sales. We already know how the studios happily lied to the public about their stars. We can only hope that writers such as Darwin Porter are less liberal with the truth. I guess only time will tell.