as Pussy Galore 1964 at 39              
   in 2008 at 83
  HONOR BLACKMAN (1925 – )
The Bond franchise has been around for over 50 years, yet when asked to name any Bond girl the chances are the name Pussy Galore would be forthcoming more often than any other. Honor Blackman was touching 40 when she took the role and it immortalised her, but she still does not like being categorized as a 'Bond girl'. And she does not think Pussy deserves that categorization either. 'I hate that term', she says. 'They can call other people Bond girls, but I don't like it, for the simple reason that that character would have been a good character in any film, not just a Bond film. I consider Bond girls to be those ladies who took one look at Bond and fell on their backs. Whereas Pussy Galore was quite a character.' Surprisingly, she holds Sean Connery in low esteem. 'I disapprove of him strongly now', she says. 'Because I don't think you should accept a title from a country and then pay absolutely no tax towards it. He wants it both ways. I don't think his principles are very high.'
  as Tilly Masterson 1964 at 23       
   in 2014 at 73
  TANIA MALLET (1941 – )
She played Tilly Masterson in Goldfinger, the girl who takes a shot at him on a Swiss road and nearly takes out Bond instead. This was her only movie and, no doubt, she would be the first to say she was certainly no actress. It is difficult to believe that she was seriously considered for the lead girl, Tatiana Romanova, in From Russia with Love (1963). The stunning Daniela Bianchi beat her to it. She took on the Tilly Masterson role for just a hundred and fifty pounds a week. As a model at that time she was earning two thousand pounds a week. No wonder she only made one picture. She could not afford to make any more. Her first cousin is Oscar-winning actress Helen Mirren who described Tania in her autobiography as 'impossibly beautiful and kind.'
   as Dink 1964 at 21        
  in 2014 at 71                      
MARGARET NOLAN (1943 – )
Goldfinger fans will recall Margaret Nolan as 'Dink' in the opening poolside sequence in Miami. 'Carry On…fans will remember her comedic skills (and great figure) in a half dozen films in the franchise. Prior to hitting the big screen Margaret enjoyed a career as a glamour model in Britain working under the name of Vikki Kennedy. After her exposure in Goldfinger she posed for Playboy magazine. Between 1962 and 2011 she racked up 75 screen credits, mostly in television, and today is known for her artistic work.
  as Jill Masterson 1964 at 27   
 in 2012 at 75
SHIRLEY EATON (1937 – )
Other than Connery himself there were three iconic factors to Goldfinger– the fabulous theme song sung by Shirley Bassey, Honor Blackman as Pussy Galore and the image of Shirley Eaton as Jill Masterson lying sprawled across a bed, naked, as dead as Julius Caesar and painted from head to toe in 24 carat gold. Shirley had a solid career before that moment, but it is as 'the Golden Girl' that she will be forever remembered by movie fans, even though she was killed off in the first 16 minutes of the film. A rumour got around that Shirley had actually died from 'skin suffocation' during filming. It was rubbish, of course. We do not breathe through our skin anyway. In 2003 she appeared on Mythbusters to disprove rumours of her death and to debunk the myth of skin suffocation.
  as Domino 1965 at 24     
  in 2015 at 74
CLAUDINE AUGER (1941 – )
At the age of 17 Claudine Auger was named Miss France of 1958 and was the first runner-up in that year's Miss Universe competition. She was just 18 when she married 43 year-old writer-director Pierre Gaspard-Huit in 1959. Her greatest claim to screen frame is her portrayal of Dominique 'Domino' Derval in the fourth James Bond feature Thunderball (1965), although the character was originally intended to be an Italian beauty named Dominetta Petacchi. Writer/producer Kevin McClory was holidaying in Nassau when he spotted Claudine and suggested she audition for the Bond film. The character was then rewritten as a French woman.
Claudine felt that her association with a much older man (her husband) helped her win the part of the mistress of the older Largo played by Adolfo Celi. Although she took English lessons her accent was too severe and all her lines were dubbed by Nikki van der Zyl. Claudine's world-wide exposure as the latest Bond girl saw her sign with Playboy magazine for a semi-nude spread. Thunderball certainly helped launch her European film career but it had little impact on her American one for some reason.
 as Fiona Volpe 1965 at 28   
  in 2012 at 75
LUCIANA PALUZZI (1937 – )
Luciana was the original choice to play the heroine, Dominette, in Thunderball, but was relegated to the lesser role of Fiona Volpe after Claudine Auger's casting brought about a change in nationality for the heroine from Italian to French. Ironically, Luciana's character is probably better remembered, courtesy of her accidental demise on the dance floor in the arms of her nemesis Bond. His memorable line directed to a couple sitting near the dance floor, 'Do you mind if my friend sits this one out? She's just dead', elevated her role considerably. The part of Volpe was a much more interesting one than the lead. Once over her initial disappointment Luciana felt so as well.
Fans of Miss Paluzzi (and I am one) would possibly know she can be seen in an uncredited 'walk-on' in her first screen appearance, 1954's Three Coins in the Fountain. In 1961 she played the wife of her real-life husband Brett Halsey in Return to Peyton Place and was good as Rod Taylor's old flame in the grossly under-rated western Chuka in 1967. Since 1980 Luciana has been married to former president of Warner Bros International Television Michael Jay Solomon.
 as Patricia Fearing 1965 at 23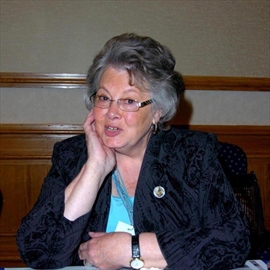 in 2008 at 66
MOLLY PETERS (1942 – 2017)
Sexy Molly Peters' film career lasted just three years (from 1965-8), yet she is instantly recognizable to Bond fans as Patricia Fearing, the masseuse seduced by Bond (Connery) at the Shrubland Health Club in Thunderball. In doing so she became the first ever Bond girl to be seen taking her clothes off on-screen. Unfortunately, the racier scenes never made it to the final print. Prior to her brief movie career Molly made hay while the sun shone on her voluptuous figure by posing for Playboy, Modern Man, Cavalcade, Beau, Escapade, Dapper, Ace, Best For Men and Parade magazines! As a young girl she gave birth to a daughter whom she gave up for adoption. Evidently, her career ended because of a dispute with her agent, the details of which have never been made public. Molly suffered a mild stroke in 2011 and died barely a week after former 007 Roger Moore passed away in 2017.