In 1958 Kirk Douglas accepted an invitation from film producer Mike Todd to accompany him on a flight to New York aboard Mike's private plane dubbed The Lucky Liz, in honor of his wife Elizabeth Taylor. 'As I was packing my bags I suddenly felt a painful knotting in my stomach', recalled Douglas. 'At that moment – and I couldn't understand why – I felt more frightened and vulnerable than ever before in my life. The sweat was pouring from my forehead and stinging my eyes so badly I had to keep blinking to see. I knew what I had to do. I started unpacking my clothes again – and the sweating stopped.' Kirk has told this story many times, but how true is it?
Liz & Mike aboard The Lucky Liz
Kirk and Anne
Kirk and his wife Anne Buydens were living next door to Mike and Liz in Palm Springs at the time. When Todd suggested Kirk join him on a flight that would include a brief stopover to chat with former US President Harry Truman, the future star of Spartacus was thrilled, but Anne had a bad feeling about the trip and begged him to decline. Prior to Kirk's supposed panic attack the couple had an almighty row about him flying with Todd; a row that Anne ultimately won. 'We were driving and not talking to each other', Kirk later related to friends, 'so we turned the radio on'. That was when they heard on the news that The Lucky Liz had crashed in New Mexico killing everyone on board. Which version of events is the real one? A difficult question to answer, given that Kirk was been quoted several times as giving both explanations for why he chose not to board The Lucky Liz that day.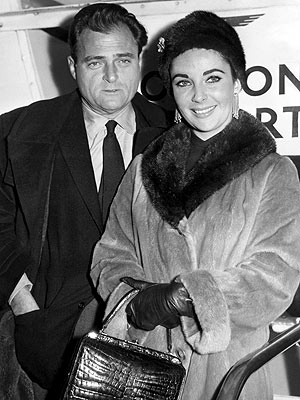 Mr. & Mrs. Mike Todd
Another famous person was supposed to be on board for that fatal flight – Mrs. Mike Todd, Elizabeth Taylor. And she really wanted to go. Fortunately for her, she was running a high fever and her husband demanded she forego the flight. 'Dammit, you're staying home with that virus and that's final', he told her. Mike was used to getting his way so Liz reluctantly stayed home and her life was spared. Over New Mexico the overloaded aircraft encountered an icing problem that caused the engines to stall. The Lucky Liz spun into a pasture in the Zuni Mountains near Grants killing its four occupants. Mike's biographer, a man named Art Cohn, had been talked into accompanying him as a gin rummy partner. There were also a pilot (Bill Verner) and a co-pilot (Tom Barclay). Today, the crash site is unmarked. It lies on a private ranch whose owner does not care for scavenging trespassers.
the crash site near Grants, New Mexico
People living in the area at that time vividly recalled the day of the crash. Dave Candelaria's family homesteaded the pastureland containing the crash crater. He rushed to the site and found tourists already knocking down his fences in order to clamber over the wreckage in search of souvenirs. 'They said the wreck happened about two in the morning', he said. 'It was awful. I picked up a shoe from the ground and there was part of a foot in it. I didn't let my children go down there. But the curious kept coming in and tearing up my country. They didn't care whose property it was. About a year after, I rented a bulldozer and covered up the indentation. That didn't stop people from looking for scraps of metal.'
A marketing consultant named Bill Previtti was actually on board The Lucky Liz three days before it crashed. 'I met Todd three days before he died', the now elderly man recalled. 'I remember the inside of the plane. Oh, man, it was something. There was a bathtub in there for Liz, as I recall. I never liked to think about that crash. Too terrible. But I did have some souvenirs. When I went to see Todd at the airport, he gave me matchbooks and red cocktail napkins that said 'The Lucky Liz'. Golly, I wish I still had those.'
young Mike Todd
Mike Todd was born Avron Goldbogen, in Minnesota, to a dirt-poor family. He only got as far as the sixth grade, but his lack of education was supplemented by a confidence in his own abilities that saw him achieve extraordinary things in his 50 years of life. He wooed and wedded stunning women, threw lavish parties sparing no expense, produced big movies and long-running Broadway shows – and smoked eight-inch long cigars. All done at a hundred miles an hour! He was the movie producer of caricature. By the time he was 21 he had won and lost two separate million-dollar fortunes in real estate and in the sound-staging business. In 1957, just a year before his death, he produced his first picture, the star-studded Around the World in 80 Days – and it won the Best Picture Academy Award! A year later he staged an elaborate party for his then wife Elizabeth Taylor and hundreds of guests at Madison Square Garden. It was meant to celebrate the success of Around the World in 80 Days. Instead, it degenerated into a giant food-fight. CBS sent along Walter Cronkite to report on what he expected to be a serious news event. He said later that it was the absolute low-point in his career.
Walter Cronkite
Before all that Todd had married the beautiful and enormously popular actress Joan Blondell in 1947. In 1946 he had lost virtually all his money investing in (ironically) a Broadway version of Around the World in 80 Days, featuring Cole Porter songs and starring Orson Welles, so he needed a wife with money. The marriage lasted three years and was an emotional and financial disaster. At least it was for Joan. Not only was Todd a lavish and reckless spender, he was also an inveterate gambler who ran up enormous debts. In short, he squandered all of his wife's large fortune, money she had worked hard for decades to accumulate. Once the money ran out so did he. Joan and her two children by previous marriages were left destitute. Seven years father down the track he wooed and wed the world's most beautiful woman.
Todd and Joan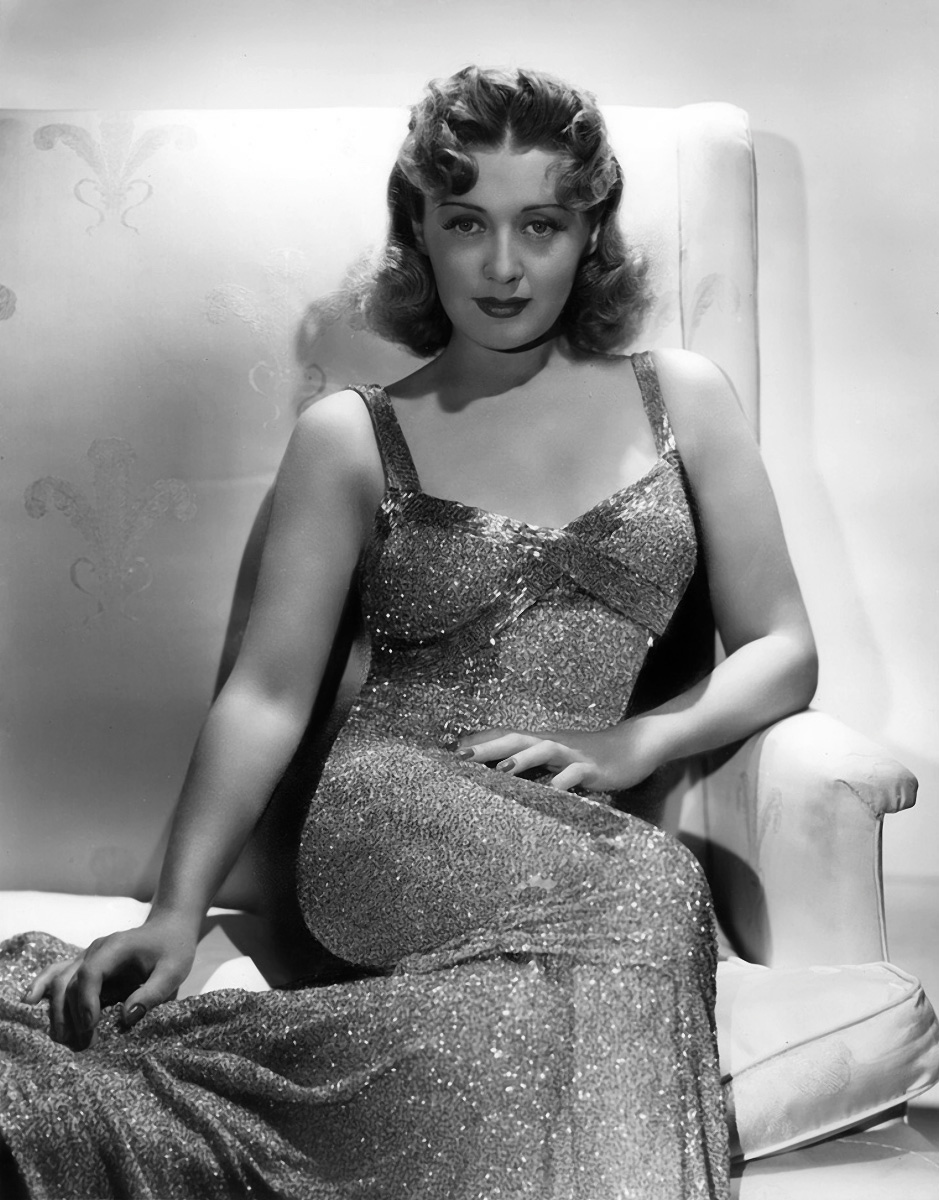 the wonderful Joan Blondell
As a matter of interest, the biography that the unfortunate Mr. Cohn had almost completed before losing his life in the crash, was completed by his widow and published in 1958 under the title: The Nine Lives of Mike Todd. In it the late biographer mentioned that Todd had briefly been suspected by police of having murdered his first wife (Bertha Freshman) in order to be free to marry his much wealthier mistress Joan Blondell. Also contained in the biography are details of its subject's romance with stripper Gypsy Rose Lee who ended up marrying another man just to make Todd jealous. His penultimate Broadway show was titled Michael Todd's Peep Show which ran for 278 performances between June 1950 and February 1951. It featured a lot of nudity and, curiously, the music and lyrics were by none other than Prince Bhumibol, the future King of Thailand!
Liz & Eddie – parents of actress Carrie Fisher
Todd's funeral was held in the Jewish Waldheim at Beth Aaron Cemetery in Forest Park, Illinois. His son wanted his remains cremated, but Elizabeth refused permission saying it would not have been what Mike would have wanted. Todd's best friend was singer Eddie Fisher. In his autobiography he wrote: 'There was a closed coffin, but I knew that was more for show than anything else. The plane had exploded on impact and whatever remains were found couldn't be identified…The only items recovered from the wreckage were Mike's wedding ring and a pair of platinum cuff-links I'd given him.' As would soon become world headlines, Eddie's consoling of his best friend's widow would evolve into love, then marriage – then an acrimonious divorce. Todd's estimated wealth at the time of his death was $8 million (today worth over $60 million). Liz inherited his share of Around the World in 80 Days.