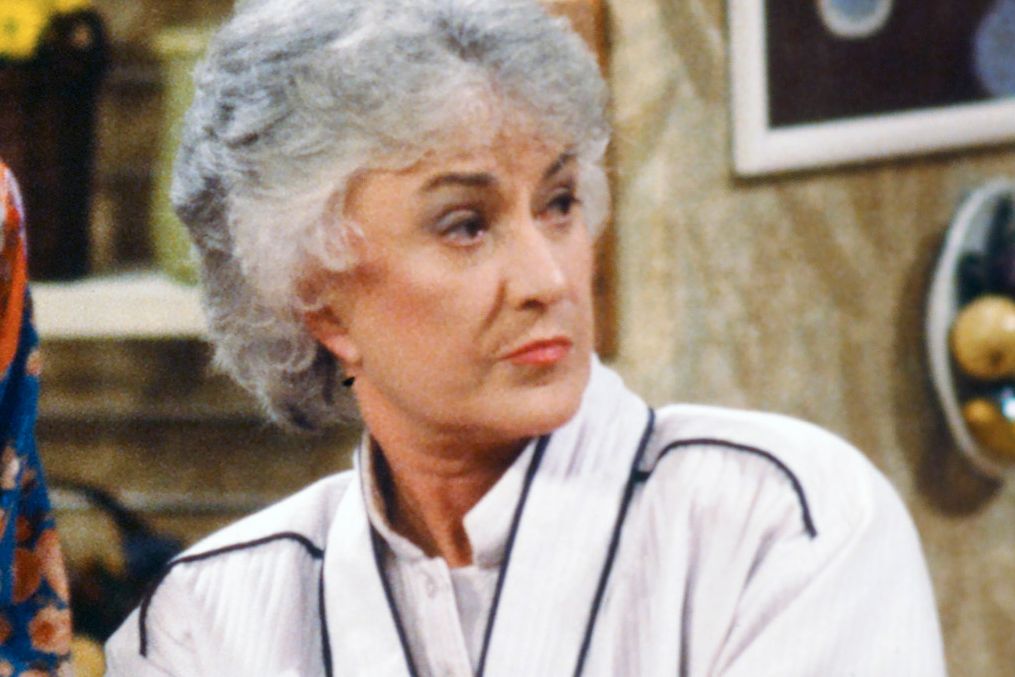 Bea Arthur as Dorothy in The Golden Girls
Bea Arthur portrayed Dorothy Zbornak in the hit series The Golden Girls (1985-92). Before becoming an actress, however, she was one of the first women to become an active-duty United States Marine! After volunteering, she served during World War Two as a truck driver, and as a typist, stationed at Marine Corps and Navy air stations in Virginia and North Carolina. Her military career saw her rise from private to corporal to sergeant to staff sergeant. She was honourably discharged in September 1945 with the rank of Staff Sergeant.
(L to R) Betty White & Estelle Getty
Although she was a close friend of her The Golden Girls co-star Estelle Getty, Bea did not get on with another of her co-stars in the series, Betty White. According to Betty, Bea considered her to be 'a pain in the neck'. Estelle, who played Dorothy's mother in the show was actually a year younger than Bea. It is perhaps interesting to note that, in May 2013, a nude painting of Bea Arthur sold for $1.9 million in New York City!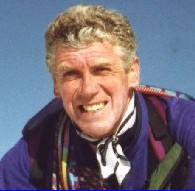 Screenwriter Frank Nugent
Frank Nugent died from a heart attack at fifty-seven, thus robbing the cinema of his wonderful screen-writing talents far too early. In fact, he only had 21 feature films credited to his name, yet managed to win two awards from the Writers Guild of America (WGA) for Best Written Comedy. The first was for The Quiet Man (1952), the other for Mister Roberts (1955). He also penned two of John Ford's famous 'Cavalry Trilogy' – Fort Apache (1948) and She Wore a Yellow Ribbon (1949). The WGA deemed his screenplay for The Searchers to be one of the 101 greatest screenplays of all time! A former film critic with the New York Times, he would preside over the WGA from 1957 until 1958. Back in his days as a film critic he made the following comment on the recently released The Wizard of Oz (1939): 'It is all so well-intentioned, so genial and so gay, that any reviewer who would look down his nose at the fun-making should be spanked and sent off, supper-less, to bed.'
John Forsythe as Blake Carrington in Dynasty
John Forsythe was not the first choice for the role of Blake Carrington on the TV series Dynasty (1981). George Peppard was initially cast, but quit one week into filming the series premiere due to creative differences with the writers. Forsythe then auditioned and was cast in the role. After the success of the series he signed a $5,000,000 contract deal with the director of Charlie's Angels (2000) and Charlie's Angels: Full Throttle (2003) to provide the famous voice of Charlie Townsend. In the 1976 TV series of Charlie's Angels his voice was heard (as Charlie) in every episode. He would record his lines for an entire episode in a sound studio in a matter of minutes; lunch at the network's commissary; and then head out to the racetrack.
Walter Matthau
Walter Matthau battled with a gambling addiction all his life. He estimated his lifetime gambling losses exceeded $5 million! Whilst making a TV series in Florida before he became a big movie star, he lost a staggering $183,000 on spring-training baseball games!
Antonia Thomas in The Good Doctor
Lovely Antonia Thomas is the London-born actress who portrayed Dr Claire Browne in the TV series The Good Doctor (2017-22). Her Jamaican-born mother obviously gave Antonia her beauty; her father, David Thomas is an opera singer. Antonia herself is a highly-skilled mezzo-soprano and painter, her older sisters, Emma and Chloe, pursue an acting career and journalism respectively. A former member of the National Youth Theatre, Antonia attended and graduated from the Bristol Old Vic Theatre School, Bristol, England in 2009. Like many of today's successful television and screen stars, there is a lot more to her than just a pretty face and acting prowess.
Sydney Greenstreet in Casablanca
Greenstreet & Jabba the Hutt
The characters portrayed by Sydney Greenstreet in the films The Maltese Falcon (1941) and Casablanca (1942 were the inspiration for the 'Star Wars' character Jabba the Hutt. When asked what the intergalactic gangster should look like, George Lucas told the designer, 'A big blob; a huge mass of matter.' The designer immediately thought of Sydney in Casablanca. In fact, at one point during the production, a fez was placed on the final Jabba's head, to make him look even more like Greenstreet.
The 1996 sci-fi thriller The Arrival starred Charlie Sheen as a scientist who discovers an alien plot to take over the Earth. The film did OK at the box-office but had to compete with the heavily promoted Independence Day that was released about a month later. There was a scene in The Arrival where an alien deposits several nasty-looking black scorpions in the hotel room of one of the characters. In real life these creatures are quite harmless (except to people with allergies). In fact, they are often kept as pets!
Given the current censorship climate of 'anything goes other than actual penetration', it would probably astonish young cinema and TV fans of today to learn of, for instance, the vice-like grip the censors had over the light-comedy, fantasy series of the 1960s titled I Dream of Jeannie. It featured the beautiful Barbara Eden as a genie that her 'master' (Captain Nelson) found in a bottle on a beach. Although she was not a real person at all, the censors were determined that both she and the series would remain 'squeaky-clean' for the show's duration. So, they imposed certain restrictions, restrictions that were quite laughable. For instance, under no circumstances were viewers to be given even a glimpse of Barbara's navel! It must be completely covered at all times. And it was imperative that her harem trousers be lined with silk, so that her legs did not show through the transparent fabric! There must also be not even the slightest suggestion of any impropriety regarding the fact that Jeannie resides in her bottle in her master's house. Consequently, her smoke was usually banned from disappearing under her master's bedroom door. On the rare occasions when the smoke representing Jeannie did disappear under his bedroom door, it must be seen to come out again! Jeannie was not permitted to flirt or say anything that might be construed as 'provocative'. There was to be no open-mouthed kissing between Captain Nelson and his fiancée either. How the series survived for four seasons under such rules is a miracle in itself.