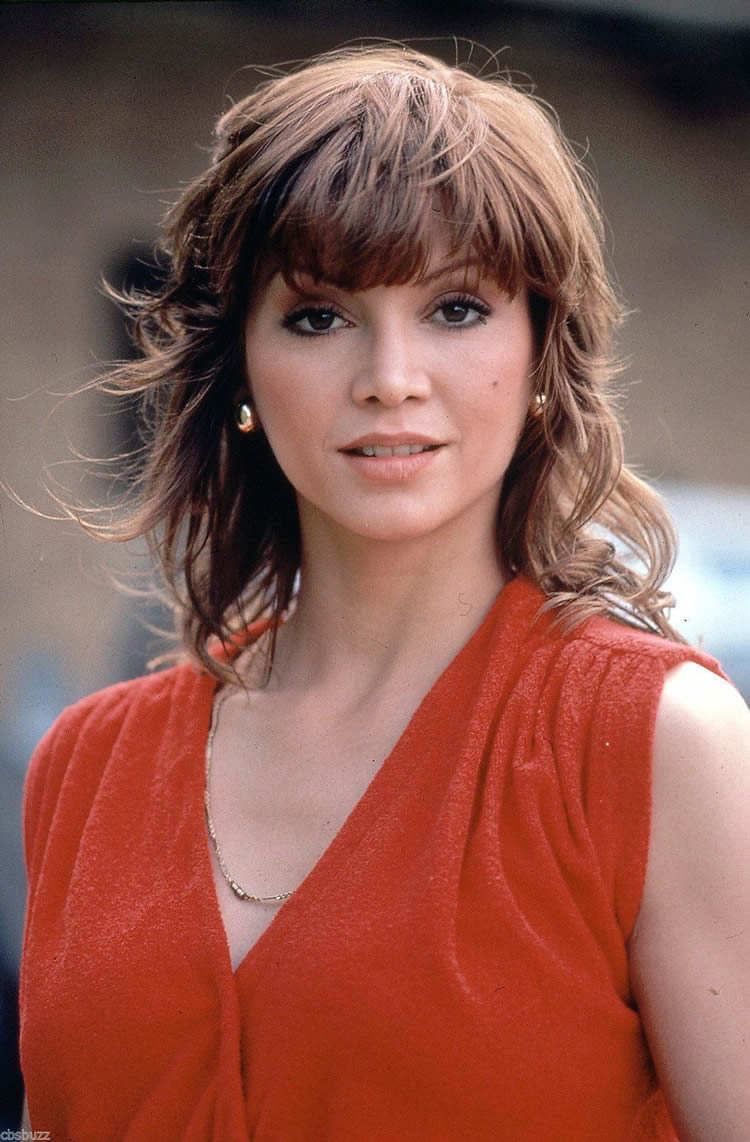 Victoria Principal
The stunningly beautiful Victoria Principal was born in Fukuoka, Japan when her father was stationed there as a United States Air Force sergeant in January 1950. She began making commercials at the age of five and started modelling in high school. A serious car crash at eighteen made her refocus her energies on acting. She was named Miss Miami 1969 and posed nude for Playboy magazine in 1973 to promote her second movie, a dismal flop titled The Naked Ape (1973). It was landing the role of Pamela Barnes Ewing in the iconic Dallas TV series in 1978, however, that made her a household name and a star. She was a passenger aboard an airliner, prior to the third season of Dallas, when the pilot's voice came over the loudspeaker, threatening not to land the plane unless she told him 'Who Shot J.R.?'
David Prowse/Darth Vader
The 6'6" British actor David Prowse was given the choice of playing either Chewbacca or Darth Vader in the Star Wars films. 'I took the part of the villain', he said, 'because everyone remembers the villain.' He claimed in an interview that he was unaware his voice had been dubbed by James Earl Jones until he saw Star Wars: Episode IV – A New Hope (1977), the first picture in the franchise to be released. Since then there has been an irreconcilable   falling out between Prowse and writer/director George Lucas and, as a consequence, David is now permanently banned from all official Star Wars events. 'He has burnt too many bridges', said Lucas.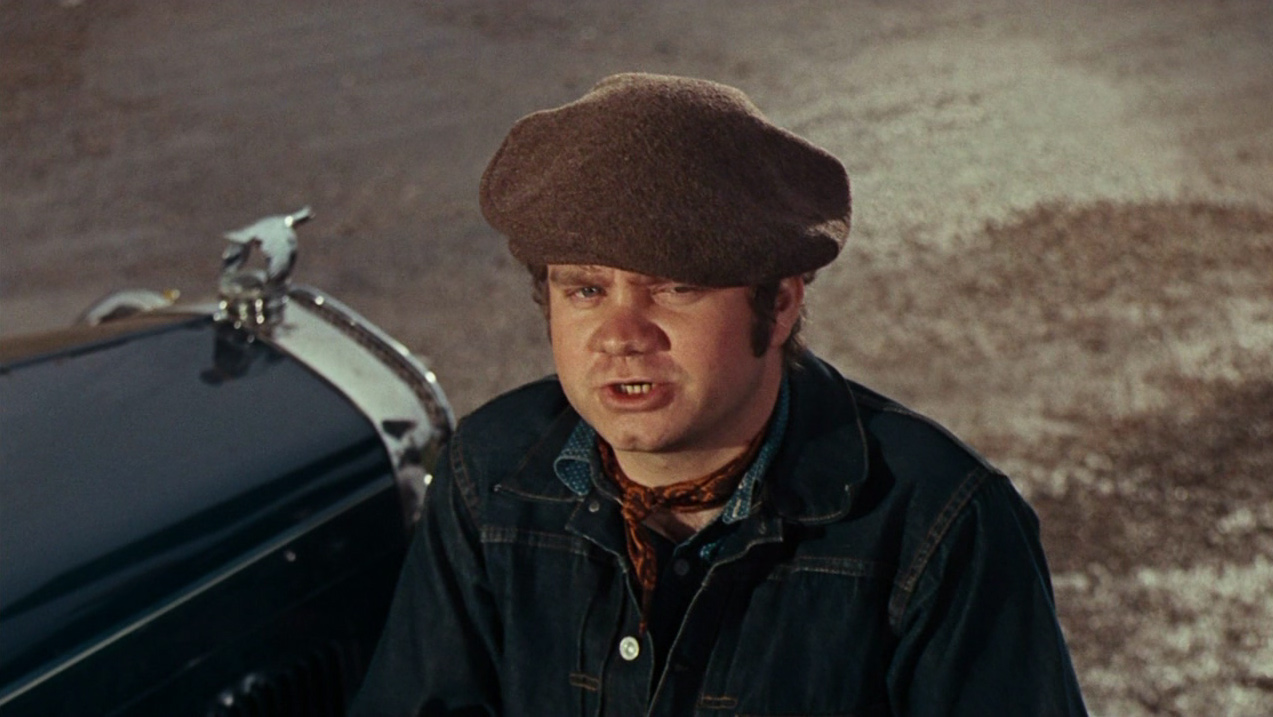 Michael J. Pollard as C.W, Moss in Bonnie and Clyde (1967)
Twenty year-old newcomer Michael J. Pollard probably thought his big break had arrived when he was selected to portray Jerome Krebs, the weird cousin of Maynard G. Krebs, in the first season of The Many Loves of Dobie Gillis in 1959. Maynard, the beatnik cult hero of the show, was being played by Bob Denver when he was suddenly drafted for National Service. As a result Pollard was quickly signed to more or less replace him. Unfortunately for young Pollard, after appearing in just two episodes, he learned that Denver had been classified by the medical examiners as '4-F', due to a long-standing neck injury, and declared unfit to serve. He was free to return to the series so the character of Jerome Krebs was promptly written out of the show. Pollard's big break would still come, but it would not be until eight years later when he was picked to play C.W. Moss, the garage mechanic/getaway driver in the gangster epic Bonnie and Clyde (1967).
William Powell & Jean Harlow
The lovable, debonair William Powell was no stranger to tragedy during his life. From 1931 to 1933 he was married to Carole Lombard and was still one of her closest friends when she was tragically killed in a plane crash in 1942. He was also in a relationship with screen goddess Jean Harlow for two years prior to her death in 1937 at the age of 26. Bill was extremely close to his only child, a son named William David Powell, who became a writer and associate producer but suffered from depression, hepatitis and kidney problems. In 1968, he left his father a lengthy four-page suicide note before stabbing himself to death in the shower. He was 43.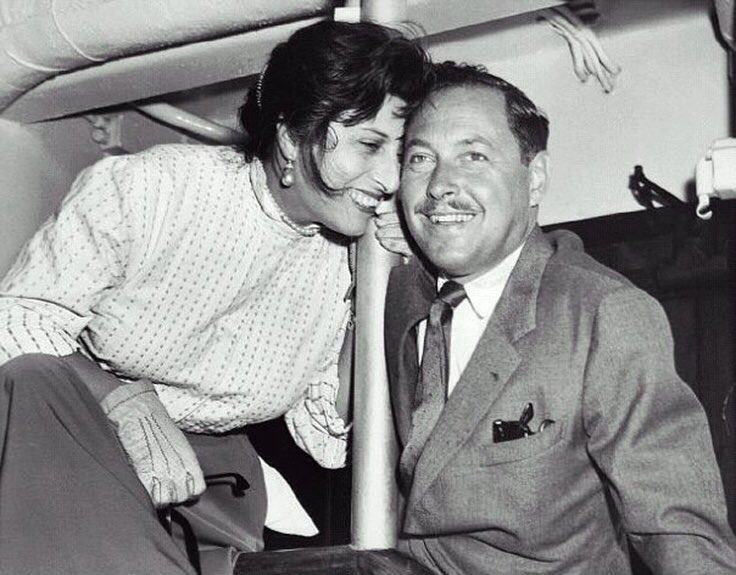 Anna Magnani & Tennessee Williams
Writer Tennessee Williams met Italian actress Anna Magnani and said of her: 'I never saw a more beautiful woman, enormous eyes, skin the colour of Devonshire cream.' When he wrote the play, The Rose Tattoo, he created the character Serafina especially for her, but Anna's command of the English language was not good enough to play the role effectively, although she later did so for the film version in 1955, and won an Academy Award for her performance! Williams may well have considered her a great beauty, but her lengthy and tempestuous relationship with married director Roberto Rossellini, (which began in 1944), ended unceremoniously in 1950 when he ditched her for the equally married (and arguably more beautiful) Ingrid Bergman. A well-known hypochondriac, the cigar-smoking Anna was inconsolable when her doctor informed her in 1972 that she had pancreatic cancer. She passed away in 1973 at the age of 65.
MacNee & Blackman – The Avengers
British star Patrick MacNee portrayed John Steed in the cult television series The Avengers (1961-9) and in The New Avengers (1976-7). Fellow British actress Honor Blackman played Catherine Gale in 43 episodes from 1962 until 1964, but will be forever remembered for portraying Pussy Galore in the third James Bond film Goldfinger (1964). It will probably come as a surprise to fans to learn that Patrick was an avid nudist! In fact, Honor claimed that he once invited her to play tennis in the nude. She politely declined.
Margaret Lockwood
Lovely Margaret Lockwood was another British beauty born in India, entering this world via Karachi, British India in 1916, the daughter of a British colonial railway clerk. She began her film career at 18 and three years later was cast as the heroine in Alfred Hitchcock's 1938 thriller The Lady Vanishes. However, her best-remembered performances came in two Gainsborough period dramas opposite James Mason – The Man in Grey (1943) and The Wicked Lady (1945). The latter was the most popular film at the British box-office in 1946, due in no small way to Margaret displaying considerable décolletage throughout the picture. In fact, some scenes had to be trimmed to satisfy the censors when it was released later in the United States.
Her one marriage, to a man named Rupert Leon, endured for 13 years (1937-50), but it was anything but a happy union. He was a particularly jealous man who disliked her wearing make-up and tried his hardest to force her to retire from the screen. For most of her life, Margaret suffered from vestibulitis, a disorder of the middle ear that often visibly upset her balance. Perhaps, it was a fear of being considered drunk or tipsy that saw her become a recluse in her final years. Although a chain-smoker all her life, it was cirrhosis of the liver that took her in 1990 at the age of 73.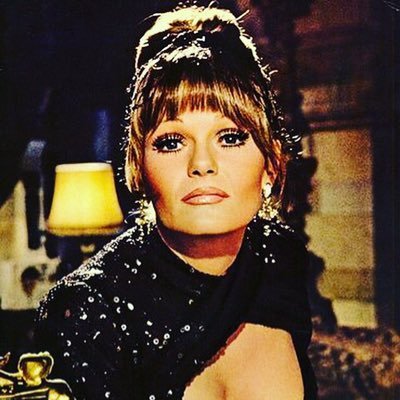 Valerie Perrine
Valerie Perrine became the first woman to purposely display her nipples on American network television when the play Steambath was shown on Hollywood television on May 4, 1973. At the height of her considerable beauty, she was once engaged to a wealthy Los Angeles playboy and gun collector, a man she met during her Las Vegas showgirl days. Tragedy struck one month from their wedding day when he accidentally shot himself to death in his home. Evidently, one of his guns discharged and the bullet ricocheted off a door and pierced his lung. Although Valerie has had numerous relationships, including serious involvements with actors Elliott Gould and Jeff Bridges during the seventies, she has remained single all her life.