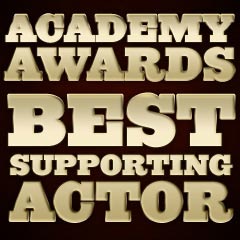 25        JOE PANTOLIANO
I enjoyed Joe Pantoliano as Guido in Risky Business (1983), Eddie Moscone in Midnight Run (1988) and as Cosmo Renfro in The Fugitive (1993). My only criticism is his over-use of expletives in the roles he chooses. Perhaps, I am just showing my age.
24        AUSTIN PENDLETON
It took Austin Pendleton until the 1980s to find a workable cure for his stutter. Then he deliberately reproduced it for his very funny role in My Cousin Vinny in 1992. Austin was equally memorable in Guarding Tess (1994) and Sgt Bilko (1996). He often makes me laugh.
23        MICHAEL ROOKER
Michael Rooker is just one of the reasons why Mississippi Burning (1988) is such a terrific film. JFK (1991), Cliffhanger (1993) and Tombstone in the same year gave impetus to his resume.
22        DAVID PAYMER
A much in demand character actor, David Paymer has enhanced over 100 movies. Like most actors, he has one or two performances that seem to stick in one's mind. Of course, those roles are a matter of personal opinion to each cinema-goer. In my case, I recall with fondness his bus driver in Heart and Souls (1993), but then again, it may have been that I just like the movie.
21        DAVID WARNER
British actor David Warner has been acting in movies and television (usually as a 'heavy') for over 50 years. I thought he made an impressive Jack the Ripper in 1979's Time After Time. Modern fans probably recall his role as Billy Zane's 'minder', Spicer Lovejoy, in Titanic 1997.
20        FRED WARD
Fred Ward is one of my favourite actors. He was excellent as Gus Grissom in The Right Stuff (1983) and even better as Kevin Bacon's co-star in the 'sleeper' Tremors (1990).
19        ELISHA COOK Jr.
Elisha Cook Junior was one of those character actors who never really seemed to be acting. I always got the impression that the personality he exhibited was, in fact, his own, whether he was portraying the 'gunsel' Wilmer in The Maltese Falcon (1941) or the ill-fated Stonewall Torrey in Shane (1953).
18        WARREN OATES
Another character actor who seemed to 'do it easy' was Warren Oates. He was Rod Steiger's randy deputy in 1967's In the Heat of the Night, Lyle Gorch in The Wild Bunch two years later and Sergeant Hulka in 1981, a year before his untimely death at 53.
17        MARTIN BALSAM
For sheer quality Martin Balsam's choice of films is second to none. His list of credits includes 12 Angry Men (1957), Psycho (1960), Seven Days in May (1964) and the much-maligned (I enjoyed it) The Carpetbaggers (1964).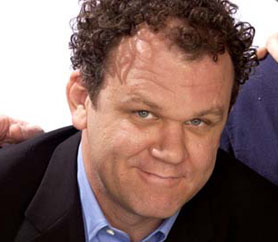 16        JOHN C REILLY
John C. Reilly is a multi-talented individual. His ability as an actor is closely matched by his ability to render a tune when called upon, as he proved in the hit musical Chicago in 2002.
15        JT WALSH  
The movie business lost a fine character actor when J T Walsh succumbed to a heart attack in 1998 at the age of 54. A Few Good Men and Hoffa, both (1992), The Client two years later, and Breakdown (1997) all promised a successful career that was tragically cut short.
14        JAMES CROMWELL
At 1.99m, almost 6'7" tall, James Cromwell is one of the tallest actors in movies. And one of the most versatile. His standout performance has to be in L.A. Confidential (1997) as the evil Captain Dudley Smith, although he was Oscar-nominated for his role in Babe two years earlier.
13        JIM BROADBENT
Englishman Jim Broadbent is an Oscar-winner for Iris in 2001. So far (2017) he has appeared in four movies that have been nominated for Best Picture Oscars – The Crying Game (1992), Moulin Rouge! (2001), Gangs of New York (2002) and Brooklyn (2015).
12        ELI WALLACH
Western lovers (and I am unashamedly one) think of Eli Wallach and immediately visualize him in two roles – as the bandit leader Calvera in The Magnificent Seven (1960) and as Tuco (the Ugly) in 1966's The Good, the Bad and the Ugly.
11        WALTER BRENNAN
For decades the title 'character actor' was synonymous with the name Walter Brennan. In the years when extras were allowed to vote for Academy Awards he took all before him. Being a former extra himself had a bit to do with his success, but he was also a gifted performer, winning three Oscars before the voting format was restricted.
10        WILLIAM H MACY
I am a big fan of William H. Macy and thought he was most unlucky not to pick up an Oscar for his terrific performance in the outstanding Fargo (1996). As of June 2017 this wonderful actor has been nominated for one Oscar, 4 Golden Globes and 9 Primetime Emmy Awards – and picked up just one Emmy! One success from 14 nominations! He deserved more.
9          STANLEY TUCCI
It is quite surprising to find that Stanley Tucci has only 122 screen credits to his name in over 30 years of movie acting. It is surprising because lately he seems to be in everything. An extremely versatile performer, he is in great demand of late and tends to choose quality films. The Pelican Brief (1993), Conspiracy (2001), Road to Perdition (2002), Shall We Dance (2004) and The Devil Wears Prada (2006) are just a few of them.
8          DAVID STRATHAIRN
Some actors simply project integrity in their roles. Jimmy Stewart, Spencer Tracy, Joel McCrea…David Strathairn is one such player. He was good in L.A. Confidential (1997), excellent in A League of Their Own (1992) and was nominated (in a Leading Role) for his portrayal of Edward R. Murrow in 2005's Good Night, and Good Luck.
7          RICHARD JENKINS
Like David Strathairn, the wonderful Richard Jenkins impressed in minor roles for years before gaining a measure of much-deserved recognition late in his career by being nominated (as Best Actor, not Supporting Actor). Like Strathairn, Jenkins' nomination (for The Visitor in 2007) was not rewarded, but the acknowledgement was something in itself.
6          GEOFFREY RUSH
Arguably Australia's finest contemporary screen actor (although Cate Blanchett might justifiably dispute that), Geoffrey Rush always gives a role something 'extra', something that makes it memorable. He has been Oscar-nominated 4 times, twice in a Leading Role and twice as a Supporting Actor, and has been successful as the Lead in Shine (1997). Even lightweight fare like the 'Pirates of the Caribbean' films are improved by his turn as Captain Barbossa.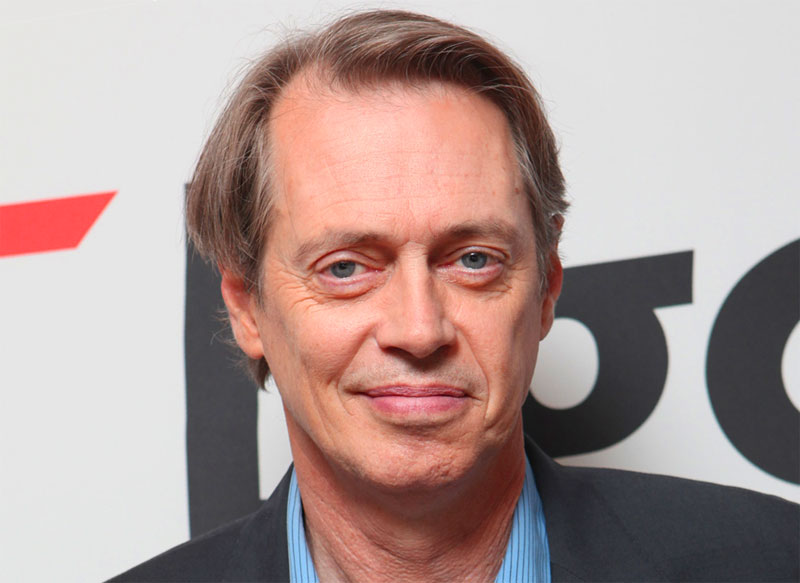 5          STEVE BUSCEMI
I first saw Steve Buscemi in the superb 1989 mini-series Lonesome Dove. Like everyone in that exquisite series he was excellent. He was terrific as one of the killers in Fargo (1996) and in 2010 landed the lead in the popular Boardwalk Empire television series.
4          STROTHER MARTIN
The name Strother Martin probably rings less bells than the line, 'What we have here is a failure to communicate.' It was Strother's character who uttered that memorable piece of dialogue in Paul Newman's Cool Hand Luke (1967). Martin was rather one-dimensional but that did not prevent me from enjoying seeing him in a movie or TV show.
3          BEN JOHNSON
A world roping and rodeo champion, Ben Johnson was hired to wrangle horses and to double for movie stars John Wayne, Jimmy Stewart and Gary Cooper (among many) in the late forties. Director John Ford saw something else in him and gave him acting jobs as well. His development as an actor culminated in a Supporting Actor Oscar for The Last Picture Show (1971).
2          JOHN TURTURRO
New Yorker John Turturro is a highly talented thespian often seen in quirky roles in Spike Jones pictures, but also in some hilarious comedic turns for the Coen Bros. His most memorable performance would probably be as Herbie Strempel in the Robert Redford film Quiz Show (1994).
 1        CHRIS COOPER
Chris Cooper never gives a poor performance. In fact, he rarely gives even an 'OK' performance. Like Steve Buscemi, he first came to my notice in Lonesome Dove in the late eighties, but I was especially moved by his portrayal of Homer Hickam's father in October Sky (1999). Since then he has gone on to win a Supporting Oscar for Adaptation (2002). A wonderful, sensitive actor.