THE REAL MCCOYS (1957-63) 225 EPISODES              
Walter Brennan as Amos McCoy
A little along the lines of the later series The Beverly Hillbillies, The Real McCoys saw Amos McCoy move his family from West Virginia to an inherited farm in California. Week after week Grandpa Amos (Walter Brennan) churns out advice to his three grandchildren and anyone else within earshot. The show was built around Brennan's character and his sage advice to all and sundry. On the set, however, his racist and anti-Semitic remarks were detested by writer Everett Greenbaum and producer Sheldon Leonard. Leonard rarely had a bad word to say about other performers, but he distanced himself from the series because of Brennan and left the work to Irving Pincus.
Richard Crenna & Kathleen Nolan
Husband and wife characters Luke and Kate McCoy were portrayed by Richard Crenna and Kathleen Nolan. Crenna was already known to TV audiences for his years as the squeaky-voiced high school student Walter Denton opposite Eve Arden in the successful comedy series Our Miss Brooks. Kathleen was thrown from a horse while filming an episode of The Real McCoys in February 1961, the accident causing her to miss four months' work as she was in and out of hospital several times. It was not until June 1961 that she returned to the show. She left the series in the final season (her character was said to have died). Crenna was the only member of the cast to appear in every episode.
THE ANN SOTHERN SHOW (1958-61) 93 EPISODES              
Ann Sothern
Ann Sothern plays Katy O'Connor, the assistant manager of the Bartley House Hotel in New York City, a lady who expects to inherit her boss's job when he gets transferred to Calcutta, India. Instead, however, James Devery (portrayed by Don Porter) is given the position much to Katy's displeasure. Ann Tyrrell plays her secretary, best friend and room-mate Olive Smith. Ken Berry (the future Captain Wilton Parmenter in F Troop), appears as 'Woody' in eleven episodes. This was his first television acting project.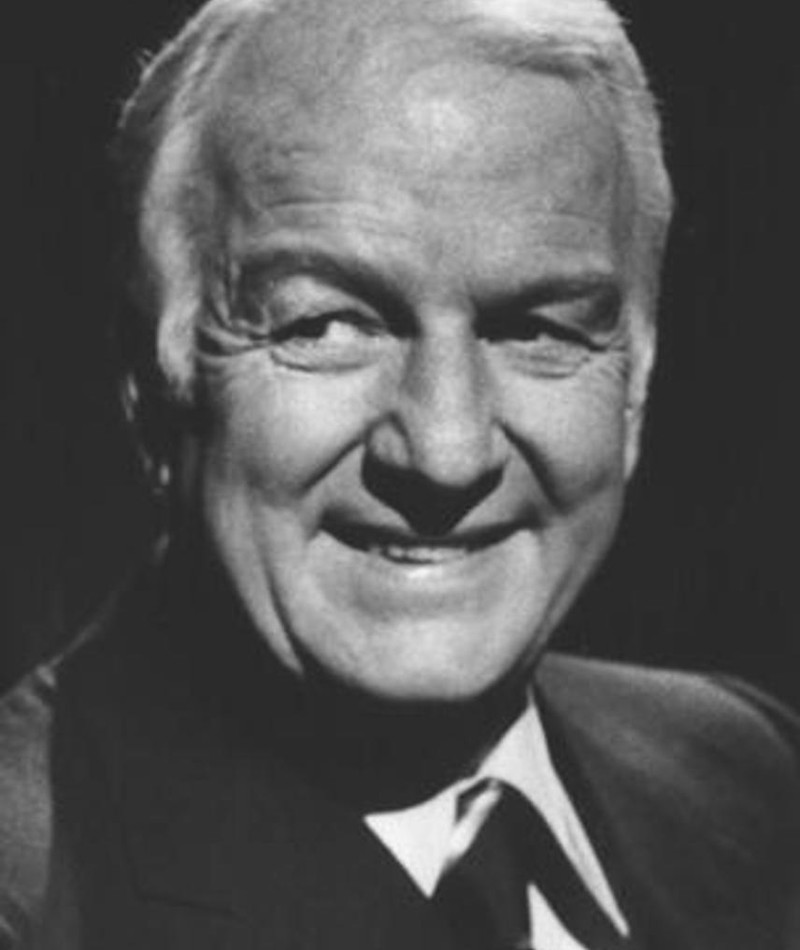 Don Porter
Sothern started her acting career in 1927 as a redhead, but soon bleached her locks blonde as she chased comedy roles. Stints at Columbia and RKO did nothing for her career, but things began to look up when she signed with MGM in 1938. By 1950, despite some movie success at MGM, she was dabbling in the new media of television and soon became a household name. Left visibly overweight by a bout of hepatitis, she only wore black outfits in her fifties sitcoms, including this one. Interestingly, it may be news to readers to learn that her paternal grandfather, Simon Lake, invented the modern submarine. Ann was good friends with Lucille Ball since their days working as chorus girls at Goldwyn Studios in the late 1920s. Following the unexpected death of Jean Harlow, Ann was fortunate to replace her in Maisie (1939), the role kick-starting her career at MGM.
Lucy & Ann – lifelong pals
Don Porter's face became very well-known through his television roles throughout the fifties. He played Ann's boss, Peter Sands, in Private Secretary (a series titled Suzie in some countries outside the USA), and his stint as manager James Devery here was pretty much a repeat of the same role. His film credits started in 1939 and carried on throughout the Second World War. In 1944, he appeared as a B-26 pilot in an Army Air Forces training film titled 'How to Fly the B-26 Airplane'. He died aged eighty-four in 1997. Ann Tyrrell's career was inauspicious and she retired soon after the completion of the second series. She passed away in July 1983 aged seventy-four.
THE DONNA REED SHOW (1958-66) 275 EPISODES             
Donna Stone (played by Donna Reed) is the home-maker in this family sitcom, wife of her paediatrician husband Alex (portrayed by Carl Betz), and they are the proud parents of son Jeff (Paul Petersen) and daughter Mary (Shelley Fabares). Bob Crane, the future Colonel Hogan of Hogan's Heroes, appears as Dr Dave Kelsey in sixty-three episodes. If the living room set seems familiar to some viewers, it is probably because it was regularly used in other later series. It was Major Nelson's living room in I Dream of Jeannie; the Mitchell family's living room in Dennis the Menace, and popped up in Hazel from time to time.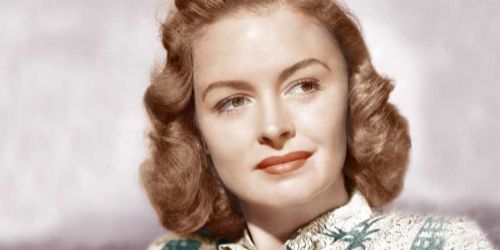 Donna Reed
The series was the first ever American television show to make the mother the focal point, which was part of the reason for the series' longevity. In fairness to the stars, however, each of the four featured players strongly contributed to the show's success. Although Donna Reed was clearly the star, Betz was ultimately ranked at #16 in the TV Guide's June 2004 issue that listed 'The 50 Greatest TV Dads of All Time'. Sadly, he would die from lung cancer in 1978, aged just fifty-six.
Carl Betz
Donna would also become a victim of cancer and die young. Two weeks before her 65th birthday she passed away from pancreatic cancer. The undoubted highpoint of her acting career was when she was presented with a Best Supporting Actress Academy Award for her portrayal of Alma/Lorene in the brilliant 1953 World War Two drama From Here to Eternity. In her TV show she came across as a squeaky-clean conservative, but away from the screen she was an anti-nuclear activist and an anti-Vietnam War protester.
Shelley Fabares sings 'Johnny Angel'
Paul Petersen was streets ahead of most child actors of his day and Shelley Fabares was drop-dead gorgeous and could sing as well. So could Petersen, for that matter. He charted with a few minor hit songs – 'My Dad' and 'A Little Bit for Sandy', to name but two – while Shelley actually topped the charts with 'Johnny Angel', a tune she sang in an episode of the series. In fact, her record knocked Elvis Presley's 'Good Luck Charm' off top spot on Billboard.
Paul Petersen
Petersen was (and is) an interesting individual. It was said that Walt Disney personally fired him from the Mickey Mouse Club after the boy punched the casting director in the stomach after the man called him a 'mouse' once too often. Paul virtually grew up on the set of The Donna Reed Show and became the centre of attraction for several cult fan clubs throughout the USA. For a while he was dating Natalie Wood's sister Lana. In December 2001 he headed the group called 'A Minor Consideration'; an organization dedicated to the welfare of youngsters in the acting profession. He has college degrees in English and History.
Shelley with her husband Mike Farrell
Shelley is the niece of singer/comedienne Nanette Fabray, one of the stars of the 1953 smash hit musical film The Band Wagon. As Shelley turned into a curvaceous stunner she began landing movie roles, albeit inauspicious ones. These included Ride the Wild Surf (1964), and three of Elvis Presley's less-acclaimed vehicles of the sixties – Girl Happy, Spinout and Clambake. She wed record producer Lou Adler in 1964 but they divorced in 1980. Her 1984 marriage to actor/activist Mike Farrell, (Captain B J Hunnicutt in M.A.S.H. for several years), has stood the test of time and they are still together as of January 2022.