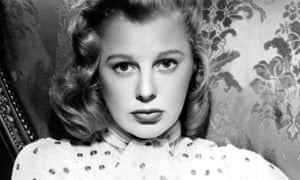 June Allyson
MGM's profits in 1952 were its lowest in twenty years, so costs were cut by dropping the contracts of many of the studio's highest-paid stars. Clark Gable, Greer Garson, June Allyson, Esther Williams, Van Johnson, Deborah Kerr, Kathryn Grayson, George Murphy and Lionel Barrymore were all unceremoniously let go, and not always without acrimony. When it came time for June Allyson to depart, for instance, she suffered the ignominy of being escorted by a studio executive armed with an inventory sheet. He was to make sure she did not take any studio-owned artefacts with her! 'He had a long inventory sheet of things in my dressing-room that were studio property', she recalled rather sadly. 'He told me he just couldn't do that to me, so I took the sheet myself and went around checking things off – all the ashtrays and the pictures off the walls.'
A pregnant Lucy about to go to hospital in I Love Lucy
There were an estimated ten thousand television sets in the USA in 1946, but by 1953 that number had rocketed to more than fourteen million! Whereas a good movie might attract hundreds of thousands of patrons at the cinema, a single TV show could draw ten million or more! When Lucy gave birth to Ricky's son in an episode of I Love Lucy, for instance, New York City officials reported that, during the commercials, water pressure in the city dropped to dangerously low levels. Even so, the Hollywood community still classed television as running a distant third behind theatre (second) and the movies (clear leaders in the entertainment business). A few actors would condescend to guest on TV drama anthologies, but taking on a series was, in the opinion of most movie stars, an admission that success had well and truly passed them by. Payments upwards of $5,000 a week soon changed the minds of a few out of work actors, however.
Lillian Gish
Dorothy and Lillian Gish made their first movie, An Unseen Enemy, for legendary director D.W. Griffith in 1912, the same year the RMS Titanic struck its iceberg. Reportedly, Griffith was smitten with Lillian. However, because he thought the sisters were twins, he resorted to tying different coloured bows in their hair in order to tell them apart. Silent star John Gilbert was also head over heels in love with Lillian. He deliberately and repeatedly messed up their love scenes in La Boheme (1926), just so he could keep on kissing her! Despite all this attention from the opposite sex, she remained a spinster her entire life and never had children. When she died at 99 in 1993, she left her entire estate of several million dollars to fellow actress Helen Hayes. Helen passed away eighteen days later. Was Lillian gay? Bette Davis certainly thought so.
Dan Rowan (L) and Dick Martin (R)
Back in the late sixties and early seventies the number one comedy show on television was Rowan & Martin's Laugh-In (1967-73), an irreverent mix of inside jokes, blackouts, one-liners, political comedy, out-takes and double entendres. It was the original rapid fire sketch comedy show and starred former night-club comics Dan Rowan and Dick Martin. When Martin met British Playboy Bunny Dolly Read in 1966, it was love at first sight. They married (their first crack at it) in 1971 but divorced four years later. Then they re-married in 1978 and this second union lasted until Dick's death in 2008. He was a comic to the very end. 'He wanted me to put some of his ashes in the 18th hole sand trap at the Bel Air Country Club', his widow recalled, 'because, he told me: 'I couldn't ever get out of the fucking thing!' His wish was granted and a portion of his ashes was sprinkled in the designated bunker by Dolly herself.
Anthony Michael Hall & Molly Ringwald
Successful director/screenwriter John Hughes notoriously cut off contact with two of his favourite young performers, Molly Ringwald and Anthony Michael Hall, evidently because they turned down a few of his scripts in the mid-1980s. By the time he unexpectedly died from a heart attack in 2009, Hughes had not spoken a word to either of them in over 20 years! Molly wrote: 'Most people who knew John knew that he was able to hold a grudge longer than anyone. His grudges were almost supernatural things, enduring for years, even decades.' She had turned down Some Kind of Wonderful (1987) and was consequently written off by him. 'Not because I didn't want to work with John anymore – I loved working with him, more than anyone before or since', she said. As for Hall, he made the fatal error of refusing parts in Pretty in Pink and Ferris Bueller's Day Off, both in 1986.
Gene Tierney
20th Century Fox founder Darryl F. Zanuck believed Gene Tierney was, without question, the most beautiful woman in movie history. That great beauty saw her accumulate an array of lovers during her Hollywood reign. She met future US President John F. Kennedy while she was filming Dragonwyck (1946), a liaison that he ultimately ended because of his political aspirations. Oddly enough, she voted for Richard Nixon in the 1960 election won by JFK. Tyrone Power was another lover, having met him during the filming of The Razor's Edge (1946). Prince Aly Khan also added her name to his lengthy list of conquests during the 1950s. Her second husband, William Howard Lee, was originally married to another movie goddess in Hedy Lamarr.
In the 1950s Gene suffered from mental instability and was in the throes of suicidal depression when, after being talked down from a building ledge by police in Topeka, Kansas, she was admitted to the city's Menninger Clinic on Christmas Day 1957. She was still only 36 years old. It would be an entire year before she would be released. She had been receiving extensive shock treatment throughout the decade. Fox offered her the lead in Holiday for Lovers (1959) following her rehabilitation therapy but the stress proved too great and she was forced to leave the production.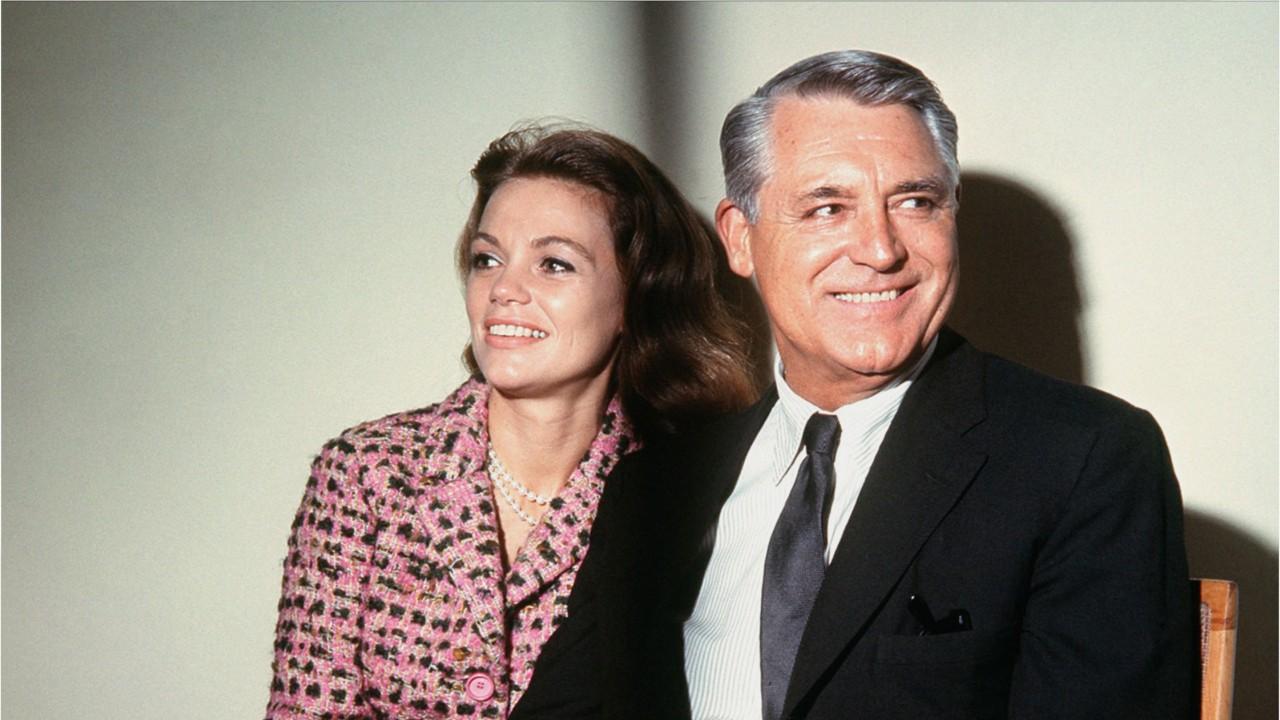 Dyan Cannon & husband Cary Grant
Fifty-seven year old Cary Grant spotted twenty-four year old actress Dyan Cannon on a TV series in 1961. They dated and by 1963 were living together. In July 1965, they married and seven months later Dyan gave birth to their 4.5 lb daughter Jennifer. When Cary was experimenting with the psychological value of LSD during their marriage, he compelled his most reluctant wife to drop acid on two occasions. She became violently ill each time. The couple divorced in March 1968.