STORIES OF THE CENTURY (1954-5) 39 EPISODES              
This series was set in the American West (from the 1850s through to 1900), much of the footage being lifted from various westerns turned out by Republic Pictures over the years, via that studio's subsidiary, Hollywood Television Service. The central figure in the show was railroad detective Matt Clark who operated alongside one of his two trusted female sidekicks, Frankie Adams and Margaret Jones. Jim Davis (by then in his mid-forties) starred as Clark, Mary Castle and Kristine Miller portraying Frankie and Margaret respectively. Mary featured in twenty-six of the thirty-nine episodes.
MARY CASTLE
Davis is chiefly remembered for his portrayal of the Ewing family patriarch Jock, in the long-running series Dallas (1978). A lifelong smoker, Davis died from brain cancer in 1981 at the age of seventy-one. Mary Castle was often compared to a more famous redhead, Rita Hayworth. 'Many people comment on my resemblance to Miss Hayworth', she said in August 1950, 'I always say I don't look like Rita, Rita looks like me.' In the late 1950s Mary was afflicted by alcoholism and was twice arrested on drunken-ness charges. In November 1959, she even tried to hang herself in her jail cell. Lung cancer would claim her at sixty-seven in 1998.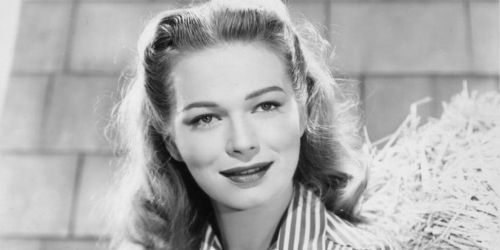 KRISTINE MILLER
Kristine Miller was born in Buenos Aires, Argentina to a Danish father and American mother. In 1943, the eighteen year-old hopeful failed a screen test with Warner Brothers, as did twenty-one year-old Lizabeth Scott at the same time. When producer Hal B. Wallis lost his long-running feud with Jack Warner, he left the studio for Paramount and took both actresses with him. They would appear together in five films, four of which were produced by Wallis. Costume designer Edith Head described Miller as having 'the most exciting figure since Betty Grable.' Even so, she was cast as the leading lady in just six of her twenty-two films. She married only once, her husband of sixty years dying in 2013. She passed away two years later.
SUGARFOOT (1957-61) 69 EPISODES                
Tom Brewster (played by Will Hutchins) graduates from correspondence-school as a law student and heads for Oklahoma Territory to seek his fortune. Boasting none of the skills required to be a cowboy, he quickly acquires the nickname 'Sugarfoot', a derogatory term for someone rated even below a 'Tenderfoot'. On three separate occasions Hutchins also played Brewster's outlaw cousin, 'The Canary Kid'. For a few seasons Sugarfoot became part of The Cheyenne Show, rotating weekly with Cheyenne (first season), Cheyenne and Bronco (second season), and Bronco (third season).
Hutchins' portrayal of Brewster comes across as a kind of poor man's Jimmy Stewart in Destry Rides Again (1939) – a very poor man's interpretation indeed. How the series lasted four seasons is quite a mystery, although the rotating was probably partially responsible. Jack Elam played Brewster's sidekick 'Toothy' Thompson in occasional episodes. Brewster has an aversion to gunplay and supposedly does not even carry a gun, despite the theme song confusingly informing us that he carries 'a rifle and a law book'. He is said to be devoid of cowboy skills (hence his nickname), yet he occasionally overcomes villains with his 'roping tricks'!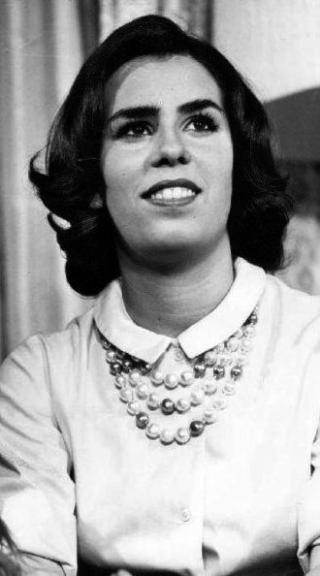 CHRISSIE BURNETT
After Sugarfoot ended, Hutchins was picked up in two short-lived comedy series – Hey, Landlord (1966) and Blondie (1968). He also appeared in a couple of Elvis Presley's weaker features, Spinout (1966) and Clambake (1967). He even played an uncredited stakeout cop in the Clint Eastwood smash hit Magnum Force (1973). From 1965 to 1969 he was married to Carol Burnett's younger sister, Chrissie, but after producing one child the union ended in divorce. Curiously, much of Hutchins' time between TV guest spots was taken up by Him performing as a ringmaster and clown at various circuses. He turned ninety-one in May 2021.
TALES OF THE TEXAS RANGERS (1955-8) 52 EPISODES    
Tales of the Texas Rangers was a series with an unusual twist. The heroes were rangers Jace Pearson (played by Willard Parker) and Clay Morgan (Harry Lauter), who found themselves in a different scenario each week, often in a different time setting altogether. One week they might be pursuing criminals in the 1840s; the following week saw them as rangers in the 1950s! The programme was more or less a history of the Texas Rangers. It initially aired on NBC Radio from 1950 until 1952; then CBS Television stepped in from 1955 to 1958. Popular film star Joel McCrea played the fictitious Jace on the radio, some of which involved re-enactments of actual cases.
The TV series contained a rather corny element: During the opening and closing credits the actors would march towards the camera, as an off-screen male chorus sang the theme song – 'These are Tales of Texas Rangers' – to the tune of 'The Eyes of Texas are Upon You' and 'I've Been Working on the Railroad'. Episodes set in the 1950s were a kind of cross between Dragnet and State Trooper. The series proved popular enough to be adapted into a comic book distributed by Dell Comics.
WILLARD PARKER
Parker entered this world in New York City as Worcester Van Eps in 1912. By 1937, he was a professional tennis player before switching to acting under the less ethnic name of Willard Parker. Columbia Pictures placed him in 'B' features as the lead or co-lead during the 1940s. In 1951 he married beautiful blonde English actress Virginia Field before landing the role of a bombastic Texan cattle baron vying for Kathryn Grant's affections in the brilliant Cole Porter musical Kiss Me Kate (1953). His marriage to Virginia was a happy one that lasted more than forty years until her death in 1992. He retired from acting in the mid-sixties to sell real estate. Willard died in 1996.
HARRY LAUTER
Harry Lauter was a prolific character actor with over three hundred screen credits, most of them in television, and mostly specializing in villainous roles. The only time in his long career that he came even close to stardom was when he played Willard Parker's fellow ranger Clay Morgan in Tales of the Texas Rangers. 'I like to play the heavy', he said, 'because they pretty well leave you alone, unless you go overboard. I love the heavies, and I love the reaction I get from people. 'Why are you so mean on screen? You're not a mean guy at all'. Most of the people I know that played really nasty heavies, Bob Wilke [Robert J. Wilke], Mickey Simpson…they are the nicest guys in the world.' The son of an artist, Harry spent much of his later years painting and running an art gallery until his death in 1990.