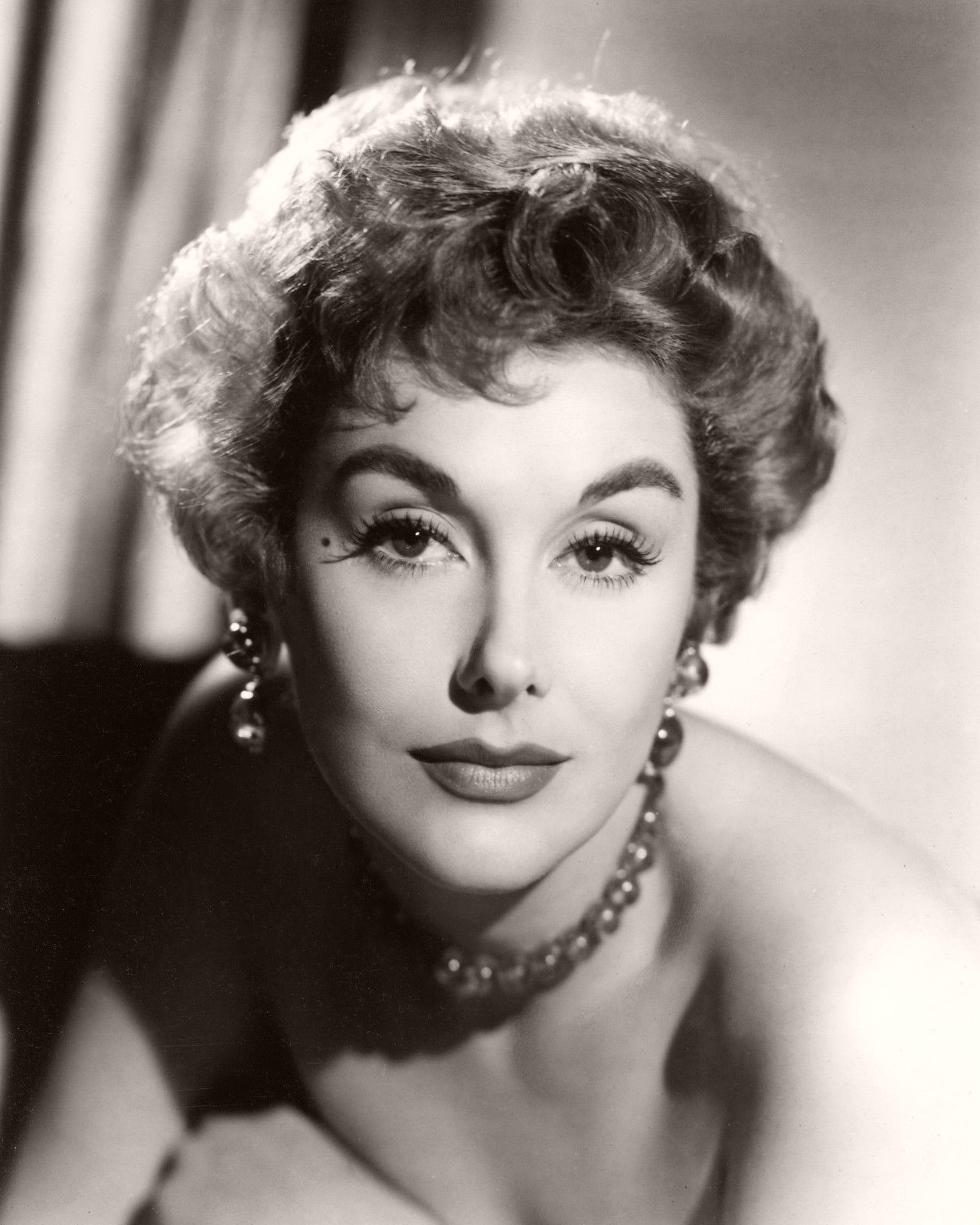 KAY KENDALL (1926-59)             
Vivacious Kay Kendall hailed from Yorkshire. Her father was the vaudevillian son of a music hall star so the theatre was in her blood. Fame came her way suddenly with her performance in the popular British comedy Genevieve (1953). Early in her career she had embarked upon a lengthy romance with actor Sydney Chaplin, the second son of Charlie Chaplin by his second wife, silent era actress Lita Grey. Other affairs included one with a Swedish prince, one with grocery heir James Sainsbury; another with director Wesley Ruggles, and yet another (allegedly) with Prince Philip, the future Duke of Edinburgh! When she starred opposite Australian actor Peter Finch in Simon and Laura (1955), the couple became involved in a steamy affair, even though Finch was also servicing Vivien Leigh at the time. Eventually, he cheated on both ladies when his roving eye came to rest on Swedish actress Mai Zetterling.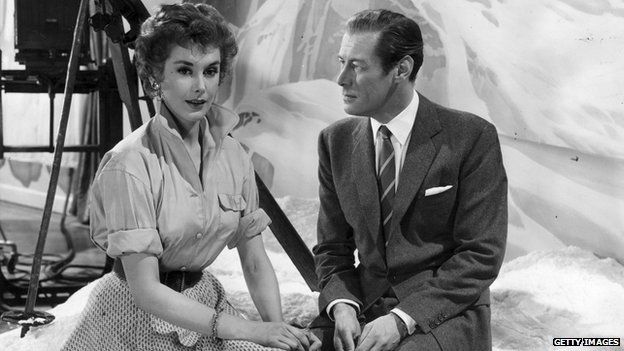 Kay & Rex Harrison
Kay's romance with actor Rex Harrison, however, was the one that most fans of the era recall. They met on the set of Marriage a la Mode (1955), (original title The Constant Husband), and love blossomed instantly. At the time Harrison was married to actress Lilli Palmer who was cheating on him anyway. She recalled: 'He had been having an affair with Kay Kendall, and I was about to ask for a divorce to marry my present husband, Carlos Thompson. Then Rex learned that Kay had leukaemia and had been given only three years to live. He would not marry her unless I promised to leave Carlos and come back to him after she died. I lied and pledged myself to return to him when all was over. As it turned out, Kay died three years later as predicted, but I wrote to Rex telling him I could never return. Marrying Kay was the kindest, best thing he has ever done in his entire life.'
Rex and Kay's doctor agreed not to tell her she was dying so right up until her death it appears the doomed actress thought she was only suffering from an iron deficiency. Or did she? Her good friend Dirk Bogarde knew of her illness and he always felt she also knew but had kept up the charade so as not to cause hurt to Harrison. Even though Rex treated her abominably at times, she adored the man. Her final words were to him: 'I love you with all my heart.' After her death Harrison let Terrence Rattigan turn the story into a play titled 'In Praise of Love' and he condescended to star in it.
Those who knew him were not in the least surprised by this. The man was almost universally loathed. He clearly loved Kay but his treatment of other women was nothing short of atrocious. He was abusive; a philandering egomaniac who was totally indifferent to the thoughts and feelings of others. While wed to Lilli (before he married Kay), he had an affair with American actress Carole Landis. Some say he wasted precious moments thumbing through her address book in search of her private doctor's phone number, when he should have been dialling for an ambulance, as she lay dying from an overdose in her apartment. There are those who think this is what happened, that she died because he was intent on avoiding a scandal. Maybe so, maybe not, but it is generally accepted that all evidence of their affair (love letters in particular) was nowhere to be found when the authorities descended upon the scene.
Kay was an instinctive comedienne, happy to make a fool of herself on celluloid at the expense of her lady-like appearance. She was, in effect, England's answer to the late and much-loved Carole Lombard, a natural screwball comedienne in the Carole mould but, arguably, a better actress. Critic Rhoda Koenig wrote in The Independent in 2006: 'Kay Kendall was in the wrong place at the wrong time… One of the most delightful of British actresses…few of her films gave her a chance to shine… Kay was born too late for the 1930s comedies…and too soon for the naughtiness and absurdity of the 1960s.'
SUZY KENDALL (1937 – )             
This doe-eyed, honey blonde beauty was born Freda Harrison in Belper, Derbyshire, England in 1937. After majoring in fashion and fabric design at Derby College, she soon discovered that photographers and agents were taken with her looks and suggesting she go into modelling. She signed with a recommended agency and was given the name Suzy Kendall. Twenty-eight year-old Sydney Chaplin lived with eighteen year-old Suzy prior to taking up with actress Joan Collins in 1955. Suzy told her friend Carol Saroyan that the son of Charlie Chaplin was 'a sweet person', but, 'God, he's terrible in bed and he's fat.'
Suzy & Dudley Moore
Before long, despite her lack of training as an actress, Suzy was being offered small roles in films. These led to a more prominent part in the successful To Sir with Love (1967), opposite Sidney Poitier. That same year she met the famous (but insecure) Dudley Moore and married him in 1968. By 1970, however, Suzy wanted to cut back on her career and focus on motherhood. Unfortunately, her husband's career had reached new heights and he did not embrace the idea of parenting and settling down. The couple saw less and less of each other and eventually divorced (childless) in 1972. The couple remained good friends for the remainder of his life. Moore passed away in 2002. In 1978, Suzy married Alexander (Sandy) Harper and the union has been a lengthy and happy one. She virtually retired from the screen in 1977, having racked up a modest thirty acting credits. Suzy was never much interested in being an actress anyway.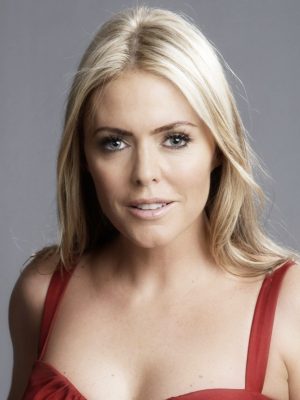 PATSY KENSIT (1968 – )               
Londoner Patsy Kensit is the daughter of 'Jimmy the Dip' Kensit, a London underworld figure of the fifties and sixties, reputedly associated with the notorious Kray twins and Richardson gang. She was just a ten year-old when she landed the role of Sarah Sellinger, the posh, sweet, younger daughter in Hanover Street (1979), but inside a decade Patsy was hitting the British tabloids as a free-wheeling 'rock chick'.
Patsy & husband #3 Liam Gallagher
In 1988, she wed Dan Donovan, a band member of the group 'Big Audio Dynamite', but within three years they had divorced. The following year she married Jim Kerr of the group 'Simple Minds', a union that survived almost five years, produced a child but, nevertheless, also ended in divorce. Then came husband number three, Liam Gallagher, lead singer for the highly successful band known as 'Oasis'. The couple wed in 1997 and they, too, had a child before parting company in 2000. Not one to be put off by marital failures, Patsy tried again in 2009, this time with Jeremy Healy of the group 'Haysi Fantayzee'. She divorced him the following year.