THE WIND AND THE LION (1975)                      
This uneven and generally silly movie is based (very, very loosely) on a real incident that took place in Tangier, Morocco in October 1904. It focuses on the kidnapping of an American ex-patriot living in Tangier, a lady named Eden Pedecaris, and her two children William and Jennifer. In reality, the person kidnapped was a man named Ion Perdicaris. Of course, this was far too dull for the writer/director, John Milius, so Mr. Perdicaris was changed into a widowed woman, (with two children added in for good measure). Her name was slightly altered also.
Their abductor is a Riffian Berber named Mulay Ahmed Mohammed Raisuli the Magnificent, played quite ludicrously by none other than Sean Connery – Scottish accent and all! Jordanian actor Nadim Sawalha, (he portrays the Sherif of Wazan here), endeavoured to coach Connery to render an Arabic accent but gave up after three days. Once Connery came on board and Candice Bergen became the lady in question, it was inevitable that her character would become attracted to her kidnapper, however preposterous that scenario might appear. Evidently, Mr. Milius was a believer in the idiotic 'Stockholm Syndrome'; but would an American woman at the turn of the century really get the hots for the gent who abducted her and placed her children in mortal danger? Hardly.
The original idea, when people were hawking the story about, was to cast Katharine Hepburn as Eden, a widow of 55-60 years of age, and have her falling for the elderly Berber chieftain. However, nobody was remotely interested in financing such a concept. Reluctantly, Milius had to recruit younger, more desirable stars in order to get his movie made. He even vaguely based the relationship between Raisuli and Eden on the 1921 Valentino film The Sheik. Even the scene in which little Jennifer is cornered by an Arab is reminiscent of Chief Scar taking little Debbie in the John Wayne classic The Searchers (1956).
Some years after wards Milius related an anecdote involving the then President Gerald Ford. The director screened the film for the President and was secretly amused when Ford became quite excited over the Yellowstone National Park scene, the one in which Teddy Roosevelt bags a grizzly bear. A former ranger at Yellowstone, Ford remarked that he clearly recognized the spot in which the scene was shot! Milius refrained from informing him that the entire movie was filmed in and around Spain, including the Yellowstone National Park segment.
The British Board of Film Classification (BBFC) sent Milius a list of complaints regarding apparent cruelty to horses in the battle sequences, and demanded that cuts be made before the picture could be released on video in Britain in 1990. The director claimed that no cruelty had taken place and withdrew his picture from its UK video release. His claim was vehemently supported by stuntman Terry Leonard, who threatened to sue the BBFC for besmirching his professional reputation. Both claimed that not a single horse was injured during filming. Viewers can judge the veracity of that statement for themselves.
Brian Keith as President Teddy Roosevelt
Stuntman Leonard has a minor part as Teddy Roosevelt's sparring partner early in the film. Cinematographer Billy Williams plays the gun-shooting, white-suited Englishman Sir Joshua Smith in the opening scenes of the attack on the villa, while Milius himself has a cameo as the one-armed German officer who gives the Sultan his Maxim gun to test-fire. The director later stated that he did not particularly enjoy working with neither Candice Bergen nor Sean Connery on this picture; in particular Connery, whom he described as 'sour and dour'. As for Miss Bergen, he felt her range as an actress was 'extremely limited', and that she was 'only concerned with looking good.' All in all, The Wind and the Lion is rather pathetic, (although some critics lamely attempted to compare it with (of all films) David Lean's Lawrence of Arabia!) The solitary saving grace in this picture is the delightful performance by Brian Keith as President Theodore Roosevelt. He cannot save the movie but he is very good, nevertheless.
DEAD POETS SOCIETY (1989)                 
This was the very first Touchstone picture to be nominated for a Best Picture Academy Award. It did not win, however, for that year the Oscar went to Driving Miss Daisy. Australian director Peter Weir was also nominated in the Best Director category but was beaten by Oliver Stone's helming of Born on the Fourth of July. Robin Williams was unlucky enough to be nominated for Best Actor in the year that saw Daniel Day-Lewis triumphant with his tour de force performance in My Left Foot. However, Tom Schulman took home the Best Screenplay statuette.
Robin Williams as John Keating
Liam Neeson had the lead role sewn up when Jeff Kanew was listed to direct, but lost it to Robin Williams when Peter Weir came on board. Young Ethan Hawke's first impression of Weir was that he 'spoke funny'. Hawke had never before met an Australian, you see. Norman Lloyd later recalled that Williams was in a sombre mood throughout the shoot as he was going through a rather messy divorce. Consequently, he said, there was no joking around between takes.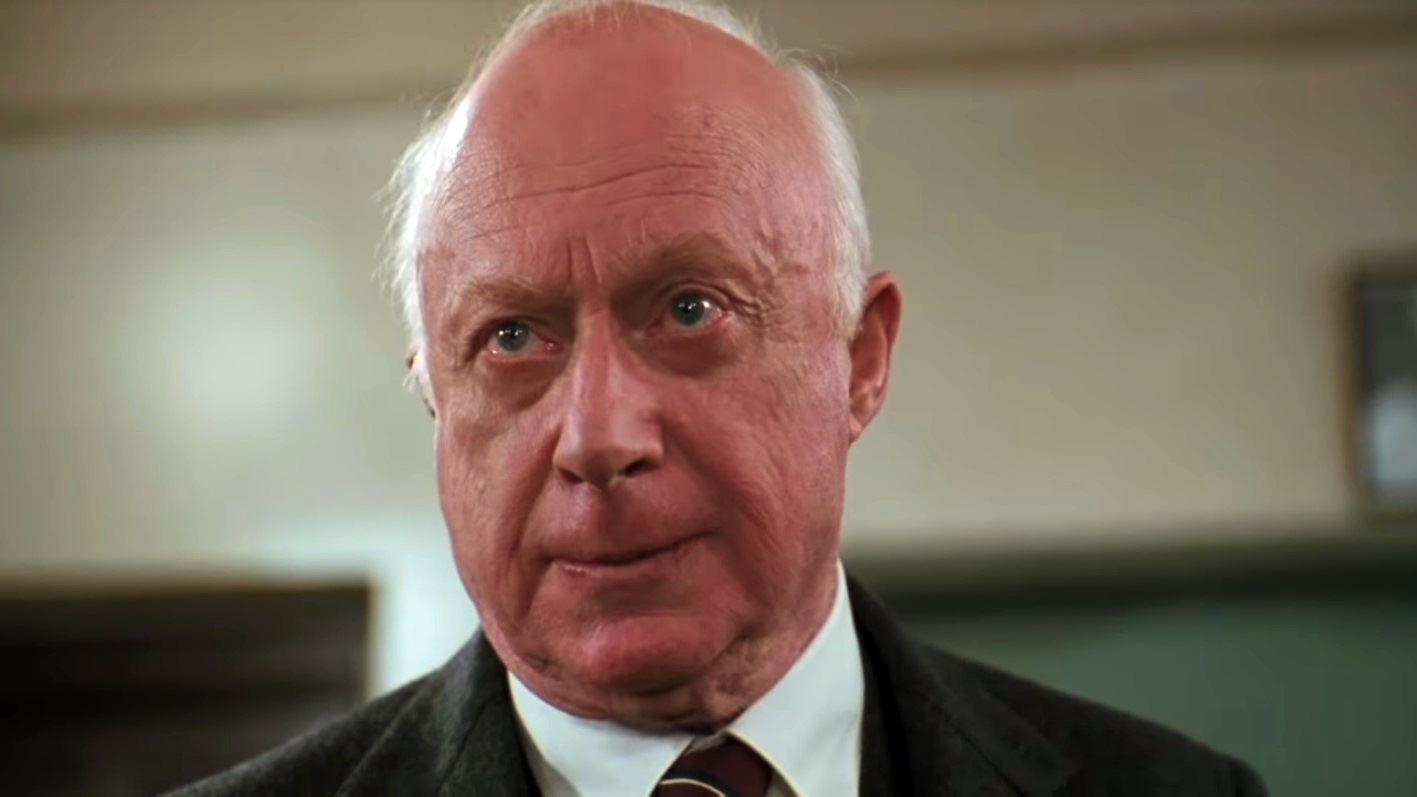 Norman Lloyd as Mr. Nolan
It has been thirty-one years since Lloyd portrayed Mr. Nolan in Dead Poets Society. He was 74 years old when the picture was released – and he is still living. In November 2020, he is scheduled to celebrate his 106th birthday. He is already the longest-lived actor in movie history, having gone past Luise Rainer and Olivia De Havilland who both died aged 104. Norman married his wife, Peggy, in 1936, and the union lasted until her death at 98 in 2011! A couple of days before her death, she asked him how long they had been married. 'Seventy-five years', he answered. 'It should last', she charmingly replied. Norman was eleven years old when he watched Babe Ruth play in the 1926 World Series. He also played tennis four times a week with Charlie Chaplin!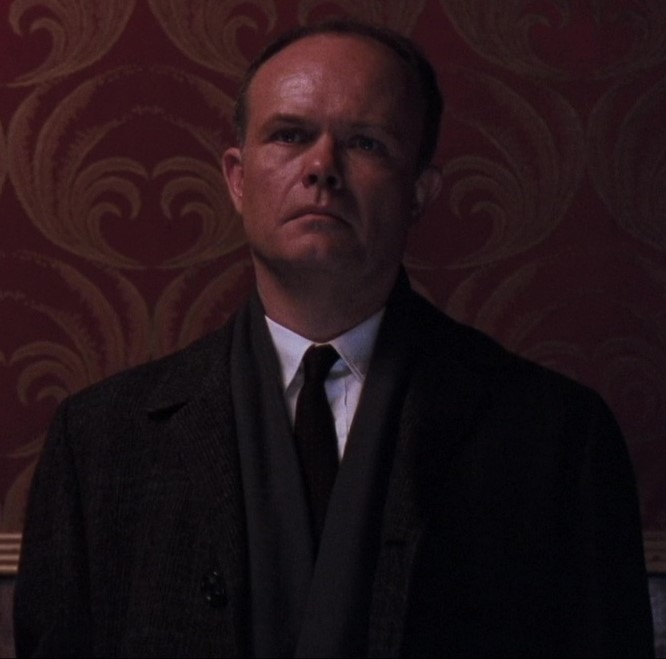 Kurtwood Smith as Mr. Perry
Kurtwood Smith is an actor who often plays stubborn, authoritarian, but well-meaning figures, so it was no surprise when he was cast as the domineering father of Neil Perry, (played here by Robert Shaw Leonard). Smith attended the film's premiere and recalled seeing a family with the father domineering his son very much like his own character did in the movie. After the film, Smith spotted the family exiting the theatre and saw that the father was openly weeping!
Dead Poets Society was a highly successful film at the box-office, although it never quite cracked the #1 spot that year. Nevertheless, it grossed $95.8 million domestically and over $235 million worldwide! The late Robin Williams considered it to be one of his favourites and described Peter Weir as the best director he ever worked with.