Young Russ Tamblyn & Victor Mature in Samson and Delilah                      Hedy Lamarr       
At the premiere of Samson and Delilah (1949), Cecil B. DeMille asked Groucho Marx what he thought of the picture. The question brought forth Groucho's now classic response. 'Well, there's just one problem, CB', he answered. 'No picture can hold my interest where the leading man's tits are bigger than the leading lady's.' DeMille was not amused, but Victor Mature (the leading man) could always laugh at himself. He thought the remark was both hilarious and accurate. The exquisite Hedy Lamarr played Delilah.
Hitch, Bob Montgomery & Carole on the set of Mr & Mrs Smith
Carole Lombard's penultimate film, prior to her death in a plane crash in 1942, was Mr. & Mrs. Smith (1941), a comedy directed by Alfred Hitchcock. Hitch adored her and agreed to direct his only ever comedy simply because she asked him to. When it came to his own 'walk-through' cameo, he agreed to Carole directing it. She light-heartedly made him do 25 takes, in retaliation for the dozens of re-takes he made her do throughout the picture. It was around this time that Hitch made his famous remark about actors being cattle. One morning, he arrived on the set to find Carole had arranged for a pen to be constructed containing three cows, each with the name of one of the stars stuck to its forehead! Little wonder Gable loved her so.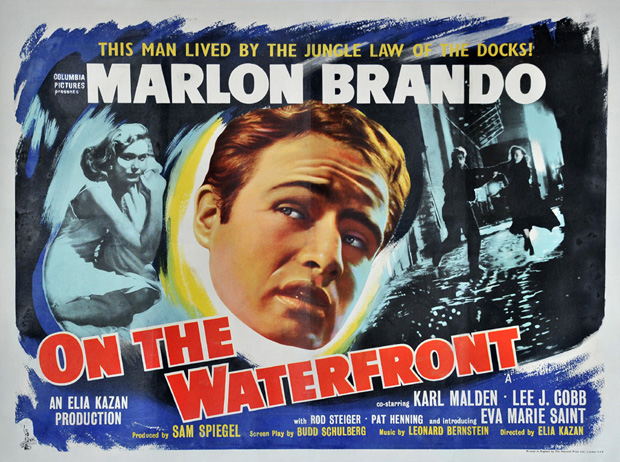 Arthur Miller, the future husband of Marilyn Monroe, was approached by Elia Kazan to write the screenplay for On the Waterfront (1954). He agreed to write it, but later withdrew his screenplay when the FBI and the studio bosses tried to get him to turn the gangsters into Communists. He walked away from the project although, in the end, the gangsters remained gangsters after his replacement Budd Schulberg took on the screenplay. Tony Galento, Tami Mauriello and Abe Simon, who played three of them in the picture, were all former professional boxers who shared the dubious honour of having once been knocked out in world heavyweight title bouts with 'The Brown Bomber', Joe Louis.
Gable minus his undershirt in It Happened One Night
When Clark Gable removed his shirt in It Happened One Night (1934) and revealed that he wore no singlet underneath it, he altered men's fashion around the world. Sales of singlets (undershirts) plummeted overnight. His future wife, Carole Lombard, also had an impact on feminine social practice when she made Swing High, Swing Low in 1937. Until then, a woman would not think of removing her hat in a restaurant. It simply was not done. When Carole did so in that picture she opened the floodgates and hats were soon coming off in restaurants around the globe.
                               Nicole Kidman & Tom Cruise in Days of Thunder                                                                         Tom and his first wife Mimi Rogers
Tom Cruise cast the virtually unknown Nicole Kidman as his love interest in Days of Thunder (1990) after seeing her performance in Dead Calm (1989) and being totally smitten by her looks, both on film and in person. 'My first reaction to meeting Nic was pure lust', he said about her audition. 'It was totally physical.' Even before they became an item, he moved out of the marital home (without explanation) he had shared for two years with actress Mimi Rogers. For her part, Nicole simply ceased taking calls from her current boyfriend Marcus Graham, back in Perth, Australia. She later admitted to Rolling Stone that her first meeting with Cruise, 'took my breath away'. By December 1990 they would be husband and wife and remain so until 2001.
               That poster                                                         Jane Russell
Howard Hughes made a musical in 1954 titled The French Line. It starred Jane Russell and introduced Kim Novak. The picture was shot in 3D and featured Jane dancing and singing in a bathing suit, and displaying her considerable bosom. Hughes came up with the titillating advertising tagline: 'JR in 3D. It'll knock both your eyes out!' The Catholic Legion of Decency promptly condemned the film and called for a boycott. The Breen Office also refused to give it a seal of approval, but Hughes ignored both judgments and went ahead and released it anyway.
                         Jennifer Beals & Marlee Matlin
Marlee Matlin, the Oscar-winner for Children of a Lesser God (1986), was asked by Paramount to attend a Life magazine photo shoot in January 1987, to celebrate the studio's 75th anniversary. Everyone was given a seat number for the 'family portrait', (presumably at random), and she received number 53. Her best friend, Jennifer Beals (of Flashdance fame), had number 55, so they sat next to each other for a chat while awaiting the arrival of number 54, whomever that might be. It turned out to be Harrison Ford. Three times they asked him, most politely, if they could sit together in 53 and 54 and would he agree to sit in 55? And three times, robot-like, he kept saying, 'But I am number 54'. 'But we would really like to sit together', insisted Jennifer, to which he steadfastly replied, 'I'm number 54.' He would not budge until Danny De Veto leaned across and said to him, 'Oh, let the girls sit together!' Reluctantly, 'Indiana Jones/Han Solo' moved one seat to the right.
                          Mamie Van Doren                                         Mamie in Vietnam during the war
Universal cast sexy newcomer Mamie Van Doren as a slave girl in the Jeff Chandler vehicle Yankee Pasha (1954), hoping she might become the studio's answer to Marilyn Monroe. She didn't. Billionaire Howard Hughes had 'discovered' the 18 year-old the night she was named Miss Palm Springs in 1949. He dated her for the next five years and placed her in several RKO films. 'I've had hundreds of men', Mamie happily admits, 'but I turned down more men than I dated.' She once toured army bases during the Vietnam War with Bob Hope and holds strong views on the man. 'That son of a bitch flew into Vietnam during the day to do his shows and spent his nights in safety in Thailand', she said. 'Then he made millions off the shows by selling them to television when he returned.'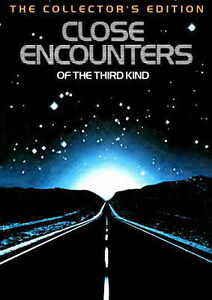 For those who are unfamiliar with the reason for Steven Spielberg' calling his 1977 film Close Encounters of the Third Kind, the explanation goes something like this: An encounter of the first kind applies to the sighting of one or more unidentified flying objects (UFOs). An encounter of the second kind is the observation of some physical evidence of an extra-terrestrial visitation. An encounter of the third kind involves contact with one or more extra-terrestrials.
Birgit Holmquist, Trelleborg, Sweden                           Uma Thurman
In the Swedish port of Trelleborg stands a statue of a naked woman named Birgit Holmquist, a native beauty destined to marry a German baron and travel the world. Several decades later her statuesque grand-daughter, Uma Thurman, would be acclaimed as possibly the world's most beautiful woman at that time. The lanky, Boston-born Uma stood 5'10" tall at the age of 13. Her height and natural beauty soon earned her modelling jobs until Hollywood inevitably beckoned.