Errol Flynn
Errol Flynn tried everything to get into uniform during World War Two, but he was simply not a well man. He had a heart condition, tuberculosis and malaria. He even suffered from a severe back problem that precluded him from carrying anything remotely heavy for any length of time. Colleagues acknowledged that his cooperation on the sets of his WW2 films was extremely professional and the best of his career. His studio really could have helped explain to the public just why he was not permitted in the services, but it chose not to, fearful that such a disclosure might harm his box-office drawing power and cost them revenue. As for the ridiculous accusation that he was a Nazi spy…
                  Cybill Shepherd & Jeff Bridges                                Peter Bogdanovich & Cybill
The Last Picture Show (1971) was Cybill Shepherd's screen debut. She had just turned 20. Early in filming she became romantically involved with co-star Jeff Bridges. She has since claimed that their affair was the only time she ever slept with a co-star! By the conclusion of shooting, however, she was far more heavily involved with the picture's director Peter Bogdanovich. He was married with children and would make four more movies with Cybill in the starring role, their lengthy affair ultimately destroying his marriage. Actress Ellen Burstyn recalled, 'He was very up front.' Bogdanovich even informed his wife that he and Cybill would be going away together for the weekend, to 'find out what was going on between them.' The considerate husband, personified.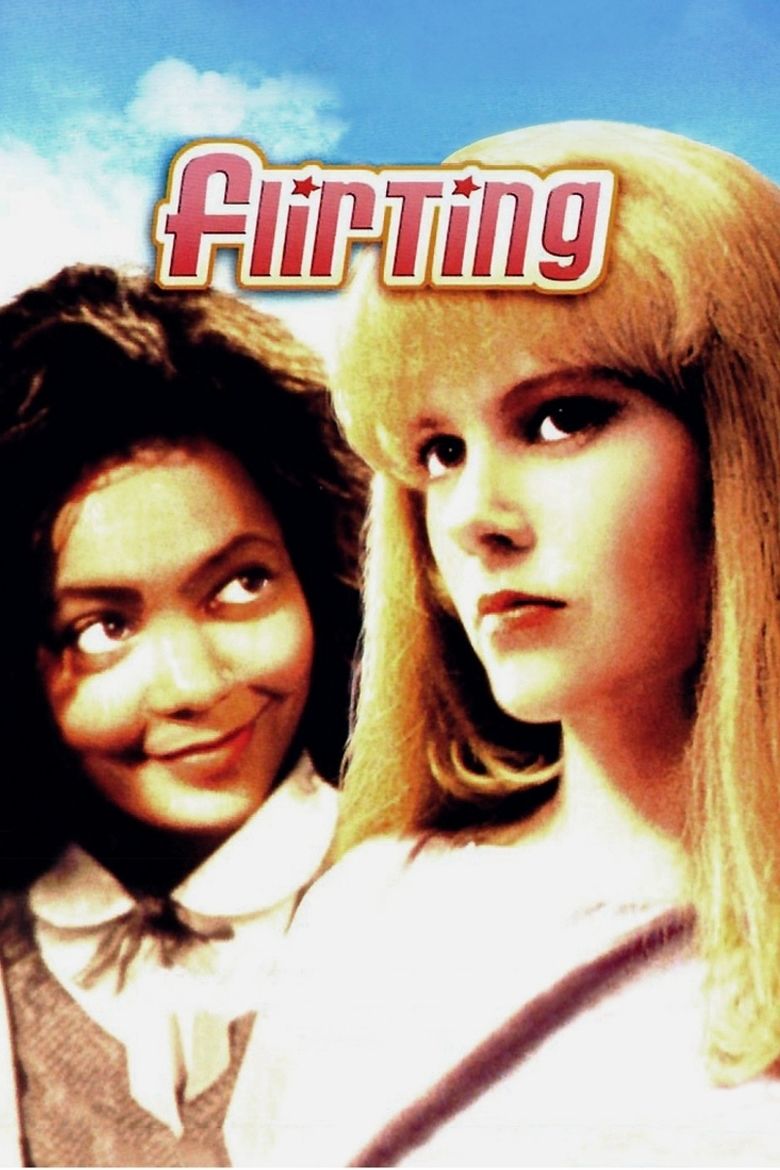 Thandie Newton & Nicole Kidman                     Thandie in her twenties                         John Duigan
English-born director John Duigan directed the Australian feature Flirting, a 1991 film that included in its cast a young Nicole Kidman (22) and an even younger Thandie Newton. She was barely 16 when the picture commenced filming in 1989. In a 2011 interview for InStyle Magazine, the London-born Thandie (her mother is Zambian), stated that 39 year-old Duigan, regardless of the girl's age, coerced her into starting a sexual relationship with him. He would later go on to direct Sirens (1994).
                    Marilyn Monroe & Groucho Marx in Love Happy
Although billed as 'Introducing Marilyn Monroe' in Love Happy (1949), this was actually the future screen legend's sixth appearance in a movie. It was the final time that all three Marx Brothers would appear in the same film. It was also the only time Groucho sported a real moustache. In all their other films it was painted on with grease-paint. Evidently, there were three pretty girls who auditioned for Marilyn's part, so Groucho asked each of them to walk past him and the girl with the sexiest walk would win the role. 'How could you possibly choose anyone but that last one', he said to the producer after Marilyn had sashayed past. She would later claim that Groucho made an unsuccessful pass at her during filming.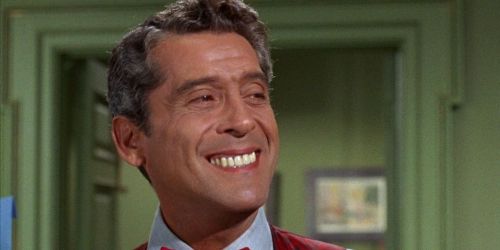 Hal March in Send Me No Flowers
The very funny 1964 romantic comedy Send Me No Flowers starred Rock Hudson as a hypochondriac who, convinced he is at death's door, goes in search of a future husband for his soon to be widowed wife. Hal March plays a sleazy womaniser named Winston Burr, whose specialty is latching onto recent widows and divorcees. Back in the fifties March achieved a kind of notoriety in real life as the host of TV's $64,000 Question. At the time it was revealed that contestants had been given the answers to questions prior to the shows going on the air. He was fired and it was almost a decade before he became employable again in the entertainment industry. March was in the process of making a comeback as the host of a new game show called It's Your Bet when he was diagnosed with lung cancer in 1969. He died a year later at the age of 49.
             John Wayne as Captain Nathan Brittles
1949 saw John Wayne unsuccessfully Oscar-nominated for Sands of Iwo Jima. He might have won had he been nominated for She Wore a Yellow Ribbon instead. In that John Ford western he played Captain Nathan Brittles, a 60 year-old cavalry officer facing retirement. Wayne was just 41 at the time and he considered his performance far superior to his stint in Sands of Iwo Jima. Ford must have thought so too. 'I didn't know the big son of a bitch could act!' he said after watching the rushes.
Hudson as Taza                                                                    and with Jane Wyman in Magnificent Obsession
Rock Hudson completed Taza, Son of Cochise (1954), in which he played the title role, (yes, that's right, Rock played an Apache chieftain), and was promptly cast in the lead of Magnificent Obsession opposite established star Jane Wyman. Douglas Sirk directed both films. This was Hudson's first real shot at the big time and he was extremely nervous. Consequently, some of his scenes had to be re-shot 30 or 40 times. Wyman never once complained and was highly supportive of him, something Rock never forgot. Years later he ran into her at a party. 'You were nice to me when you didn't have to be', he told her, 'and I want you to know that I thank you and I love you for it.'
Steve Martin & Bernadette Peters
In the 1982 musical Annie, the roles of Lily St. Regis and her boyfriend Rooster Hannigan were played by Bernadette Peters and Tim Curry. Steve Martin was offered the Rooster role first, but he turned it down flat. He had just broken-up with Bernadette and the prospect of working closely with her for several months did not appeal to him. It probably did not appeal to her either. Curiously, Rolling Stone front-man Mick Jagger steadfastly went after the Rooster role, in much the same way as he pushed hard for the part of Dr Frank-n-Furter in The Rocky Horror Picture Show (1975). He was unsuccessful in both endeavours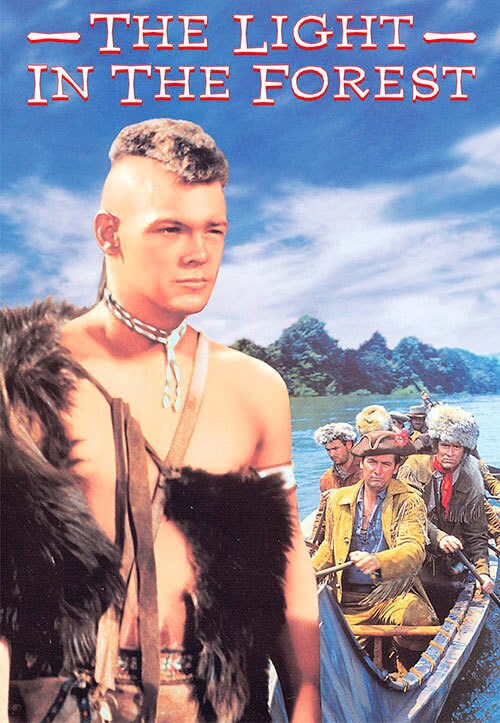 James MacArthur                                as Danno (L) in Hawaii Five-0 with Jack Lord
The 1958 Disney feature The Light in the Forest starred Fess Parker, Jessica Tandy, Wendell Corey and James MacArthur. It also introduced pretty newcomer Carol Lynley. Followers of the sixties TV series Hawaii Five-0 might be interested to see MacArthur ('Danno') playing an Amerindian and sporting a Mohawk haircut! The July 1958 premiere of the picture was attended by Disney Mouseketeers Annette Funicello, Doreen Tracey, Jimmie Dodd and Tommy Cole.
   Lena Horne
The 1949 drama Pinky is about a light-skinned African-American nurse falling in love with a doctor who is unaware of her true race. Lena Horne campaigned for the role (she was light enough to photograph 'white'), but the studio got cold feet and opted for white actress Jeanne Crain instead. The deciding factor was a simple one. There would be love scenes between Pinky and the doctor – and mixed race lovers on celluloid were a big 'no-no' in 1949. In short, Pinky and the doctor could have love scenes, but only if the actress playing her was not black!