Victor McLaglen
Victor McLaglen always claimed he was born in Tunbridge Wells, Kent, England in 1886, but birth records indicate he was really born in Stepney. And he was not Irish at all, despite being cast mostly as Irishmen, particularly by director John Ford. Prior to his movie career, McLaglen boxed and wrestled under the nickname 'Sharkey McLaglen', as well as under his real name. No-one knows for certain, but his lifetime boxing record is believed to have been – 11-6-1, with nine KOs. In 1909, in Vancouver, he actually fought a six-round exhibition bout with legendary champion Jack Johnson. 'He never knocked me down', said Vic, 'but he sure beat the livin' be-Jesus out of me!' Two years later, Vic boxed Jess Willard, the 'Great White Hope', who would, controversially defeat Johnson in a heavyweight title bout in 1915.
Janet Munro
Pretty, almond-eyed, British actress Janet Munro passed away at the age of 38 in 1972. She had been complaining of severe stomach pains, so her doctor booked her for a scan. She was driving home afterwards when she blacked out and crashed into the back of a parked car. Because the wearing of seatbelts was not compulsory in those days, the impact sent her straight through the windscreen. Her injuries left Janet with 130 stitches and rendered her totally blind for four days! In time, her sight recovered, but in one eye only, and she was to spend the next six months in hospital, having treatment aimed at restoring the rest of her sight. On December 6, 1972, she collapsed at her London home. She died while on route to the hospital. The cause of death was officially recorded as a heart attack caused by chronic ischaemic heart disease.
John Inman
John Inman was recognized worldwide for his portrayal of Mr. Humphries in the long-running British TV comedy Are You Being Served?' (1972-85). On December 27, 2005 in the City and London Borough of Westminster, he entered into a civil partnership with Ron Lynch, his life partner of 33 years. A new British law had come into effect the week before which gave official recognition to same-sex relationships by way of civil partnerships, despite there being no official recognition by the Church of England. Full same-sex marriages came into force in the UK on March 13, 2014, seven years after Inman's death from hepatitis A in March 2007.
Brian Blessed
No-one could ever accuse British actor Brian Blessed of being shy or lacking in confidence, not even when he was a teenager. During November 1950, he attended the Second World Peace Congress held in Sheffield. He was just 14 years old when he had an interesting encounter with none other than Pablo Picasso. The precocious young Brian challenged the world-renowned artist to 'draw something', and the obliging man promptly penned a dove of peace for him. Brian not only scorned the great man's effort, but sketched a similar bird himself and presented it to an amused Picasso. To cap the incident off, when the legendary artist offered his own drawing to the boy (which would today be worth a fortune), Brian declined it!
Dolores Moran
In 1941, Dolores Moran was a fifteen year-old car hop at a San Jose, California drive-in, a year away from being signed to a seven-year acting contract with Warner Bros studio. One evening, she brought local apricot grower Anthony Ponce a cup of coffee. The man never saw her again, never contacted her, and never spoke about her to family members. A reclusive bachelor, he died at the age of 58 in 1968, yet his will (written up in 1947) left Dolores the bulk of his $300,000 estate! Court costs and lawyers' fees reduced the amount considerably, but the document was eventually upheld. Dolores confessed that, 'unfortunately, for the life of me, I can't remember the man.' She appeared in the 1944 movie To Have and Have Not, among others.
Cleavon Little
For those who love Mel Brooks' Blazing Saddles (1974), the name Cleavon Little is most certainly known. He was the African-American actor who brilliantly portrayed Sheriff Bart in this iconic comedy. Renowned comedian Richard Pryor had co-written the script, intending to play the role himself, but studio executives were nervous over his reputation as a racy comedian and chose Little over him. It might surprise readers to learn that Cleavon was a talented Shakespearian actor. He was forced to accept comedy roles because, at that time, black actors simply were not considered for serious, important parts. Colon cancer claimed him at 53, in 1992, before he could benefit from the change in attitude towards black actors that was just beginning to happen.
Victor Sen Yung
Actor Victor Sen Yung was the San Franciscan-born son of Chinese emigres. In the thirties and forties he was regularly seen on the silver screen portraying 'No 2 son', Jimmy Chan, in twenty-five of Sidney Toler's Charlie Chan movies. These days he is almost certainly best-remembered for playing the ranch cook, Hop Sing, at the Ponderosa in 107 episodes of the popular western series Bonanza (1959-73). An accomplished chef, who specialized in Cantonese-style cooking, he wrote the 1974 Great Wok Cookbook. In 1972, he was aboard a PSA airliner bound for Los Angeles when it was hi-jacked by two Bulgarians demanding ransom and passage to Siberia. Yung and two other passengers were wounded when FBI agents stormed the plane at San Francisco Airport. Tragically, eight years later, Yung was found dead in his San Fernando bungalow, having been accidentally asphyxiated in his sleep, after turning on a faulty kitchen stove for heat. He was 65.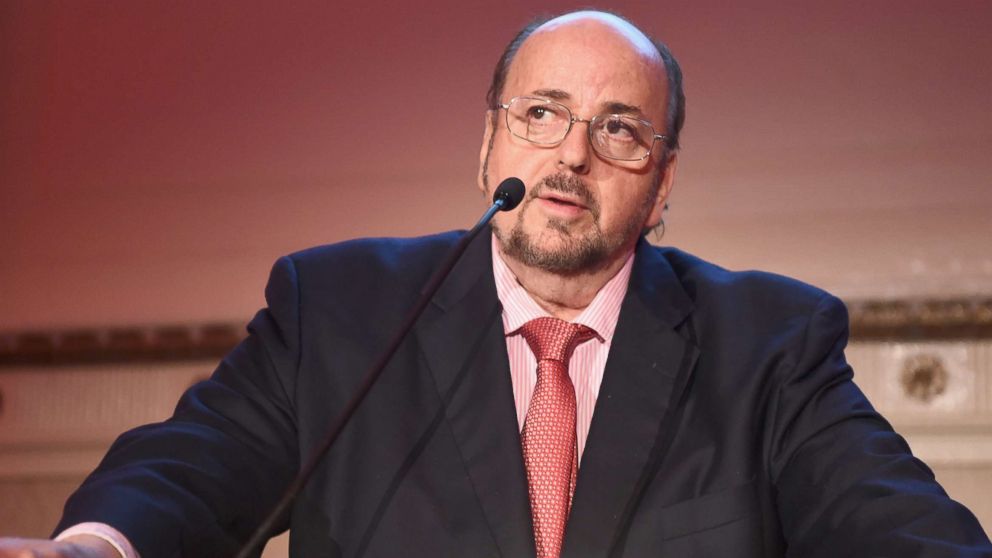 James Tobeck
Selma Blair
Rachel McAdam
Selma Blair and Rachel McAdams were two of several actresses who spoke to Vanity Fair magazine in October 2017, about sexual harassment they suffered at the hands of director James Toback. Both actresses were just starting their movie careers and said their experiences occurred during meetings with Toback to discuss possible roles in his 2001 movie Harvard Man. Blair claimed that, at one point, the director told her he could have her parents killed if she did not play ball! He then bullied her into taking her clothes off and performing certain sexual acts. When he tried the same with McAdams, she refused and walked out of his hotel room. Three hundred and ninety five actresses accused Toback of sexual harassment between 1978 and 2008, but he denied all accusations. In fact, he claimed he never met any of these women, including Blair and McAdams. A judge ruled he had nothing to answer, due to the statute of limitations having run out.