ANGELINA JOLIE:
[Discussing her reaction if she ever caught her then husband Billy Bob Thornton cheating] 'I've told Billy if I ever caught him cheating, I wouldn't kill him because I love his children and they need a dad. But I would beat him up. I know where all his sports injuries are. And I'd beat her, too!'
'I had a bad experience with Harvey Weinstein in my youth and, as a result, chose never to work with him again and warn others when they did. This behaviour towards women in any field, in any country, is unacceptable.'
'Not many people know this about me but I'm a natural blonde. My hair went from light blonde naturally to a darker kind of blonde. My mother dyed my hair dark when I was a child as I loved the look then. So I'm basically a natural blonde.'
Angelina in Iraq
[On Cambodia and her humanitarian work] 'One of the first camps I went to had 400,000 people. It was a sea of human misery. In Sierra Leone, I saw tens of thousands with their arms and legs cut off [by rebels], orphaned children. I felt completely overwhelmed. I cried constantly. I felt guilty for everything that I had. Then I realized I wasn't doing these people any favours by crying. I kept getting angry at the injustices until I couldn't think straight. I took a deep breath and focused on how I could help. I discovered that I was useful as a person. When I met suffering people, it put my life into perspective. It slammed me into a bigger picture of the world.'[Since becoming a Goodwill Ambassador in 2001, she has visited over twenty countries].
[On what she does with the money she makes each year] 'Save one-third, live on one-third and give away one-third.'
GLENDA JACKSON:
[Speaking about her two Oscar statuettes] 'My mother polishes them to within an inch of their lives until the metal shows. That sums up the Academy Awards – all glitter on the outside and base metal coming through. Nice presents for a day. But they don't make you any better. I was quite happy when I got the second Oscar. Now my Mum has a proper set of bookends.'
'An actor can do 'Hamlet' right through to 'Lear', men of every age and every step of spiritual development. Where's the equivalent for women? I don't fancy hanging around to play 'Nurse' in 'Romeo and Juliet'. Life's too short.'
'If anyone thinks I looked sexy stripped in The Music Lovers (1971) they must think Minnie Mouse is sexy.'
LIONEL STANDER:
[Commenting on his blacklisting by the HUAC in the early fifties, he had this to say about the House Un-American Activities Committee] 'I know of a group of fanatics who are desperately trying to undermine the Constitution of the United States by depriving artists of life, liberty and the pursuit of happiness without due process of law…I can tell names and cite instances and I am one of the first victims of it…This is a group of ex-Fascists and America-Firsters and anti-Semites, people who hate everybody, including Negroes, minority groups, and most likely themselves…These people are engaged in a conspiracy outside all the legal processes to undermine the very fundamental American concepts upon which our entire system of democracy exists.'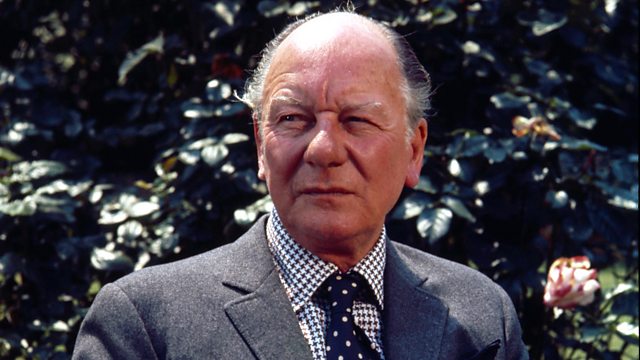 JOHN GIELGUD: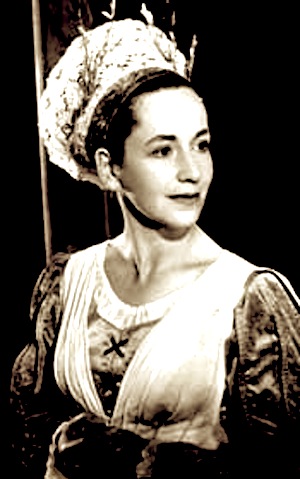 Peggy Ashcroft circa 1950
[On Peggy Ashcroft] 'I'm absolutely devoted to her. People can't behave badly when she's around. She has such integrity.'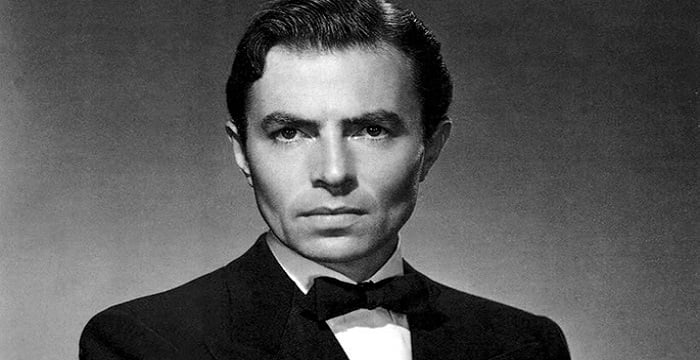 James Mason
[On James Mason] 'He was a punctilious man, beautifully mannered, quiet, generous and amusing. I never heard him say a vicious or bitter thing about anything or anyone.'
LENA HORNE:                                                                   
'I was unique in that I was a kind of a black that white people could accept. I was their daydream. I had the worst kind of acceptance because it was never for how great I was or what I contributed. It was because of the way I looked.'
[On MGM studio head Louis B. Mayer] 'He was the most clever, ruthless, smart character that you would never want to know. All those guys were…Harry Cohn [Columbia Pictures chief]…Jack L. Warner [Warner Bros. chief]…believe me, they weren't dumb. They were the czars of the industry…and they had no mercy.'
[To Attorney-General Robert F. Kennedy, on his Administration's civil rights record] 'Mr. Attorney-General, you can take all those pious statements and stuff them up your ass.'
KIM HUNTER:                                                       
[In contrast to the many nasty comments we read about Marlon Brando, here is what the actress who played Stella in A Streetcar Named Desire said of him] 'An absolutely gorgeous actor! And a beautiful human being…Also, the dearest, most thoughtful, considerate human being I've ever met. Wild sense of humor; practical joker, no end. An extraordinary human being, no question!'
CHARLES DANCE:                                                                                                                                  
[Commenting on Meryl Streep in 1987] 'Let's just say I found her a little distant. I hardly got to know her. We had dinner a couple of times, but she only spoke about work. I didn't find her easy to work with, but it's not her job to make it easy for me.' [And on Shirley MacLaine at the same time] 'She's an extraordinary woman, a little around the bend I think, but she's been doing what she does for a long time and she does it very well. Where Meryl Streep is intellectual, Shirley follows her gut. I like that better.'
[On certain scenes in the TV series Game of Thrones (2011)] 'You saw all this violence and all this 'rumpy-pumpy', and it's all doggie-style. I said to [the executive producer] 'Obviously, the missionary position didn't come into vogue for a few years yet in the Seven Kingdoms'. And they said, 'We wanted it to be kind of animalistic, Charles.' And I said, 'Well, it's certainly that.'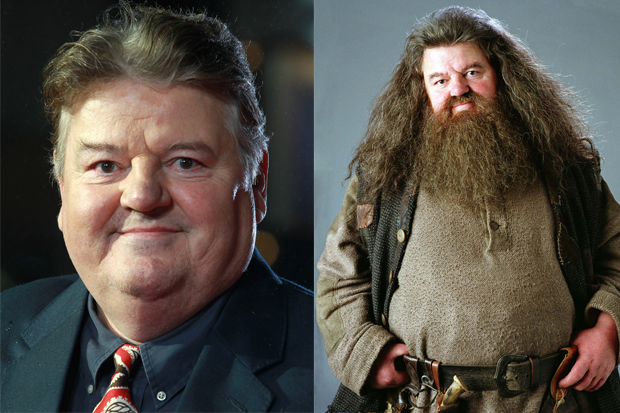 ROBBIE COLTRANE:                                                      
'I had a very bad time with acid. I did that classic thing of looking in the mirror by mistake and seeing the devil. But I took it several times, because you always think that next time you might have the wonderful time that everyone else is having.'
STEVE IRWIN:                                                                  
'Crikey, mate. You're far safer dealing with crocodiles and western diamondback rattlesnakes than the executives and the producers and all those sharks in the big MGM building.'