Angela Lansbury in Murder, She Wrote
If you ever wondered why most actors and actresses jump at the chance to star in their own television series, it is worth comparing payments in the case of English-born actress Angela Lansbury. For her first movie role in Gaslight (1944), for which she was nominated for a Supporting Actress Academy Award, she was paid $500 a week. Twenty years later, for her role in the movie Dear Heart (1964), she received $16,000. Another twenty years rolled by until she was chosen to star in the TV series Murder, She Wrote (1984-96), for which she was paid $300,000 per episode. And she graced a staggering two hundred and sixty-four of them!
Steve 'Crocodile Hunter' Irwin
Australian naturalist, 44 year-old Steve 'Crocodile Hunter' Irwin, was being filmed when he was killed by a stingray in 2006 off the coast of Queensland, Australia. The only copy of the video was given to his widow Terri who claims to have destroyed the footage without ever viewing it. His last recorded words to the cameraman were: 'Don't worry, they usually don't swim backwards.' The coroner's report revealed that the stingray barb was not actually in Steve's heart as reported. It was in the centre of his upper chest and it was the stingray's venom that killed him, rather than the actual wound. Over 360 million people tuned in on September 19, 2006, to watch his memorial service on Animal Planet.
Samuel L. Jackson
Samuel L. Jackson is an avid golfer. His standing in the movie industry is such that every contract he enters into to make a picture has a special clause in it, one that guarantees him easy access to a nearby golf course, regardless of where he happens to be on location filming. In 2005, he became the actor whose movies have grossed more money than any other actor's in history (about $3 billion), surpassing Harrison Ford's record. In 2016, Ford re-surpassed him.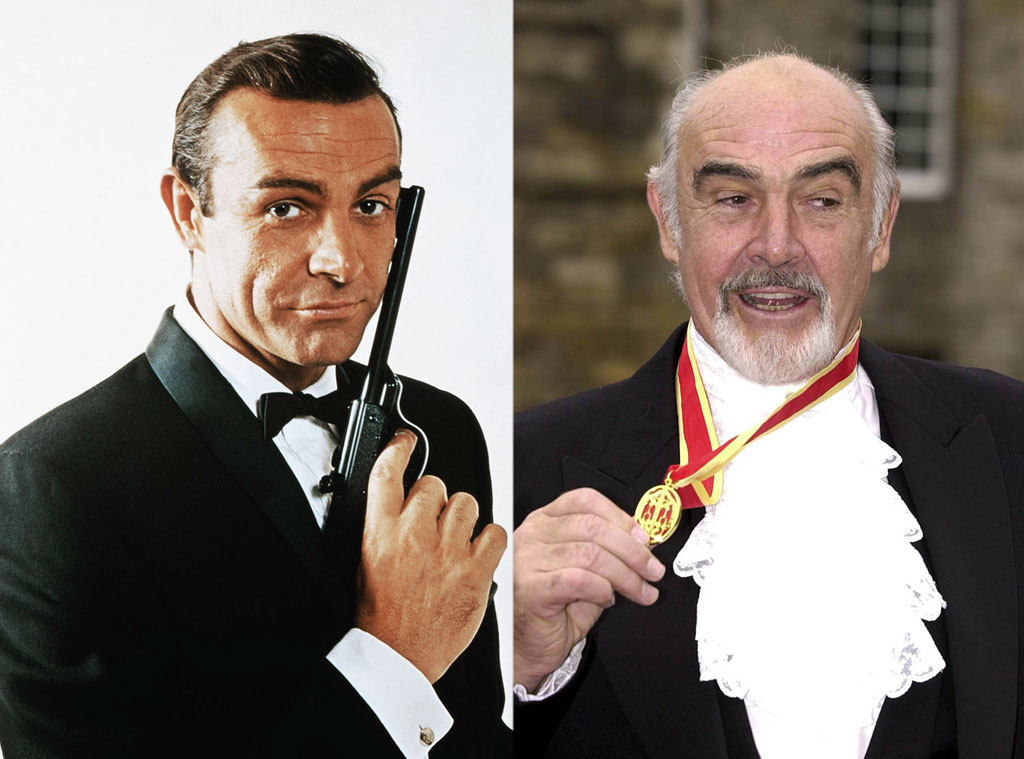 Sean Connery
No-one was less like the James Bond character than Sean Connery, according to his then wife actress Diane Cilento. In real life, Connery wore lumberjack flannel shirts with large checks and hated anything tight-fitting around his loins. He never wore jeans or ties, preferred to drink beer or single malt whiskey to anything shaken or stirred. He did not chase women during his marriage, was besotted by his baby son; liked watching soccer and eating home-cooked roasts, and never tried to hide his broad Scottish burr in public. Most of all, he hated having to wear the Bond hairpiece all day, because by evening it would become very itchy. Every three weeks or so Diane would have to shave the hair off his back whenever he was required to do a love scene. She would accomplish the task in the bath and he positively loathed having to have it done time and time again.
Derek Jacobi in I, Claudius (1976)
Having had the pleasure of watching the 1976 series I, Claudius in its entirety three times and revelling each time in the performance of Derek Jacobi in the title role, I was surprised to read quite recently that three of the actors initially considered for the role were, believe it or not, Charlton Heston, Peter Sellers and Ronnie Barker! Heston dropped out of contention because the shoot (in Britain) was to take six months and he resided permanently in the US. Sellers and Barker were no match for Jacobi who portrayed Claudius between the ages of 18 and 63 in the series and did so quite brilliantly.
Amy Irving & Steven Spielberg
Amy Irving began a relationship with singer Willie Nelson on the set of Honeysuckle Rose (1980), conveniently ignoring the fact that he was a married man at the time. She would later leave him for director Steven Spielberg. Spielberg intended for her to play Marion Ravenwood in his 1981 hit film Raiders of the Lost Ark but, when the couple split up, he handed the role to Karen Allen. By 1985, they had re-united and decided to legalize their relationship. Their marriage lasted until 1989 and produced one child prior to their divorce. Because of their pre-nuptial agreement, Amy walked away with a cool $100 million.
Jeffrey Hunter
The early death of screen star Jeffrey Hunter was the end result of a string of connected and fateful incidents. While in Spain filming Mafia Mob (1969), he was injured in an on-set explosion that left him with facial lacerations and powder burns. Later, an old friend, a former British commando, accidentally delivered a karate chop to his chin that Jeffrey, who knew judo, failed to defend in time and banged the back of his head against a door. Shortly afterwards, he was on a plane with his wife, heading for the USA, when his right arm suddenly became semi-paralysed and he lost the power of speech. Clearly, he had suffered a stroke. Once the plane landed he was rushed to a Los Angeles hospital for examination. He seemed to recover and was released after a couple of weeks. Tragically, he suffered another cerebral haemorrhage while walking up a short flight of steps in his living room. He collapsed, again injuring his head in the fall and became unconscious. It is not sure how long the actor lay there before being discovered. He died without regaining consciousness the following day after unsuccessful surgery to repair the skull fracture. He was just 42.
Diane Cilento
Australian-born actress Diane Cilento wrote about the strange world of auditioning for a Broadway production. The hopefuls would arrive at the theatre, usually with only minimal knowledge of what the show or play was about, and proceed to conjecture about the sort of girl they were looking for. Then they would be called onto the stage in groups of three or four, to be scrutinized by some shadowy figures sitting in the darkened seats of the auditorium. A voice would eventually ring out: 'Girl number two from the right, you can stay. All the others are excused.' Those who had been dismissed would then rush to a convenient corner backstage, re-arrange their hair, change their blouses and make-up, perhaps pull a wig from their satchels, and wait to be called to the stage again – and again – if need be. Diane said she had personally seen girls 'dismissed' twice and still get the part in the end! It was often about creating the desired instant impression.