CRAWFORD, Broderick:                                                              
Crawford was just two days shy of his 30th birthday when Japan attacked Pearl Harbor on December 7, 1941. After enlisting in the United States Army Air Corps, he was assigned to the Armed Forces Network and became one of two announcers for the Glenn Miller American Band on Glenn's weekly program called 'I Sustain the Wings', prior to the band being shipped to England. Crawford himself was sent to England in 1944 as a sergeant. Although he won an Academy Award for All the King's Men (1949) and was good in Born Yesterday (1950), 'Baby Boomers' like myself chiefly remember him for the four seasons of Highway Patrol on TV in the fifties and his trademark staccato-style delivery of his lines. A series of strokes ended his life at 74 in 1986.
CRAWFORD, Joan:                                                                                               
Joan agreed to appear in the movie Hollywood Canteen, although her arch rival Bette Davis reckoned she only did so after learning that the film would be billed alphabetically 'and Crawford comes before Davis'. Needless to say, the rivalry between the two stars continued unabated. Joan was mobbed by extras and onlookers upon the completion of her scene. 'I'll bet you five bucks she paid them to rush her', Bette whispered to the producer. Even so, she managed to get Joan to appear at the Canteen once a week, regularly. On her first night there, Joan was mobbed by fans wanting autographs, but Bette quickly put a stop to that. 'We need you desperately in the kitchen', she told Joan. 'There are dishes to be washed.'
Joan dancing with Dane Clark in Hollywood Canteen (1944)
Joan consented to take over Carole Lombard's role in They All Kissed the Bride (1942), after Carole lost her life in an air crash while returning from a war bond tour. To her great credit, she did so on the understanding that her entire salary would be donated to the Red Cross, members of which were responsible for finding and retrieving Ms. Lombard's body. When Joan's agent insisted on taking his usual 10% cut she fired him on the spot. In her later years, her habit of consuming a quart of vodka daily took its toll on her health. In 1977, she died from a heart attack at the age of 72. Close friends claimed she may have ended her own life, but there is no proof of that.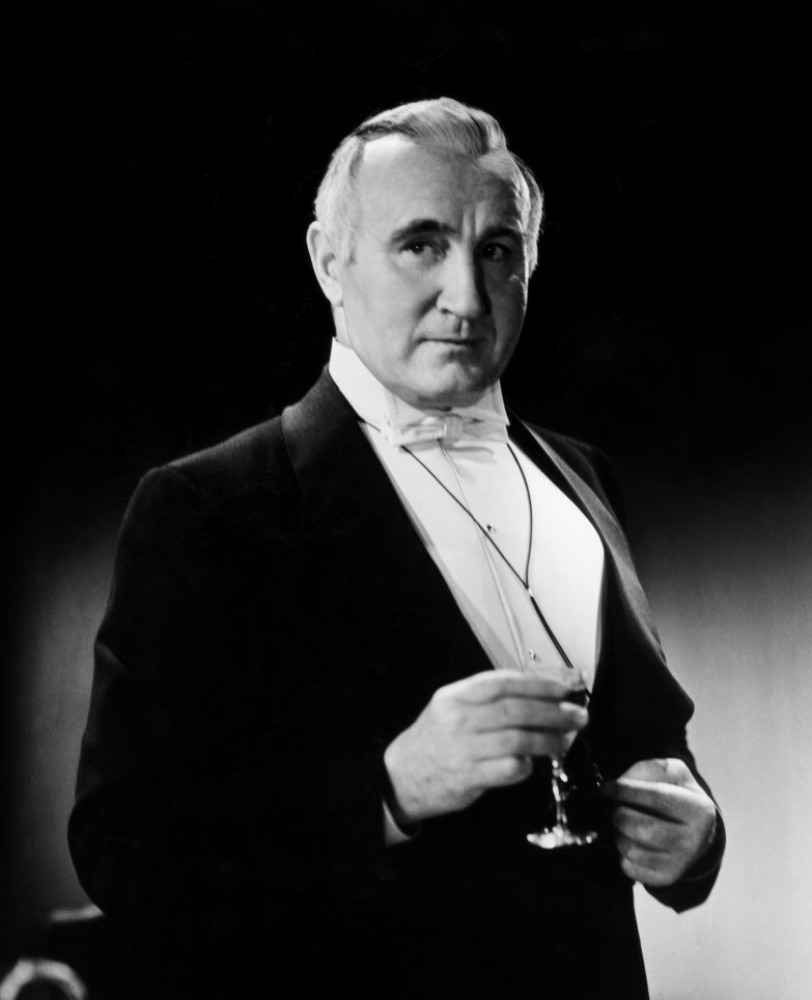 CRISP, Donald:                                                       
Londoner Donald Crisp was 57 years old when WW2 broke out with Germany in September 1939. He made numerous dubious claims regarding his younger days, among them that he was a trooper in the 10th Hussars during the Boer War (1899-1902). He claimed to have been born in Scotland, even maintaining a false Scottish accent for much of his life. Crisp also boasted of attending both Eton and Oxford at various times. None of these claims appear to have been true. However, it is true that he returned to England from Los Angeles to serve in Army Intelligence during the First World War. It is also a fact that he served with the United States Army Reserves in WW2, rising to the rank of colonel. He quit acting when in his eighties and a series of strokes took his life in his 92nd year.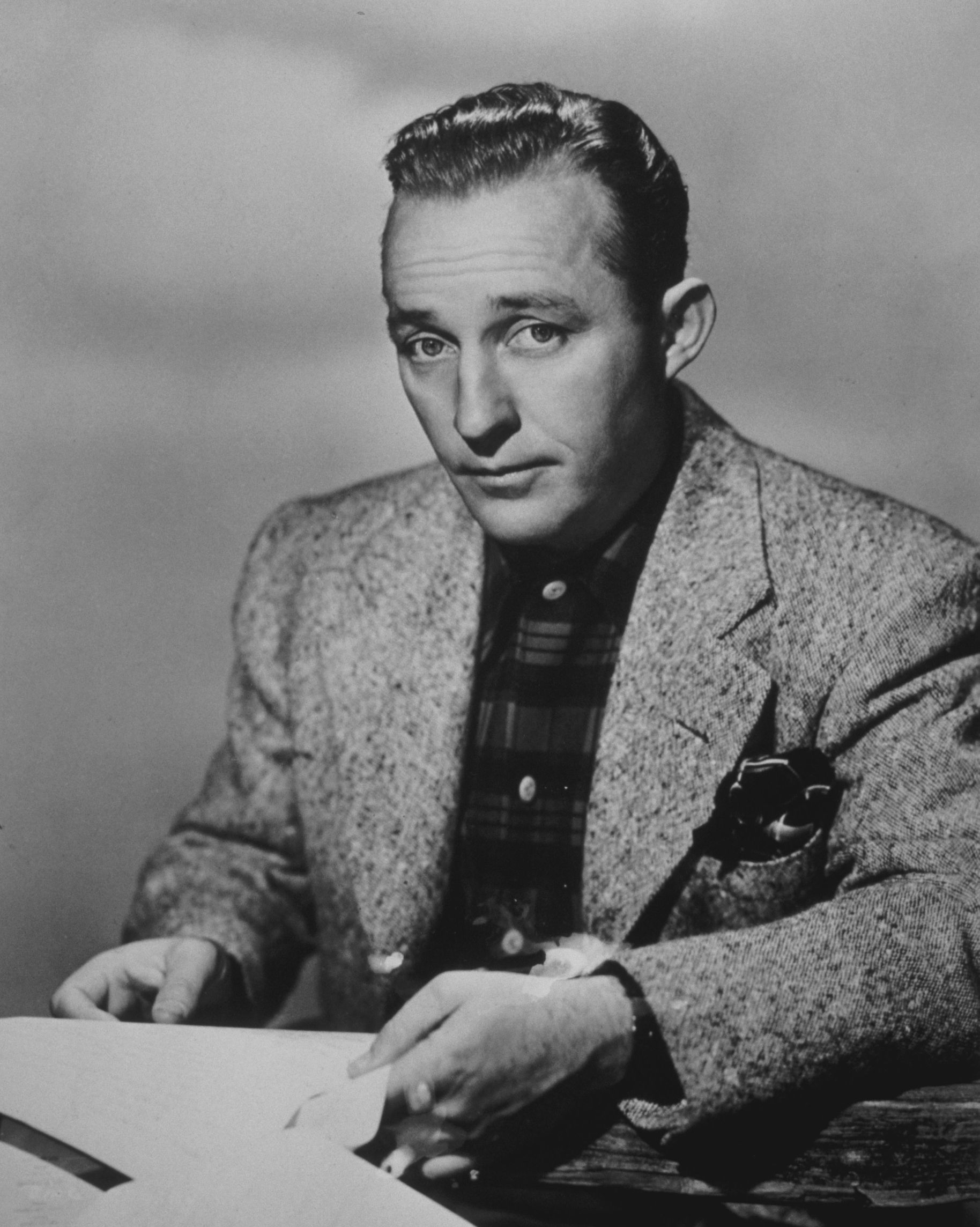 CROSBY, Bing:   
Crosby in Europe WW2                                                   
Crosby went abroad in 1940 and performed in London when the threat of buzz bombs and doodlebugs was ever present. Two months after D-Day he did a number of shows in France and Germany as he tried to keep pace with General Patton's advancing armored group. Two years earlier, Bing and Fred Astaire had starred in Holiday Inn, a popular film that featured the Irving Berlin tune 'White Christmas'. 'I sang it many times in Europe', said Crosby, 'in the field for the soldiers. They'd holler for it; they'd demand it and I'd sing it and they'd all cry.' In 1977, the 74 year-old crooner suffered a fatal heart attack shortly after completing 18 holes of golf at the Moraleja Golf Club in Madrid, Spain.
CUMMINGS, Robert:                                            
Thirty-one year old Cummings joined the fledgling Civil Air Patrol, an organization of citizens and pilots intent on supporting the US war effort, straight after Pearl Harbor in December '41. In February of '42, he helped establish Squadron 918-4, located in Glendale, California, becoming its first CO. One of the group's first missions, two weeks later, was to search for the Japanese submarine that had attacked the oil refinery at Goleta, California. There were other search and rescue missions, courier missions, and border and forestry patrols around the Western United States until, in November 1942, Cummings joined the USAAF to serve as a flight instructor. After the war, he achieved the rank of captain in the United States Air Force Reserve. Bob often played aircraft pilots in post-war movies. He died from kidney failure in his 80th year.
CURTIS, Tony:  
Tony in the US Navy in WW2                                                                                                   
Curtis was seventeen when he enlisted in the US Navy in 1942. Later, he would be assigned to a submarine tender, the USS Proteus, until the end of the war. Comedian Larry Storch (Corporal Randolph Agarn of F Troop fame in the sixties), was a shipmate and the two future stars became lifelong friends. They witnessed the Japanese surrender in Tokyo Bay on September 2, 1945, from a vantage point just 300 yards away. Tony would be medically discharged after being injured whilst loading a torpedo. By all accounts the Proteus does not appear to have seen any action. Tony's honorable discharge in 1945 saw him make use of the G I Bill which enabled him to take free acting lessons. He succumbed to a heart attack in 2010 at the age of 85.
DANTINE, Helmut:                                                
Born in Vienna in 1917, Dantine's first job was with the Austrian consul in London, before being called home to help organize the Austrian Resistance to the Nazi takeover of his homeland. He was too late, however, was arrested, and placed in a concentration camp. Three months elapsed until his uncle, a vice-president of Consolidated Aircraft, wrangled his release and he was packed off to America. He landed a screen test with Warner Bros and got a small part in a movie titled International Squadron (1941), but his big break came with his casting as the downed Nazi flyer in the war's most effective propaganda feature, Mrs. Miniver (1942).
Dantine in Mrs. Miniver (1942)
MGM head LB Mayer did not want Helmut's character depicted as 'the bad guy', so he ordered director William Wyler to 'soften' his image. 'We're not at war with anybody', Mayer told Wyler. 'This picture just shows people having a hard time and it's very sympathetic to them, but it's not directed toward Germany.' Then he added, 'We have theatres all over the world, including a couple in Berlin. We don't make 'hate' pictures. We don't hate anybody.' For a Jewish man to take such a position regarding the Nazi doctrine of genocide and persecution of his people it was a damning indictment indeed. After Pearl Harbor, however, he changed his tune, telling Wyler to have Helmut portray the German as a 'typical Nazi son-of-a-bitch'. By then American movies were not being screened in Nazi Germany anyway. Mrs. Miniver was seen by 1.5 million people in its first 10 weeks' of screening at Radio City Music Hall in New York. It also won 7 Oscars. A massive heart attack killed Dantine at the relatively young age of 63 in 1982.