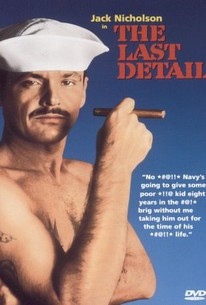 In 1973, Jack Nicholson turned down the role of Johnny Hooker in The Sting, preferring instead to play 'Bad Ass' Buddusky in the far less commercial film The Last Detail. He said he did not wish to appear in a completely commercial picture just then. Four years later, he knocked back the lead in Close Encounters of the 3rd Kind, but for a different reason. He knew the movie would be a major hit but he felt that the special effects would overwhelm any actor in it. And he was right. In 2004, classmates attending the 50th high school reunion at Manasquan High School in Manasquan, New Jersey, were both surprised and delighted when Jack put in an unexpected appearance! Incidentally, as of 2009 it was estimated that he was worth around $240 million, $100 million of that being the value of his art collection that includes works by Matisse, Picasso and Warhol.
Rod Taylor
In 1954, Australian Rod Taylor was the recipient of the Rola Show Australian Radio Actor of the Year Award, which included a ticket to London via Los Angeles. Upon arriving in L.A. he chose not to continue on to London. Before long he had landed roles in the TV show Studio 57 and movies Hell on Frisco Bay (1955) and Giant (1956). He also guest-starred in the first hour-long TV western series Cheyenne, and was even considered for one of the leads in a new series titled Maverick, before losing out to James Garner and Jack Kelly. Then he unsuccessfully screen-tested for the Rocky Graziano lead role in MGM's Somebody Up There Likes Me after the studio's original choice, James Dean, had died in a car crash. Rod was beaten to the role by another newcomer, Paul Newman. His test, however, impressed the studio enough to see him signed to an MGM contract. Parts in Raintree County (1957) and Separate Tables (1958) led to the lead in The Time Machine (1960), and he was on his way.
Claudine Longet
French-American singer/actor/dancer Claudine Longet, formerly married to singer Andy Williams from 1961 to 1975, was tried and convicted of the 'negligent homicide' of her boyfriend, Olympic skier Spider Sabich. Ex-husband Andy paid her legal fees and even transported her to and from the Pitkin County Courthouse in which she was tried in January 1977. A jury found her guilty of her lover's shooting death, yet the judge showed astonishing lenience by sentencing her to a small fine and just thirty days in jail! She was even allowed to choose which days behind bars best suited her! An outraged public would later learn that she then vacationed with her married defence attorney. She married him soon after his divorce came through. The appalled Sabich family initiated civil proceedings against her, the case eventually being resolved out of court, on the proviso that she never discuss or write about the killing or the settlement!
Claudine Longet & Spider Sabich
Note: On June 7, 1977, a few months after her trial, serial killer Ted Bundy was transported to that same Pitkin County Courthouse in Aspen, Colorado for a preliminary hearing. Because he had elected to serve as his own attorney, the judge excused him from wearing handcuffs or leg shackles, thus providing him with the opportunity to escape custody. During a recess, he asked if he could attend the courthouse's law library to research his case. Permission was granted, he waited until he was shielded from his guards by a bookcase before leaping from a second storey window and escaping. He was on the run for six days before being recaptured.
Peter Finch
Peter Finch's first on-screen performance was in an Australian film directed by Claude Fleming titled The Magic Shoes (1935). The picture also starred Helen Hughes, the daughter of an Australian Prime Minister named Morris Hughes. Unfortunately, a distributor for the picture could not be found and the completed feature eventually faded into obscurity. Today, it is officially classified as lost, by the National Film and Sound Archive of Australia. In 2006, a roll of nitrate film containing 33 production stills from the movie was discovered. It included shots of Miss Hughes which, up to that time, had been extremely hard to find. As it stands, these photographs might prove to be the only physical record that the film ever existed. The NFASA, still hopeful of a copy turning up one day, cites The Magic Shoes as one of its most-wanted lost treasures.
Peter Finch, Claude Fleming & Helen Hughes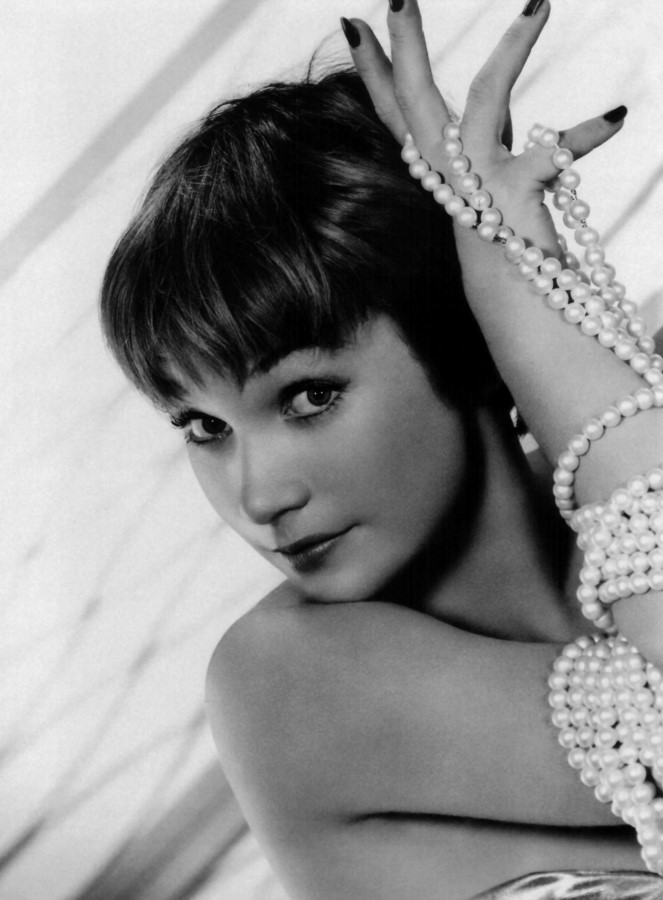 Shirley MacLaine
Warren Beatty's older sister Shirley MacLaine, was named after Shirley Temple when she arrived in this world in 1934, via Richmond, Virginia. The family moved to Arlington and little Shirley was enrolled in the Washington School of Ballet at the age of three. As a young girl she was chosen to play the fairy godmother in Cinderella on stage, but broke her ankle while warming up backstage. She bravely tightened the ribbons on her toe shoes, danced the entire part and then called for an ambulance once the curtain came down. Ultimately, she would grow too tall for ballet anyway and move on to other forms of dancing, acting and musical theatre.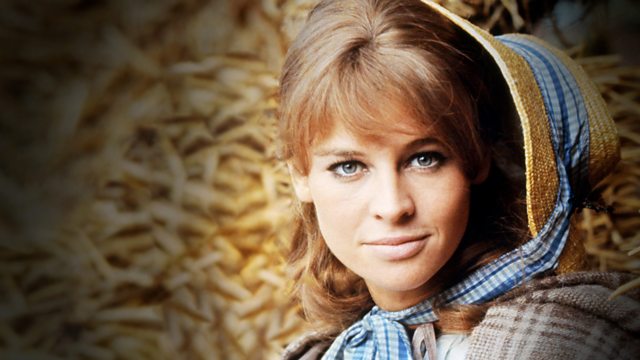 Julie Christie in Far From the Madding Crowd (1967)
There is a curious scene in 1967's Far From the Madding Crowd in which Julie Christie's sheep are struck down by an ailment that I feel sure most non-rural folk would find puzzling. I certainly did. The sheep were suffering from something called 'pasture bloat'. Evidently, they had managed to get into a field of immature pasturage and devoured it. Consequently, the excess gas swelled their bellies, crushed their lungs, and made breathing extremely difficult. In the movie, Alan Bates' character uses a 'trocar' to puncture their stomachs and release the gas, thereby saving their lives. Apparently, the procedure is a whole lot bloodier and messier than depicted in the movie. Even so, I imagine the entire scene, even given its sanitised depiction, must have seemed quite bizarre and difficult to believe to most urbanites in the audience.
Sharon Stone & Russell Crowe in The Quick & the Dead (1995)
A sex scene between Ellen (Sharon Stone) and Cort (Russell Crowe) in the 1995 western The Quick & the Dead was filmed by director Sam Raimi, but he and Stone decided against including it in the American release because it was not a necessary part of the story. Evidently, it was considered necessary to the story in the international release because it is included intact in those prints. Sharon stated later that Russell was her favourite on-screen kisser. She was less enthusiastic about Leonardo DiCaprio's efforts, however. 'It was about as sexy as kissing my arm', she said.