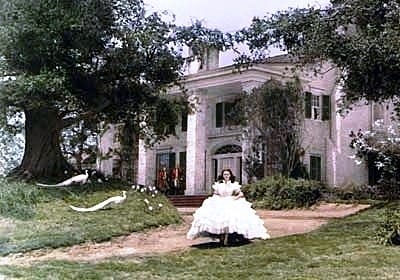 Scarlett O'Hara and Tara in Gone with the Wind (1939)
In 1935, David O. Selznick purchased the old Thomas Ince Studio near MGM for his own independent productions, one of which was 1939's Gone with the Wind. When he needed to film the burning of Atlanta for GWTW, he set fire to all the old sets from King Kong, The Last of the Mohicans and Little Lord Fauntleroy. Not only did this give him the 'Burning of Atlanta' scene, it also created the space needed to build Scarlett O'Hara's family mansion, Tara, out of plywood and papier mache. The Tara set has since been dismantled and is now for sale in 3×1 inch rectangles.
The four Warner Brothers, Sam, Albert, Harry and Jack (the youngest) were the sons of Russian Jewish immigrants named Wonskolaser. Harry was the humanitarian, the conscience and spokesman of the group. Jack ran the day to day operation at the studio and the two brothers grew to hate one another. By 1956 Harry's health was failing and Jack was relentlessly pestered him and Albert (Sam had died back in 1927) to sell the studio. They reluctantly caved in and the whole lot was sold to the Semenenko-Allen Group in 1956. The very next day, the group sold it back to Jack in a pre-arranged deal, without Harry or Albert's involvement! It was a betrayal of mammoth proportions. Harry died in 1958 and Albert never spoke to Jack again. He passed away in 1967; Jack lived on until 1978.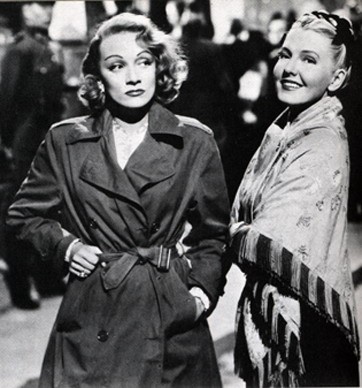 Dietrich (L) & Arthur in A Foreign Affair (1948)
Billy Wilder directed Jean Arthur and Marlene Dietrich in A Foreign Affair (1948) and encountered contrasting difficulties with both women. 'I have one dame who's afraid to look at herself in a mirror', he sighed (referring to Ms Arthur whose lack of self-confidence was anything but a secret), 'and another who won't stop looking.' Marlene certainly held no such reservations about her own looks. Both actresses were in their late forties and concerned about how they might appear on the screen. Jean only made one more film (Shane in 1953), then retired from the movies to do a little television work. Marlene made another dozen before calling it a day in 1978.
Hollywood – Marlene Dietrich meets Madame Chiang Kai-shek
All Hollywood was talking about the time Madame Chiang Kai-shek was invited to speak at a luncheon at the Warner Brothers commissary. The distinguished guest rose and spoke eloquently about the troubles of Nationalist China and its struggle to establish its identity as a separate entity to Communist China. At one point in her address she paused and, in the silence, Jack Warner's voice rang out as he spoke to the guest seated next to him: 'Jesus! That reminds me, I've got to send my laundry out.' Madame Chiang probably did not notice the unintentional slight, but a lot of the assembled guests turned purple in their endeavours to stifle their mirth.
Alan Hale Sr.
S. Z. 'Cuddles' Sakall
Two of old Hollywood's greatest scene-stealers were Alan Hale Sr. and S.Z. 'Cuddles' Sakall. Oddly enough, these two jovial character actors despised one another and refused to ever work together. Both were full of all the tricks that were made legendary by the best of scene-stealers. And they were indeed the best. Hale would twiddle a ring on his finger, adjust his belt in an eye-catching way, even turn his back and stifle a yawn, all while the camera's attention was supposed to be on someone else. He was a past master at it. Sakall could mess up the English language at will, easily drawing focus as he did so. Most actors hated him for it because his method deliberately caused them to miss their cues. Movie fans loved both men. Most of their contemporaries did not.
During World War Two, and working in conjunction with composer George Antheil, Hedy Lamarr invented a frequency-hopping system for remotely controlling torpedoes. The invention was examined superficially and then filed away. In 1959 it was developed for controlling drones that would be later used in the Vietnam War. By 1960, frequency-hopping radio had become a Navy standard, but Hedy's unawareness of time limits for filing claims resulted in the expiration of the patent and, neither she nor Antheil, was ever compensated for their invention. Today it is used for WiFi, Bluetooth, cellular phones and some top secret military defence satellites and is worth in the vicinity of $30 billion. Hedy's final years saw her living off her SAG and social security cheques (about $300 a month). In 1991 she was arrested for shoplifting and given a year's probation. She passed away in 2000 at the age of 85, one of the great screen beauties of all time.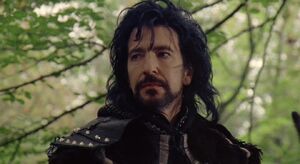 Alan Rickman as the Sheriff of Nottingham in Robin Hood: Prince of Thieves (1991)
Robin Hood: Prince of Thieves (1991) was the second highest grossing film of 1991 (behind Terminator 2: Judgment Day), much of its success due to the terrific performance by Alan Rickman as the Sheriff of Nottingham. He was given carte blanche to improvise at will and he certainly took advantage of the opportunity. 'That's it then. Cancel the kitchen scraps for lepers and orphans, no more merciful beheadings, and call off Christmas', was an ad-lib. So was, 'You. 10:30, tonight. You 10:45…and bring a friend', was another. The director then seemed to lose the plot when he permitted Christian Slater as Will Scarlett to exclaim, 'Fuck me, he cleared it!' when he launched Robin and Azeem over a wall. The line seemed woefully out of place in this film, but maybe I am just old-fashioned.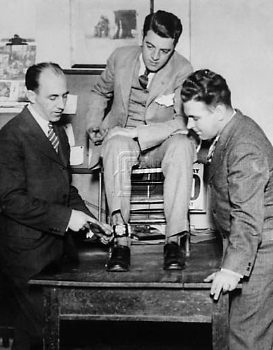 The secret camera worn by Tom Howard
The idea for Jack Lemmon's character (Hildy Johnson) to strap a camera to his ankle in 1974's The Front Page, and then to use it to surreptitiously snap a shot of killer Earl Williams' execution, was not an original idea. On 28 January 1928, 18 months prior to The Front Page opening on Broadway, Chicago Tribune reporter Tom Howard did just that at the execution of Ruth Brown Snyder. At the precise moment the juice was pumped into the electric chair, he activated an ankle camera and photographed the woman being put to death. The shot made front pages around the world and became notorious as an example of the lengths to which some reporters would go to get an exclusive. The camera he used is now part of the Smithsonian's National Museum of American History.