Sister Therese & Biscuit
As far as pointless movies go, the 1957 feature Sea Wife just about takes the cake. Joan Collins, at the peak of her considerable beauty, plays a Catholic nun named Sister Therese. Anyway, Richard Burton's character (Biscuit) has the hots for her from the moment they share a rubber life raft after being torpedoed by a Japanese sub. And therein lies the rub. She rejects his advances from the beginning and does so for the duration of the picture without ever telling him she is a nun. Why would she do that? A quick, 'Back off Biscuit, you randy sod. I'm a nun', would probably have cooled his ardour and ended his salivating on the spot. No wonder Roberto Rossellini took one look at the script and hand-balled the director's job to Bob McNaught. 'Nobody looks at the face of a nun', says Sister Therese at the end. Of course, if the nun looks like Joan Collins…

Dorothy Dandridge & Harry Belafonte in Carmen Jones                     Dorothy & Otto Preminger
Dorothy Dandridge impressed director Otto Preminger enough to land the lead role in Carmen Jones (1954), but then she got cold feet and asked to be released from the part. Preminger visited her at her home, convinced her to retain the part and started a long and passionate affair with her that lasted four years and culminated with Dorothy falling pregnant to him. The baby was aborted on studio orders, primarily because Preminger was a married man. He had no intention of leaving his wife for Dorothy anyway. Both Miss Dandridge and her co-star, calypso singer Harry Belafonte, were unable to sing the operatic score in Carmen Jones so they were dubbed by others.
                    Dustin Hoffman & Nicole Kidman in Billy Bathgate                                                                                Disney makes history
In 1991, Disney's Touchstone Pictures made a costly drama called Billy Bathgate, which was based on the life of thirties gangster 'Dutch' Schultz and starred Dustin Hoffman. The fact that Schultz was just 34 when he was gunned down and Hoffman was 54 when he agreed to play him was conveniently ignored. The movie was not a success but it does have one claim to fame. Nicole Kidman's full frontal gave a Disney film its first glimpse of pubic hair! No stranger to shedding her clothes, she had already appeared topless in a few movies and there would be more.
 Diane Lane
The Outsiders (1983) is an interesting film, in that it brought together a whole bevy of future stars; youngsters such as Tom Cruise, Matt Dillon, Rob Lowe, Ralph Macchio, Emilio Estevez, Leif Garrett, C. Thomas Howell, Diane Lane and Patrick Swayze. The unknown Nicolas Cage did some method acting in preparation for his audition, locking himself in a room for two weeks, drinking beer and staring at a picture of Charles Bronson in the hope that the physical and mental attitude of playing a thug would rub off on him! It didn't and he was not cast in the film.
                                                                                                      Phylicia Rashad                                       Victor Willis                                             
The incredibly bad 1980 musical Can't Stop the Music was intended to launch the Village People as a major movie attraction. Instead, all it did was inspire the creation of the Razzie Awards. Needless to say, the film won the very first of these and deservedly so. The original lead singer of the group, Victor Willis, wrote their hits and was the only straight member of the Village People. He wanted to have a girlfriend in the picture, but that did not fit in with the gay concept for the group, so he left before filming began in 1979. At the time he was married to Phylicia Rashad, the actress who portrayed Clair Huxtable on TV's The Cosby Show.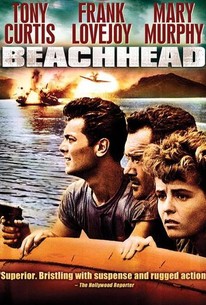 Beachhead was filmed in a remote Hawaiian location in 1954 and starred Tony Curtis and Frank Lovejoy with Mary Murphy (of The Wild Ones fame) providing the love interest. The producers went to the US Marine Corps for technical assistance in making the picture and were refused. Why? There were four Marines portrayed in the story and two of them get killed in action. The Marine Corps, out to present a new less danger-seeking image for its recruitment program, would not give any assistance to a movie that showed the Corps sustaining fifty percent casualties!
Satisfaction (1988) was Julia Roberts' first theatrically-released movie. She met up and coming star Liam Neeson on the set and they were quickly head over heels about one another. She later moved into his beach home where they were a seemingly happy couple for over a year. But then she made Steel Magnolias in 1989 with Dylan McDermott and promptly called Liam and told him they were through. He was briefly devastated as she went off and became engaged to McDermott. That did not last either.
                            Samuel L. Jackson in Jungle Fever
The Cannes Film Festival committee reintroduced the Best Supporting Actor award specifically to honour Samuel L Jackson's performance in Jungle Fever (1991). He won, of course, and also picked up the New York Film Critics Circle Award for the same category, yet when the Academy Award nominations list was released – he was not on it! Significantly, Harvey Keitel and Ben Kingsley were both nominated for their run-of-the-mill brief appearances in Bugsy. Jack Palance would win for City Slickers.
During the 1986 movie Stand by Me, the four child stars 'narrowly' outrun a locomotive while they are crossing a trestle bridge. The crew used a 600mm long-focus lens for the scene. When shot at the telephoto end, it compressed the image so much that it made it appear that the train was right behind them. The Lake Britton railway bridge in Shasta County, California, still exists today, although the line has been abandoned and the track removed.
                                                                                                                          PM Margaret Thatcher & Airey Neave
According to the epilogue at the end of The Colditz Story (1955), there were 320 escape attempts from this German prison during World War Two, resulting in 56 'home runs'. The very first British POW to make it home was Lt. Colonel Airey Neave in January 1942. In 1979 he was killed by the Irish National Liberation Army when they placed a bomb in his car. 'The nauseous Margaret Thatcher snivelled on television that he was an 'incalculable loss', the INLA statement read, 'and so he was – to the British ruling class.'