Gal Gadot as Wonder Woman  –  WOW!
I have little interest in Super Hero films and Wonder Woman (2017) is no exception – except for one thing. The actress chosen to play the title role is a magnificent looking woman and a highly competent thespian. Gal Gadot is a former Miss Israel (2004) and she is a stunner, facially a cross between Angelina Jolie and Natalie Portman, in my opinion. She is 1.78m tall, a former soldier in the Israeli Defence Force, and the perfect choice to play Wonder Woman. The picture grossed around $600 million at the box-office, so it was staggering to read that Miss Gadot was only paid a paltry $300,000 for her work. One imagines that she must also have been offered a percentage of the gross, but I cannot find any verification for that.
Mario Lanza was signed to play the lead in The Student Prince (1954), but he and director Curtis Bernhardt quickly clashed and the singer stormed off the set and refused to return until Bernhardt was replaced as director. The studio took out an injunction against Lanza and he was unable to perform anywhere for the 15 months still remaining on his contract. The embargo was lifted only after he agreed to allow another actor to lip-synch his songs. Edmund Purdom took the role under the direction of Richard Thorpe who had replaced Bernhardt. Ironically, Thorpe and Lanza had worked together harmoniously on The Great Caruso in 1951.
Ragtime (1981) was 81 year-old James Cagney's final screen appearance. He never flew anywhere, so he and his wife took an ocean liner to England where his scenes were all shot. He was wheelchair-bound by then, so any shots of him standing were completed by a stand-in and filmed from behind. Jimmy's memory was also failing so cue cards were used for all his lines. He refused to utter the word 'nigger', so the less offensive 'buck' was substituted at his request. There was a long-running actors' strike at the time but, in deference to his delicate health, it was decided to exempt Ragtime. No other picture was afforded an exemption. Jimmy passed away in 1986.
 Alan & wife Sue Carol (1943)                                                 
Alan Ladd was paid $200,000 for the quite woeful The Black Knight (1954), a film he did in Spain and England in order to qualify for a tax exemption in the USA. He only worked on it for eleven days in total, leaving all middle-distance and long shots to his double. Actors in scenes with the very short Ladd had to spread their stance and bend their knees in order to appear shorter than him. His agent (his wife Sue Carol) flatly refused to allow Ladd's character to steal a horse in one scene. 'Alan Ladd does not steal a horse, period. I'm telling you', she said. 'He steals a horse and we lose the Boy Scouts Association and the Daughters of the American Revolution, to say nothing of his fan club. You keep the stolen horse in and you start looking for another star', she threatened, 'because we're gonna be on the next plane home.' Reluctantly, the director altered the script accordingly. 'Is that the horse I ordered?' the black knight asks a sentry. The man nods and Ladd mounts the animal and rides across the drawbridge!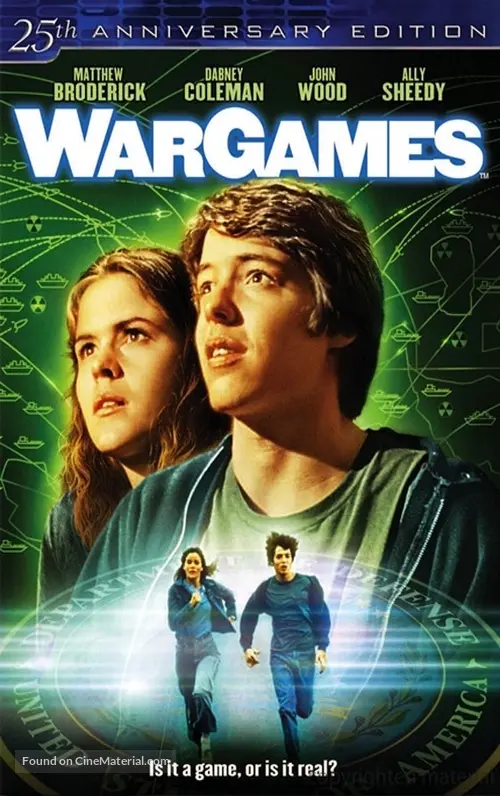 President Ronald Reagan watched a screening of War Games (1983) at Camp David on June 4, 1983, and the next week he asked analysts at the National Security Agency (NSA) if it was possible that America's cyber-security could be 'hacked'. He was advised that it most certainly could be because, as a matter of fact, the USA had been 'hacking' into China's and the USSR's telecommunications and computer systems for years. The response led directly to Reagan pushing through the first federal laws outlawing 'hacking'; all the result of him watching a movie in his spare time.
The 1961 Disney comedy The Absent Minded Professor was so successful that a sequel, Son of Flubber, was cranked out two years later. Both pictures starred Fred MacMurray as Professor Brainard who invents a substance called 'Flubber', a kind of flying rubber. Disney and a toy company called Hasbro Toys decided to market the substance as a children's plaything, but the decision backfired big- time. Flubber caused full body rashes and sore throats in a lot of children. Several lawsuits from angry parents ensued and the product was hastily recalled. It even proved difficult to dispose of without harming the environment. In the end the world's entire supply of Flubber was used as landfill and buried deep under a car park.
The 1963 feature The V.I.P.s was based on a true story. It was a thinly disguised account of screenwriter Terence Rattigan's real-life friend Vivien Leigh and her attempt to leave her husband Laurence Olivier for Australian actor Peter Finch. Leigh and Finch made it to London's Heathrow Airport, but the place was fogged in. Olivier then turned up and convinced his wife to return home with him. Sophia Loren was supposed to play opposite Richard Burton, but his wife Elizabeth Taylor soon vetoed that idea. Well aware of his attraction to the Italian actress, she had Burton convince director Anthony Asquith to give Sophia's role to Liz instead.
Fans tend to forget just how big Burt Reynolds was at the height of his popularity. In 1981 he became the highest paid star in history to that time when he received $5 million for just 4 weeks' work on The Cannonball Run. 'I did that film for all the wrong reasons', he said. 'I felt it was immoral to turn down that kind of money. I suppose I sold out.' World class skier Heidi von Beltz was critically injured when her fiancée, stunt-coordinator, asked her to participate in a stunt. The vehicle crashed head-on with another and she suffered a broken neck that left her quadriplegic. Most of her settlement went on attorneys and medical bills.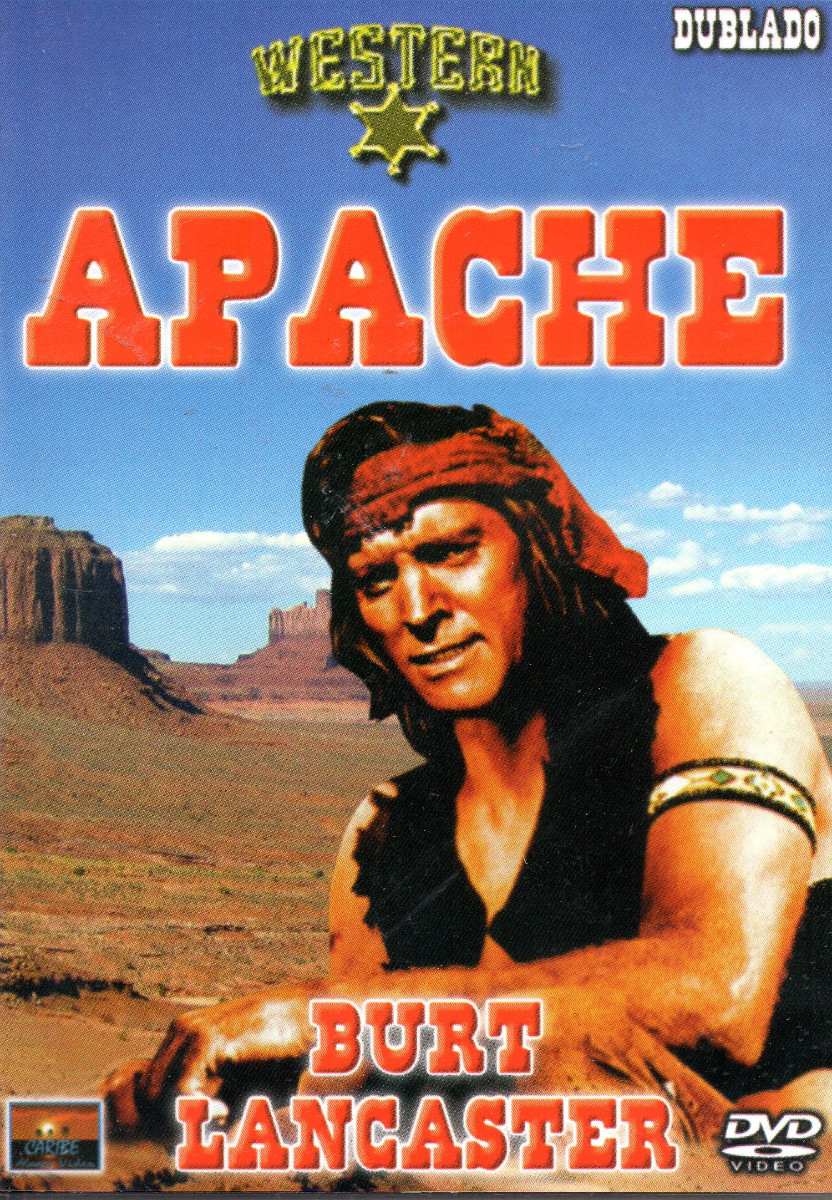 Burt Lancaster (blue eyes and all) played a renegade Apache named Massai in the 1954 western Apache. There really was such a man named Massai in the late 19th century, a cold-blooded killer who raped and murdered his way across Arizona. He did indeed escape from a prison train bound for Florida and made his way back to his home in Mescal Mountain, Arizona, near Globe. He met Geronimo and the Apache Kid and waged guerrilla warfare against the whites before escaping into Mexico, eventually settling in the Sierra Madres near Sonora with a band of rebellious Chiricahuas. Nothing is known of his final days.
When Natalie Wood tragically drowned towards the end of principal photography on the 1983 film Brainstorm, director Douglas Turnbull was pressured by the studio to abandon the picture in favour of claiming the insurance. He refused and used a stand-in and different camera angles for Natalie's remaining shots. His decision to complete the movie caused a massive rift between him and studio executives and he never directed a Hollywood film again. Natalie's Brainstorm co-star Christopher Walken was aboard the boat the night she died and speculation has raged since then that the two may have been romantically involved. Walken has always refused to comment.