Someday I would like someone to explain to me how Annie Hall (1977) won four Academy Awards. This typical Woody Allen self-indulgent rubbish won the Best Picture Oscar, Best Director (Allen), Best Writing (Allen) and Best Actress (Diane Keaton)! Hollywood's love affair with this guy seems boundless. He was even nominated for Best Actor, for crying out loud. 'Lyndon Johnson is a politician', says his character at one point in the movie, 'you know the ethics those guys have. It's like a notch underneath child molester.' Well, Mr. Allen, you should know. His adopted daughter Dylan (now a grown woman) has renewed her accusations of child abuse against him more than once. On February 7, 2014, he declared in the New York Times that it would be the last time he would comment on the matter. Very wise. Incidentally, Keaton's real surname is Hall and 'Annie' is an abbreviated version of Diane, or so I am told, hence the title. The picture is more or less about the real life relationship between her and Allen, which does not say much for either of them. Like most of his movies, thespians go into raptures over the things while the public stays away in droves.
Brando & Mary in The Wild Ones (1953)            Mary and her husband Dale Robertson on the town at Ciro's
The name Mary Murphy probably does not ring many bells with even the oldest of movie fans but she, like so many others, enjoyed her brief moment in the sun before the industry kind of 'bypassed' her. That moment came in 1953's grossly over-rated, yet iconic The Wild Ones, when she played opposite Marlon Brando and acquitted herself well. Even so, doors did not automatically open for her and her career never really hit the big time in spite of such a promising beginning. In 1954 she starred opposite Dale Robertson in Sitting Bull and two years later she married him. The marriage was annulled after just three months. Mary retired from acting in 1975 when she was 44 and passed away in 2011.
Russell & Peter Brown in The Lawman                           Russell as Stockburn in Pale Rider (1985)
The 1985 Clint Eastwood western Pale Rider was the penultimate screen appearance of actor John Russell who played the killer marshal Stockburn. Fans of the Lawman TV series (1958-62) will recall him in the lead role of Marshal Dan Troop. Russell fought in World War Two as a US Marine when he was 21. He earned a battlefield commission to lieutenant and was decorated for valour during the bloody Guadalcanal campaign. Wounded in action and suffering from malaria, he was sent back to the States and discharged from the Corps.
Hellcats of the Navy (1957) is a pitiful movie despite its heroic premise, but it does have one claim to fame. It is the one and only movie in which future President Ronald Reagan and his wife Nancy Reagan (Davis) appeared together. Black-listed screenwriter Bernard Gordon thought it ironic that he was not permitted to put his name to the credits because of the blacklist that Reagan vowed never existed! Trivia time: If you have ever wondered (as I have) why shooting a 'horn' off a World War Two mine made it explode, the answer is quite simple. When a 'horn' was struck it released acid onto a detonator causing the mine to explode.
Given their status as movie icons for over half a century and the fact that they knew many of the same people, it is astonishing that the stars of On Golden Pond (1981), Katharine Hepburn and Henry Fonda, had not only not acted together before, they had never even met prior to making this picture, even though they had mutual friends and acquaintances. Henry was 75 when the picture was shot. Katharine was 73. Jimmy Stewart was very keen to make the film but Jane Fonda moved quickly to purchase the rights so that her father could star in it. He won the Oscar for his performance.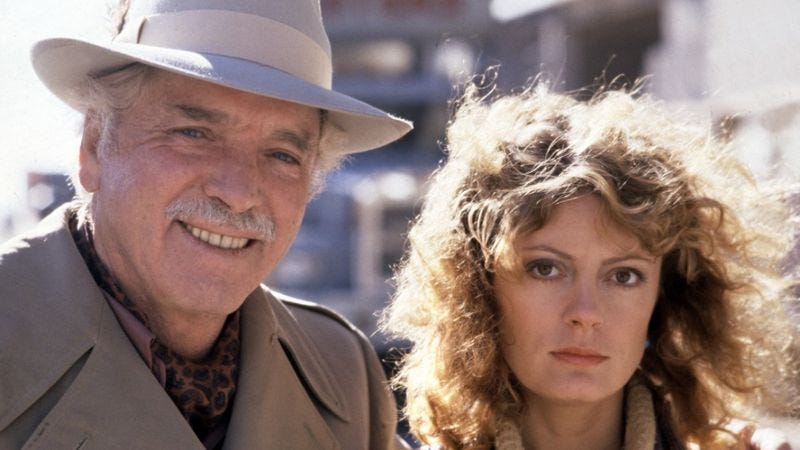 Burt Lancaster & Susan Sarandon in Atlantic City (1980)                                                Director Louis Malle & Susan
Ginger Rogers was approaching her 70th birthday when she was offered the role of Kate Reid in Atlantic City (1980). She was furious. 'How dare you!' she replied in a note. 'At this stage in my career that I'm going to end up in this filth!' As for Burt Lancaster, it was generally believed that he would surely have won another Oscar for Atlantic City were it not for the vigorous campaigning by Jane Fonda to win the award for her father's final screen performance in On Golden Pond. Director Louis Malle was in a relationship with the up and coming Susan Sarandon and she ended up with the role for which she would be Oscar-nominated. The year the picture was released Malle married Candice Bergen.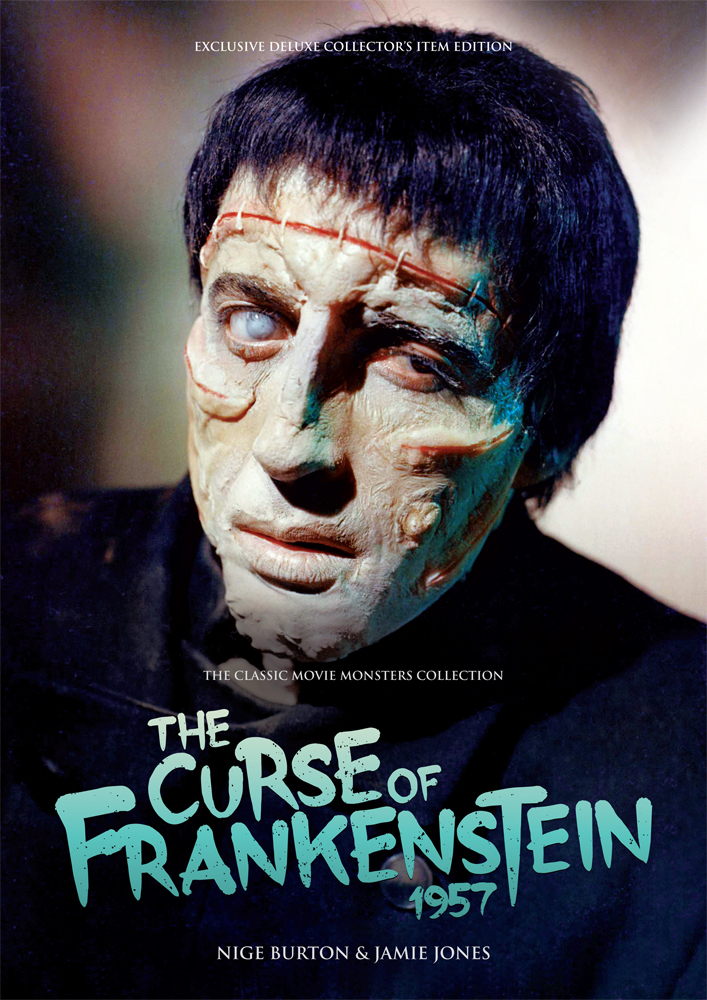 Christopher Lee
Hammer Films put the word out that they needed a tall actor to play the monster in The Curse of Frankenstein (1957). It boiled down to either Bernard Bresslaw or Christopher Lee. Bresslaw's minimum fee was ten pounds a day while Lee's was only eight pounds a day, so the latter was hired. For the sake of just two pounds Christopher Lee would go on to become an international star. On the set he complained, 'I've got no lines', to which Peter Cushing drily replied: 'You're lucky. I've read the script.' The two men would become lifelong friends.
Bella Darvi as Nefer (her full name Nefertiti was too much for the censors) in The Egyptian (1954)              Darvi & Zanuck on the town
Marlon Brando was initially signed to play opposite Darryl Zanuck's girlfriend Bella Darvi in the 1954 feature The Egyptian. Marilyn Monroe strove hard for the role of the temptress Nefer, but Zanuck had already earmarked it for Bella after Brando pulled out of the project. Brando's agent told Zanuck: 'He doesn't like the director, he doesn't like the role and he can't stand Bella Darvi!' Jean Simmons was given the female lead, Victor Mature replaced Brando and Bella was demoted to the Nefer part. The picture has the distinction of being the first Cinemascope flop.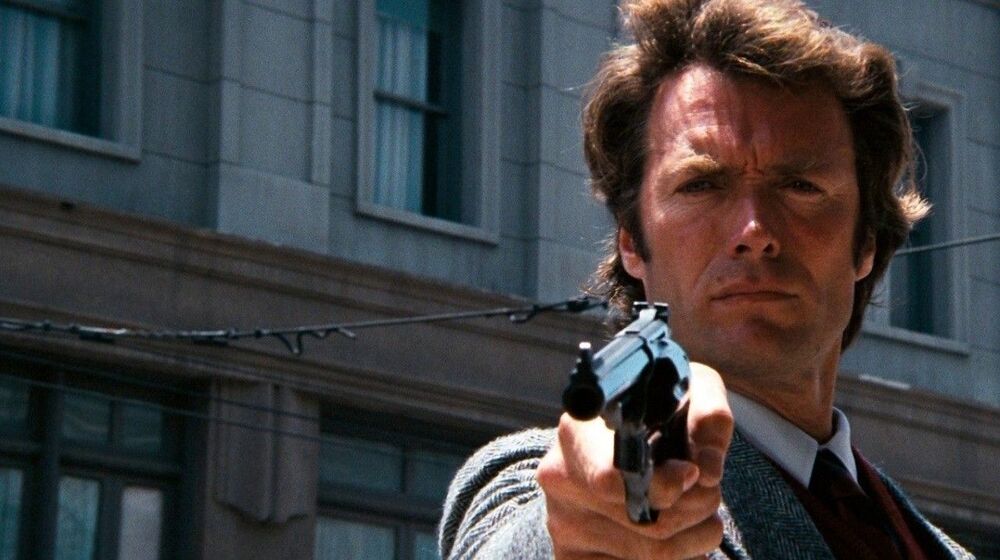 'Go ahead – make my day'
Many fans of the Harry Calahan films still believe that the iconic line: 'Go ahead, make my day', was spoken by Clint Eastwood in Dirty Harry (1971). In fact, Harry uttered the line in the highest-grossing of all five 'Dirty Harry' pictures, Sudden Impact (1983). The line was so popular and so well-known that Eastwood utilized it when he ran for Mayor of Carmel, California in 1986. It has been said that he used bumper stickers that read: 'Go Ahead – Make Me Mayor', but I have seen no proof of this.
           Eleanor Parker in The Naked Jungle (1954)                          Chuck casting a critical eye over her – and disapproving!
The 1954 adventure film The Naked Jungle is basically about a plantation owner (Charlton Heston) snaring a mail-order bride (none other than the stunning Eleanor Parker), and rejecting her because she is 'used goods'. She had the bad manners, you see, to have been previously married, so he won't have a bar of her! Uh-huh. The balance of the picture concerns Chuck's efforts to fight off an army of ants bent on devouring his plantation and everyone on it. The dynamiting of some bridges pertinent to the plot was filmed in Florahome, Florida and tragically resulted in the death of a local resident who was thrown from his horse when it was spooked by the explosion.