I recently wrote a piece on the worst 'Best Picture' – the 1952 abomination The Greatest Show on Earth. It is a movie I have avoided all my life until it bobbed up on Foxtel last week. Reluctantly, I watched it and wrote about it. A few days later, however, another 'Best Picture' was screened, the 1944 winner, Going My Way. I watched that for the first time as well and it, too, left me flabbergasted. It was spud ordinary! How in hell could this 'fairy floss' be named Best Picture? Furthermore, how could its star Bing Crosby win an Oscar for Best Actor? He did not have a single dramatic moment throughout and had nothing to do but speak quietly and sing a bunch of ballads, hardly a stretch for him.
On closer examination I discovered that Going My Way was nominated no fewer than ten times. And it picked up a total of seven statuettes. This boring piece of floss not only landed Best Picture and Best Actor for Crosby, it also picked up Best Supporting Actor for Barry Fitzgerald, Best Director for Leo McCarey, Best Original Story, Best Screenplay and Best Song! Surely, I assumed, 1944 must have been a weak year. I decided to see what the competition was like and, once again, I was stunned. Three of my favourite films of all time were released that year. Two of them were actually nominated, yet to no avail.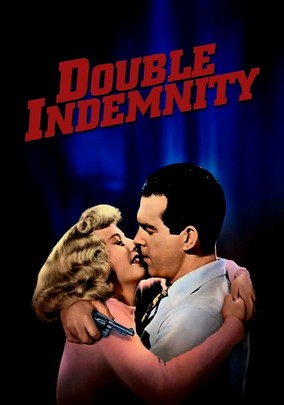 four other fine 1944 movies
The wonderful home-front war movie Since You Went Away was a nomination; so was, in my opinion, the best film noir ever made, Double Indemnity. I have seen both pictures many times and neither has dated one iota. I have seen the winner just once and it is a non-event, one of the blandest 'nothing' movies I can ever recall. To compound my frustration, I learned that, not only was Going My Way showered with awards and accolades, it was also the highest grossing movie of 1944, bringin in a massive $16.3 million on its initial run. A huge amount in those days. Other fine pictures released that year included Laura and National Velvet. Experts have since argued that, because it was wartime, voters opted for the 'feel good' movie over the dramas. Well, maybe, but even National Velvet had more going for it as a 'feel good' than the winner. And that aside, how did Crosby and Fitzgerald win out over, for instance, Dana Andrews in Laura or Fred MacMurray and Edward G. Robinson in Double Indemnity? The answer is a simple, frustrating one. Neither Andrews, MacMurray nor Robinson was even nominated! Bing's only competition were Charles Boyer for Gaslight, Cary Grant in None but the Lonely Heart and Alexander Knox in the title role of President Woodrow Wilson in Wilson. In all sincerity, they were all more deserving than him. It was an utter tragedy that Edward G. Robinson failed to be nominated for Double Indemnity. In fact, as incredible as it may sound, he was never fortunate enough to even be nominated in his entire career, much less successfully. Ludicrously, the 'Bingo' was nominated three times and won once. Go figure.
   Barbara Stanwyck, Fred MacMurray & Edward G. Robinson
a tense moment in Double Indemnity (1944)
Curiously, someone at the Academy bizarrely made the decision to nominate Barry Fitzgerald twice for the same performance. His name went into the Best Actor in a Leading Role list of nominees and was then added to the Best Actor in a Supporting Role list! He was successful in the Supporting race but lost out to Crosby for Best Actor. Although Fitzgerald was portraying a Catholic priest in the picture, he was himself a Protestant, which may or may not account for him incorrectly 'crossing' himself a number of times throughout the film. He does so from right to left when, apparently, the proper procedure is left to right. It was wartime and there was a shortage of precious metals (or so the government claimed), so Barry received a statuette made from plaster. He accidentally decapitated it whilst practicing his golf swing. The ludicrous scenario of creating the possibility for an actor to win two Oscars for a single performance was at last acknowledged by the Academy and the rules were changed forever after 1945.
   Going My Way (1944)
Barry Fitzgerald listening, Bing Crosby singing – as usual
If you look closely at the scenes in which the boys sing 'Swinging on a Star' with Crosby, you might notice Andy Williams among the singers. He and his three brothers were performing here and there as The Williams Brothers and all four boys were recruited for the scene. The song itself went on to pick up the Oscar for Best Song, making Going My Way the first movie to win both Best Film and Best Song.
It may surprise you to know that Going My Way (1944) was written after its sequel, The Bells of St. Mary's (1945). Crosby was under contract at Paramount and the only way his studio would release him to RKO for The Bells of St. Mary's was if Leo McCarey was allowed to write and direct Going My Way based on the same Father Chuck O'Malley character. The deal was done but, as it eventuated, Going My Way was released first. Unsurprisingly, given the gigantic success of its predecessor, The Bells of St. Mary's racked up eight Oscar nominations of its own when it hit the screens in 1945, although it landed only one statuette, a minor one for Sound. Crosby was nominated again but lightning failed to strike him twice. He did precisely the same stuff in the sequel as he did in the original the year before, so the Academy brains trust probably felt they had to nominate him again to avoid looking stupid. They looked stupid, anyway. His co-star Ingrid Bergman was nominated unsuccessfully as well. Even so, The Bells of St. Mary's proved to be the most profitable film in the history of RKO Pictures.
As filming wound down on The Bells of St. Mary's, Crosby and Bergman asked Leo McCarey if they could complete one more shot, a prank aimed at the resident Catholic advisor on the set. Leo agreed, the cameras rolled and, after saying their tearful goodbyes, Father O'Malley and Sister Mary Benedict went into a passionate clinch and kiss, clearly a prelude to something carnal. The priestly advisor leapt to his feet and roared in protest! Regrettably,the scene was not inserted into the final print. Both pictures might have made even more money.