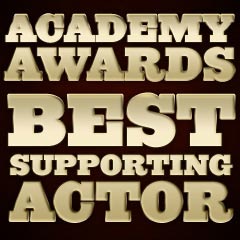 50 GREAT MALE SUPPORTING ACTORS
Most of the truly great movies owe much of their success to, not just their leading players, but to the quality of the character actors who support them. We all have our favorites, but here is a selection of mine. You may not recall all the names but most of their faces should be immediately familiar. You will not find the likes of Jack Palance or Ward Bond here, simply because they ultimately achieved stat status in a few movies or (in Bond's case) a TV series. Neither will you find Lee Marvin, the greatest supporting player ever in my opinion, simply because he ended his life as a major star and is best remembered now for those performances. But this is not a comprehensive list anyway. It is merely a list of 50 players I personally enjoyed watching, although it does represent my favorites in a kind of order of preference.
50        TOBIN BELL
Best known for Jigsaw/John Kramer in the abominable 'Saw' movies, Tobin Bell has also appeared in Mississippi Burning (1988) and The Firm (1993).
49        L Q JONES
L.Q. Jones is approaching 90 years of age and has racked up over 150 screen credits, the most recent memorable one being his portrayal of Three-fingered Jack in The Mask of Zorro (1998).
48        TIM CURRY
If he lives to be a thousand Tim Curry will be remembered first and foremost for his terrific performance as Dr Frank-N-Furter in 1975's The Rocky Horror Picture Show and his brilliant rendition of 'Sweet Transvestite'.
47        ROBERT J WILKE
Robert J. Wilke played a 'baddie' in scores of B westerns for decades, becoming one of the most recognizable faces for kids attending Saturday morning matinees when there used to be such things. In 1960 he stepped into the big-time when he appeared in The Magnificent Seven and attempted to demonstrate his gun-slinging ability against James Coburn's character's speed with a switch-blade.
46        JAMES BEST
 James Best is probably best known to fans of TV's The Dukes of Hazzard (1979-85) for his role as Sheriff Roscoe Coltrane, but he was much better than that. He and Burt Reynolds were friends right up until Best's death in 2015, Burt being a graduate of Jim's acting academy. His rural origins probably prevented Best from acquiring starring roles, his accent betraying his Kentucky rustic birthplace.
45        RONNY COX
Of Ronny Cox's over 140 screen and television appearances, he is probably best remembered as Drew Ballinger in Deliverance (1972) and Lieutenant Bogomil in the 1984 Eddie Murphy hit Beverly Hills Cop.
44        PETER DINKLAGE
Peter Dinklage, all 4'5" (1.35m) of him, leapt to prominence in both the British and American versions of the hit comedy Death at a Funeral in 2007 and 2010 respectively. Television fans of the stupendously popular Game of Thrones, of course, know him as Tyrion Lannester.
43        YAPHET KOTTO
Fans of Alien (1979) will recognize Yaphet Kotto as the actor who played Parker. Kotto's favourite character, however, was FBI Agent Alonzo Mosley in the highly entertaining Midnight Run (1988). In 1977 he was perfectly cast as President Idi Amin of Uganda in Raid on Entebbe.
42        JOHN C MCGINLEY
Versatile character actor John C. McGinley was great as Sgt O'Neill in Platoon (1986). He and fellow Platoon star Willem Dafoe (Elias) co-owned a restaurant called 'Match' in New York City. McGinley even tried his hand at comedy, playing a gay highway patrolman in Wild Hogs in 2007.
41        KEITH DAVID
Another supporting player in Platoon, (he played Oscar), Keith David, has over 270 screen credits in his extensive resume. One I recall was as the black gunfighter Sgt Cantrell in The Quick and the Dead (1995).
40        HARRY DEAN STANTON
Harry Dean Stanton has made over 100 movies. He was 'Tramp' in Cool Hand Luke in 1967, 'Brain' in Escape from New York (1981) and 'Toot-Toot' in The Green Mile (1999), to name but three of them. Not huge roles, but important ones nonetheless.
39        STEPHEN TOBOLOSKY
Texan Stephen Tobolowsky is still in his sixties, yet has chalked up over 250 screen credits already, among them Mississippi Burning (1988), Thelma and Louise (1991) and Basic Instinct (1992).
38        JON POLITO
The late Jon Polito (he died at 65 from cancer in 2016), was a favourite of the Coen brothers. I especially liked him as the crime boss Johnny Caspar in Miller's Crossing (1990).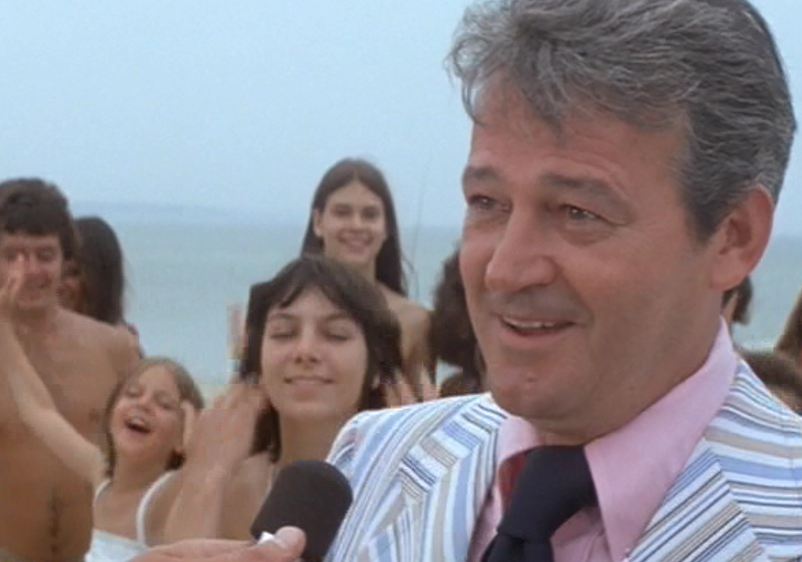 37        MURRAY HAMILTON
One of the movies' most recognized faces, Murray Hamilton graced two very popular films that he will be remembered for. The first was The Graduate (1967), in which he played the husband of Mrs. Robinson; the second, even more famously, he portrayed Larry Vaughn, the 'Mayor of Shark City'. (That is one bad suit).
36        RICHARD JAECKEL
 I have to admit that I totally forgot about Richard Jaeckel until after I had completed my list and just had to squeeze him in somewhere. His credits range from Sands of Iwo Jima (1949) to The Dirty Dozen (1967) to Ulzana's Raid (1972), with scores of movies and TV spots in between. One of the most prolific supporting actors of all time. And one of the best who thoroughly deserved his solitary Oscar nomination for Sometimes a Great Notion (1970).
35        JAMES REBHORN
James Rebhorn was good as an automotive expert in 1992's My Cousin Vinny, but his most memorable role would have to be as Mr. Trask, the principal of Baird School, in Al Pacino's Oscar-winning film Scent of a Woman, also in 1992. Sadly, melanoma claimed him at 65 in 2014.
34        BRUCE MCGILL
Another Texan, Bruce McGill's favourite roles so far have been as 'D-Day' in Animal House (1978) and as the golfer Walter Hagen in 2000's The Legend of Bagger Vance.
33        LEE VAN CLEEF
The one and only Lee Van Cleef memorably portrayed 'Angel Eyes' in the iconic spaghetti western The Good, the Bad and the Ugly in 1966. His face was his fortune. He passed away in 1989 at the age of 64.
32        GEOFFREY LEWIS
Geoffrey Lewis fathered ten children, three of whom became actors. Among them is Juliette Lewis who was Oscar-nominated in 1991 for Cape Fear. Her father never won any accolades, but he contributed to many fine films over his 54-year career.
31        ANTHONY ZERBE
Fans of David Janssen's seventies series Harry O will recall Anthony Zerbe playing the urbane Lieutenant K.C. Trench, a role for which this greatly under-rated actor picked up an Emmy. He nearly always played a villain. My late mother met Mr. Zerbe in Hollywood many years ago and said he was an absolutely delightful man.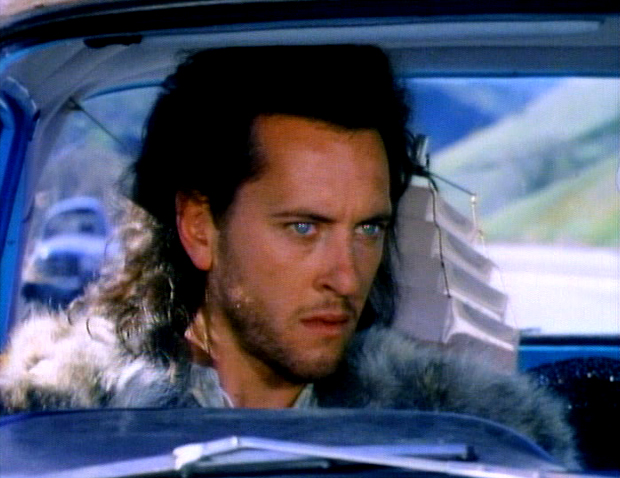 30        RICHARD E GRANT
As far as I am aware, Richard E. Grant is the only mainstream movie star from Swaziland. Any actor who can portray Darwin Mayflower in the catastrophic Hudson Hawk (1991) and still have a career afterwards is capable of surviving anything.
29        BRAD DOURIF
Brad Dourif leapt to prominence when he played Billy Bibbit in 1975's One Flew Over the Cuckoo's Nest. Personally, I thought he was terrific as the slimy Deputy Pell in Mississippi Burning (1988).
28        JOE VITERELLI
Joe Viterelli only made 28 movies in his brief 12-year career and then he was gone. An Italian-American from The Bronx, he specialized in Mafia-type roles and could be very funny indeed, as he demonstrated playing Jelly in the Billy Crystal hit Analyze This (1999). He died from complications following heart surgery in 2004.
27        JACK WARDEN
Fifty years in the business and 162 screen credits constitute a great character actor's CV and Jack Warden truly was a great character actor. His films include From Here to Eternity (1953), 12 Angry Men (1957), All the President's Men (1976) and The Verdict (1982).
26        JACK ELAM
Jack Elam's 200 plus screen credits included the funniest western ever made, 1969's Support Your Local Sheriff, in which he played James Garner's deputy Jake. He lost the mobility of his left eye at 12 when a fellow Boy Scout hurled a pencil at him during a fight.
Part Two (1-25) will follow in two day's time.