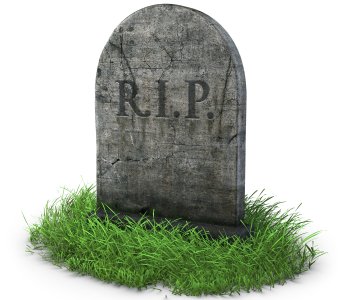 Every year the movie world loses irreplaceable talent to the ravages of time, illness and mishap, and 2016 was no exception. Here is a brief look at some of the performers whose unique personas will no longer grace our screens. Fortunately, unlike most of us, their best works will live forever on celluloid. I shall look at the others in a couple of days. The two-part list begins with the youngest (Carrie Fisher) and will conclude with oldest (Zsa Zsa Gabor).
Carrie Fisher (1956 – 2016) as Princess Leia       in later years
Carrie Fisher was the daughter of singer/actress Debbie Reynolds (of Singin' in the Rain fame) and pop singer Eddie Fisher, a man who hit the headlines when he left Debbie for the widowed Elizabeth Taylor. The role of Princess Leia in four 'Star Wars' features immortalised Carrie, but she struggled with her cocaine demons for most of her career. At just 5'1″, she had to stand on a box when acting alongside Harrison Ford who was a good foot taller than her. Despite an addiction to prescription drugs, Carrie's death from a heart attack on December 27, 2016 came as a shock to her many fans.
Michael Massee (1952-2016)                                       in 2015
He mostly worked in television series such as 24, in which he played Ira Gaines, and was also Dyson Frost in Flashforward, yet Michael Massee shall always be associated in the public's mind with the death of Brandon Lee on the set of The Crow (1994). Because it was he who accidentally fired the fatal shot that killed the martial arts star. 'I wasn't even supposed to be handling the gun', he has explained many times since that day,' until we started shooting the scene and the director changed it.' Michael passed away in Los Angeles from cancer on October 20.
Jon Polito (1950-2016)
Jon Polito was an American of Italian extraction, a wonderful character actor who made five films for the Coen brothers who appeared to love his work. He was terrific as Johnny Caspar in Miller's Crossing, was in The Big Lebowski, and played opposite Marlon Brando and Matthew Broderick in The Freshman. Jon said he was present when Brando put the squeeze on the producers one day. If they did not pay him an extra million dollars he would bad-mouth the film. They refused, so he told the press that The Freshman was the worst picture he had ever made. He was paid the million a day later, then went before reporters and declared it was the best picture he had ever made! Polito passed away in September and he will be missed.
Florence Henderson (1934-2016)   Life reports on her romance with Lindsay
For five seasons, from 1969 until 1974, The Brady Bunch was one of the most watched television series in the world. If I live to be 5,000 years old I will never understand why! Florence Henderson played the mother in all 117 episodes. From 1956 until 1985 she was married to producer Ira Bernstein and bore him four children. It was widely reported that she had an affair with porn movie producer John Lindsay during her marriage. Throughout her life Florence raised an enormous amount of money for scores of charities and was considered to be one of the most generous people in show business. She was also a highly sought after singer for stage musicals. Heart failure claimed her in November.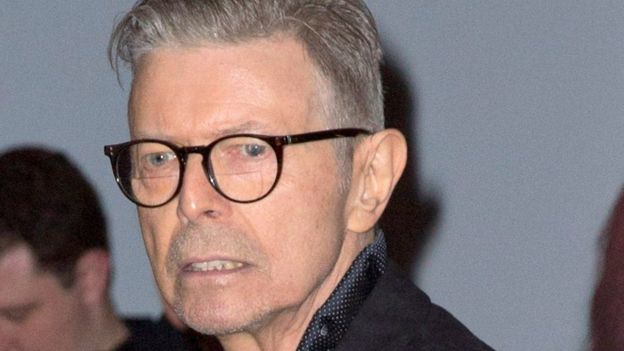 David Bowie (1947-2016)                                               in December 2015
as Pontius Pilate in The Last Temptation of Christ
Bowie was an iconic singer in the seventies and eighties who made a handful of movies as well. His films were moderately successful, but his place in history will always be as a singer and showman. Many fans might be surprised to learn that he portrayed Pontius Pilate in Scorsese's 1988 film The Last Temptation of Christ. For the record, both his eyes were blue. However, one of his pupils was permanently dilated, giving the impression that that eye was darker. He smoked 50 cigarettes a day until 2004. The man also played fourteen musical instruments. He had been secretly ill for some time before his death from liver cancer in January.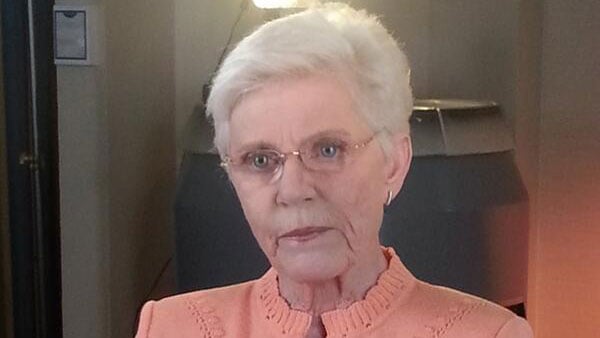 Patty Duke (1946 – 2016)                                                 in later years
After winning a Oscar for The Miracle Worker in 1963, Patty had the world at her feet. She was only 16, the youngest ever winner to that time. Her own TV show followed (The Patty Duke Show), but her psychological problems interfered with her career from that moment onwards. She had to combat manic depression all her life. Lovers of The Lord of the Rings trilogy would be aware that Sean Astin (he plays Sam) is her son. She died in March 2016.
Alan Rickman (1946 – 2016) in Die Hard         and as Severus Snape
In my opinion the loss of Alan Rickman in January was the greatest disappointment. He was one of those amazing actors whose presence fundamentally improved every picture he was in. The man possessed a deliciously malevolent voice and turn of phrase that was utterly unique. From the moment he spoke in Die Hard (1988) the movie-going world knew it had unearthed a rare talent. His Sheriff of Nottingham in the otherwise stupid Robin Hood: Prince of Thieves (1991) saved the picture. I loved him in Sense and Sensibility (1995), Galaxy Quest (1999), and as Severus Snape in the 'Harry Potter' films. Some stars outlive their usefulness. Not so the remarkable Alan Rickman. Gone too soon.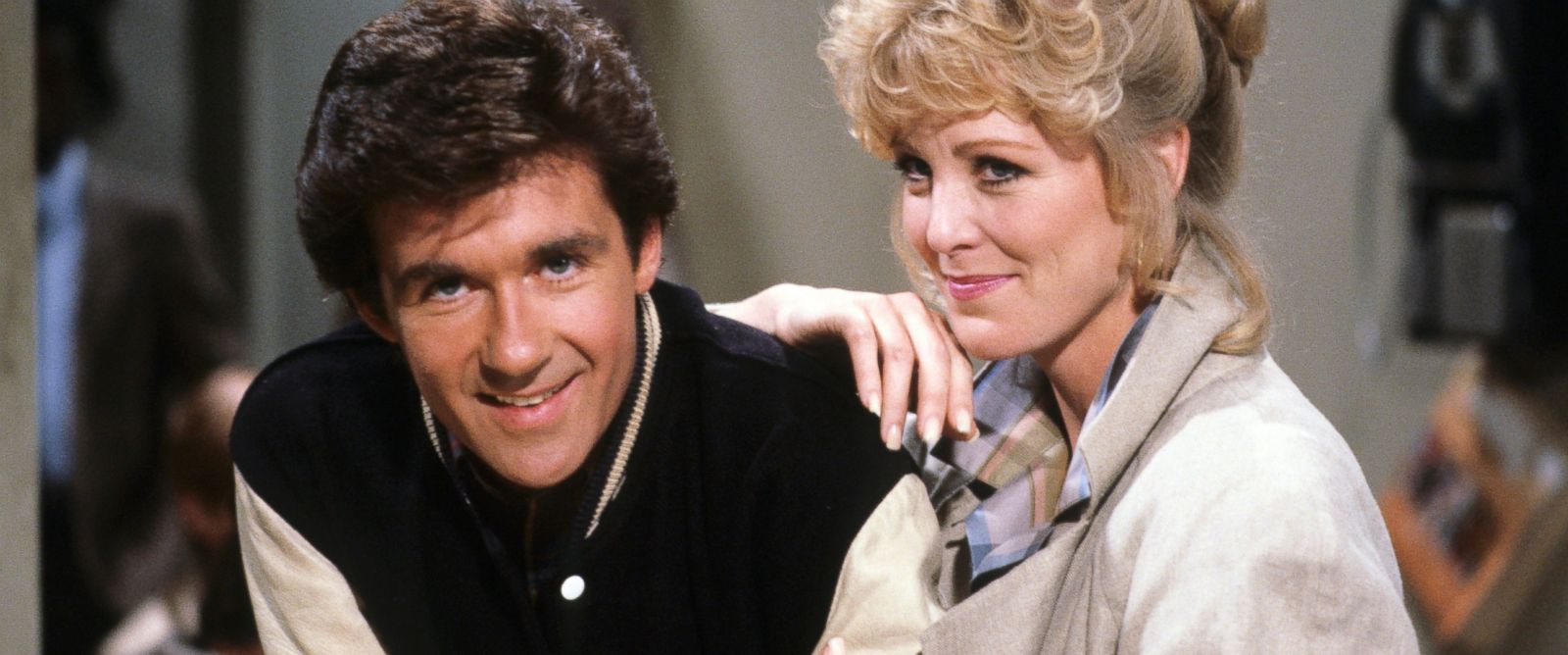 Alan Thicke (1947 – 2016) with Joanna Kerns in Growing Pains
with Kristy Swanson
He was best known for playing Jason Seaver in the 1985 sitcom Growing Pains. In 1985, the 39 year-old Thicke met 16 year-old actress Kristy Swanson and they began dating. Two years later they became engaged but her cocaine and alcohol issues intervened and they ultimately went their separate ways. A ruptured aorta took him in December 2016.
Charmian Carr (1942 – 2016) as Leisl               and in her seventies
It certainly does not feel like it was over fifty years ago that The Sound of Music first hit cinema screens. The beautifully dimpled Charmian Carr delighted audiences world-wide with her portrayal of the oldest von Trapp daughter Leisl. That was in 1965, yet she made only one other screen appearance a year later. Her entire film career, therefore, consisted of two movies and no TV. It is terribly sad to visualize her as a 73 year-old succumbing to dementia in September.
Dan Haggerty (1942 – 2016)
Former Muscle Beach body-builder Dan Haggerty found fame (briefly) as the title character in The Life and Times of Grizzly Adams in 1977. He was also an animal trainer and stuntman His father was head of the Film Technicians Union, Local 683, and both men have stars on the Hollywood Walk of Fame. In 1984 Dan served 90 days in a county jail for furnishing cocaine to a couple of undercover policemen. Cancer took him in January 2016.
Kenny Baker (R2-D2) (1934 – 2016)           Anthony Daniels (C3PO)
Kenny was the dwarf actor who portrayed R2-D2 in the 'Star Wars' pictures. He and his wife Eileen Baker have two children, neither of whom inherited their parents' dwarfism. Kenny and Anthony Daniels (C3PO) did not get along. 'Anthony doesn't mix at all – he keeps himself to himself', said Baker. 'He never wants to have a drink with any of us. Once when I said hello to him he just turned his back on me and said, 'Can't you see I'm having a conversation?' I was blazing with rage. It was the rudest thing anyone had ever done to me. I was furious. It was unbelievable.' Kenny died in August 2016.
Robert Vaughn (1932 – 2016) as Lee                in Bullitt
For a few of years in the sixties Robert Vaughn and David McCallum (Napoleon Solo and Illya Kuryakin) were the hottest actors on the planet, thanks to their TV show The Man from U.N.C.L.E. Vaughn also starred in two highly successful movies – The Magnificent Seven (1960) and Bullitt (1968). When acute leukemia claimed him in November 2016 it took the last remaining star of The Magnificent Seven.
Gene Wilder (1933 – 2016)
His fans will undoubtedly disagree with me, but I found Gene Wilder to be one of the most irritating, over-rated actors to ever achieve stardom. In private life he may have been the nicest of men, but on-screen he just was not funny (not to me anyway). I thought Richard Pryor outshone him in their four collaborations. So did Zero Mostel in The Producers (1967), and he was spud ordinary in Blazing Saddles (1974), although Mel Brooks seemed to rate him as some kind of comedic genius. Wilder died due to complications from Alzheimer's disease in August 2016.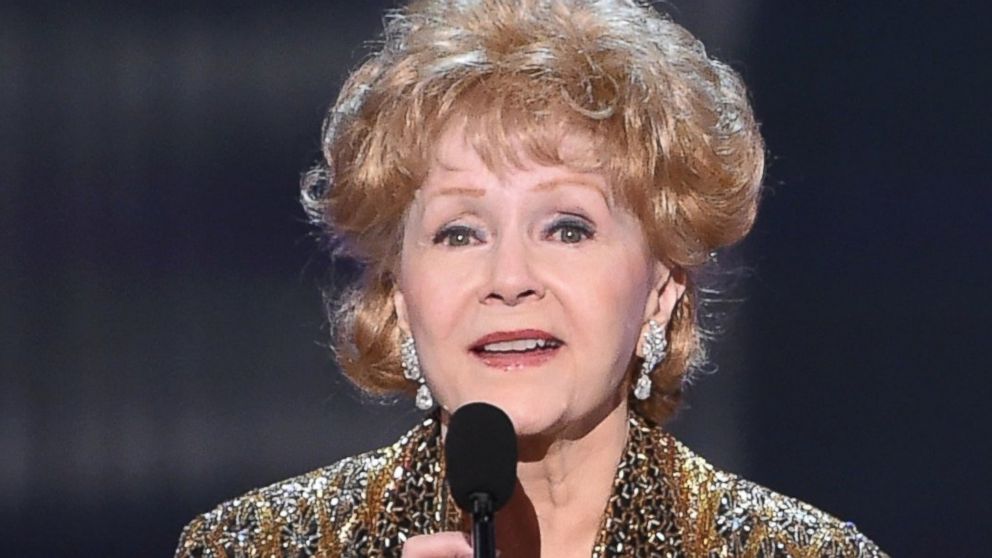 Debbie Reynolds (1932 – 2016) in                 in more recent times
Singin' in the Rain (1952)
The sudden death of 60 year-old Carrie Fisher on December 27 last year came as quite a shock to many fans around the world. That shock was repeated just 24 hours later when her famous mother Debbie Reynolds suffered a stroke while organizing her daughter's funeral arrangements and passed away in hospital. Debbie was wonderful in 1952's Singin' in the Rain, but it was as the real life wronged wife deserted by her husband that made her a household name around the world. In 1958 her husband, singer Eddie Fisher, ran off with the recently widowed Elizabeth Taylor, leaving Debbie with a babe in arms and the condolences of fans around the globe. In fact, her marriage had been on shaky ground for some time, but that did not stop Debbie from milking the situation for all she was worth.
Liz Taylor, Eddie Fisher & Debbie Reynolds.
The death of Carrie must have been an enormous blow to her. Debbie's affection for her daughter appears to have been sincere despite their differences. Perhaps, the stroke that put her in hospital was brought on by the trauma of losing Carrie. Debbie often admitted that she was an 'applause freak'. 'I do twenty minutes every time the refrigerator door opens and the light comes on', she quipped. An unabashed showman, Debbie Reynolds made the most of limited ability and extraordinary determination.
Ronnie Corbett (1930 – 2016)                   with his O.B.E. in 2012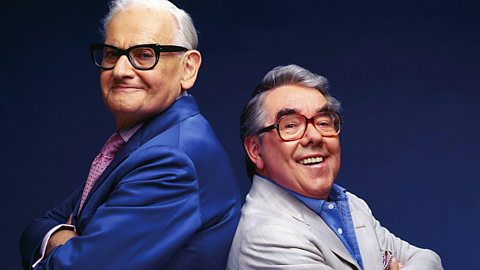 The Two Ronnies
More than likely it is simply a matter of personal taste, but I always thought Ronnie Corbett was extremely witty and had marvelous timing as a comic. He and Ronnie Barker were a delight with their highly successful British TV series The Two Ronnies, as evidenced by its sixteen-year run. Barker died over a decade before Corbett. Ronnie Corbett was under five feet in height and was nicknamed Goliath which, in itself, was very funny. Motor Neurone disease was the cause of his demise in March 2016.
Part Two will follow on Wednesday.