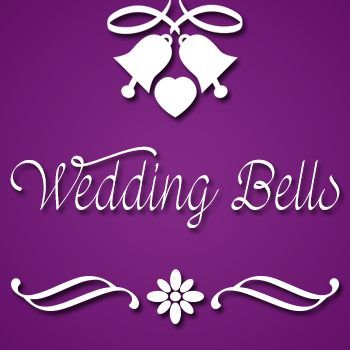 Arlene DAHL                                    Lex BARKER                        (1951 – 52)    divorced
                                                               Fernando LAMAS                (1954 – 60)    divorced
Lex Barker as Tarzan 
Arlene Dahl possessed a face to die for, yet her screen career never amounted to much. Movie-goers appreciated her extraordinary beauty, but she lacked that extra 'something' that separated the great beauties from the great screen goddesses. Perhaps, she seemed a little aloof, unreachable, whereas the likes of Marilyn Monroe, for instance, always gave one the impression they were real people with real feelings. After a short career of just 47 screen credits Arlene retired to make the most of her famous looks by becoming a marketer for lingerie and cosmetics.
Arlene & Lex                                 Arlene & Fernando
Of her six marriages two were to actors; the first of them to former Tarzan, Lex Barker. It didn't last long, not that it would have bothered him much, for within a year he was waltzing Lana Turner down the aisle anyway. The second was to Fernando Lamas, the one-time champion Argentine swimmer who would later wed another swimming star, Esther Williams.
Back in 1946 Arlene first became noticed when she won the prestigious Rheingold Beer Girl contest in New York City. There were plenty of beauty contests throughout America, but this one drew 25 million votes annually. Previous winners included stunners such as Grace Kelly, Hope Lange, Tippi Hedren and the inaugural victor Jinx Falkenburg!
Lili DAMITA                                    Errol FLYNN                        (1935 – 42)    divorced
Together in the happy days
Lili Damita was known as 'Tiger Lil' to her fans. Born in France, she possessed an accent that easily survived the transition to sound. People enjoyed her screen persona. Off-screen she found time to bed young Gary Cooper and to marry Hungarian director Michael Curtiz. The union only survived a year. Nearly a decade later she wed notorious rake Errol Flynn and all but retired from the screen. In 1941, their tempestuous relationship managed to produce a son, Sean. Sadly, he would go missing in Cambodia in 1970 during the Vietnam War. Lili spent 14 years and millions of dollars trying to learn what had happened to him. His disappearance is still a mystery, although it seems certain he was killed by soldiers.
Sean Flynn
Errol and Lili divorced in 1942. He more or less drank himself to death in 1959, long before his beloved son went missing in Cambodia. She married again in 1962, but that also ended in divorce 21 years later. In 1984 Lili had Sean officially declared dead. The lady's life might well be summed up in her own words: 'My ambition is not to become the greatest actress in the world, but to have the handsomest son in the world.' Poor Lili. Her son was everything to her.
Hugh DANCY                                   Claire DANES                       2009 –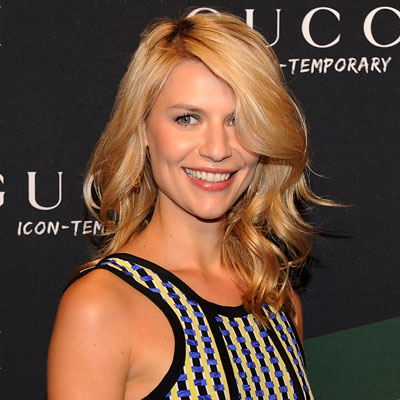 Hugh Dancy is a terrific new British actor, born in Staffordshire in 1975. He played the medic in Black Hawk Down (2001), followed by a starring role in Tempo (2003) with Melanie Griffith. He was very good in The Sleeping Dictionary in the same year, but it would be fair to say he was over-shadowed by the stunning presence of Jessica Alba at her most beautiful. The 2005 mini-series Elizabeth 1 gave him the opportunity to play the Earl of Essex for which he became well known.
Together                                         Claire with Leo in Romeo & Juliet
Claire Danes, a New Yorker, will probably be best-remembered for playing Juliet opposite Leonardo DiCaprio in Baz Luhrmann's lousy version of Romeo & Juliet in 1996. She has done better things before and since, but the publicity for that picture gave it a life of its own. Ironically, she would turn down the role of Rose in Titanic (1997) because she did not want to act with Leo again so soon, saying she would not be able to get away from him – whatever she meant by that. She and Hugh met on the set of Evening in 2007 and they married in France two years later. They appear to be happily married and have a child.
Bebe DANIELS                                 Ben LYON                             (1930 – 71)    her death
In 1905, at the age of four, Texan Bebe Daniels toured with a stage production of Richard III. Five years later she was in her first movie. Forty-five years on she made her 242nd and final screen appearance! At 14 she was chosen to be comedian Harold Lloyd's leading lady and before long he was madly in love with her. But Bebe was far too ambitious to give up her career to become a stay-at-home housewife, as Harold expected of her. They broke up but stayed lifelong friends. When she did eventually marry (in 1930) it was to actor Ben Lyon and they remained together for the rest of her life.
Ben, Bebe & Baby
Fans of 1929's Rio Rita and 1933's 42nd Street would attest to Bebe's singing ability. Londoners would recall how she and her husband weathered the Second World War there broadcasting their most popular radio show through the height of the Blitz. An interesting anecdote concerns Bebe and one of her most ardent fans, gangster Al Capone. While appearing at a Chicago hotel, her room was robbed of several thousands of dollars' worth of her jewels. Capone immediately made it known that the thief had 24 hours to return her property or face his wrath. Her jewelry was returned the next day. Her Christian name, incidentally, is pronounced 'be-be' and is Spanish for 'baby'.
With Marilyn, 1955, during the
filming of The Seven Year Itch
Although Ben Lyon won the lead in Howard Hughes' landmark 1930 film Hell's Angels opposite Jean Harlow, he never really hit the heights in his career and spent most of it as a second-tier star. He and Bebe returned to Britain in 1946 and renewed their careers there. Later, Ben became a casting director with 20th Century Fox back in Hollywood. He is credited with discovering and naming Marilyn Monroe. Most sources agree that he was also intimate with her despite his age. At that time she bedded whomever she felt could help her career move ahead. Bebe died in 1971, preceding her husband by eight years.
Ted DANSON                                    Mary STEENBURGEN       1995 –          
Together                                               Mary & Malcolm in Time After Time
Ted Danson played Sam Malone for eleven years in the hit sitcom Cheers that ran from 1982 until 1993. And he was in every single episode – all 271 of them. Movie fans also loved him in 3 Men and a Baby (1987) and 3 Men and a Little Lady (1990). Indeed he shone in both films. He has been married to Mary Steenburgen for over 20 years. Mary has been wed to two actors. The first was Englishman Malcolm McDowell whom she met in 1979 when they made Time After Time together. They divorced after 10 years and two children. A native of Little Rock, Arkansas, Mary knew Bill Clinton when he was Governor of the state. The Clintons were guests at her wedding to Ted Danson in 1995. Jack Nicholson kicked off her movie career when he spotted her in the reception room at Paramount's New York office and chose her for his film Goin' South (1978).