Movie-making has cost the lives of quite a few of those involved in the process. Stuntmen, cameramen, assistants, extras, plus the occasional director and actor have lost their lives down the decades. This is not a definitive list, not by a long shot, but it does demonstrate the perils that have always dogged the pursuit of excellence in the film industry. I have limited my list to actors, actresses and directors (for the most part), plus the occasional stuntman or extra who perished in unusual circumstances.
1914 – Across the Border – Grace McHugh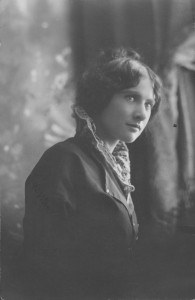 Grace was being filmed in a boat as it crossed the Arkansas River in Colorado when it capsized and hurled her into the water. A cameraman named Owen Carter bravely dived in to save her and managed to  eventually drag her onto a nearby sandbar. Tragically, the sandbar was actually quicksand. The film crew could only look on in horror as it swallowed them both.
1919 – The Valley of the Giants – Wallace Reid
Although he was not actually killed outright on the set, top silent star Wally Reid was nevertheless severely injured in a train crash during filming The Valley of the Giants, an injury that ultimately led to his early death. The terrible pain from his injuries was eased by the administering of strong doses of morphine and he was soon addicted to the drug. Coupled with his alcoholism it proved fatal and Wally died in an institution four years later at the age of 32.
1919 – Unknown silent short – Billie Ritchie
In the same year a Scottish comedian named Billie Ritchie was making one of his 68 screen appearances, many of which were in shorts for Pathe Films, when he was attacked by ostriches and kicked in the stomach! His internal injuries never healed and he died from them two years later at the age of 43. He always said that Chaplin copied him when he created his 'little tramp' character.
1923 – Souls for Sale – Barbara La Marr
Beautiful Barbara injured her ankle making Souls for Sale in 1923. Studio doctors prescribed both morphine and cocaine to control the pain and it led to her becoming hopelessly addicted. Her addiction hastened her premature death three years later. She was just 29.
1924 – The Warrens of Virginia – Martha Mansfield
Martha was a lovely ex-Broadway star who was filming this Civil War drama in San Antonio, Texas when her hooped dress caught fire seconds after she finished her final scene in the picture. Actor Wilfred Lytell immediately threw his heavy coat over her head, saving her neck and face from the flames, but she sustained burns to 60% of her body nevertheless and died in hospital the next morning. She was just 24. Doubt exists even today about the details. Did a crew member accidentally toss a lighted match that landed on her dress, or did Martha herself snap the head off a match as she went to ignite her cigarette? The movie she was making, incidentally, is considered to be lost forever.
1928 – Noah's Ark
The 'Great Flood' tragedy unfolding
Michael Curtiz & Darryl F Zanuck sit
for a Noah's Ark promotional still
Three extras died, one lost a leg and dozens were injured when 600,000 gallons of water were dumped on a temple rigged to collapse on them during the flood scene of the 1928 silent (mostly) epic Noah's Ark. Experienced stuntmen knew what to expect, but there were only a few of them among the 4,500 extras employed in the scene. This was Darryl F. Zanuck's first feature as producer. The safety of bit players was far from his mind or that of director Michael Curtiz, despite both men being warned by a cameraman who quit when his concerns were ignored. 'They'll just have to take their chances', was the laconic response from Curtiz when advised of the danger.
1930 – Such Men are Dangerous
Mary & Kenneth's wedding day
Ten crew members, including director Kenneth Hawks (brother of Howard), were killed off Santa Monica when the camera planes in which they were filming collided. Only five bodies were recovered. Families of the dead sued Fox but, as would become the norm, the court ruled in favour of the studio. Hawks had only recently (1928) married up and coming star Mary Astor. She was 24 at the time of his death. Mary would later go on to play the femme fatale in The Maltese Falcon opposite Bogey.
1936 – The Charge of the Light Brigade
Trip-wires in use                                                     Errol Flynn
During the charge a stuntmen had the terrible misfortune to impale himself on his broken sword as he fell from his horse. The weapon landed hilt first and wedged in the ground directly ahead of him. Three dozen horses broke their legs during the same charge and had to be destroyed. Some historians put the number at 25. One thing is certain though; the star of the film, Errol Flynn, was so enraged about this that he confronted director Michael Curtiz in front of the entire cast and crew. When Curtiz displayed complete indifference (not unlike his attitude when making Noah's Ark back in 1928), Errol lost his temper completely and attacked him. Others stepped in and separated the two antagonists, but they remained implacable enemies from that day onwards. The equine carnage on this movie led to the American Humane Association (AHA) pressuring Congress to protect the future welfare of animals during film-making. Flynn later admitted that he personally lodged the complaint to the AHA.
Interestingly, the second-unit director on this picture was a man named B. Reeves Eason. Over a decade earlier he had the same job in Italy working for Cecil B. DeMille on his epic Ben-Hur: A Tale of the Christ. You will not find his name in the final credits because he was replaced once the shoot moved to California, but for an entire year in Italy he shot footage of chariot racing that was never used in the final print, and it was estimated that over 100 horses were killed in the process. When we consider that the abominable Mr. Eason's solution to any problem with a horse on the set was to immediately shoot the hapless animal and replace it with another, this figure is not altogether surprising.
1941 – They Died with their Boots On
Errol Flynn as Colonel Custer
Jack Budlong was a 32 year-old stuntman who took bit parts in movies for the sheer fun of it. He died the same way as the unfortunate stuntman in The Charge of the Light Brigade, also an Errol Flynn film, five years earlier. Budlong did not die during the Little Big Horn sequence, by the way. The inquest into his death stated he was wearing a Confederate uniform at the time, so the tragic mishap took place during the Civil War scenes early in the picture. Another man, George Murphy, is said to have died in the same film after falling drunk from his horse after a lunch break and breaking his neck. Some sources claim that 72 year-old William Mead was also killed, having fallen on his sword (another one) as he rode alongside Flynn in the charge at Little Big Horn. I find this highly unlikely, unless he was doubling (uncredited) for the  seventy-two year old Charlie Grapewin. Is the elderly rider seen above, riding alongside Flynn during the charge, Grapewin or Mead? I have no idea.
1956 – The Conqueror
John Wayne and Pedro Armendariz
Nobody died during the filming of The Conqueror in St. George, Utah, but given that the town was just 220 kilometres downwind of the US Government's Nevada Test Site, and that extensive above-ground nuclear tests had been conducted there less than three years earlier, the fact that no fewer than 91 of the 220 member cast and crew contracted cancer during their lives, might suggest that they may have been contaminated by radioactivity while filming there. The transportation of tons of sand from the area into interior sets for reshoots back in Hollywood add to the possibility. Not only did John Wayne, director Dick Powell, Susan Hayward, Agnes Moorehead, Pedro Armendariz Jr and John Hoyt die from cancer, along with scores of crew members, but several relatives of the stars who visited the set also contracted the disease. Michael and Patrick Wayne, for instance, would both have cancerous tumours removed in later life.
1959 – Solomon and Sheba – Tyrone Power
George Sanders and Ty power
While engaged in a swordfight with actor George Sanders, star Tyrone Power suffered a heart attack and died en route to hospital. Yul Brynner replaced him in the role.
1979 – Steel
Bakunas doubling for Burt Reynolds             A J Bakunas
in Hooper (1978)
Stuntman A. J. Bakunas was exceptional at his job. Doubling for George Kennedy in Steel, he successfully completed a nine-storey fall from the Kincaid Towers in Lexington, Kentucky, when he learned that another stuntman elsewhere had broken his high fall record. He decided to do the stunt again, this time from 91 metres (a new record). He completed the fall but the air bag split on impact and he crashed through to the ground and was killed. His parents were visiting the set that day. A year earlier AJ had completed a 232 ft fall in Hooper (above) as Burt Reynolds' double.
1982 – Twilight Zone: The Movie – Vic Morrow
Seconds before the accident
Former star of the TV series Combat! Vic Morrow lost his life, as did child actors Myca Dinh Le (7) and Renee Shin-Yi Chen (6), during the filming of a Vietnam War sequence at night for the feature film Twilight Zone: The Movie. A helicopter flying just 8 metres above ground was caught in the pyrotechnics and crashed on the ill-fated trio. The tail rotor decapitated Morrow and Le; the aircraft then crashed on the younger child crushing her to death. A lawsuit for $200 million was brought against director John Landis and producer Steven Spielberg. Their lawyers won the day.
1989 – The Return of the Musketeers – Roy Kinnear
Roy Kinnear as Planchet in 
The Three Musketeers features
Veteran character actor Roy Kinnear was not a good horseman, but was instructed to climb aboard one during the making of this film. He fell from it, fractured his pelvis, and died from a heart attack the following day. He was 54. Fans might recall him playing Mr. Salt in Willy Wonka & the Chocolate Factory (1971).
1993 – The Crow – Brandon Lee
American actor and martial artist Brandon Lee was killed during filming The Crow in North Carolina when he was accidentally shot. A .44 Magnum gun was supposed to fire blanks, but contained a dummy round still in the barrel which was dislodged when a blank was fired at Lee in a scene.