1967               In the Heat of the Night – Best Picture
                        Rod Steiger – Best Actor for In the Heat of the Night
                        George Kennedy – Best Supporting Actor for Cool Hand Luke
In the Heat of the Night was a strong choice for Best Picture, but how could the abysmal Doctor Doolittle join the list of nominees? Rod Steiger was pretty good but Paul Newman was better in Cool Hand Luke. A lot better. Dustin Hoffman at 30 years of age did a clever job of playing a teenager in The Graduate, yet all these things pale into insignificance when we examine what happened to Sidney Poitier. In 1967 he made three fine films and performed superbly in all of them. I refer to In the Heat of the Night, To Sir with Love and Guess Who's Coming to Dinner? And he failed to even be nominated for any of them.
John Cassavetes as Victor Franko
in The Dirty Dozen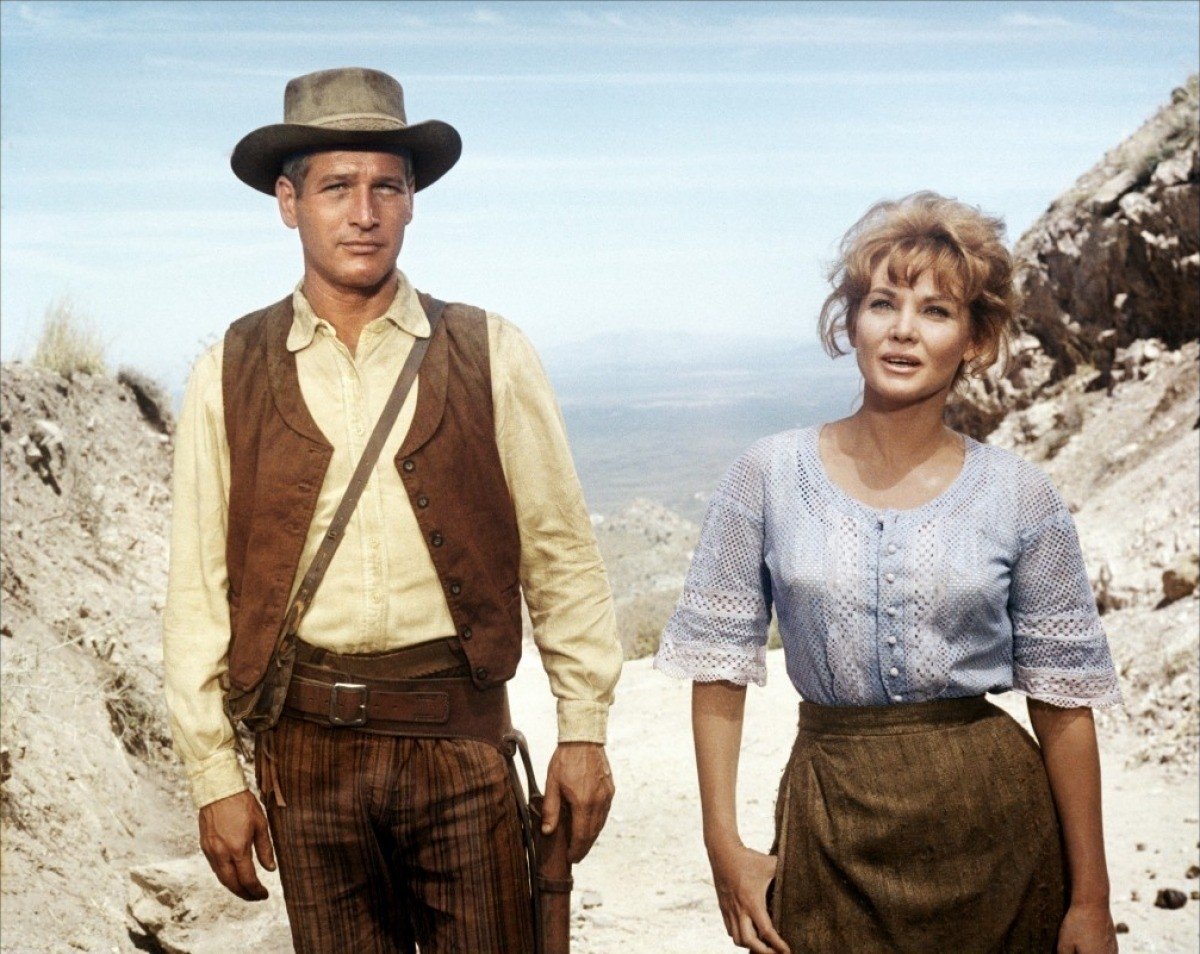 Paul Newman & Diane Cilento in
Hombre
Of the nominated players I would also have given the Best Supporting Actor nod to John Cassavetes in The Dirty Dozen ahead of George Kennedy's one dimensional turn in Cool Hand Luke. Martin Ritt's excellent racial bigotry western Hombre produced fine performances from Paul Newman, Diane Cilento and Richard Boone, but no Oscar nominations. Song-wise, 'The Bare Necessities', 'The Look of Love' and 'Thoroughly Modern Millie' were all nominated – and lost. 'To Sir with Love' and 'Mrs. Robinson' did not even make the list. And the winner? Would you believe? – 'Talk to the Animals' from Doctor Doolittle.
1968              Oliver! – Best Picture
                        Jack Albertson – Best Supporting Actor for The Subject was Roses
Jack Albertson in The Subject
was Roses
Unlucky not to be nominated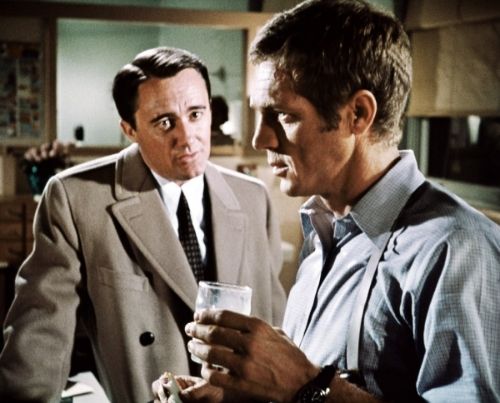 So was Bullitt
If they ever ask us to vote for an award for the noisiest, most tuneless, horrible musical in history, then my vote would have to go to Oliver! The Academy named it Best Picture for 1968, so what do I know? The Lion in Winter should have bolted in – but it didn't. The other nominees scarcely warrant mentioning – Funny Girl, Rachel, Rachel and Franco Zefferelli's crack at Romeo and Juliet. The latter was so dull that not a single actor in it was nominated for anything. Kubrick's confusing 2001: A Space Odyssey was overlooked for Best Picture. So, too, was the very popular Planet of the Apes. Another significant omission was Bullitt. Gene Wilder's utterly annoying performance in Mel Brooks' The Producers failed to win Best Supporting Actor, so there is a God after all. And Ennio Morricone's much-loved score for The Good, the Bad and the Ugly was totally overlooked.
1969              Midnight Cowboy – Best Picture  
John Wayne – Best Picture for True Grit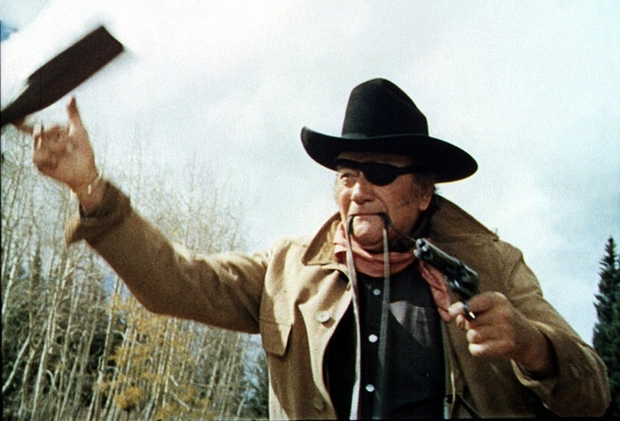 The Duke as Rooster Cogburn in True Grit
Midnight Cowboy has never been a movie I thought much of, but Academy members must have loved it. The good fun picture of 1969 was without doubt Butch Cassidy & the Sundance Kid. It was nominated along with Anne of the Thousand Days, Hello, Dolly and Z. John Wayne finally received Oscar recognition even if it was for the wrong movie. I always felt he was exceptional in The Searchers and Red River, and very, very good in The Man Who Shot Liberty Valence and She Wore a Yellow Ribbon. Still, if he was ever going to win in his later years this was the year to do it. Very little quality opposition.
1970                Patton – Best Picture
George C Scott as General George Patton
Dustin Hoffman in Little Big Man                           Ditto
The question we find ourselves asking the most about the 1970 Oscars these days is, 'how on Earth did a piece of downright junk called Airport ever get nominated in the Best Picture category?' The equally poor Love Story was also nominated while the far superior Little Big Man could only manage a single unsuccessful nominee. Dustin Hoffman must have been bitterly disillusioned to be left out of the race for Best Actor. After all, he did age from a teenager to a centurion and from a white man to an Indian and back again. Whether his performance could have knocked off George C. Scott's Patton is debatable, but he surely deserved a nomination at least.
1971                The French Connection – Best Picture
Gene Hackman in The French Connection
                        Gene Hackman – Best Actor for The French Connection
                        Jane Fonda – Best Actress for Klute
Jane Fonda in Klute
This was a really dull year. Come to think of it, the seventies was a dull decade. The French Connection was a pretty good film, not great, but pretty good. At least it brought Gene Hackman to our notice. As an interesting aside, if you watch the movie again you will see the Twin Towers in mid-construction. It doesn't seem like that long ago. Jane Fonda joined that ever-growing group of actresses who have won an Oscar by portraying a prostitute. Unforgivably, she actually beat her brilliant father to an Academy Award. Not her fault I know, but indicative of the academy's scattergun approach to Oscar recognition. The super-ordinary Fiddler on the Roof was actually named as one of the nominees for Best Picture. Dirty Harry was a much more intriguing film but was completely ignored.
1972               The Godfather – Best Picture
Pacino & Brando in The Godfather
                        Marlon Brando – Best Actor for The Godfather
                        Liza Minnelli – Best Actress for Cabaret
                        Joel Grey – Best Supporting Actor for Cabaret
Joel Grey & Liza Minnelli in Cabaret
                        Eileen Heckart – Best Supporting Actress for Butterflies are Free 
Few fans would disagree with The Godfather being pronounced the Best Picture of 1972. Jeremiah Johnson was not deemed worthy of consideration while the quite horrible Cabaret was. A large number of people might disagree with Brando winning (but I am not one of them). What I do find ludicrous is that Al Pacino was not nominated in the same category as him. They were clearly the stars of the picture. By nominating Pacino, Robert Duvall and James Caan for Best Support, the Academy more or less handed that Oscar to Joel Grey on a plate. Liza Minnelli only ever plays Liza Minnelli, but that was evidently OK by Academy voters.
1973               The Sting – Best Picture
Newman & Redford in The Sting
                        Jack Lemmon – Best Actor for Save the Tiger
Robert Shaw in The Sting
The Sting was head and shoulders above everything else in 1973 and richly deserved its win. In fact, I felt its three leads, Paul Newman, Robert Redford and Robert Shaw, should all have been recognized in some way or other. Instead, the Academy chose to nominate Brando again for the abominable Last Tango in Paris. And to add insult to injury the picture, too, was nominated! Jack Lemmon was reasonable in Save the Tiger, but the Academy loved him and so did the voters.
1974               The Godfather, Part II – Best Picture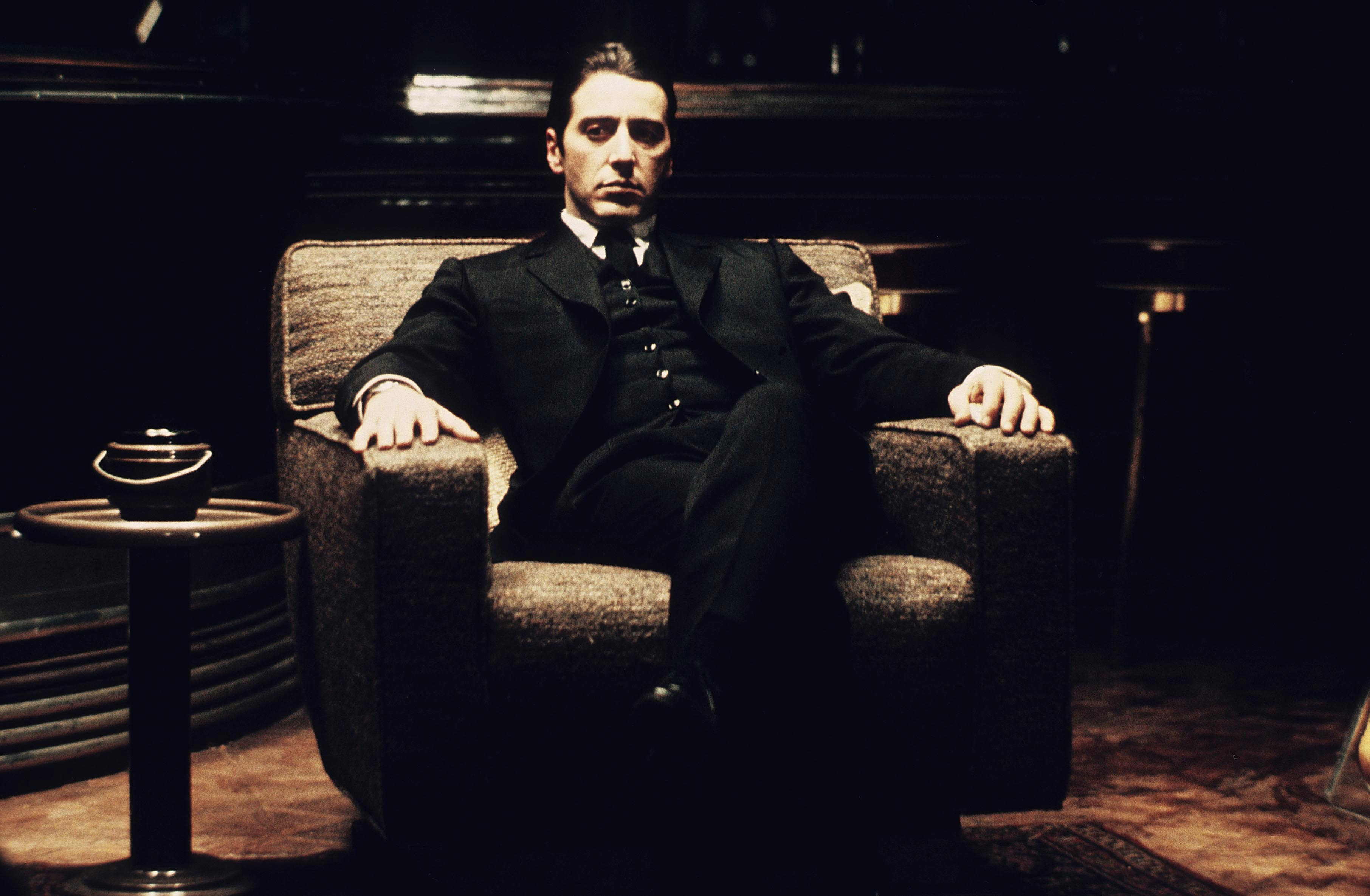 Art Carney – Best Actor for Harry and Tonto
For the third consecutive year the voters got it right as far as Best Picture goes. If anything, The Godfather, Part II was even better than the first instalment. Once again, however, Al Pacino would find no joy. This time he was nominated in the Best Actor category only to be defeated by Art Carney. Then, just to rub salt in the wound, Al's co-star Robert De Niro deservedly took home the Best Supporting statuette. Chinatown was a worthy nomination, as was Jack Nicholson for his performance in it. How Carney beat both Pacino and Nicholson is a mystery. The taught crime thriller The Taking of Pelham One Two Three should have been nominated. Instead, the woefully over-rated disaster flick The Towering Inferno joined the list.
Nicholson in Chinatown                              Robert Shaw – The Taking of Pelham 123