1961               West Side Story – Best Picture
                        Maximilian Schell – Best Actor for Judgment at Nuremberg
                        George Chakiris – Best Supporting Actor for West Side Story
Except for Fanny, I have seen each of the nominees – West Side Story, Judgment at Nuremberg, The Guns of Navarone and The Hustler – several times each. The Hustler stands the test of time really well. So does Judgment at Nuremberg, although it is rather slow going. The early sixties was still a good era for musicals so it is no surprise that one finished on top, especially in such a weak field.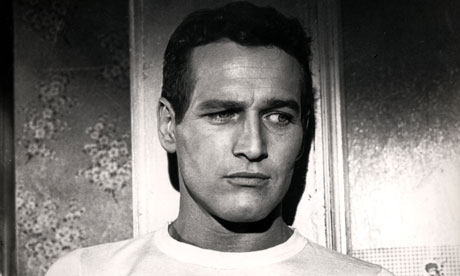 Paul Newman in The Hustler
Paul Newman was desperately unlucky to lose Best Actor for The Hustler. He would have got my vote. Chakiris was a strange winner for Best Supporting Actor, but I can see how it happened. Monty Clift should never have even been nominated for Judgment at Nuremberg. He was mentally ill and his performance was literally dragged out of him by director Stanley Kramer. Jackie Gleason and George C. Scott shared votes from fans of The Hustler; and not enough voters would have seen Peter Falk in Pocketful of Miracles. Conversely, everybody and his dog saw Chakiris in West Side Story. And enough of them must have liked what they saw.
1962               Lawrence of Arabia – Best Picture
                        Gregory Peck – Best Actor for To Kill a Mocking Bird
                        Ed Begley – Best Supporting Actor for Sweet Bird of Youth
Lawrence of Arabia was by far the best picture of 1962 and deserved its victory. Peter O'Toole's performance in the title role was extraordinary and probably should have won out (narrowly) over Peck in To Kill a Mocking Bird. But it didn't. There were two classy westerns pumped out this year and neither was recognized at the time. I refer to the John Ford/ John Wayne classic The Man Who Shot Liberty Valance and Sam Peckinpah's Ride the High Country. Sadly, westerns like comedies rarely get the acknowledgement they deserve.
Randolph Scott & Joel McCrea in Ride the High Country
I have never seen Sweet Bird of Youth, but I have Billy Budd in my collection and Terence Stamp was wonderful in it. So was the very under-rated Robert Ryan who failed to even get nominated. Come to think of it, Omar Sharif in Lawrence of Arabia was stiff to miss out as well. Kirk Douglas was overlooked for Lonely are the Brave in the Best Actor category Perhaps, his modern day cowboy fell victim to the 'cowboy picture' syndrome.
1963               Tom Jones – Best Picture
                        Margaret Rutherford – Best Supporting Actress for The V.I.P's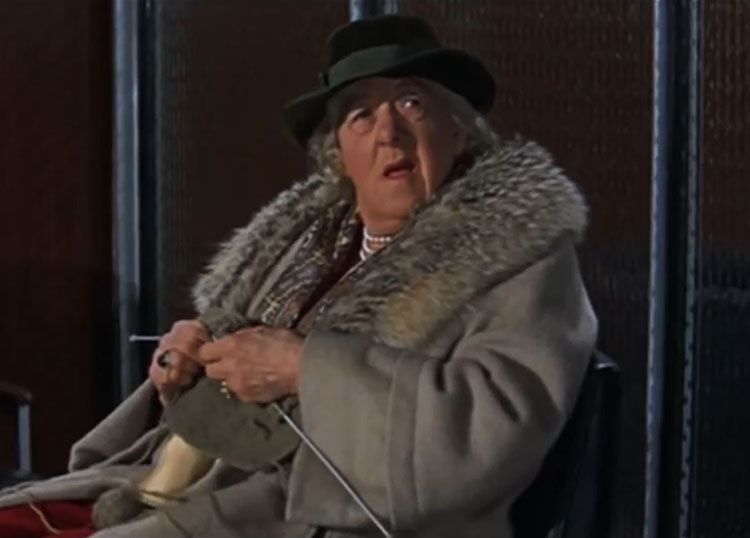 Melvyn Douglas – Best Supporting Actor for Hud
Tom Jones is a quaint little picture that won the Best Picture Oscar by default. The competition consisted of the following: America, America; Lilies of the Field; Cleopatra and How the West Was Won. If all four were playing at a cinema next door for free, it wouldn't be worth the walk to go and see any of them! The immensely popular WW2 drama The Great Escape was the recipient of a solitary nomination – for Best Film Editing. Even Elmer Bernstein's score was not considered to be worthy of a nomination. Otto Preminger's lousy production of The Cardinal made the Best Picture list; The Great Escape did not. Go figure.
Bobby Darin in Captain Newman M.D.
Whoever nominated the candidates for Best Supporting Actress seems to have deliberately orchestrated a win for Margaret Rutherford. The competition consisted of Lilia Skala (who?) in Lilies of the Field, along with no fewer than three women nominated from Tom Jones – Diane Cilento, Joyce Redman and Edith Evans. No wonder dear old Maggie kicked a goal. Melvyn Douglas was a meritorious winner, but Bobby Darin must have ran him a close second for his most impressive depiction of a shell-shocked, guilt-ridden, cowardly G.I. in Captain Newman, M.D.
1964               My Fair Lady – Best Picture
                        Julie Andrews – Best Actress for Mary Poppins
Peter O'Toole & Richard Burton in Becket
My Fair Lady was a worthy winner although I, personally, would probably have preferred Becket, but that might just be the historian coming out in me. At least Mary bloody Poppins didn't win! Julie Andrews, on the other hand, was voted Best Actress, probably because half the voters felt sorry for her having lost the role of Eliza Doolittle to Audrey Hepburn in My Fair Lady. Anne Bancroft's performance in The Pumpkin Eater was infinitely superior – but how many voters actually bothered to watch the picture? Not a lot I'll wager.
Anne Bancroft in The Pumpkin Eater
This was the year that The Beatles hit the screen for the first time with A Hard Day's Night. In it were a number of very good original songs yet none of them was nominated for Best Original Song. Instead, five rather mundane tunes were selected and the least interesting of them all, the somewhat annoying 'Chim Chim Cher-ee' from Mary Poppins, collected the prize.
1965               The Sound of Music – Best Picture
                        Lee Marvin – Best Actor for Cat Ballou
                        Julie Christie – Best Actress for Darling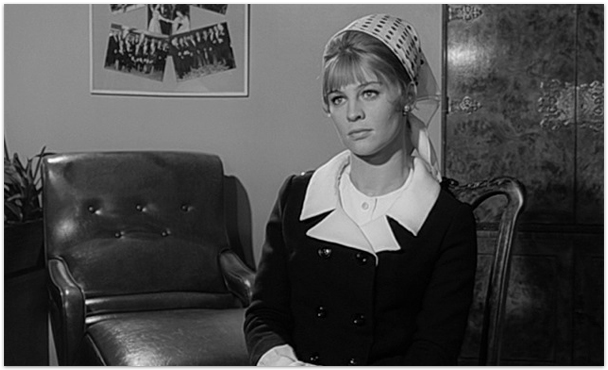 Martin Balsam – Best Supporting Actor for A Thousand Clowns
Well, we dodged a bullet with Mary Poppins but they got us next year with The Sound of Music. Yuk! It is so sugary. Every time it comes on TV I get a toothache! I though David Lean's Doctor Zhivago should have won, but any result other than a victory for The Sound of Music might well have led to rioting in the streets of L.A. – indeed the world.
Julie Christie in Doctor Zhivago
Lee Marvin demonstrated his extraordinary versatility in Cat Ballou to accomplish something very rare indeed in Hollywood – an Oscar for a comedic role. Curiously, Julie Christie won for Darling yet was not even nominated for her performance as Lara in Doctor Zhivago.
Ian Bannen & Hardy Kruger in The Flight of the Phoenix
Martin Balsam was another popular winner. His quality of work has always been first class, so it was good to see him rewarded. I could not comprehend why Ian Bannen was plucked out of the cast of The Flight of the Phoenix and named as a nominee. Surely, Hardy Kruger's performance was the standout in that fine picture. Again, none of the Beatles' songs from Help! were deemed worthy of a nomination (not even 'Yesterday').
1966               A Man for All Seasons – Best Picture
                        Paul Scofield – Best Actor for A Man for All Seasons
                        Elizabeth Taylor – Best Actress for Who's Afraid of Virginia Woolf?
There was not much competition for A Man for All Seasons, so a win came as no surprise. The Sand Pebbles might have given it a run for its money if it had been 30 minutes shorter. Paul Scofield stood head and shoulders above the other nominees for Best Actor and Liz Taylor was more or less gifted an Oscar for Who's Afraid of Virginia Woolf? Her competition consisted of two Redgrave sisters in films hardly anyone saw, Anouk Aimee in the French romance A Man and a Woman, and 65 year-old Ida Kaminska in a Czechoslovakian film! What a boring year 1966 was.