#30  Under the Tuscan Sun (2003)
Diane Lane, Raoul Bova, Vincent Riotta, Lindsay Duncan
A delightful romance with many moving moments and great scenery.
#29  Shane (1953)
Alan Ladd, Jack Palance, Van Heflin, Brandon de Wilde, Jean Arthur
George Stevens' classic western, Ladd and Palance outstanding.
#28  A Few Good Men (1992)
Tom Cruise, Jack Nicholson, Demi Moore, Kiefer Sutherland
Great courtroom drama. Cruise is greatly under-rated as an actor.
#27  The Sting (1973)
Paul Newman, Robert Redford, Robert Shaw, Charles Durning
The ultimate 'caper' film. Brilliant period piece. A clever, clever film.
#26  Elizabeth (1998)
Cate Blanchett, Geoffrey Rush, Christopher Eccleston
Powerful historical drama. Eccleston is exceptional.
#25  O Brother, Where Art Thou? (2000)
George Clooney, John Turturro, Tim Blake Nelson, John Goodman
Coen Brothers' Depression-era take on 'The Odyssey'. I love it.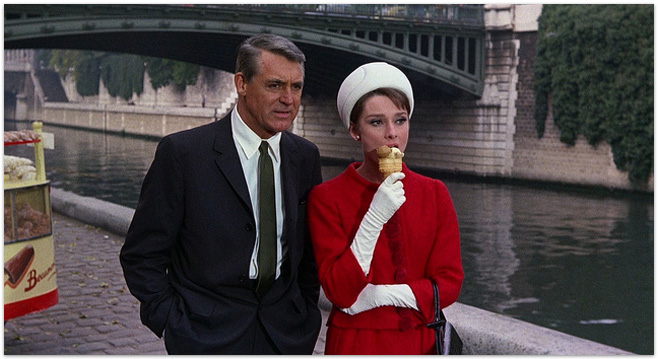 #24  Charade (1963)
Cary Grant, Audrey Hepburn, Walter Matthau, James Coburn
One of the best ever romantic comedies. Great cast and script.
#23  Live From Baghdad (2002)
Michael Keaton, Helena Bonham Carter, David Suchet
How CNN 'stole' the first Gulf War. Terrific historical drama. A sleeper.
#22  Support Your Local Sheriff (1969)
James Garner, Jack Elam, Walter Brennan, Bruce Dern, Joan Hackett
A hilarious western, even funnier than Cat Ballou. Garner is perfect.
#21  All the President's Men (1976)
Robert Redford, Dustin Hoffman, Jason Robards Jr.
History as it happened. Watergate and The Washington Post.
#20  The Magnificent Seven (1960)
Yul Brynner, Steve McQueen, Charles Bronson, James Coburn, Robert Vaughn
The iconic western. If you like westerns it has everything. If you don't, well…
#19  Midnight Run (1988)
Robert de Niro, Charles Grodin, Dennis Farina, John Ashton, Yaphet Kotto
Clever, witty, fast-paced, highly entertaining bounty hunter caper. Super movie.
#18  Charlie Wilson's War (2007)
Tom Hanks, Philip Seymour Hoffman, Amy Adams, Julia Roberts
How Charlie armed the Afghans. Wonderful script. Phil – what a waste.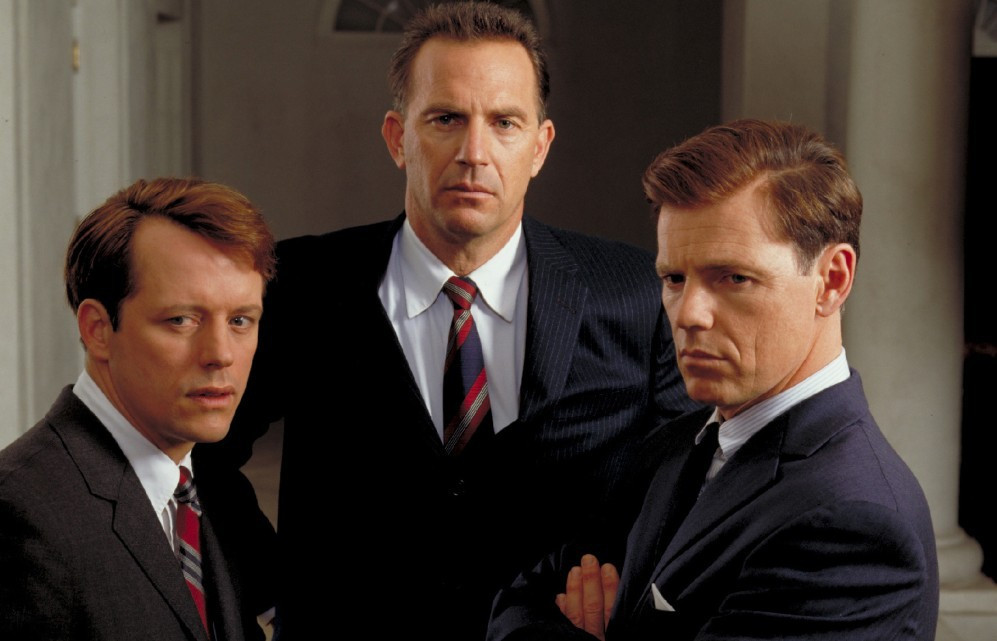 #17  Thirteen Days (2000)
Bruce Greenwood, Steven Culp, Kevin Costner, Dylan Baker
Cuban Missile Crisis 1962. Greenwood and Culp are the Kennedy brothers. Riveting.
#16  A League of Their Own (1992)
Tom Hanks, Geena Davis, Lori Petty, Madonna, Bitty Schram, Rosie O'Donnell
The best ever baseball picture, thanks to Hanks and Davis. Tom can do anything.
#15  From Here to Eternity (1953)
Burt Lancaster, Deborah Kerr, Montgomery Clift, Frank Sinatra, Donna Reed
Timeless WW2 drama set on the eve of Pearl Harbor. Hasn't dated at all.
#14  The Caine Mutiny (1954)
Humphrey Bogart, Fred MacMurray, Van Johnson, Jose Ferrer, Robert Francis
Most entertaining naval drama of WW2. Bogie and MacMurray are excellent. Ferrer too.
#13  Sweet Smell of Success (1957)
Burt Lancaster, Tony Curtis, Martin Milner, Susan Harrison, Barbara Nichols
If you thought Burt and Tony could not act, you should watch this. They are brilliant.
#12  Lawrence of Arabia (1962)
Peter O'Toole, Omar Sharif, Alec Guinness, Anthony Quinn, Jack Hawkins
WW1 historical drama. Staggering cinematography, script and performances.
#11  Since You Went Away (1944)
Claudette Colbert, Jennifer Jones, Shirley Temple, Monty Woolley, Joseph Cotten
Superbly crafted story of an American family at home during WW2. Very moving.
In two day's time I shall post my Top 10.