#10  Road to Perdition (2002)
Tom Hanks, Paul Newman, Daniel Craig, Jude Law, Tyler Hoechlin
Is there anything Tom Hanks cannot do? This period piece set during
the Great Depression is beautifully crafted and, despite its gangland
theme, is not a bloodbath. Hanks is simply the best.
#9  My Cousin Vinny (1992)
Joe Pesci, Marisa Tomei, Fred Gwynne, Ralph Macchio, Lane Smith
Pesci is hilarious, Tomei is stunning and hilarious, and a cast of great
character actors make this terrific movie fun from beginning to end.
#8  Gladiator (2000)
Russell Crowe, Joaquin Phoenix, Connie Nielsen, Oliver Reed, Richard Harris
Ridley Scott's masterpiece set in Roman times. It is fast-paced, moving and
brilliantly acted. It cuts away from the blood and gore; there are no stupid
sex scenes and no swearing. Russell makes the perfect gladiator. Movie-making
of the highest quality.
#7  Fargo (1996)
Frances McDormand, William H. Macy, Steve Buscemi, Peter Stormare
The Coen brothers create something extraordinary every now and then. This is
a gory film and it contains a lot of swearing. But it also has a story that continually
surprises and characters that are both diverse and fascinating. McDormand
certainly earned her Oscar. Macy was most unfortunate to miss out. Despite
a 'based on a true story' caption, the picture is complete fiction.
#6  Double Indemnity (1944)
Fred MacMurray, Barbara Stanwyck, Edward G. Robinson
My favourite film noir. A Raymond Chandler screenplay, directed by Billy Wilder,
so what's not to like? Fred proved he could act, Barbara always could, and
Edward G. has a monologue about 'cause of death' that is worth the price of
admission on its own. I wish Chandler had not written the word 'baby' into
Fred's character's vocabulary, however. Dates the movie a little, but it is still a terrific
piece of film-making.
#5  The Searchers (1956)
John Wayne, Jeffrey Hunter, Natalie Wood, Ward Bond, Vera Miles
In my opinion this is the best western ever made, by the best director who ever lived
– – John Ford. Wayne is wonderful, far better than he was in his Oscar-winning role in
True Grit. Not a perfectly edited picture, however. Several errors – especially the car
in the background of the 'cavalry crossing the river' scene. Monument Valley settings
add to the magic.
#4  'L.A. Confidential (1997)
Russell Crowe, Guy Pearce, Kim Basinger, James Cromwell, Kevin Spacey
Russell's second berth in the Top 10, but the movie has so many great actors in it,
all of them at their peak. Cromwell is a terrific bad guy, Basinger never looked better,
Spacey is as cool as ever, and Guy Pearce (as usual) is under-rated. Awesome drama.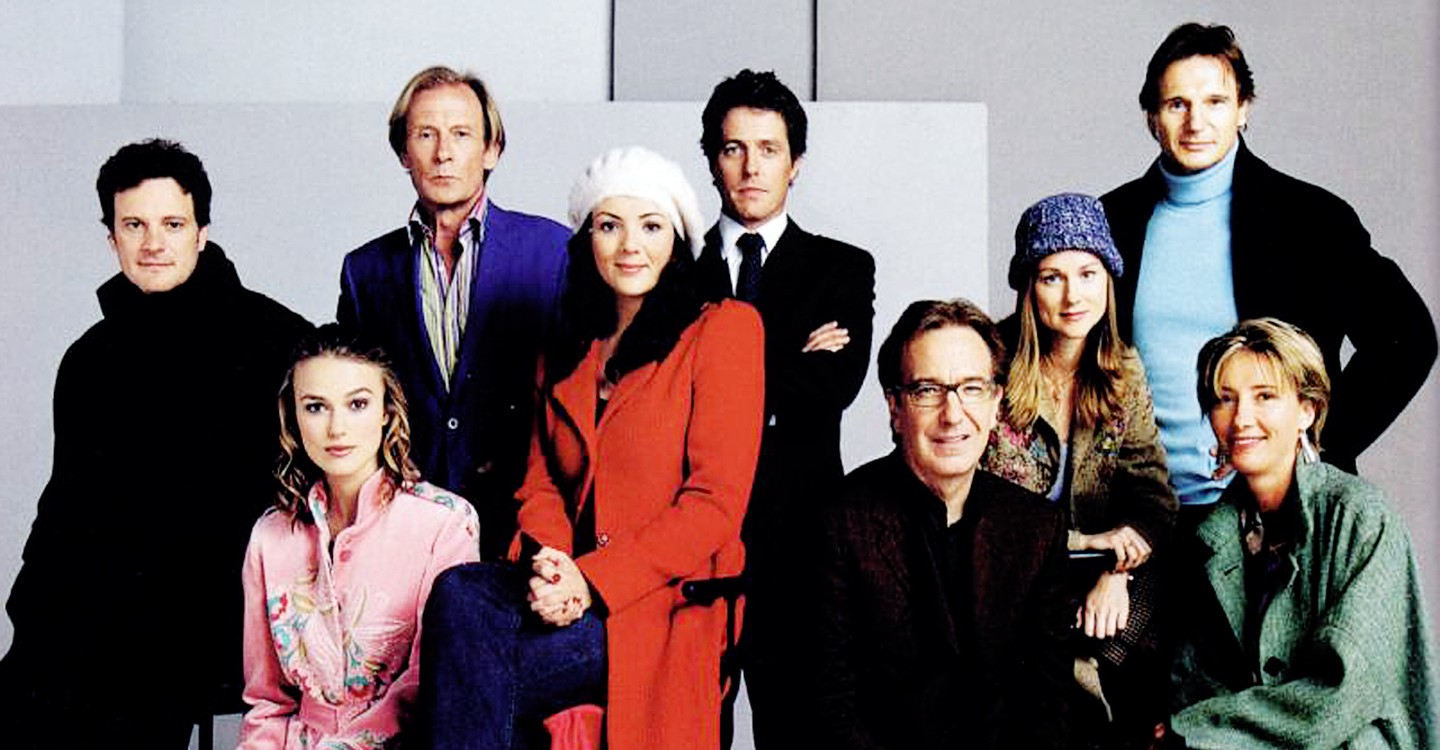 #3  Love Actually (2003)
Hugh Grant, Alan Rickman, Emma Thompson, Keira Knightley, Colin Firth
The ultimate 'feel good' movie. In fact, I am yet to meet anyone (young or old) who
does not like it. It has a huge cast, seemingly selected to appeal to all ages and both
genders. 'Eye candy' all over the place.
#2  Mississippi Burning (1988)
Gene Hackman, Willem Dafoe, Michael Rooker, Frances McDormand, Brad Dourif
An incredibly powerful movie, based on the disappearance of three civil rights youths
in Mississipi in the early sixties. Hackman is always sensational, but Dafoe does equally
as well in this. The support cast is chock-full of genuine talent and they all deliver. A
movie that I find myself watching at least once a year.
#1  Casablanca (1942)
Humphrey Bogart, Ingrid Bergman, Paul Henreid, Claude Rains, Conrad Veidt
It has been over 70 years since Casablanca was made, yet it has not dated an iota. Its
characters are as alive today as they were back in 1942. The picture has romance, intrigue,
suspense, a very witty script, a haunting, beautiful theme, Ingrid at the height of her
considerable beauty – and Bogart! All these factors came together to make what I feel is
close to the perfect movie. Casablanca is what movie-making is all about. And
it was not even made in color or wide-screen, or with a zillion dollar budget.
NOTE: I have been asked about which movies almost made my list, so in two day's time I shall post three 'honorable mentions' for each of the following categories: Sci-fi, war, western, romance, comedy, political, historical, drama, musical, action, suspense, fantasy, adventure – and 'uncategorized'.