MADELEINE STOWE: A native of Los Angeles who now spends her days with her husband on their working cattle ranch in Texas, Madeleine Stowe is actually in her early sixties, and no doubt still a knockout. Back in the late eighties and throughout the nineties, however, she was the star of a succession of hit features and arguably the most desirable screen actress around. Her performance as Cora Munro in The Last of the Mohicans (1992), opposite Daniel Day-Lewis, saw her reach her peak as a silver screen heart-throb.
RACHEL WEISZ: The delightful star of The Mummy (1999) pronounces her surname, 'vice', and has been married to the latest James Bond, Daniel Craig, since 2011. She has a son by her former partner, director Darren Aronofsky. Rachel captured hearts as Egyptologist Evelyn Carnahan, when she played opposite Brendan Fraser in the successful above-mentioned feature released at the close of the 20th century. Now in her early fifties, Rachel is still as beautiful as ever.
SAFFRON BURROWS: This striking, statuesque actress (she was 5'10" tall at 14), first made a name for herself modelling in London and Paris for Chanel, Yves Saint-Laurent and others; before embarking on an acting career. In the surprisingly unsuccessful Enigma (2001), she was gorgeous and intriguing as the mysterious Claire. Openly gay in real life, she has two children with her wife, writer/producer Alison Balian.
HALLE BERRY: In 1985, seventeen year-old Halle won the Miss Teen All-American Pageant, representing the state of Ohio. And no wonder. The following year she was first runner-up in the Miss USA Pageant to Texan blonde/green-eyed beauty Christy Fichtner. Christy was the second of five consecutive Texas-born winners of the pageant that decade. Halle would ultimately win an Academy Award for her performance in Monster's Ball (2001). I did not like the film but found it difficult to take my eyes off her.
KATE BECKINSALE: It is hard to believe that the director of Pearl Harbor (2001) repeatedly told interviewers that Kate was only chosen for the female lead because her plain looks would not present a threat to female cinema patrons! In truth, the best thing about this overblown, over-long, special-effects extravaganza was her presence in it. The London-born daughter of seventies British TV star Richard Beckinsale (The Lovers and Porridge) has always been a beauty.
HELENA BONHAM CARTER: Yet another British actress to make my list. Given her often quirky choice of roles, fans might be surprised at Helena's inclusion here. After all, the actress who played the Red Queen in Tim Burton's 2010 version of Alice in Wonderland, is as far removed from a screen goddess as it is possible to get. Nevertheless, I found the 5'2", curvaceous actress particularly alluring in Live from Baghdad (2002). She possesses that charismatic quality that only the greats have. Sexy, too.
ROSAMUND PIKE: Classy Rosamund Pike is also a Londoner by birth, much to my surprise. For some reason I expected her to be American. A most accomplished young woman, she plays both piano and cello, and speaks French and German. At Oxford University she attended classes with Chelsea Clinton at Wadham College and the two became friends. Rosamund's beauty and acting chops landed her the role of a Bond girl in Die another Day (2002).
JESSICA ALBA: Jessica portrayed an Iban woman in The Sleeping Dictionary (2003), a movie that received little praise from the critics and one that the lady herself personally disliked. She also disliked her own performance in it, which I find surprising. She is extraordinarily beautiful as the title character; her exquisite face being the stuff of dreams. A body double was substituted for her sex scenes and, since Jessica flatly refuses to do nude or semi-nude scenes, it is extremely doubtful that this posed a problem for her.
JOANNA PAGE: No doubt there are readers asking, 'Who?' In Love Actually (2003), she played 'Just Judy', the nude model working with Martin Freeman's character in the photo-shoot. Like TV stars Emilia Fox and Katherine Parkinson, Joanna appeared as herself in an episode of Would I Lie to You? This was in 2010, seven years after the release of Love Actually, and she was even more captivating out of character. If cuteness was an event in the Tokyo Olympics and Joanna entered, Wales would just about be assured of a gold medal.
CHARLIZE THERON: Hailing from Benoni in the Transvaal, South Africa; the statuesque Charlize Theron has managed to impress audiences around the world, not only with her unique beauty, but with her extraordinary acting ability. Anyone watching her play real-life serial killer Aileen Wuornos in Monster (2003), would surely find it difficult to believe Charlize was the same actress who (that very same year) played sexy Stella Bridger in the re-make of The Italian Job.
JENNIFER LOPEZ: Not only a great beauty and actress, Jennifer Lopez has accumulated even greater success as a singer. In 2012, she deposed Oprah Winfrey from her Forbes position as the 'most powerful female celebrity in the world' when her earnings hit $52 million for the year. She demonstrated that she was equally adept as a dancer in the hit 2004 romantic comedy Shall We Dance.
ZIYI ZHANG: When it comes to presenting feminine beauty on planet Earth, every race and culture is sooner or later represented. And each continent boasts an endless bevy of exquisite examples of the female form in all its glory. Most of the time I watch American or European movies, so the opportunity to see Asian screen goddesses does not come along often. In Memoirs of a Geisha (2005) we got to see the fragile, flawless beauty of China's Ziyi Zhang.
ANNE HATHAWAY: One of the most surprising things about lovely Anne Hathaway is the fact that her acting name is also the one she was given at birth by her parents, Gerald & Kate Hathaway, and has nothing whatsoever to do with Bill Shakespeare's wife. After a succession of 'family' films, Anne decided to up-tempo her image by appearing topless in two pictures in 2005 – Havoc and Brokeback Mountain. She has such a beautiful face anyway, one wonders why she bothered. Success, given her talent and looks, seemed inevitable without the need for nudity, semi or otherwise, something she easily proved with her successful portrayal of Andy Sachs in the 2006 hit feature The Devil Wears Prada.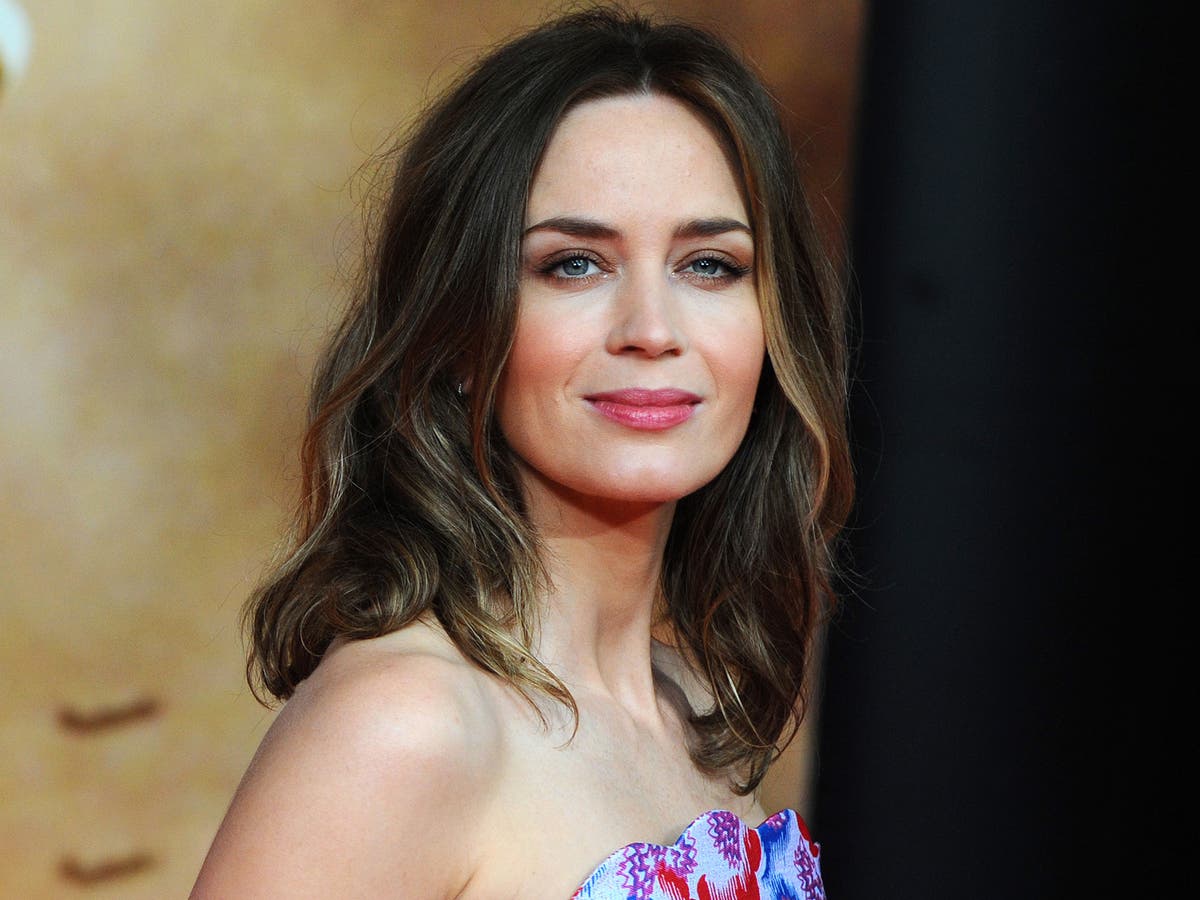 EMILY BLUNT: Londoner Emily Blunt would probably be the first to admit she is not a classical beauty in the accepted sense, but she has a way of stealing scenes simply by being in them. Certainly, Meryl Streep was aware of this quality. When they made The Devil Wears Prada (2006), Meryl laughed that Emily 'should be given the film's carbon copy before she steals it anyway'. For three years (2005-8) Emily was in a relationship with singer Michael Buble.
AMY ADAMS: Without doubt, Amy Adams loveable portrayal of the fairy tale Princess Giselle, in Enchanted (2007), proved to be one of the most refreshing performances of her career, one that resonates with children (and adults) to this day. This musical comedy is part animation (but mostly live action) and has set the bar high for fare of that kind, all thanks to Amy's superb (and very funny) turn as the princess.
SCARLETT JOHANSSON: Stunning Scarlett was born in the Bronx to a Jewish mother and a Danish father in 1984. In 2008, she played Mary Boleyn opposite Natalie Portman in The Other Boleyn Girl. Not only is she a world renowned beauty, she has also been twice nominated for Academy Awards – for Marriage Story and for JoJo Rabbit, both in 2019.
ANGELINA JOLIE: Angelina is the daughter of Academy Award winning actor Jon Voight. Her turbulent private life and three stormy marriages are no secret to tabloid readers and do not bear delving into here. It is equally no secret that she is quite possibly the most desired woman on the face of the Earth, or most surely was at the turn of the century. Twice nominated for Oscars (Girl, Interrupted (1999) and Changeling (2008)), she won for the first of these.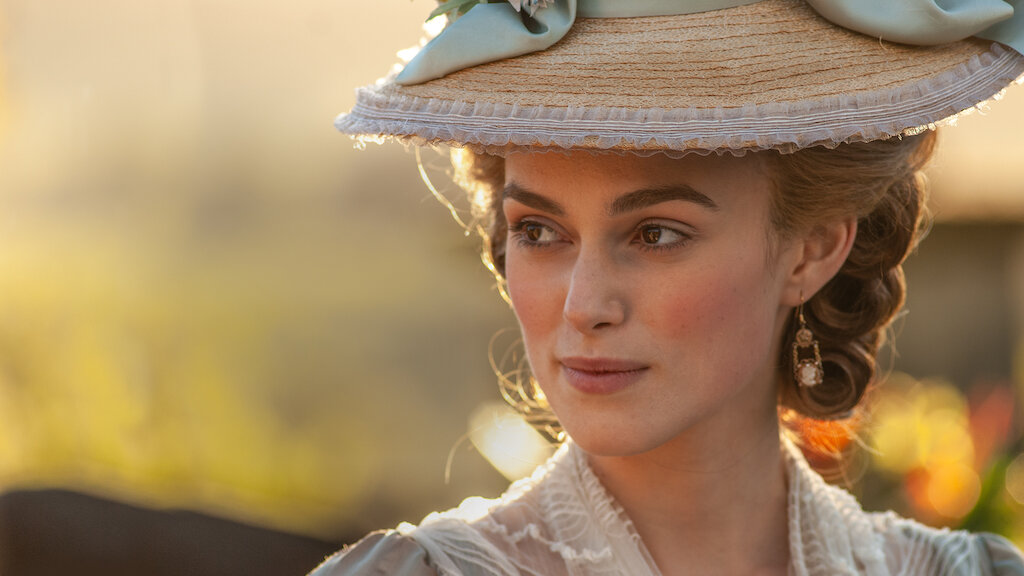 KEIRA KNIGHTLEY: Attractive British actress Keira Knightley was the ideal choice to play the beautiful but erratic Georgiana, Duchess of Devonshire, in a biopic about this extraordinary 18th century member of the British aristocracy, titled The Duchess (2008). Georgiana was headstrong and impulsive, qualities that Keira brings to many of her screen roles. The film drags in places but provides a fascinating insight into life in England's highest echelon circles during the era.
MARGOT ROBBIE: Queenslander Margot Robbie was a former Australian television star who graced the long-running 'soapie' Neighbours from 2008-2010, picking up two Logie Award nominations along the way. In 2013, she really hit it big when cast opposite Leonardo DiCaprio in The Wolf of Wall Street, giving a performance that saw her arrive as the screen's latest sex symbol.
SARAH GADON: Perhaps, it had something to do with the World War Two fashions and hair-style; maybe it was her upper crust English accent, but I found the performance of Canadian actress Sarah Gadon as the young Princess Elizabeth in A Royal Night Out (2015) most appealing. Underneath the character that she portrayed lurked an actress of considerable beauty and charm.