Being born in the 'baby-boomer' era I have been guilty of focusing on screen goddesses of yesteryear, those at their peak between the 1930s and the 1980s, but there now exists a whole crop of beautiful actresses (including in the world of television), who seriously challenge the validity of the oft-spoken belief that, when it comes to the great beauties of the silver screen (even the small screen), we are sadly lacking in genuinely serious contenders today. I beg to differ. Not only are many of today's screen beauties as desirable as their predecessors, in many cases they are considerably better actresses as well. The business is just so competitive these days.
I have chosen just a handful of these extraordinary women to demonstrate that the great screen goddesses of the past have many contemporary counterparts. To those readers who consider my attraction to these ladies to be 'politically incorrect', that I am somehow objectifying them, well, – I am. I admit it. I am a man and I appreciate the glorious beauty of the opposite sex and am not afraid (or ashamed) to own up to it. Listed below is a small cross-section of actresses who have (recently) dazzled me when they appeared in television series. The term 'recently' covers from the 90s until now – not precisely 'recent' but, well, there you go. I suppose what I am presenting first here is a selection of my own personal favourite TV actresses, the ones I personally find most appealing. They are in chronological order according to the initial screening of the series chosen by me as the one in which I recall them most vividly. Movie actresses will follow in a little while and these will be in order of the release date of the movie I have selected for each lady.
20 TELEVISION BEAUTIES
JENNIFER ANISTON: Jennifer, of course, portrayed Rachel Green in a few million episodes of Friends (1994-2004) and, despite solid competition from both Courteney Cox and Lisa Kudrow, emerged (in my eyes at least), as the most appealing of the three ladies. She is now in her early forties and still a head-turner. In 2020 it was rumoured she was back with her former husband Brad Pitt.
EMILIA FOX: Emilia is the daughter of actor Edward Fox and the niece of his brother James, also an actor. She replaced the very impressive Amanda Burton in the lead role in Silent Witness (1996 – ) in 2004. As Dr Nikki Alexander, Emilia has graced the remaining 159 episodes of this fine British series thus far. I saw her guesting on Would I Lie to You? (2007- ) in 2014, and found her to be even more appealing out of character.
ALYSSA MILANO: She played Phoebe Halliwell in 178 episodes of Charmed (1998-2006) and pretty much stole the show with her great beauty; despite considerable competition in the looks department from Holly Marie Combs, Rose McGowan and (briefly) Shannon Doherty. Her ability to don just about anything and look like a million dollars was often demonstrated as the series progressed.
LAUREN GRAHAM: Honolulu-born Lauren was 33 years old when she started portraying Lorelai Gilmore in Gilmore Girls in 2000. By the time it had run its course, in 2007, she was forty and still drop-dead gorgeous. She met actor Peter Krause in 1995 and the couple renewed their relationship when they played brother and sister in the 2010 sitcom series Parenthood. They currently reside together in Los Angeles.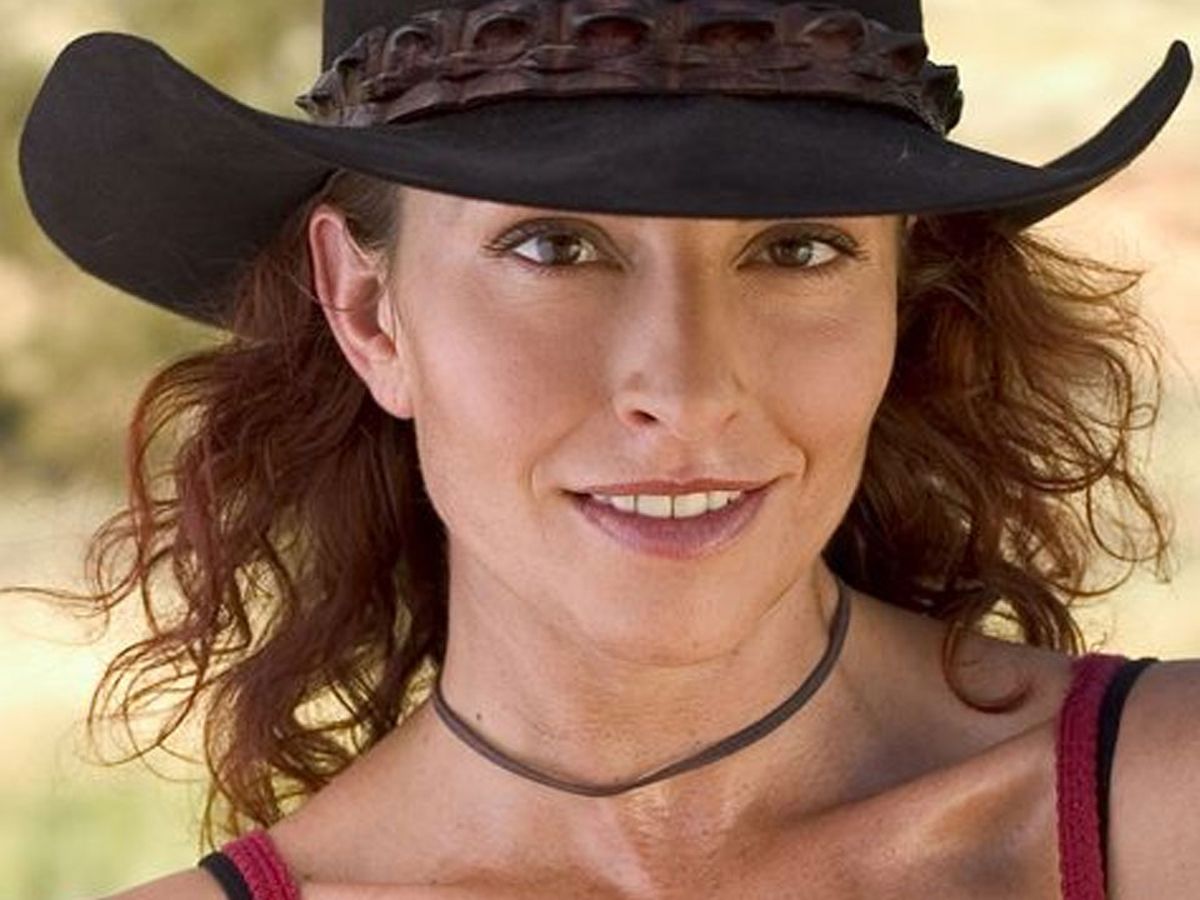 SIMMONE MACKINNON: When Kiwi actress Lisa Chappell decided to pursue her singing career in 2004 and her character, Claire McLeod, was killed off in McLeod's Daughters (2001-9), most fans felt her shoes would be very difficult, perhaps even impossible, to fill. Queenslander Simmone MacKinnon, a former star of the American series Baywatch, soon proved them wrong. She proved to be a 'knockout' in her role as Stevie Hall and she carried the series through to its conclusion in 2009.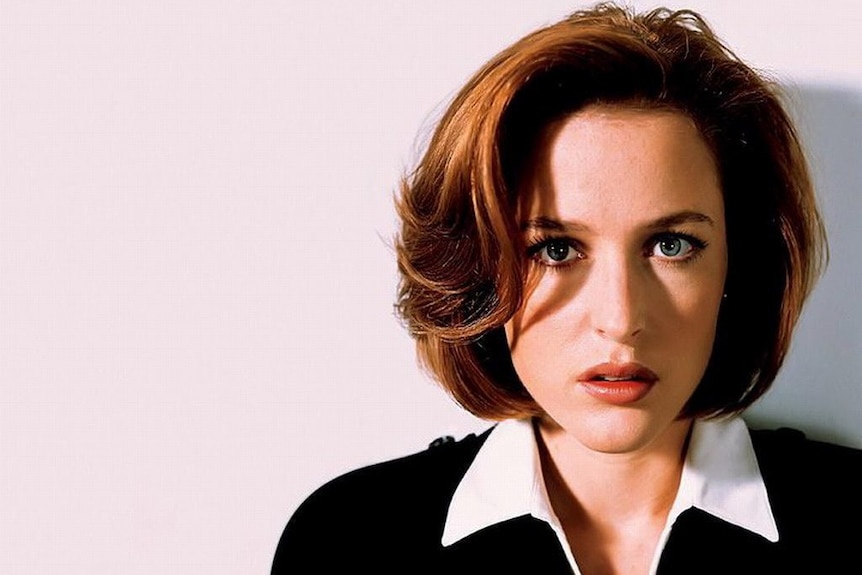 GILLIAN ANDERSON: The 'Scully Effect' got to television audiences all around the globe after Gillian Anderson in the role of agent Agent Dana Scully arrived on the scene for the first time in The X-Files (1993 – 2002). It was not long before the stunning Ms Anderson's character dominated as Scully became the main focus of the series. Poor David Duchovny as Agent Mulder was compelled to take a back seat.
MONICA POTTER: There has never been a shortage of beautiful, talented actresses in Boston Legal (2004-8), and lovely Monica Potter was the first of them. She played lawyer Lori Colson in the first 21 episodes before moving on. She just celebrated her fiftieth birthday in June 2021.
JULIE BOWEN: Lori Colson's character was replaced by the equally stunning Julie Bowen in 2005 on Boston Legal. She played lawyer Denise Bauer and stayed for 52 episodes. I saw her recently opposite Adam Sandler in Happy Gilmore (1996), a movie made almost a decade before, and I did not recognize her. Now in her early fifties and recently divorced, she has three children.
TARA SUMMERS: London-born Tara also graced Boston Legal as lawyer Katie Lloyd in 33 episodes. She is a curvaceous redhead with a prominent nose but that combination, coupled with her delightful British accent, gives her a quality that is quite unique. These days she is in her early forties.
CAROLINE CATZ: She plays Louisa in Doc Martin (2004 – ). Caroline is not your classic beauty but she exudes strength and integrity and is as cute as a button. Married to actor Michael Higgs, whom she met on the set of The Bill, they have a son born in 2001 and a daughter born in 2006. Now in her 50th year, Caroline is as appealing as ever.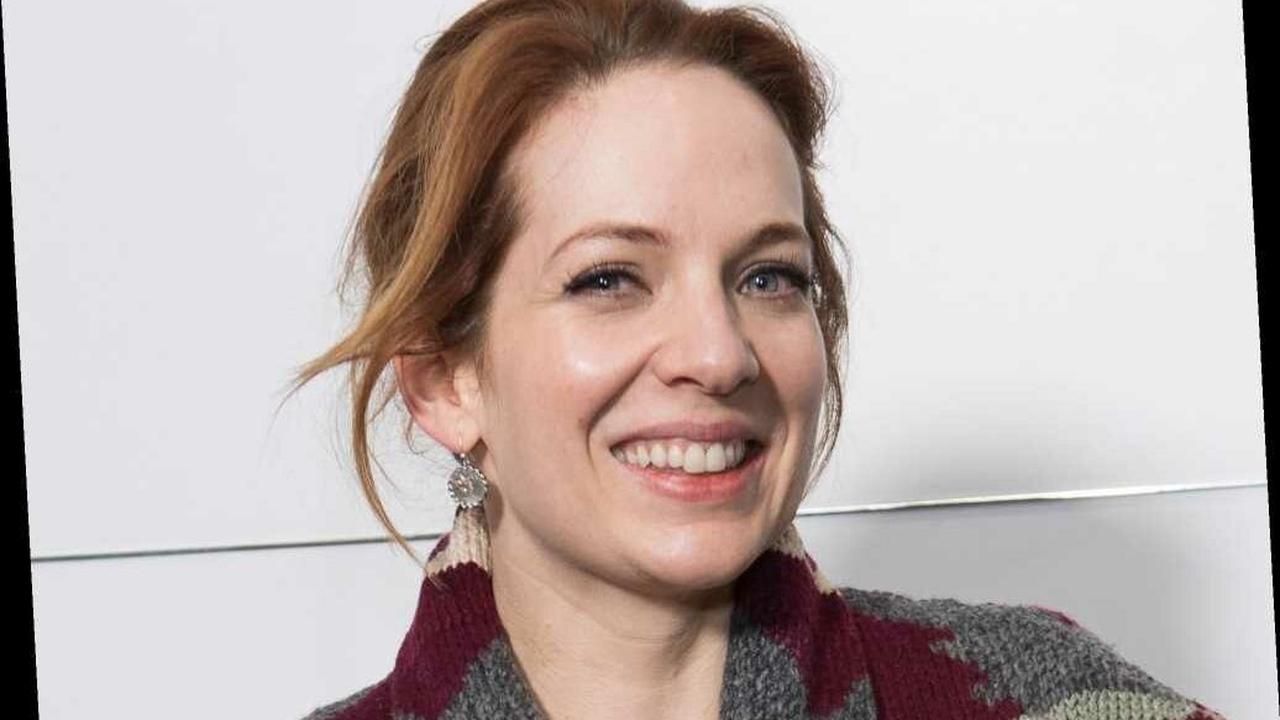 KATHERINE PARKINSON: She was also in the cast of Doc Martin, although only for 24 episodes, in her role as the doctor's receptionist Pauline Lamb. Katherine has personality plus, which has seen her in demand in numerous series in Britain. She has been married since 2009 and is the mother of two children.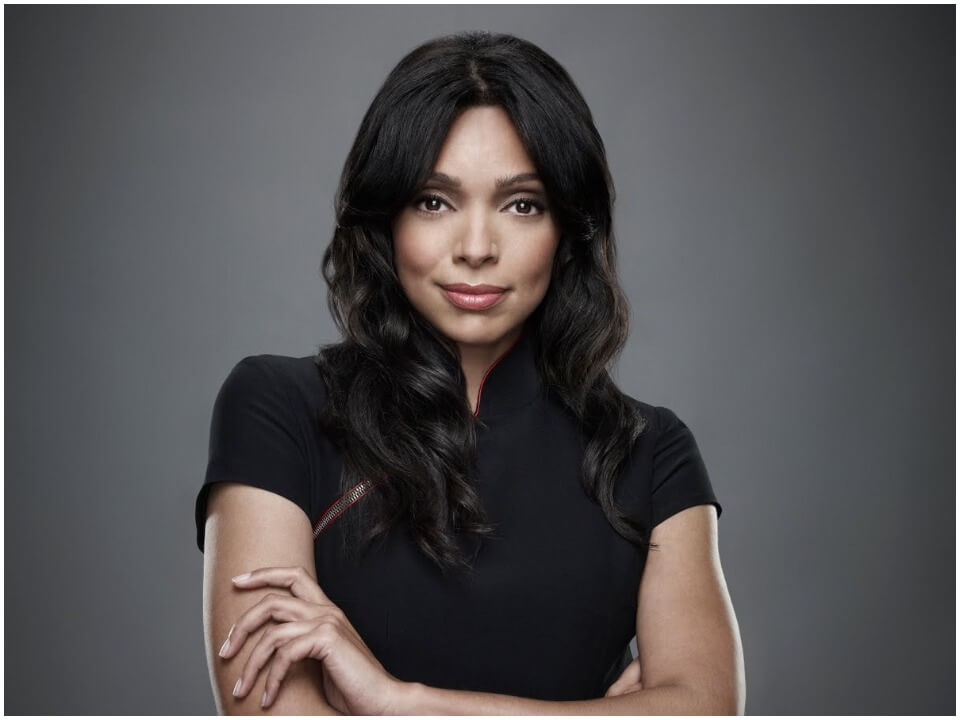 TAMARA TAYLOR: This extremely classy lady plays the pathologist/coroner Dr Camille Saroyan, head of the Forensic Division at the Jefferson Institute in the series titled Bones (2005-17). Born in Toronto, Canada, Tamara dropped out of high school to become a model (with her mother's approval) and has not looked back since then. She married in 2007 but divorced inside five years.
MICHAELA CONLIN: Born to an Irish-American father and a Chinese-American mother, sexy Michaela is also high up the cast list in Bones. She is the real life best friend of the series' leading female player Emily Deschanel. Michaela has never married but is the mother of a son born in 2019.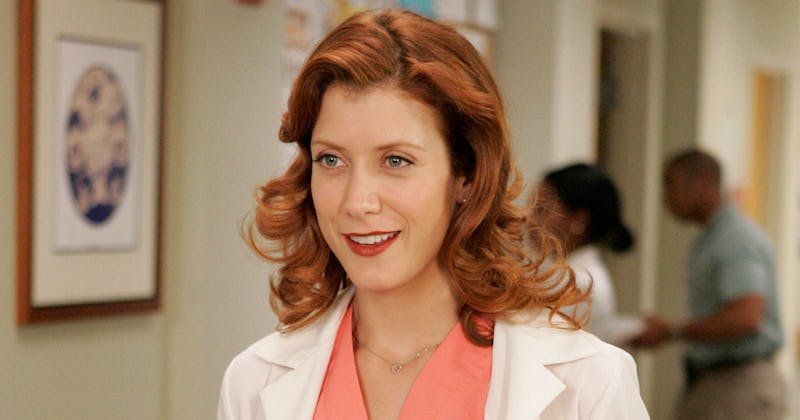 KATE WALSH:  Offspring of Irish-Italian parents, the magnificent Kate Walsh impacted on viewers the moment she appeared in Grey's Anatomy (2005 – ) as Dr Addison Montgomery in the first year of the series. Her facial resemblance to French beauty Catherine Deneuve has often been remarked upon and was even the theme of an episode of 'Grey's'. She has married just once thus far (in 2007), but filed for divorce fifteen months later citing 'irreconcilable differences'.
AMANDA RIGHETTI: Although the breath-taking Amanda does not play the leading female role in The Mentalist (2008-15), her popularity has seen her appear in no fewer than 132 of the 151 episodes, in her role as Grace Van Pelt. Divorced in 2017, she turned 38 in April 2021 and has one child. For what it is worth she is my favourite television beauty of all time.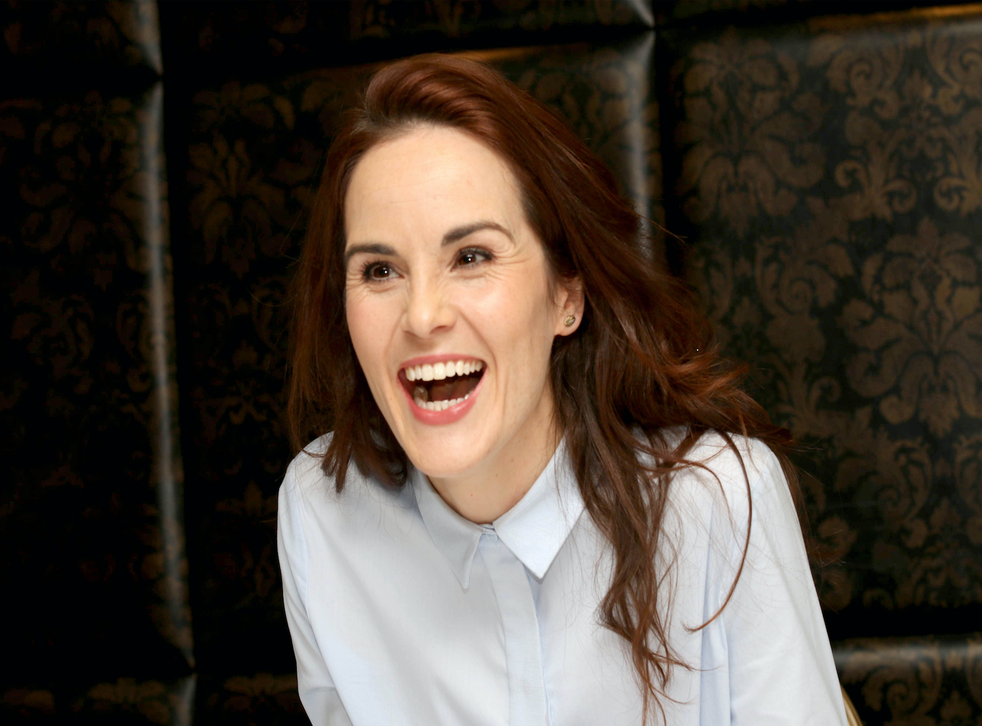 MICHELLE DOCKERY: English actress and singer Michelle Dockery played Lady Mary Crawley in all 52 episodes of the much-acclaimed series Downton Abbey (2010-15). In her personal life she has had to endure the death (from cancer) of her fiancée, Irish director John Dineen, just two days before her 34th birthday in December 2015. She is all class and style.
MEGHAN MARKLE: Although she has since gone on to marry Prince Harry of the British Royal Family, Meghan achieved considerable popularity playing Rachel Zane in the series Suits (2011-19). With all the Royal in-fighting since her marriage, the adverse publicity has sadly caused her appeal to suffer in various circles but her beauty remains unquestioned.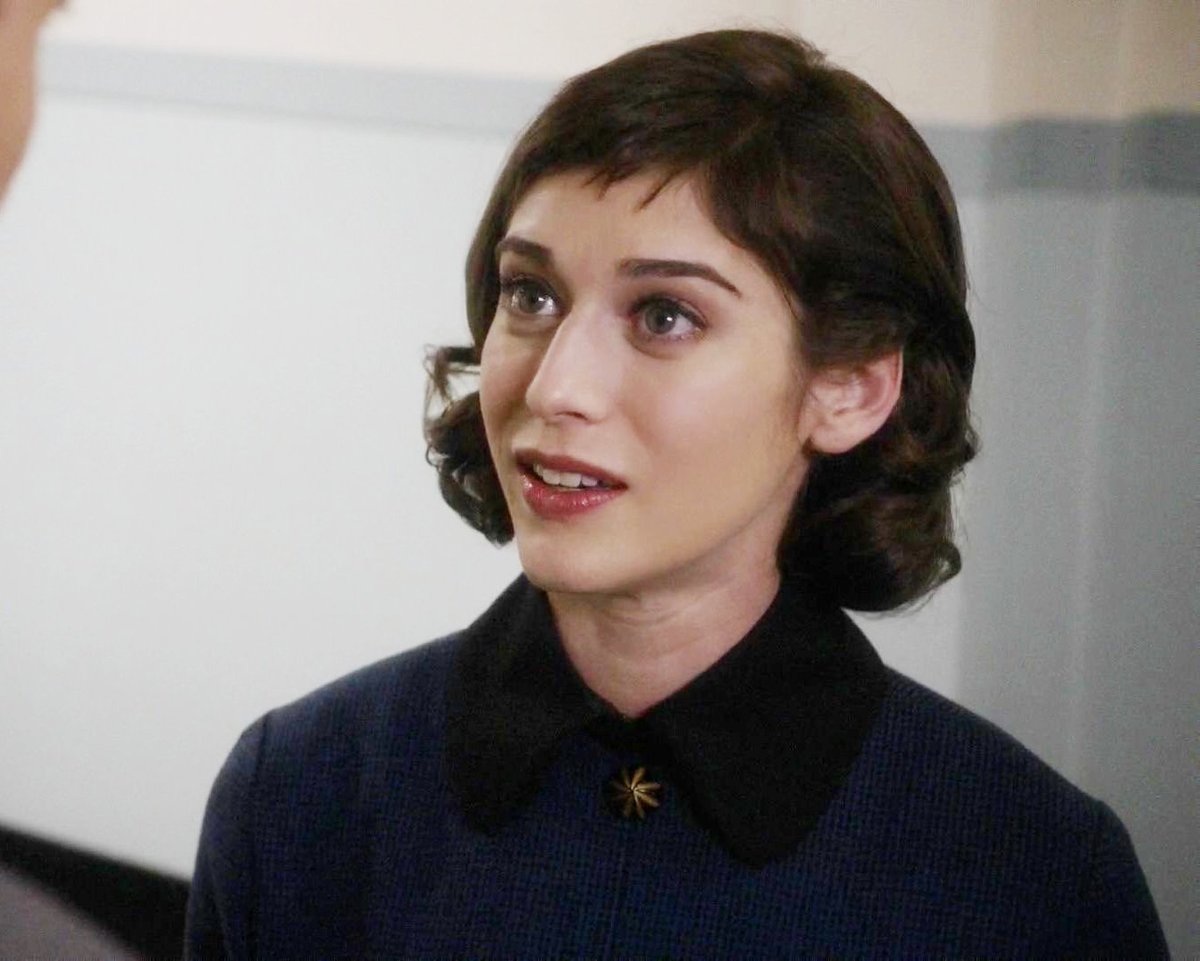 LIZZY CAPLAN: I had never heard of Lizzy Caplan until I began watching Masters of Sex (2013-16). Although she appears semi-naked quite often in the series, it is her face that is most memorable. The series is supposed to be a close to factual account of the trials and tribulations encountered by Dr John Masters (Michael Sheen) and his 'research' assistant Virginia Johnson (Caplan) back in the 1950s, as they studied and recorded how men and women react to sex and masturbation. Lizzy is a 'knockout'.
ELEANOR TOMLINSON: This East Yorkshire girl is quite possibly the most exciting young actress in Britain today. She is certainly one of the most beautiful. As Demelza Poldark in the well-received latest version of Poldark (2015-19), she has captured the hearts and imagination of TV audiences around the world. In a cast that includes no fewer than three notably statuesque women (Gabriella Wilde and Heida Reed being the other two), she stands out. Ms Reed, incidentally, must surely be the only notable actress on television to hail from Reykjavik, Iceland.
ANYA TAYLOR-JOY: One of the most captivating young actresses to appear in the 21st century (in my opinion) is Anya Taylor-Joy, star of the mini-series The Queen's Gambit (2020). There is something about her I find intriguing. I suppose it could just be her unusual portrayal of the chess protégé Beth Harmon in this fictitious tale, but she brings something I find as unique as her looks. I look forward to seeing her in other productions.