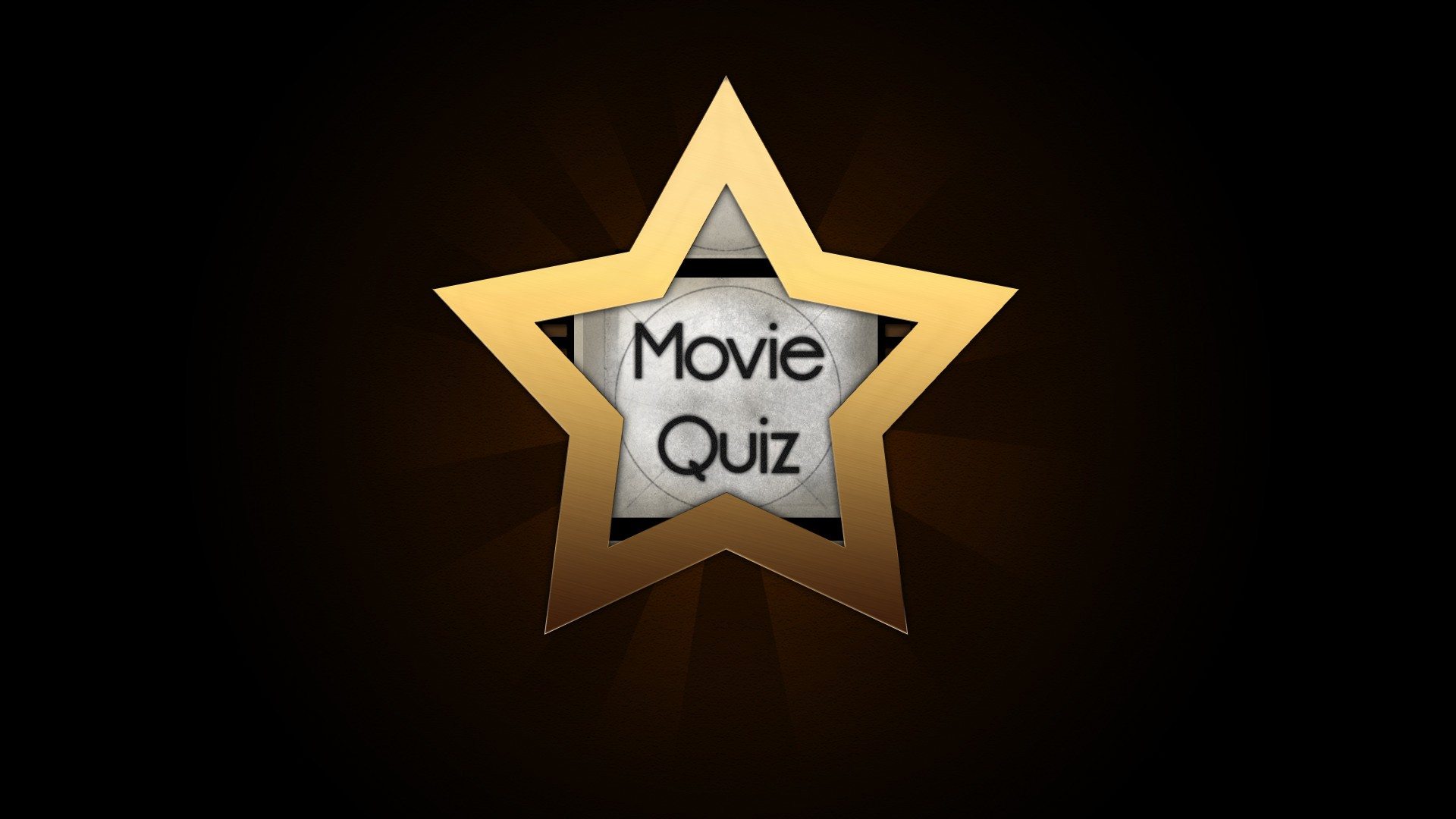 MOVIE QUIZ #7
Q1       MAX BIALYSTOCK AND LEO BLOOM ARE THE PRINCIPAL CHARACTERS IN A COMEDY FIRST MADE IN 1967, THEN IN 2005. NAME THE FILM.
Q2       WILLIAM HURT, ALBERT BROOKS & HOLLY HUNTER ARE INVOLVED IN A LOVE TRIO IN WHICH 1987 FILM SET IN A TV NETWORK?
Q3       CHRIS PINE AND BEN FOSTER PLAY BROTHERS, TOBY AND TANNER HOWARD, IN WHICH 2016 DRAMA?
Q4       WHAT IS EMMA WATSON'S CHARACTER'S FULL NAME IN THE 'HARRY POTTER' FILMS?
Q5       RAINTREE COUNTY (1957) IS SET ON THE EVE OF WHICH WAR?
Q6       WHICH 1950 WESTERN SAW JAMES STEWART TAKE A CUT OF THE FILM'S PROFITS INSTEAD OF AN ACTING FEE?
Q7       THE KING AND I (1956) IS A MUSICAL SET IN WHICH COUNTRY?
Q8       WAS THE WALT DISNEY ANIMATED VERSION OF ALICE IN WONDERLAND RELEASED IN 1941, 1951 OR 1961?
Q9       THE LATIN TITLE OF WHICH 1951 FILM MEANS, 'WHERE ARE YOU GOING?', IN ENGLISH?
Q10     IN THE DOCTOR WHO TV SERIES, HE TRAVELS IN THE T.A.R.D.I.S., WHICH IS AN ACRONYM STANDING FOR WHAT?
Q11     NAME THE 1994 COMEDY/ROMANCE THAT GROSSED $260 MILLION WORLDWIDE, A THEN RECORD FOR A BRITISH FILM.
Q12     WHO SAID, IN A 1989 ROMANTIC COMEDY: 'MEN AND WOMEN CAN'T BE FRIENDS BECAUSE THE SEX PART ALWAYS GETS IN THE WAY
Q13     WHICH 2014 DRAMA, BASED ON FACT, STARS BENEDICT CUMBERBATCH AND KEIRA KNIGHTLEY?
Q14     WHO PLAYS JASON BOURNE IN 'THE BOURNE IDENTITY' FRANCHISE?
Q15     NAME THE ACTOR WHO BRILLIANTLY PORTRAYED THE EVIL AMON GOETH IN THE 1993 MASTERPIECE SCHINDLER'S LIST?
Q16     BARBARA STANWYCK AND JOEL MCCREA CO-STARRED IN A 1939 RAILROADING WESTERN. WHAT WAS IT TITLED?
Q17     NAME THE TWO RIVAL GANGS THAT RUMBLED IN THE 1961 MUSICAL WEST SIDE STORY.
Q18     A MALE AND A FEMALE MOUSE ARE THE MAIN PLAYERS IN THE RESCUERS, A 1977 ANIMATED COMEDY. WHAT ARE THEIR NAMES?
Q19     NAME THE SWEDISH ACTRESS WHO STARRED IN ANASTASIA (1956).
Q20     WHO PLAYED THE LEAD IN THE 1982 SCI-FI/HORROR FILM THE THING?
Q21     NAME THE 1997 AUSTRALIAN COMEDY ABOUT A FAMILY'S LEGAL BATTLE TO KEEP THEIR HOME NEAR THE MELBOURNE AIRPORT.
Q22     SAORISE RONAN STARRED AS EILIS, AN IRISH IMMMIGRANT TO AMERICA, IN A 2015 ROMANTIC DRAMA. WHAT WAS ITS TITLE?
Q23     WHO PLAYED ASTRONAUT JOHN GLENN IN THE RIGHT STUFF (1983)?
Q24     THE CHARACTER MARTIN RIGGS WAS PLAYED BY MEL GIBSON IN WHICH 1987 CRIME THRILLER?
Q25     WHICH 2014 WAR FILM WITH A ONE-WORD TITLE LOOKS AT THE WARTIME EXPERIENCES OF FORMER OLYMPIAN LOUIS ZAMPERINI?
Q26     CHARLTON HESTON AND JOAN HACKETT ARE TERRORIZED BY A GANG LED BY DONALD PLEASENCE IN WHICH 1967 WESTERN?
Q27     WHO WROTE THE LYRICS AND MUSIC FOR MY FAIR LADY (1964)?
Q28     Z 4195 IS A WORKER ANT, VOICED BY WOODY ALLEN, AND THE HERO OF A 1998 ANIMATED FILM. WHAT IS ITS TITLE?
Q29     PAUL SCOFIELD WON A BEST ACTOR OSCAR FOR WHICH 1966 FILM?
Q30     WHAT IS THE NAME OF SAM NEILL'S CHARACTER IN JURASSIC PARK (1993)?
Q31     A CHARACTER NAMED CURLY UTTERED THE LINE, 'I CRAP BIGGER THAN YOU' IN WHICH 1991 COMEDY?
Q32     THE ROMANTIC COMEDY THE LADY EVE (1941) STARRED THE REAL LIFE WIFE OF ACTOR ROBERT TAYLOR. WHAT WAS HER NAME?
Q33     JAMES DEAN PLAYED A CHARACTER NAMED JETT RINK IN WHICH 1956 FILM?
Q34     NAME THE 1997 ACTION FLICK IN WHICH THE PASSENGERS SIEZE CONTROL OF A PRISONER TRANSPORT PLANE. NICOLAS CAGE STARRED.
Q35     ROD STEIGER WAS NAPOLEON BONAPARTE IN WHICH 1970 WAR FILM?
Q36     'BOY, I GOT VISION AND THE REST OF THE WORLD WEARS BIFOCALS', IS A LINE UTTERED BY PAUL NEWMAN IN WHICH 1969 WESTERN?
Q37     GENE KELLY AND LESLIE CARON STARRED IN WHICH 1951 MUSICAL?
Q38     WHICH 1942 DISNEY ANIMATED FEATURE HAS THE CHARACTERS NAMED FLOWER AND THUMPER?
Q39     WHAT IS THE ONE-WORD TITLE OF THE 1997 STEVEN SPIELBERG FILM ABOUT A 19TH CENTURY SLAVE SHIP?
Q40     THE SAME MAN WHO DIRECTED TITANIC (1997), ALSO DIRECTED THE TERMINATOR IN 1984? WHAT IS HIS NAME?
Q41     IN THE LIVE ACTION VERSION OF THE FLINTSTONES (1994), WHO PORTRAYED FRED?
Q42     REAL LIFE LOVERS SUSAN SARANDON AND TIM ROBBINS FIRST MET ON THE SET OF WHICH 1988 BASEBALL MOVIE?
Q43     JOSEPH COTTEN PLAYS 'THE MERRY WIDOW' KILLER IN WHICH 1943 HITCHCOCK THRILLER?
Q44     HONOR BLACKMAN SAID: 'MY NAME IS PUSSY GALORE' IN WHICH BOND FILM?
Q45     NAME THE 1948 WESTERN IN WHICH A GROWN UP SHIRLEY TEMPLE PLAYS COLONEL THURSDAY'S DAUGHTER, PHILADELPHIA.
Q46     WHICH 1962 WORLD WAR 2 FILM WAS NOMINATED FOR BEST PICTURE BUT LOST TO LAWRENCE OF ARABIA?
Q47     WHO PORTRAYED THE TITLE CHARACTER IN THE TOTALLY FABRICATED BIOGRAPHICAL MUSICAL HANS CHRISTIAN ANDERSEN (1952)?
Q48     WHICH 1992 ANIMATED MOVIE ABOUT A COMMUNITY OF FAIRIES FEATURED THE TAGLINE: 'DO YOU BELIEVE IN HUMANS?'?
Q49     JO MARCH IS THE LEAD CHARACTER IN A FILM MADE IN 1933, 1949, 1994 AND 2019. WHAT IS IT?
Q50     HARRISON FORD PORTRAYS A POLICE 'UNIT' SENT TO DESTROY FOUR 'REPLICANTS' IN WHICH 1982 SCI-FI HIT FILM?
ANSWERS MOVIE QUIZ #7
1          THE PRODUCERS
2          BROADCAST NEWS
3          HELL OR HIGH WATER
4          HERMIONE GRANGER
5          THE US CIVIL WAR
6          WINCHESTER '73
7          SIAM (THAILAND)
8          1951
9          QUO VADIS?
10        'TIME AND RELATIVE DIMENSION IN SPACE'
11        4 WEDDINGS & A FUNERAL
12        BILLY CRYSTAL IN WHEN HARRY MET SALLY…
13        THE IMITATION GAME
14        MATT DAMON
15        RALPH FIENNES
16        UNION PACIFIC
17        THE SHARKS & THE JETS
18        BERNARD & BIANCA
19        INGRID BERGMAN
20        KURT RUSSELL
21        THE CASTLE
22        BROOKLYN
23        ED HARRIS
24        LETHAL WEAPON
25        UNBROKEN
26        WILL PENNY
27        LERNER & LEOWE
28        ANTZ
29        A MAN FOR ALL SEASONS
30        DR ALAN GRANT
31        CITY SLICKERS
32        BARBARA STANWYCK
33        GIANT
34        CON AIR
35        WATERLOO
36        BUTCH CASSIDY & THE SUNDANCE KID
37        AN AMERICAN IN PARIS
38        BAMBI
39        AMISTAD
40        JAMES CAMERON
41        JOHN GOODMAN 
42        BULL DURHAM
43        SHADOW OF A DOUBT
44        GOLDFINGER       
45        FORT APACHE
46        THE LONGEST DAY
47        DANNY KAYE
48        FERNGULLY: THE LAST RAINFOREST
49        LITTLE WOMEN  
50        BLADE RUNNER