OUT OF AFRICA (1985)                
I recently treated myself to another viewing of the wonderful Out of Africa, quite simply because I wanted to bask in Meryl Streep's stunning performance yet again. I read that she perfected her Danish accent by listening to recordings of author Karen Blixen reading her own works. Not being a Dane myself, (indeed I have never even met a Danish person in my life), I have no idea if Meryl's accent was good, bad or indifferent, but given her reputation for perfection I suspect it was probably flawless. It matters not, however, for it is her enunciation and the life and depth she breathes into her characters that places her performances, (in my opinion), on a level high above all other movie actors – male or female, past or present. The lady is truly the master of her craft as anyone who watches this film will doubtless concur.
Meryl Streep as Karen Blixen
Meryl's single-minded determination and dedication while doing that which she does best, was evident to director Sydney Pollack on one of the first days of filming. An early scene required her character, Karen Blixen, to be introduced to her African servants and to exchange dialogue with several of the characters in one long take inter-cut with close-ups. Meryl, clad in a high-collared shirt and snug-fitting jacket, completed the first take without a hitch, but the moment Pollack called 'Cut', she yelled 'get this thing off me!' and ripped off her jacket. Moments after the camera had begun rolling she had become aware of a large beetle crawling down the front of her jacket, yet she steadfastly completed the whole take without missing a beat.
Karen Blixen
In another scene later in the picture Karen fends off some lions when they attack one of her oxen. Meryl was assured that the lion she was fending off with her whip was tethered by one of its hind legs and was incapable of getting close to her. However, when the scene was shot, the animal was not restrained at all. Someone had goofed and it came much closer to her than the actress expected. The fear on her face in the scene is quite genuine. She was equally concerned during the hair-washing scene further along in the picture, because it was filmed in close proximity to some very territorial hippopotamus.
Denys Finch Hatton 1908
Decades earlier, Out of Africa was intended to be a project for Greta Garbo to strut her stuff, but it never eventuated. In the eighties Pollack initially wanted Audrey Hepburn to play Karen because he felt that Meryl was simply not sexy enough to play her. Aware of his reservations, Ms Streep turned up for a meeting with him wearing a low-cut blouse and a push-up bra! The ruse worked and she landed the part. A decade earlier, when Nicolas Roeg seemed likely to direct the picture, he had every intention of landing Julie Christie and Ryan O'Neal as the leads in his film. That project also never got off the ground.
Robert Redford as Denys
The real Karen Blixen made no apology for her open love life in Denmark and in Kenya. Her lover back home was indeed the brother of the man she would later wed just to get out of Denmark and to settle in Africa. Some sources claim she also had an intimate affair with General Paul von Lettow-Vorbeck on the ship taking her to Kenya in 1913 as well. It was Lettow-Vorbeck who commanded the German troops in Kenya when World War One broke out a year later. Her real-life romance with Denys Finch Hatton began when the couple met at a hunting club; not out on the plains as depicted here. Then he disappeared for two years on military assignment in Egypt during the Great War. The movie makes no mention of the fact that she miscarried his child while they were living together.
Karen learned of his death from some friends in Nairobi. He had been en route from Mombasa to Nairobi when he stopped off at Tsavo to visit a game warden friend. About to depart, he invited his friend's wife up for a quick ride but she was afraid and said no. Her fear saved her life. His engine cut out shortly after take-off, the aircraft crashed and burst into flames. The film would have us believe he crashed just a few days before Karen was to return to Denmark but that is not so. Denys died on May 14, 1931; Karen left Kenya in August, three months later
Robert Redford stars as Denys and initially intended to play the role with an English accent. Pollack kyboshed that notion, feeling audiences would be distracted if they had to come to terms with him speaking anything but 'Americanise'. After all, Redford is the quintessential American! He still tried out an accent in early scenes but these were eventually over-dubbed. The compass Denys gives Karen was the actual one belonging to Finch Hatton. Unfortunately, it was stolen shortly after that scene was completed and has never re-surfaced.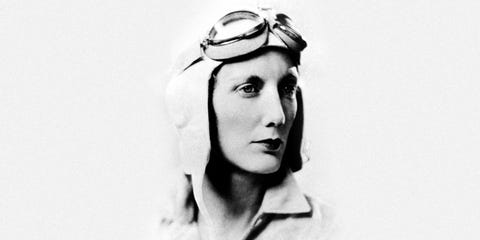 Beryl Markham (Felicity in the movie)
The part of Felicity, played by Suzanna Hamilton, is based on real-life writer, horse-trainer and aviatrix Beryl Markham. Among other achievements, she was one of the first women to fly across the Atlantic and became quite famous. She was also reputedly one of Denys Finch Hatton's many lovers, a point hinted at during one of his altercations with Karen. It is generally accepted that Beryl (Felicity) and Denys began their affair as his romance with Karen wound down. He asked her to accompany him on his final flight, but one of her servants had a premonition of disaster, she heeded it and begged off. Director Pollack was fortunate to actually meet the elderly Ms Markham early in pre-production. She died in 1986 at the age of eighty-three.
Director Sydney Pollack on the set in England with Meryl
Karen's book was published six years after she returned to Denmark. Celebrity Bennett Cerf, along with Donald Klopfer, had recently purchased the 'Modern Library' publishing house and renamed it – 'Random House'. They wanted to publish random manuscripts that caught their fancy, hence the name they happily settled upon. The 'random' element is why it was decided to publish Out of Africa. Today, of course, 'Random House' is one of the world's major publishing houses. Karen lived until the age off seventy-seven, passing away in Denmark in 1962.
Like every life ever lived, Karen's was unique, yet it was not crammed with drama and momentous events, despite its exotic setting in Kenya during World War One. Hers was not the kind of story Hollywood tended to turn into major motion pictures, yet it is so beautifully crafted and acted that we are drawn into her life and times effortlessly and the result is a delightful motion picture that will live on in our memory. Thank you, Meryl Streep.