Fabian Forte                                                  with Capucine in North to Alaska
Fabian Forte (stage name Fabian), believe it or not, hails from the same city, Philadelphia, as did Lanza, Darren, Avalon and Rydell. The son of Josephine and Dominic Forte, (his father was a police officer), Fabian was virtually plucked off the streets because of his good looks and sculpted into a pop singer during the mid- fifties. His songs (like his voice) were only so-so, but he provided a pleasing personality in the pictures he made. 20th Century Fox put him into Hound-Dog Man (1959) and he acquitted himself well. His best screen performance was in the John Wayne/Stewart Granger western North to Alaska (1960), a delightful romantic comedy that demonstrated he was a most capable actor. Evidently, the acting lessons he took from Leonard Nimoy (Star Trek's Mr. Spock) had held him in good stead.
Tony Bennett
Although Tony Bennett has appeared as himself in several movies and TV shows, his only role as a fictional character was in the 1966 film The Oscar, an experience he readily described as 'terrible'. He never again sought a film role. Born Anthony Benedetto in Queens in 1926 to a father who had emigrated from Reggio Calabria in southern Italy, Tony would meet Bob Hope in 1949 and be taken with him on the road. It was Hope who shortened his name to Tony Bennett just before Tony was signed to a contract at Columbia Records. And the rest is history. His classic single, 'I Left My Heart in San Francisco', became his signature tune. A singer of rare quality, Tony has won no fewer than twenty Grammy Awards.
Al Martino                                                                                             with Marlon Brando in The Godfather
At the risk of sounding like a broken record, the popular singer Al Martino was born Alfred Cini to parents from Abruzzo, Italy – in Philadelphia! At 18 years of age he was wounded at Iwo Jima during WW2 (he was in the US Navy), and after the war he took the advice of a family friend, Alfred Cocozza, (later to be known as Mario Lanza), to take up singing. In 1952, Al won the Arthur Godfrey's Talent Scouts TV program and was soon signed to a recording contract. Numerous hits ensued and he even landed an acting role as Johnny Fontane in The Godfather (1972). A heart attack claimed him six days after his 82nd birthday in 2009.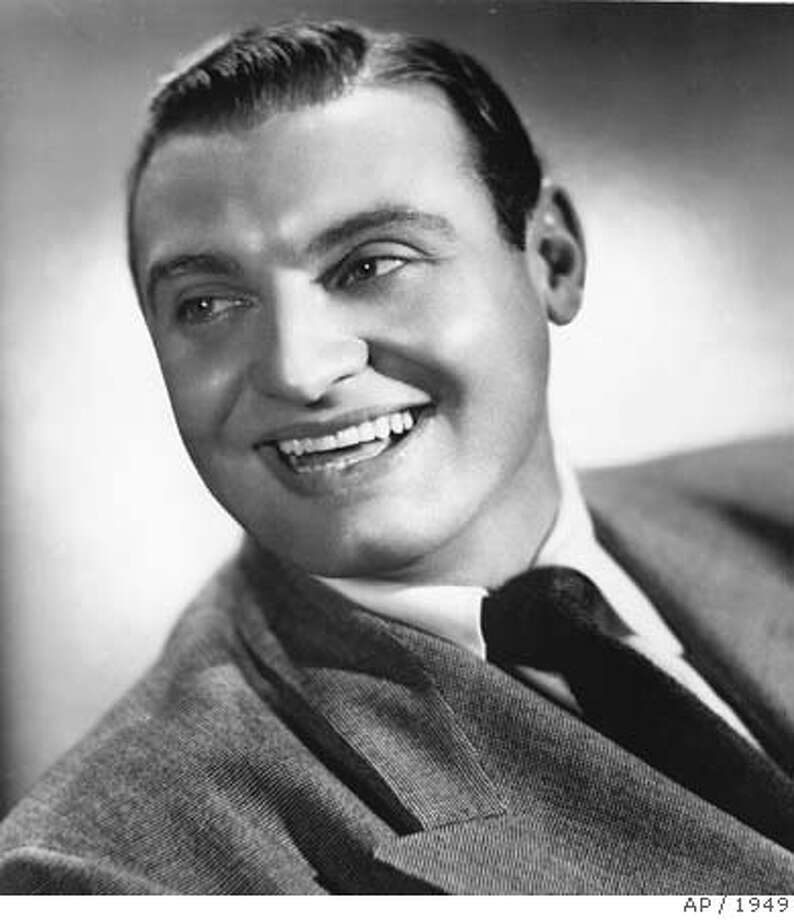 Frankie Laine
Francesco LoVecchio was the son of Giovanni and Cresenzia, Sicilian emigrants to Chicago's 'Little Italy'. The boy's father was (for a while) the personal barber to gangster Al Capone. As a youngster Francesco had been living with his grandfather when the latter was murdered by rival gang members. It was a tough neighbourhood. In 1938, 25 year old Francesco changed his name to Frankie Laine and endeavoured to make his way as a singer. But success eluded him for five more years before he moved out to California. Even then, it was not until late 1946 before Hoagy Carmichael discovered him and Frankie was at last signed to a recording contract with the newly created Mercury Records. When his single titled 'Mule Train' knocked his other single 'That Lucky Old Sun' from the top spot on the charts, he became the first artist to hold the top two slots on the charts simultaneously. He made eight movies in his lifetime, most of them guest-starring as himself, but his songs provided wonderful background and themes for many pictures. It was Frankie who recorded the theme for Mel Brooks' Blazing Saddles (1974). He died at the age of 93 in 2007.
Jon Bon Jovi                                                       as Lt. John Emmett in U-571 (2000)                                                    
John Francis Bongiovi Jr is the son of an Italian father from Sciacca, Italy and today is world famous as the singer/actor Jon Bon Jovi. His mother Carol Sharkey was one of the very first Playboy bunnies. Jon left school at sixteen to pursue a career as a singer and he has never looked back. His rock group bears his name and is one of the most successful bands of all time. According to actor Kiefer Sutherland, members of the cast for the western movie Young Guns II (1990) were all eating hamburgers at a diner while Jon scribbled on a napkin. Six minutes later he declared he had just written the theme song for the movie, the best-seller 'Blaze of Glory'. Jon Bon Jovi has made several movies and would love to make more. 'If I look at someone like Sinatra', he says, 'who toured until he was 80 and made 60 movies, that would be a great life to have.'
Sonny Bono                                                       Sonny & Cher
Sonny Bono's parents were natives of Palermo, Italy, but he was born in Detroit, Michigan in 1935. He was the much-maligned other half of the singing duo Sonny & Cher. There is no doubt that Cher was the main reason why the duo topped the charts so many times. Since branching out on her own, Cher has further enhanced her already stellar reputation as a top notch performer. Sonny, on the other hand, had almost no singing talent, but possessed an engaging personality that endeared him to fans around the world. Like Cher, he made movies as well. Compared to her Oscar-winning screen career, however, his was negligible.
For some considerable time he and Cher were 'top of the pops', churning out a number of hit tunes in the sixties, the biggest of which was the iconic 'I Got You Babe' which charted at number one in 1965. In fact, they had five songs in the Billboard Top 20 in that year alone. The Sonny & Cher Comedy Hour on US television ran successfully from 1971-74, but a year later the couple divorced. In 1977 Sonny decided to give up acting altogether. He was guest-starring in an episode of Fantasy Island when he inadvertently forgot the name of one of the show's stars, the diminutive Herve Villechaize who played 'Tattoo' in the series. Villechaize gave him a tongue-lashing in front of the cast and crew and Sonny suddenly realized he no longer needed this in his life.
Sonny opened a restaurant in Palm Springs but encountered bureaucratic red tape when he attempted to put up a larger sign. He decided to do something about the problem, so he ran for mayor and won the election. The victory lit a fire within him that would ultimately lead him to the House of Representatives in 1994. He died in January 1998 from injuries sustained when he collided with a tree whilst skiing at Lake Tahoe, California. His widow, Mary, was elected to fill the remainder of his electoral term and would be re-elected seven more times before being defeated in the election of 2012. Sonny was almost 63 at the time of his death.