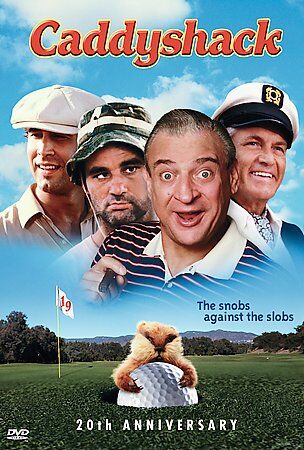 Cindy Morgan                                           Brian Doyle-Murray   
Twenty-five year old Cindy Morgan's first film role was playing 'Lacey Underall' in the 1980 comedy Caddyshack. She initially refused to do the topless scene, but sleazy producer Jon Peters took her aside and threatened her with the 'you'll never work in Hollywood again if you don't' routine. She did the scene but, not surprisingly, had no time for the man. 'To be a good producer', she wryly said of him, 'one needs to be able to eat lunch and make ill-informed decisions.' Peters even brought a Playboy Magazine photographer to the set, with instructions to get naked shots of Cindy for publication. Director Harold Ramis intervened and supported the girl's refusal to be exploited. In case you were unaware of it, the role of Lou Loomis, the boss of the caddies, is played by Bill Murray's real life brother Brian Doyle-Murray.
The excellent thriller Shoot to Kill (1988) was retitled Deadly Pursuit in the United Kingdom because, after the massacre in Hungerford where a maniac went on a shooting rampage and killed a dozen people. It was considered to be in bad taste to have the word 'shoot' in the title. In order to make it difficult for audiences to pick which one of the hikers is the killer, actors known for portraying villains in their films were cast. A clever ruse and it worked well.
Singer Bobby Darin in Hell is for Heroes (1962)
Steve McQueen fought with the director, the writer, the producer and most of the cast of Hell is for Heroes (1962), and especially with co-star, singer Bobby Darin. The singer detested him. A columnist visiting the set noted McQueen's obnoxious conduct and commented aloud that 'that man is his own worst enemy.' Darin overheard the remark. 'Not while I'm around', he retorted. And he meant it.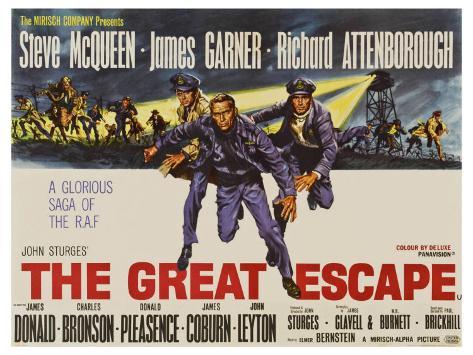 Charles Bronson                       David McCallum                                    Bronson & wife Jill Ireland 
During production of the highly successful WW2 film The Great Escape (1963), Charles Bronson (Danny 'the Tunnel King') was introduced to Jill Ireland, the wife of David McCallum (Ashley Pitt), on the set one day. Bronson jokingly told David that he would one day steal her away from him. True to his promise, Charlie made Jill his wife in 1968, eighteen months after she had divorced David. They remained together until her death in 1990.
          Jane Darwell in Mary Poppins (1964)
Back in 1940, Jane Darwell memorably played Henry Fonda's mother Ma Joad in The Grapes of Wrath. She was long retired and living at the Motion Picture Country Home in Woodlands, California when Walt Disney coaxed her out of retirement at the age of 85 and convinced her to play 'the bird woman' in his 1964 production of Mary Poppins. He even sent a limousine to fetch and return her home from her one day of shooting. It was her final screen appearance and she passed away three years later.
According to those on the set of El Cid (1961), the two stars Sophia Loren and Charlton Heston hated one another. The suggested reason for their animosity is said to have been because Sophia was being paid one million dollars for ten weeks' work, considerably more than Heston's fee. He admitted later that it so disturbed him that he found it impossible to look into Sophia's eyes during their love scenes no matter how hard the director Anthony Mann begged him to do so. And it wasn't just the money. Chuck's ego was bruised.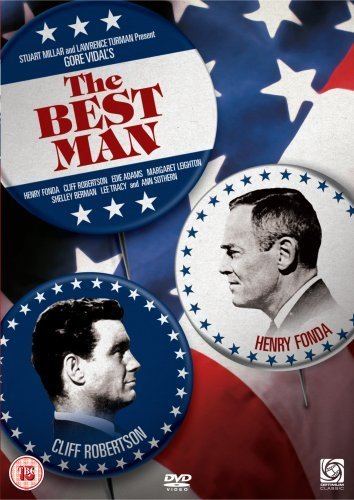 The 1964 political drama The Best Man had Henry Fonda and Cliff Robertson's characters competing for their party's presidential nomination. Henry played a man similar to Adlai Stevenson; Cliff was a Richard Nixon type. The then B-grade actor Ronald Reagan was rejected for both roles because, as an executive at United Artists knowingly stated, 'he did not have that presidential look'. In hindsight, the man was probably right.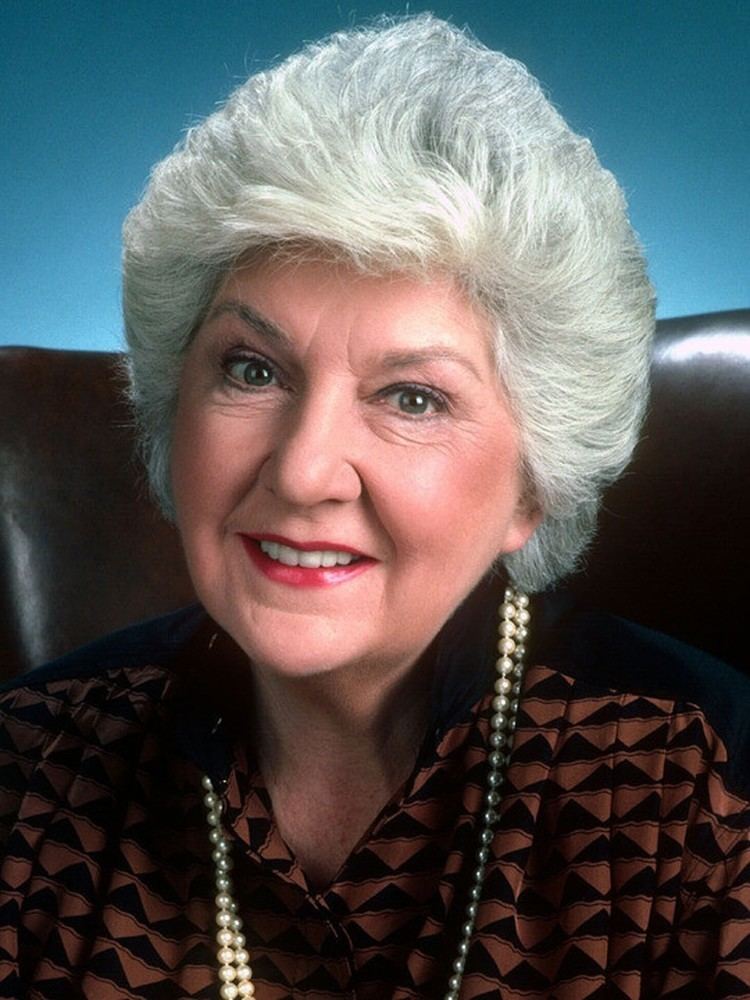 Ann-Margret in Byr Bye Birdie (1963)                         Maureen Stapleton                                                                       Paul Lynde
At a dinner party for the cast and crew to celebrate the completion of the 1963 musical Bye, Bye Birdie, either the outspoken Maureen Stapleton or the openly gay comedian Paul Lynde stood up and announced: 'Ann-Margret, I want you to know that I'm the only person who worked on this film who didn't want to fuck you!' Most sources (but not all) suggest it was Maureen who made the remark.
                           Grace Kelly                                                       Tippi Hedren
Alfred Hitchcock had discussions with Grace Kelly about her accepting the title role in his 1964 thriller Marnie, and she was excited about this opportunity to return to the screen. Unfortunately, the people of Monaco learned of his offer and made it very clear that they would not brook their princess appearing on-screen portraying a compulsive thief. There was another complication as well. She still owed MGM a movie on her contract which had been interrupted by her wedding to Prince Rainier of Monaco back in 1956. She reluctantly turned down Hitch's offer and would never act again. The role went to Tippi Hedren (the mother of actress Melanie Griffith).
By 1964, Clint Eastwood was tired of playing good guy Rowdy Yates in TV's Rawhide, but his contract forbade him making movies in America during any breaks between seasons. When an offer was made to play an anti-hero in an Italian picture being shot in Spain, he accepted the paltry $15,000 pay check. A Fistful of Dollars was churned out in just eight weeks. During the shoot he had to explain to the Italian screenwriters that coonskin hats were no longer worn in the American West in the 1870s. He purchased his own hat and black jeans, as well as a few cigars (he was a non-smoker) which he chopped into three pieces. The picture was shot in silent form and it was not until its American release in 1967 that his dialogue was added!
When Glenn Ford accepted the lead in Pocketful of Miracles (1961), he helped finance the picture through his own production company on the condition that his girlfriend at that time, the lovely Hope Lange, be offered the female lead. In an interview later he also claimed to have used his influence to get Bette Davis her major role in it. Bette read this and was incensed. 'Who is that son of a bitch that he should say he helped me have a comeback!' she snarled. 'That shit-heel wouldn't have helped me out of a sewer!' Like a great many of her peers, she had little time or affection for Mr. Ford.