Burt Reynolds & Sally Field in Smokey & the Bandit (1977)
Burt Reynolds had been smitten with Sally Field for some time, ever since he saw her debut in Gidget on TV in 1965, and wanted her for the role of Carrie in Smokey and the Bandit (1977). She had recently completed the rather dark Sybil (1976) and was in search of a lighter, fun vehicle, so she accepted the role. She and Burt fell in love and were together for four years until 1980.
           Mercedes McCambridge              Linda Blair in The Exorcist (1973)
Linda Blair was nominated for a Best Supporting Actress Academy Award for her performance in The Exorcist (1973) before it was discovered that the voice used for her demonic possession scenes belonged, in fact, to actress Mercedes McCambridge. Academy rules do not permit the reversal or changing of Oscar nominations, so Linda remained in the running regardless. The publicity surrounding the situation, however, virtually ensured she could not hope to win. She didn't.
Jane Seymour & Christopher Reeve in front of the Grand Hotel
If you ever have a desire to visit the location where most of the 1980 romance Somewhere in Time was filmed, you must travel to beautiful old Grand Hotel on Mackinac Island, Michigan. Today, there is a plaque on a stone monument placed on the hotel's site at the actual place where Richard (Christopher Reeve) met Elise (Jane Seymour) in the picture. Interestingly, even today, automobiles are not allowed on the island.
                               Nigel Havers in Chariots of Fire (1981)
The budget for Chariots of Fire (1981) was threadbare so producer David Puttnam offered each of the four principal actors a two and a half percent share of his own share of the gross to possibly offset their bare minimum scale payments. When the picture started to gain momentum, Nigel Havers (Lord Lindsay) rejected an offer of ten thousand pounds for his share. Six months later he received a cheque in the mail from David. It was for 38,900 pounds sterling – his share of the takings.
It may come as a surprise to read that Doris Day was a method actor. In the 1960 thriller Midnight Lace, she called upon a personal experience to use for a terror scene. She chose the time her vile husband, trombone-player Al Jorden, hauled her out of bed while she was ill and pregnant and threw her against a wall. Drawing on this for motivation, she became really hysterical in the scene and collapsed in a genuine faint at its completion. She vowed then and there never to act in anything but comedies for the remainder of her career. And she stuck to it.
Kim Novak                                                             David Hemmings                                                 *
The 1966 film Eye of the Devil was nearing completion when its star Kim Novak walked off the set and never came back. The studio claimed she fell from a horse and was unable to complete her obligations due to her injuries, but actor David Hemmings remembered it differently. He and Kim had an affair during the shoot and she told him that she had a major altercation with producer Martin Rosohoff and was fired from the production.
               Katharine Hepburn & Peter O'Toole in The Lion in Winter (1968) 
Peter O'Toole got to know Katharine Hepburn well when they made The Lion in Winter together in 1968. 'I would have killed for her', he said. The first time they met was backstage when she came to congratulate him on his performance in a play he was doing at the time. When she was shown into his dressing-room he was occupied urinating in the sink! According to Yul Brynner, there were seldom any toilets in back-stage dressing-rooms because the sound of flushing toilets could be heard by audiences. 'It's the only thing the audience can hear', he said. 'That's why back-stage an actor always pees in the sink.'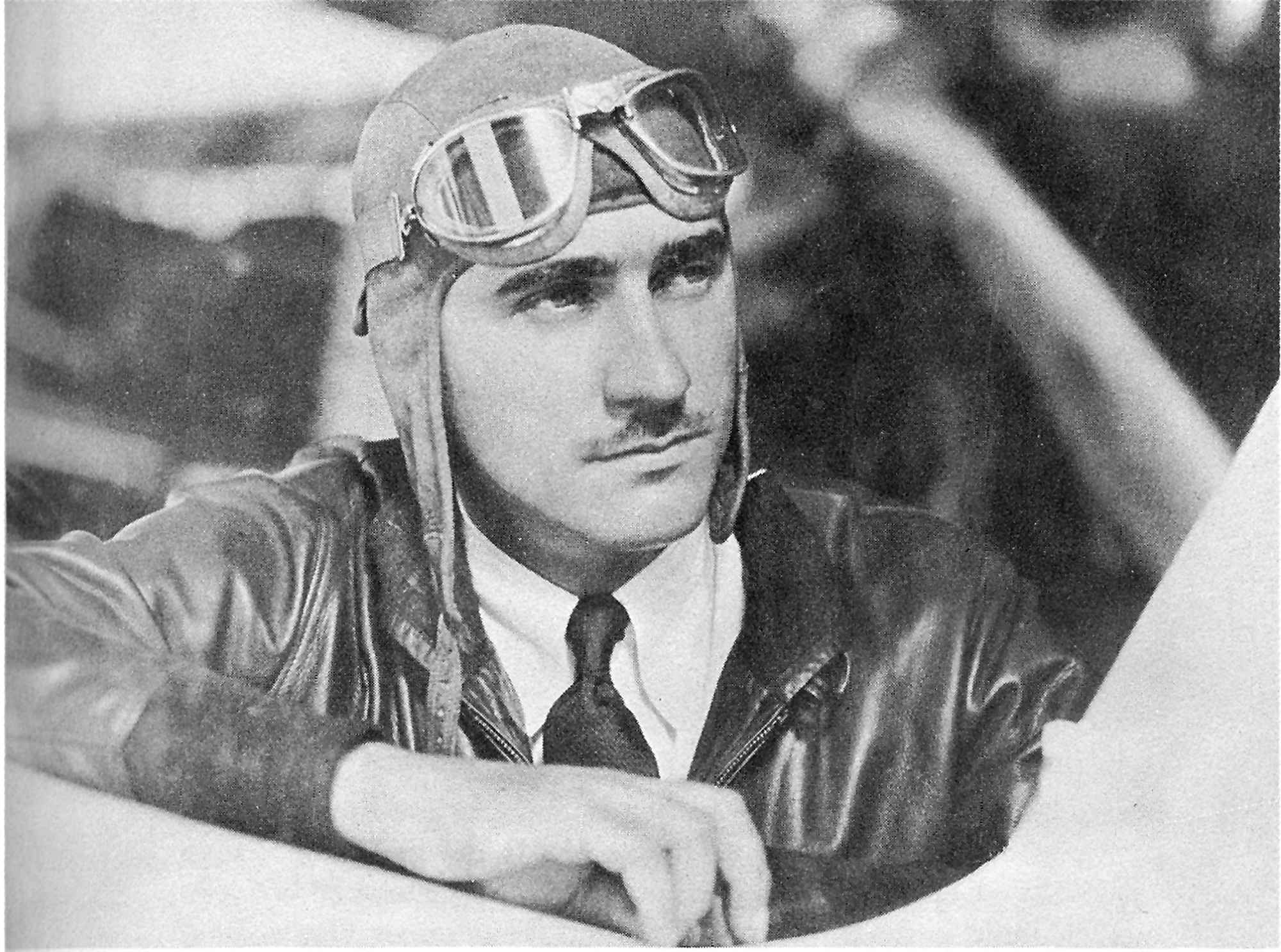 Paul Mantz
Legendary stunt pilot Paul Mantz lost his life making the 1965 adventure/thriller The Flight of the Phoenix. The plot called for the survivors of a crash in the desert to construct a makeshift airplane from the wing of the original and to fly it to safety. Mantz flew the reconstruction but because taking off was considered too risky, he was asked to merely come in low, run the landing gear along the ground and then gain altitude again in a simulated take-off. On the second run something went dreadfully wrong and he crashed.
John Jordan
Second unit director John Jordan lost his life during the making of Catch – 22 (1970). An intrepid cameraman, he had a history of taking chances in his chosen profession. While filming You Only Live Twice in 1967, he was leaning out of a helicopter to get a better shot when a gust of wind blew another helicopter too close and the rotor stuck Jordan's leg which later had to be amputated. On another James Bond film, On Her Majesty's Secret Service (1969), he devised a special helicopter harness for aerial shots that enabled him to hang eighteen feet below the aircraft to get his pictures. While shooting footage for Catch-22 over the Gulf of Mexico he was sucked out of an open doorway when another plane passed by, causing him to plummet 2,000 feet to his death. As always, he had refused to wear a safety harness even though his artificial leg limited his agility. He was 44 years old.
Rebecca de Mornay & Tom Cruise in Risky Business (1983)
Tom Cruise and Rebecca de Mornay became lovers for a while when they made Risky Business together in 1983, but it did not last. 'He has the habit of treating you like a princess one minute', she said, 'and then like a piece of furniture the next.'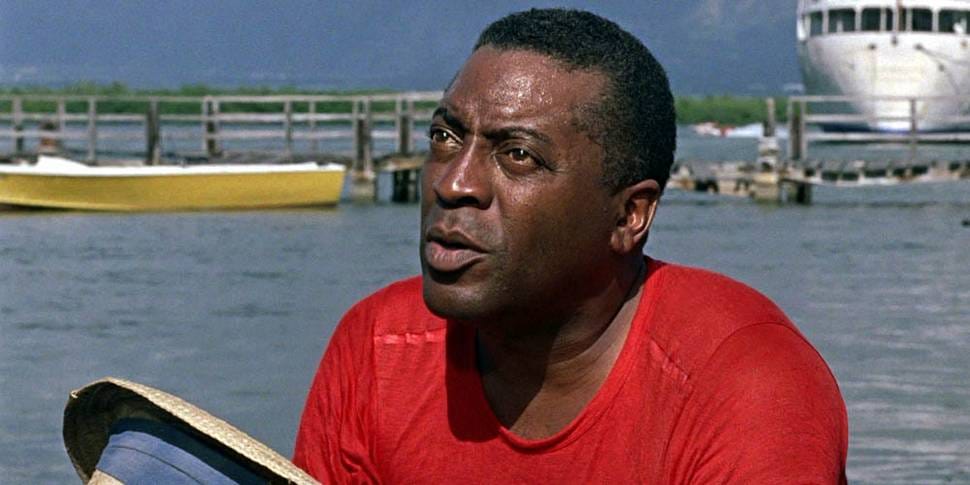 John Kitzmiller as Quarrel in Dr No (1962)
One wonders what Jamaicans thought of the first James Bond film Dr No (1962). In it African-American actor John Kitzmiller plays Quarrel, a Jamaican fisherman who helps out Bond. Prior to his character being killed by a flame-thrower, fired from an armoured car that he believes is a 'fire-breathing dragon', Bond has to explain to him that there are no such things as dragons. Are we really expected to believe that 20th century Jamaicans are that stupid?
          Glen Campbell & John Wayne in True Grit (1969)
John Wayne wanted Elvis Presley to play the role in True Grit (1969) that eventually went to Glen Campbell, but Elvis's manager Colonel Tom Parker insisted on an obscene amount of money for his star client plus top billing over the Duke, something Wayne was never going to agree to. He liked to have pop idols in his movies to attract the younger generation, hence the appearance of Frankie Avalon (The Alamo), Fabian (North to Alaska), Bobby Vinton (The Train Robbers), Ricky Nelson (Rio Bravo) and Campbell in True Grit.