I shall soon be publishing the first of two books titled 'The Many Loves Of…' They will be collections of the private lives of all the female stars of movies since the beginning of silent movies until the seventies. Each entry will consist of a chronological run-down of the actress's love-life (similar to the Drew Barrymore piece below). I have put the cut-off at 1970. Any actress born after that date will not be included in my books, hence the following articles for those born post-1970. I am hoping my next books will be available in paperback in Australia (they are in the US on demand), but Amazon are still sorting out their newly launched set-up there. Like all my books, however, they will be available on Kindle, most likely for the standard price of $3.99 per publication.
Anyway, here is the first instalment of actresses not appearing in the book(s):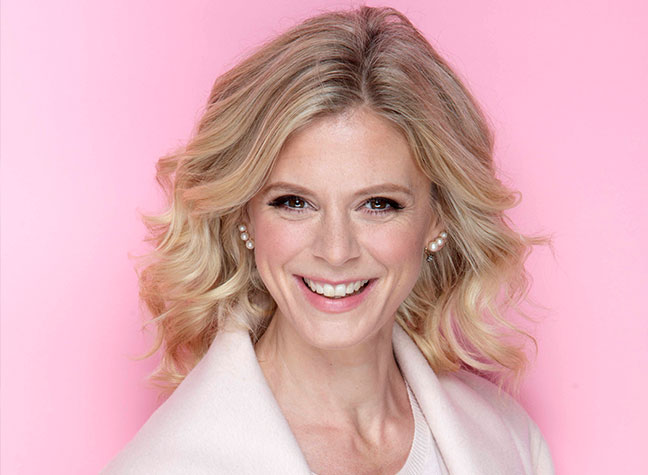 EMILIA FOX (1974 – )
Emilia is the lovely, talented star of the long-running British TV series Silent Witness (2004-18), the daughter of Edward Fox (The Day of the Jackal 1973) and actress/producer Joanna David.  
in Silent Witness                                                                         Jared Harris in The Last of the Mohicans (1992)  
Emilia and Jeremy Gilley                                                                   Emilia's father, Edward Fox, in The Day of the Jackal (1973)                    
Emilia and Vic Reeves were co-starring in Randall & Hopkirk (Deceased) in 2000 when they announced their engagement. The relationship, however, faltered. In 2002 she played Dorota opposite the Oscar-winning Adrien Brody in The Pianist. From 2005 to 2010 Emilia was married to actor Jared Harris, son of the legendary Richard Harris. Movie buffs might recognize Jared as the British lieutenant who calls for colonial volunteers during the lacrosse game in The Last of the Mohicans (1992). If you watch the picture again, take note of his voice. He is his father reincarnated. The couple met while they were appearing in London's West End in a failed play. Emilia left her him in 2007 when she became severely depressed over the miscarriage of their baby at 10 weeks. They divorced three years later. In November 2010 she gave birth to a daughter by her partner Jeremy Gilley.
MILA KUNIS (1983 – )
If you happen to have enjoyed the much-lauded 2010 production Black Swan (I didn't), then you will no doubt recall the Ukrainian Mila playing Lily/The Black Swan. Fans of That 70s Show (1998) will probably know her as Jackie Burkhart. Her breakthrough film was Forgetting Sarah Marshall in 2008. From 2002 until 2010 she was in a relationship with former child star Macaulay Culkin of Home Alone fame. They were actually on vacation together in Israel in 2006 when war broke out between the Israelis and the Hezbollah in Lebanon. They quickly flew out of the country and back to the United States. As a couple they were close friends with Michael Jackson until his death in 2009. In fact, Culkin is godfather of his children. 
                     Natalie Portman (L) and Mila in Black Swan                           Mila and Macaulay Culkin
                         with her husband Ashton Kutcher                   
(Husband # 1) Ashton Kutcher – Mila married Kutcher in 2015 after his marriage to Demi Moore wound up. Prior to meeting him, she had openly stated that Kutcher was her 'celebrity crush'. At the time he was still married to Demi. He and Mila now have two children together.
DREW BARRYMORE (1975 – )       
                                             Gertie & ET (1982)               
Drew discovered fame early in life with her spirited performance as Gertie in E T- the Extra-terrestrial (1982) at the tender age of six. Since then, of course, she has gone on to star in a number of successful movies (mostly romantic comedies), among them, Never Been Kissed (1999), 50 First Dates (2004) and Ever After (1998). Her private life has been (arguably) far more interesting than her acting career. She openly admitted to having booze and drugs issues very early in her pre-teens and to experimenting sexually with lovers of both genders. A run-down of her love life tells all:
(Husband # 1) Jeremy Thomas – Thomas was a 30 year-old bartender who Drew barely knew when they wed. They hired a priest from a psychic hotline to perform the ceremony just six weeks after first meeting. She filed for divorce after two months and they officially ended their fiasco of a marriage after 11 months.
(Husband # 2) Tom Green – She eloped with Green to the South Pacific in March 2001, then married him again in front of her friends in Malibu, California 4 months later. Their relationship began in February 2000 and ended in divorce in October 2002. In 2001 a fire ruined her 3 million dollar mansion while she and fiancée Tom Green were asleep in bed. It was Green who filed for divorce in December 2001.
                Drew and Tom Green                                        and with Jeremy Thomas                         and Edward Norton
(Husband # 3) Will Kopelman – Her third marriage to art consultant, Will, endured for 4 years and produced two children before it, too, culminated in divorce in August 2016.
Some of her romances that did not end in marriage:
1989       Corey Feldman – The Goonies actor dated her for nine months until April 1990.
1990       Rick Salomon – The poker player had a fling with Drew in October.
1990       Balthazar Getty – Drew and the actor were in a relationship for five months – April to September.
1991       Leland Hayward III – At the age of sixteen Drew became engaged to the grandson of Hollywood producer Leland Hayward, but the intended marriage was called off a few months later.
1991       Edward Norton – He and Drew were together for five years – 1991 to 1996.
1991       David Arquette – The Scream actor dated her from September to December.
1992       Corin Nemac – The two actors dated from January to March.
1992       Rodney Harvey – Harvey was Drew's boyfriend when they make Guncrazy (1992). Six years later he was found dead in his hotel room with a syringe protruding from his left arm. He was 33.
1992       Jamie Walters – At the age of seventeen she announced her second engagement, this time to her live-in partner, musician/actor Jamie Walters. The relationship, however, is over by 1993.
1994       Billy Idol – She has a hot encounter with the popular rocker in January.
1995       Eric Erlandson – The guitarist for Hole and Drew had a year-long relationship from March 1995 to April 1996.
1997       Luke Wilson – They co-starred in two films and dated from 1997 to 1999.
1997       Jane Pratt – Bisexual Drew hooked up with Jane, the American editor.
1999       Henry Thomas – Drew dated her old ET co-star nearly two decades after they played brother and sister in 1982.
2002       Sam Rockwell – They co-starred in Charlie's Angels (2000) and Confessions of a Dangerous Mind (2002) and were briefly involved from January to December.
2002       Fabrizio Moretti – Drew was in a long-term relationship with The Strokes drummer from 2002 until 2006.
2007       Justin Long – She and actor Justin Long simply could not make up their minds. Their first relationship lasted nearly a year (2007 to 2008), before they went their separate ways. Then, in June 2009 they took another crack at it following an outing to Disneyland. They moved in together in August before breaking up for good in November.
2007       Spike Jonze – The American director of Being John Malkovich dated her from March to June.
2007       Hugh Grant – She had a brief fling with her British Music & Lyrics co-star.
2008       Jason Segel – They were an item for a month in November.
2008       Ed Westwick – The British actor and Drew had an encounter in September.
2009       Nick Dash – They made Whip together in 2009 and are said to have hooked up.
2017       David Hutchinson – Since May 2017 she and businessman Hutchinson have been dating.
   Happy Birthday David Letterman!
NOTE:   During a 1995 episode of The Late Show with David Letterman, Drew gave him a unique birthday present when she unexpectedly climbed onto his desk and, with her back to the camera, undid her blouse and 'flashed' him!
*****