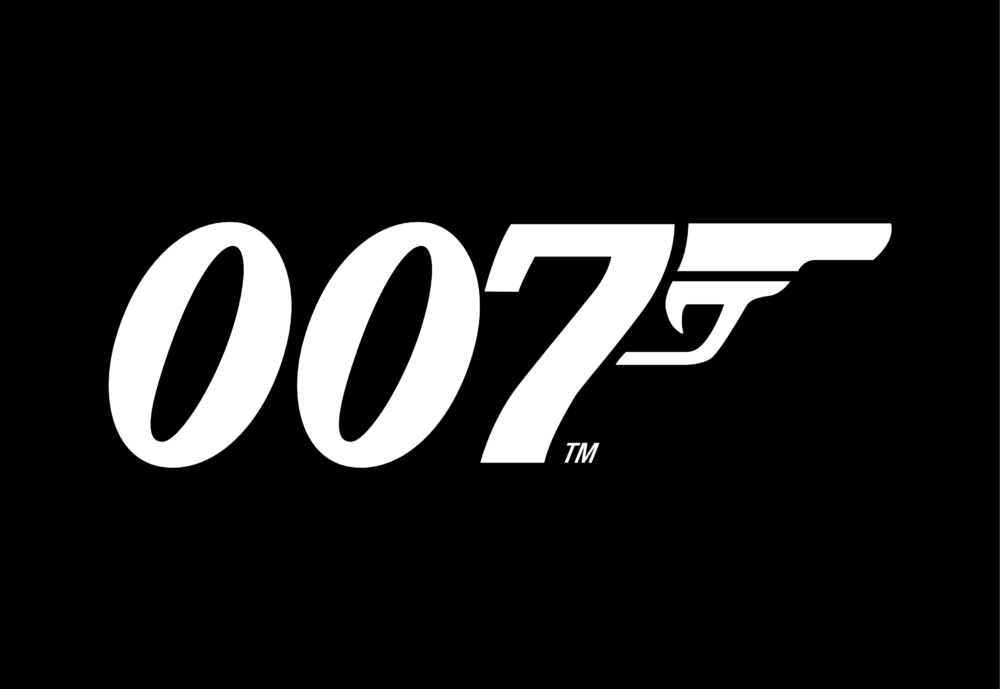 My look at 'THE BOND GIRLS PT 3' encompasses the beauties who enhanced the following four 007 features:
You Only Live Twice (1967) starring Sean Connery as James Bond.
On Her Majesty's Secret Service (1969) starring George Lazenby as Bond.
Diamonds Are Forever (1971) starring Connery again.
Live And Let Die (1973) introducing Sir Roger Moore as Bond for the first time.
   As Helga Brandt
Karin Dor (1938 – ) You Only Live Twice (1967)
Although Karin Dor was the first German-born actress to grace a James Bond film, her voice was dubbed by another actress for the German version of You Only Live Twice (1967), despite her ability to speak the language. She played Helga Brandt. It was Karin, however, who dived into the pool to depict her character's demise. A stunt double was not required.
   As Tracy
Diana Rigg (1938 – ) On Her Majesty's Secret Service (1969)
Diana Rigg was a household name because of her role as Emma Peel in the hugely successful British TV series The Avengers when she was chosen for On Her Majesty's Secret Service in 1969. Her character, Tracy, would become the only Bond girl to make it to the altar with 007. Incidentally, the picture we see of Tracy's mother in one scene is actually a photograph of Diana's own mother. Australian model George Lazenby played Bond and the British tabloids cooked up a non-existent feud between him and Diana. The story originated one lunch-time on the set when Diana jokingly yelled across the room, 'Hey George, I'm having garlic for lunch. I hope you are!' The couple were scheduled to shoot kissing scenes later that day. An enterprising journalist decided to report that Diana was deliberately eating garlic because she hated doing love scenes with George. That simply was not the case. They got along just fine.
  As Tiffany Case
Jill St. John (1940 – ) Diamonds are Forever (1971)
Apart from being a ravishing redhead with a figure to die for, Jill St. John demonstrated in a pilot for the hit 1968 TV series The Name of the Game that she was more than capable of convincingly engaging in sexy repartee, a requirement for the role of Tiffany Case in the upcoming Bond movie to star Sean Connery. Oddly enough, she was initially to play Plenty O'Toole, but her audition swayed the producers into giving her the main role of Tiffany. During filming, Jill and Sean began a steamy romance away from the cameras. Connery's sleeping with both her and Lana Wood at around the same time instigated a monumental feud between the two actresses, a feud that actually deepened with time.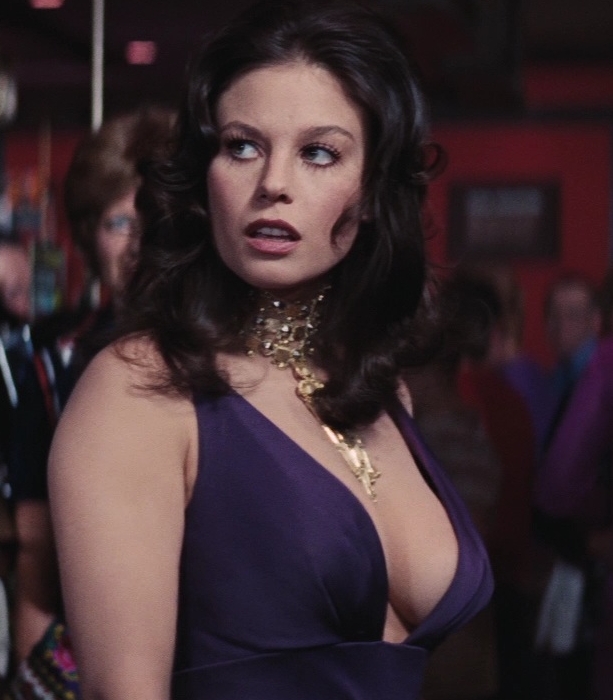 As Plenty O'Toole
Lana Wood (1946 – ) Diamonds are Forever (1971)
Someone on the set of Diamonds are Forever told Lana that Sean Connery requested she come to his Las Vegas hotel room. It was a practical joke, but she went anyway, found the door open, and sat down in a chair. Connery was in the shower. He walked out a few minutes later, stark naked, and before long they were involved in an affair. Then he promptly dumped her and resumed his affair with Jill St. John. Lana has always had her suspicions about the drowning death of her sister Natalie in 1981, and has openly accused Natalie's husband, Robert Wagner, of somehow being at least partially responsible. He has vehemently denied her accusations. The feud between Lana and Jill intensified when the latter married Wagner in 1990.
Lana played Plenty O'Toole in Diamonds are Forever. Producers Harry Saltzman and Cubby Broccoli saw her pictures in Playboy magazine and quickly auditioned her. Standing just 5'3", she was required to play her scenes with Connery while standing on a box. Her voice had to be dubbed as well. In the boudoir scene with Bond she later became aware that her derriere had been clearly visible through her pink panties. In another scene in which she was thrown into a pool, she was embarrassed to find people watching (it was shot at night in Las Vegas) as she emerged from the water clad only in wet, clinging see-through underwear.

  As Solitaire
Jane Seymour (1951 – ) Live and Let Die (1973)
Jane played Solitaire in the first Bond movie to feature Sir Roger Moore as 007. He took on the role after Connery turned down the astronomical sum of five and a half million pounds to continue as Bond. The picture was shot in Jamaica where both Moore and Miss Seymour caught dysentery during the shoot. For some reason regular Bond voice artist Nikki Van der Zyl dubbed much of Jane's dialogue. Gayle Hunnicutt was actually signed to play Solitaire but had to pull out when she became pregnant. Diana Ross was also a front-runner, as was French beauty Catherine Deneuve, until Jane got the nod after the casting director was impressed by her performance (and looks) in the 1971 British TV series The Onedin Line.
   As Rosie
Gloria Hendry (1949 – ) Live and Let Die (1973)
History was made by Gloria when her character, Rosie, became the first black woman to hop into Bond's bed. South Africa was still in the grip of Apartheid in 1973, so all of her love scenes with 007 were removed from the prints screened in that country. I was greatly surprised to find that the choice for playing Bond himself got very close between Moore and Australian actor Tony Bonner! Evidently, the producers were influenced by how hot Robert Redford was at the time and were leaning towards a blonder, nicer 007 than the dark, more ruthless Connery type.
   As Miss Caruso
Madeline Smith (1949 – ) Live and Let Die (1973)
Twenty-four year old Madeline plays Miss Caruso, the busty woman seduced by Bond in the opening scene of Live and Let Die. She was suggested for the part by Moore who had recently worked with her. However, Sir Roger's over-protective wife was on hand when the seduction scene was shot, Madeline recalled, which added considerable awkwardness to the whole experience. 'At 21, I became interested in men for the first time', she told an interviewer, 'and men became more interested in me. My body reacted by producing this enormous bosom. It had nothing to do with the Pill, which I have never taken.'