INGRID BERGMAN (1915 – 82)                  
Most fans are genuinely surprised to find that many of the screen's biggest movie stars are diminutive in stature. It probably has a lot to do with cinema-goers seeing their idols enlarged on theatre screens, but the illusion surely exists. Ingrid Bergman did not fall into that category, however, for she stood at 5'9" (1.75m) and was taller than several of her co-stars. Humphrey Bogart, Yul Brynner and Bing Crosby were all shorter than her. Another misconception was the impression she gave of being both aloof and as pure as the driven snow, when in reality she enjoyed men, was physically attracted to most of her leading men and slept with many of them. Note: She was not related in any way to director Ingmar Bergman who was, incidentally, married to a Swedish woman named Ingrid Bergman – also no relation.
1936    At the age of 21 Ingrid met Swedish dentist Petter Lindstrom and married him a year later. The marriage lasted until 1950 and produced one child, a daughter named Pia.
1938    Hollywood producer David O Selznick brought Ingrid to California to star in Intermezzo: A Love Story (1939), after which she briefly returned to Sweden. Whether her affair with Selznick occurred in 1938 or when she returned to Hollywood with her family in 1940 is still debated, but most pundits declare it happened.
1939    Burgess Meredith worked with Ingrid on Broadway in 'Liliom' and insiders claim they had a brief fling before she ventured back to Sweden.
1941    Ingrid fell heavily for director Victor Fleming when she starred opposite Spencer Tracy and Lana Turner in his film Dr Jekyll & Mr. Hyde (1941). Tracy tried hard to get her but it appears she only had eyes for Fleming. At that time anyway. She and Tracy would eventually have an affair and it would grate on Kate Hepburn's mind for years. There were even stories of Kate staking out a hotel brandishing a shotgun, convinced that Tracy and Bergman were shacked up inside.
1943    Gary Cooper had been around the traps a few times, but even he was dismayed how his romance with Ingrid ended after making For Whom the Bell Tolls with her in 1943. 'In my whole life I've never had a woman so much in love with me as Ingrid Bergman was', he said. 'The day after the picture ended, I couldn't get her on the phone.'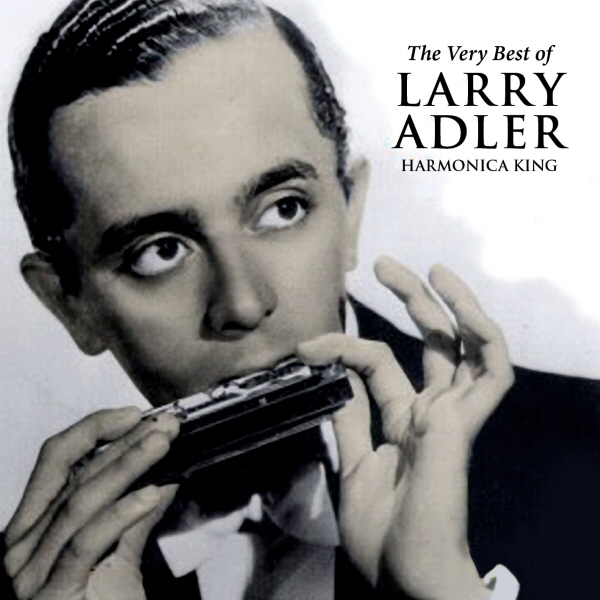 1944    Harmonica-player Larry Adler was raking in $200,000 a year at the height of his popularity, enormous money for a guy playing the 'mouth organ', as he preferred to call it. While touring US Army bases with Jack Benny and Ingrid Bergman, he and Ingrid began sleeping together. Their romance ended when she met photographer Robert Capa.
1944    Another of Ingrid's bed-mates was American General Simon Bolivar Buckland, although any chance of a serious attachment was cut short when he was killed on Okinawa in June 1945.
1945    Ingrid met world famous war photographer Robert Capa towards the end of World War Two while she was overseas entertaining troops. They were soon intimately involved. Both were heavy drinkers. Their affair inspired Alfred Hitchcock's Rear Window (1954). Capa was the only cameraman to go in with the first wave of troops at Omaha Beach on D-Day. He was killed by a land mine in Vietnam in 1954.
1945    Gregory Peck admitted in an interview to having romanced Ingrid 'in his younger days' when they worked together on Spellbound (1945).
1945    Director Victor Fleming dated Ingrid for three years, from 1945 until their break-up in 1948.
1950    Ingrid's enormous world-wide popularity nose-dived after she met Italian director Roberto Rossellini when she made Stromboli (1950) for him. She soon fell in love with the man and became pregnant to him. Still wed to Petter Lindstrom, she left her husband and daughter and moved to Italy. It did not help matters that Rossellini himself was also married and keeping several mistresses on the side, including actress Anna Magnani. The Bergman-Rossellini affair began while he was a house-guest at the Lindstrom home in America. Ingrid had invited him there to discuss the Stromboli script.
Senator Edwin C. Johnson of Colorado
In March, 1950, Senator Edwin Johnson of Colorado labelled her a 'free-love cultist' and a 'powerful influence for evil' during an extraordinary tirade delivered on the floor of the Senate! A month or so earlier Ingrid had given birth to Renato Rossellini in Italy and, evidently, her betrayal of her husband was all too much for the good senator. Even a 'quickie' divorce in Mexico and marriage to Rossellini did nothing to assuage the public and media indignation. After all, the public perception of Ingrid mirrored her movie roles, particularly as Joan of Arc (1948) and as a saintly nun in The Bells of St. Mary's (1945). She was many things to many people, but a 'saint' she was not. It took until 1956 and her Oscar-winning performance in Anastasia (1956), before she was eventually forgiven her indiscretion.
1956    Yul Brynner was briefly servicing Ingrid when they made Anastasia together in 1956.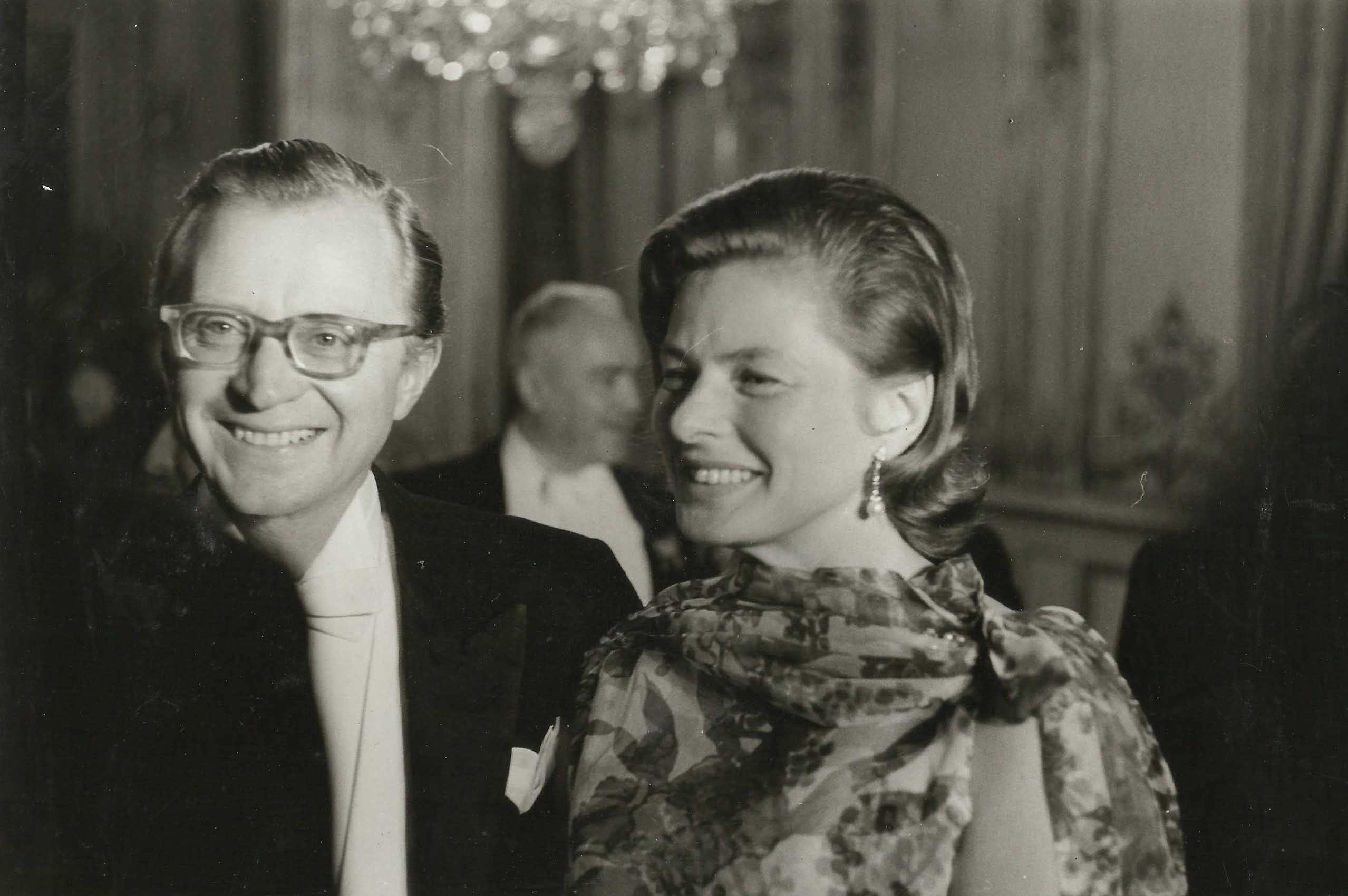 1958    Swedish film producer Lars Schmidt was Ingrid's last husband. Together they owned the island of Danholmen, off the coast of Sweden. They divorced in 1978 but remained friends until Ingrid's death four years later.
1961    French star Yves Montand met and seduced Ingrid in 1961. Or did she seduce him? The interlude was short-lived and he moved on. As usual.
Tony Quinn and Ingrid in The Visit             Pia and Ingrid
1963    Ingrid began a lengthy and torrid romance with Anthony Quinn on the set of The Visit in 1963, and if we can accept Quinn's word for it, he was also servicing her daughter Pia Lindstrom at the same time! In his memoirs he delighted in revealing how both women plied him with questions regarding the other's performance in the sack. He also wrote that he was too much of a gentleman to answer their questions, (but not too gentlemanly to keep the story to himself it seems). When he and Ingrid re-teamed for A Walk in the Spring Rain in 1970 they renewed their relationship, although by then Pia had moved on.
1964    Omar Sharif indulged himself with Ingrid as she was approaching 50 years of age on the set of The Yellow Rolls Royce (1964).
As with every major star, there are other names that have been linked to Ingrid Bergman other than those mentioned above – writer John Steinbeck, Joseph Cotten, Howard Hughes, Marlon Brando, Paul Henreid and Bing Crosby are some I can think of, but I was unable to verify them. Not yet anyway.