LONA ANDRE (1915 – 92)
Tennessee-born Lona Andre landed a few leads in minor movies and a number of mostly uncredited bit parts in more important features, but overall her career never amounted to much. Her 1935 marriage to leading man Edward Norris probably set some kind of record for brevity when they parted company after just four days, Lona immediately filing for divorcement in Tijuana, Mexico.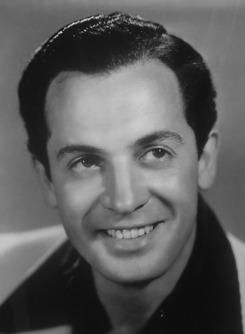 Edward Norris
Norris was an alcoholic whose five marriages lasted a total of about 10 years combined. His greatest claim to fame was to play the schoolteacher lynched in Lana Turner's debut film They Won't Forget (1937). He was also briefly married to Ann Sheridan. Lona's dimpled looks were not enough on which to mount a career and she knew it. She retired in the forties to start a successful real estate business in North Hollywood. In 1938 she set a world record for a woman golfer by playing an astonishing 156 holes in under 12 hours at the Lake Norconian course in California! Her best 18 was a 91; her worst 115.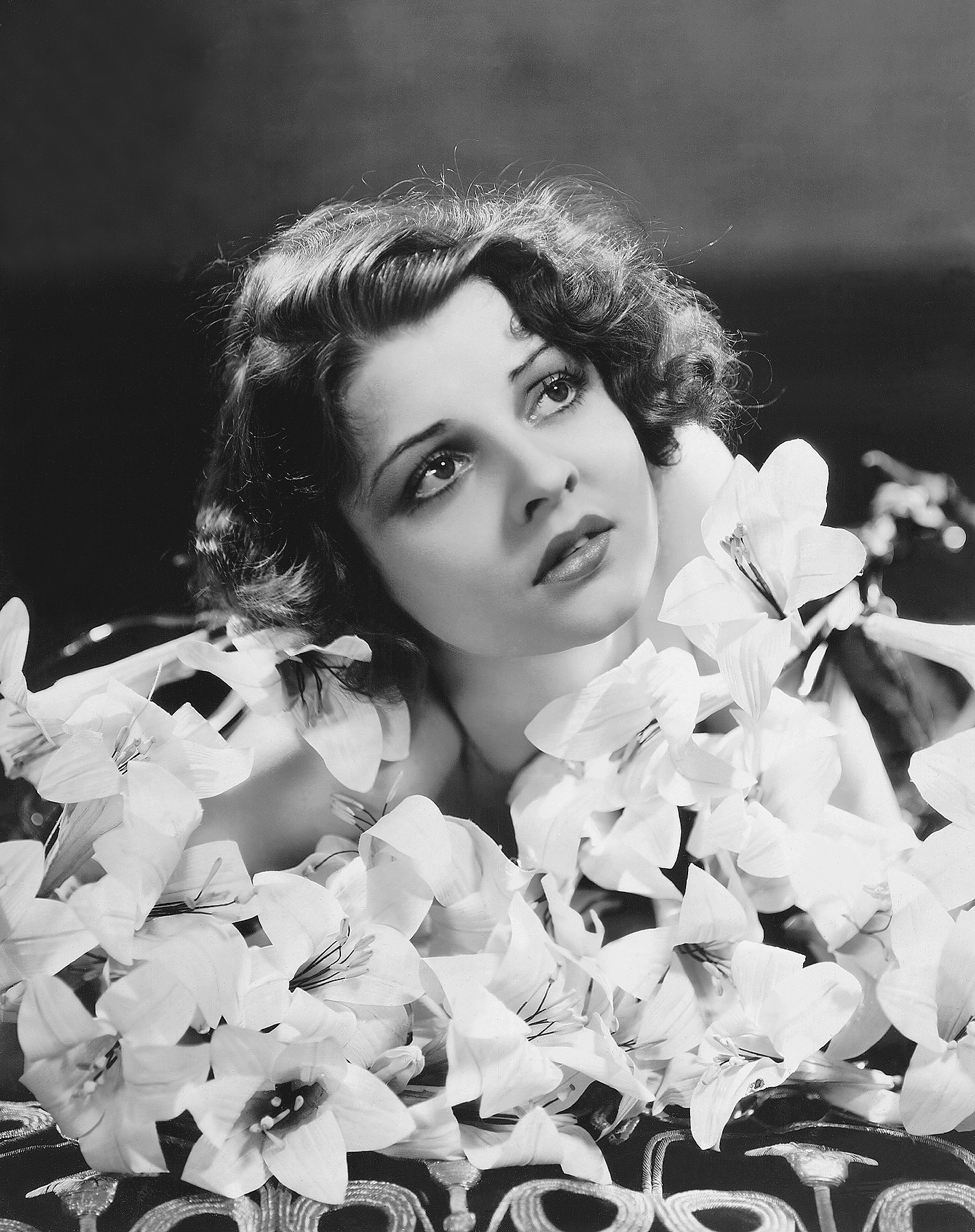 LILIAN BOND (1908 – 91)
Born in London in 1908, Lilian Bond graduated from the Brompton Oratory School, which gave her an enormous advantage over her contemporaries when the talkies arrived. She was considered quite a beauty in her day, enough to be chosen to portray Lily Langtry in The Westerner (1940). For a while she was romantically linked with Howard Hughes (who wasn't?), and photographer Alfred Cheney Johnston once snapped a series of pictures of her naked. She retired from films at the age of 50 in 1958.
MARY CARLISLE (1914 – )
Mary Carlisle's screen career began in 1923 and was over by 1943, a total of 64 appearances later. She was a Boston-born blue-eyed blonde with porcelain features, and bore a strong resemblance to a later American screen beauty Carol Lynley. In February 2017 Mary celebrated her 103rd birthday! She can be glimpsed playing a bride named Mrs. Hoffman in 1932's Grand Hotel, and alongside Bing Crosby in three of his early films – College Humor, Double or Nothing and Doctor Rhythm. In 1942 Mary married a 20th Century Fox producer and retired from acting. He passed away in 2007 while they were still husband and wife.
PATRICIA ELLIS (1916 – 70)
Patricia Ellis was only 14 when she was named as a WAMPAS Baby Star in 1932. The following year she was in eight films, then seven in 1934, seven more in 1935 and another seven in 1936. Unfortunately, she mostly adorned B features that were less than memorable. Eventually, opportunities dried up and she became disenchanted with the entire movie scene. In 1939 she retired. Two years later she wed a Kansas City businessman and remained with him until her death from cancer in 1970.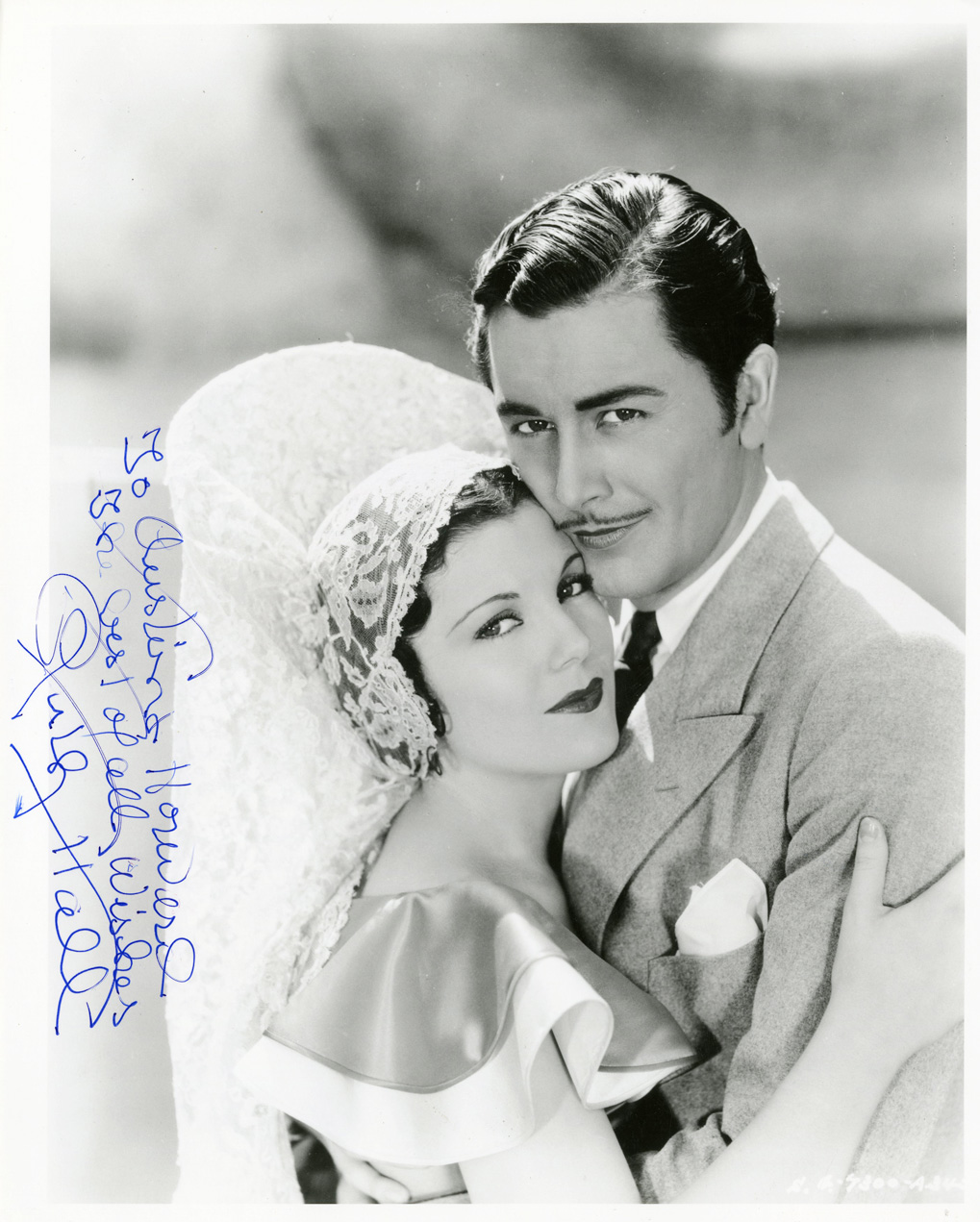 RUTH HALL (1910 – 2003)
Ruth Hall was born Ruth Ibanez in Jacksonville, Florida, the niece of Vicente Blasco Ibanez, the man who penned The Four Horsemen of the Apocalypse, which became a vehicle for Rudolph Valentino in 1921. A Spanish-American ingénue of the 1930s, Ruth was often cast opposite John Wayne in his Poverty Row B-westerns long before he hit the big time. She is pictured above with star Robert Young. Her unspectacular screen career ground to a halt with an uncredited bit in How to Marry a Millionaire in 1953. She married Oscar-winning cinematographer Lee Garmes in 1933, and eventually retired to run an avocado farm in California.
ELEANOR HOLM (1913 – 2004)          Olympic champion 1932
I wrote previously about Eleanor Holm in the articles relating to the Tarzan pictures. She was an Olympic gold medalist in the 100 meter backstroke event at the 1932 Olympics. All set to repeat her triumph at the Berlin Games in 1936, she was booted off the US Olympic Swimming Team for drinking, shooting craps, and singing in a cabaret on the boat heading for Germany. She later told friends and family that she had been persecuted because she had rejected the sexual advances of the team leader Avery Brundage. Whatever the reason, she was quickly snatched up by Hollywood to star in Tarzan's Revenge (1938), her only film. Later, she married impresario Billy Rose following his divorce from Fanny Brice. She passed away from renal disease in Florida at the age of 90.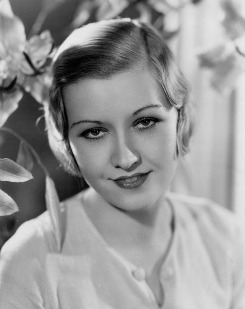 EVALYN KNAPP (1908 – 81)
All but forgotten today, Evalyn Knapp enjoyed her moment in the sun during the 1930s when she starred in the Saturday morning matinee cliffhanger series The Perils of Pauline. There were other movies as well. She landed the leading lady role in Smart Money (1931), the only movie in which Edward G. Robinson and James Cagney co-starred, as well as the 1934 Ken Maynard oater In Old Santa Fe. Her husband gave her a yacht as a wedding gift in 1934 and Evalyn would ultimately become an outstanding yachtswoman and big game fisherwoman.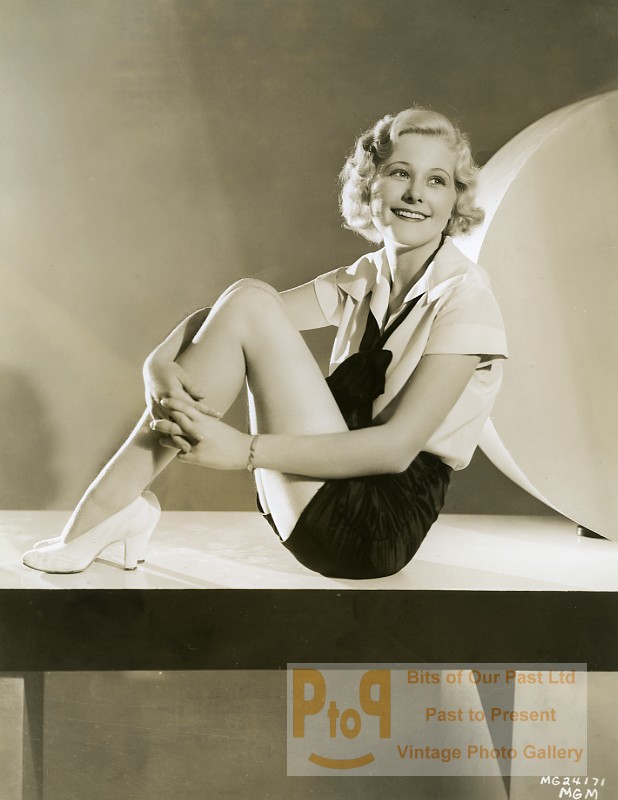 DOROTHY LAYTON (1912 – 2009)
Dorothy Layton was a pretty girl who befriended the personal attorney to Howard Hughes and Bing Crosby, a man named Roger Marchetti, and dated him exclusively for two years (1931 to 1933). Whilst doing so she dined and mixed with the cream of Tinsel Town, a kind of celebrity without portfolio. Her connections landed her roles in several comedies alongside the likes of Laurel & Hardy and Thelma Todd. She only appeared on-screen eleven times before her relationship with Marchetti ended. Her acting opportunities quickly evaporated once she lost her connections. Dorothy retired from the business and lived to a ripe old age.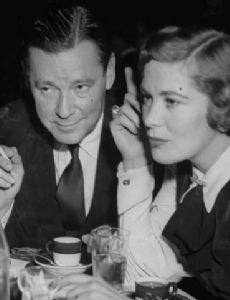 BOOTS MALLORY (1913 – 58)    with William Cagney              and Herbert Marshall
The exotically named Boots Mallory began acting with her younger sister Viola in 1933. Although her career only lasted ten movies, Boots managed to get herself married to William Cagney (Jimmy's brother), and later to British star Herbert Marshall. She was still wed to Marshall when lung cancer claimed her at the age of 45.
TOSHIA MORI (1912 – 95)
Toshia Mori hailed from Kyoto, Japan, the only non-Caucasian actress to be named as a WAMPAS Baby Star in 1932. Best remembered today for portraying the Oriental bad girl in 1933's The Bitter Tea of General Yen, her 1930 marriage to Chinese actor Allen Jung brought about a name change to Shia Jung, possibly because there was more work in Hollywood in the thirties for Chinese actors. Even so, she only racked up 21 screen credits before calling it a day in 1937. Her later years saw her doing a lot of research for Robert Ripley's 'Believe it or Not'.
GINGER ROGERS (1911 – 95)                               Ginger & Fred
Lela Rogers and daughter Ginger
Just ten years after being chosen as a WAMPAS Baby Star, Ginger Rogers became the highest paid actress in Hollywood. This was on the back of a number of pairings with Fred Astaire, the first of which, (Flying Down to Rio), was released in 1933. In fact, she and Fred would go on to make ten pictures together. Ginger was very much the product of her notoriously pushy mother, Lela. Interestingly, when Fred was asked in 1986 which of his dancing partners was his favorite, he replied: 'All the girls I ever danced with thought they couldn't do it. So they always cried. All except Ginger. No, no, Ginger never cried.'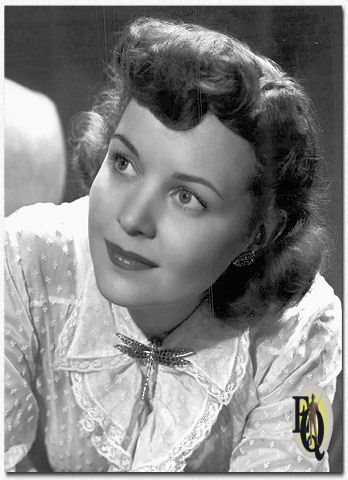 MARIAN SHOCKLEY (1911 – 81)
Marian Shockley's biggest moment in her career may very well have been being named by WAMPAS in 1932. She only appeared on screen 22 times and most of those were in 'shorts'. As a radio star, however, she acquired a following when she played Nikki Porter, Ellery Queen's secretary, for six consecutive years opposite Hugh Marlowe in The Adventures of Ellery Queen.
GLORIA STUART (1910-2010)      and in Titanic 1997
Gloria Stuart appeared in movies for an astonishing 72 years! In 1932 the 22 year-old beauty signed with Universal after talent scouts from that studio and Paramount tossed a coin over her and Universal called correctly. She landed leads in The Old Dark House (1932), The Invisible Man (1933) and Roman Scandals (1933), but will always be associated with her Oscar-nominated performance as the aged Rose in the 1997 blockbuster Titanic. Gloria was 87 when she was nominated, making her the oldest ever person to be so honored. As a point of interest, she resided in the house directly opposite to the one in which O J Simpson's ex-wife Nicole and her friend Ron Goldman were murdered. Gloria lived to the landmark age of 100.
DOROTHY WILSON (1909 – 98)
Dorothy Wilson began work in Hollywood as a secretary at RKO and was employed there for two years before director Gregory La Cava realized her potential and gave her a screen test for his upcoming feature film Age of Consent. She landed one of the two leads and her days as a secretary were over. Not that her film career lasted long either. Four years later she married scriptwriter Lewis R. Foster and retired from acting, although she did unsuccessfully test for the role of Melanie in Gone with the Wind in 1939. Lewis would win an Oscar for his Mr. Smith Goes to Washington script in the same year.
JUNE CLYDE (1909 – 87)
Missouri-born June Clyde enjoyed a solid career that lasted almost 30 years and 64 screen credits. She began performing at the age of seven, billed as 'Baby Tetrazini' and using her mother's maiden name. June was blonde and leggy which landed her several roles in RKO musical comedies. For a while in the fifties she appeared in British films, but eventually chose to end her days in Fort Lauderdale, Florida.