MARY ASTOR (1906-87)                            1526
For some reason 1926 was quite a year for WAMPAS Baby Stars. Most of them ended up being major movie stars. Mary Astor is the first of these. Born Lucile Langhanke, her career started in 1921 and lasted over forty years and 154 screen credits. These included such classics as Red Dust (1932), Dodsworth (1936), The Maltese Falcon (1941) and Meet Me in St. Louis (1944).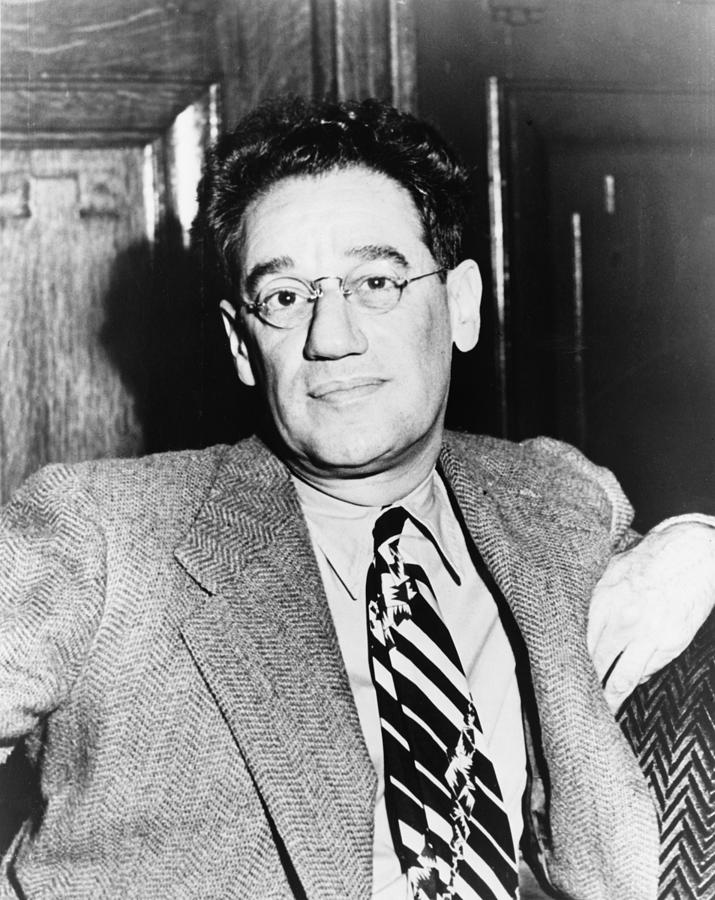 Mary & Kenneth Hawks on    George S. Kaufman
their wedding day 1928
with Bogart in The Maltese Falcon 1941
The first of her four husbands was Kenneth Hawks, brother of director Howard Hawks. Tragically, he died in a plane crash two years into their marriage. During her divorce from husband number two her diary surfaced and salacious excerpts were read out in court about her affair with playwright George S. Kaufman. When they were published in the newspapers the scandal almost ruined her career. Mary spent her final years in the Motion Picture Country Home.
MARY BRIAN (1906-2002)
Texas-born Mary made it to Hollywood via a beauty contest in which she actually finished second. That in itself may very well have made her unique; certainly in a minority anyway. In 1925 Paramount signed her to a five-year contract and soon she was starring opposite the likes of W.C. Fields, Fredric March and Gary Cooper. Sadly, many of her performances are now lost forever.
at the Mayfair Club with        Mary & Dick Powell 1932
Cary Grant 1936
She appeared opposite Jimmy Cagney in Hard to Handle (1933), and even went to England to co-star with Cary Grant in 1936's The Amazing Adventure. For a while she was engaged to him! Dick Powell was another of her fiancées. Mary's motion picture career, however, fizzled by 1937 and she turned to the stage for a few years. During WW2 she entertained troops in the Pacific and found a little television work in the fifties. The final years of her long life were spent portrait painting.
JOYCE COMPTON (1907-97)
Joyce was a Kentuckian who, surprise, surprise, won a beauty contest that saw her on the next train for Hollywood. Despite racking up 158 screen appearances over nearly 40 years she never hit the big time, spending most of her career playing hatcheck girls, waitresses, dance hall girls, dizzy blondes and other minor characters.
Joel McCrea
She was engaged to Joel McCrea at one time but it never worked out. Her only marriage lasted all of three months during the fifties. The majority of her days were spent living with her mother.
DOLORES COSTELLO (1903-79)
Stunning Dolores spoke with a severe lisp, a handicap that went un-noticed by silent movie fans, of course, but which caused problems when 'talkies' arrived. In silent pictures she was dubbed 'Goddess of the Silent Screen', and for once the epithet was not idly placed. Today she is more remembered as the grandmother of Drew Barrymore.
John Barrymore & Dolores on         Their grand-daughter Drew Barrymore
their wedding day 1928
Her marriage to John Barrymore lasted about seven years (1928-35), his excessive drinking ultimately putting an end to it. It was said that their first kissing scene on-set resulted in Dolores fainting in his arms! Her career ended prematurely because her marvelous looks deteriorated rapidly in the thirties. The harsh studio make-up used in the early days of movie-making had wrought havoc with her skin.
JOAN CRAWFORD (1905-77)
Another Texan, this time from San Antonio, Joan made it all the way to the top of the heap, and that included winning an Oscar. We tend to think of her being much taller than she was in real life, but Crawford was just 5'3" (1.6m). Whereas many of her contemporaries fell by the wayside when 'talkies' arrived, her voice suited her image and she soon became one of MGM's biggest stars.
Joan & Doug Fairbanks Jr        Franchot Tone & Joan
She even married into Hollywood royalty when she nailed Douglas Fairbanks Junior in 1929, the first of her four trips down the aisle. Actor Franchot Tone became another of her husbands. Late in life she disinherited her adopted daughter Christina and son Christopher. The former published Hollywood's first ever 'tell-all' book in 1978, titled Mommie Dearest. Debate still rages over whether or not Joan saw a draft of it before she died in 1977.
MARCELINE DAY (1908-2000)
Marceline and her sister Alice were Mack Sennett Bathing Beauties at 16 years of age. Throughout the 'Roaring Twenties' Marceline starred opposite a number of big stars – Buster Keaton, Harry Langdon, Lon Chaney, Ramon Novarro and the Barrymore brothers, Lionel and John.
Sisters Alice & Marceline
She made the transition to sound comfortably, yet by 1933 her acting days were over. In fact, she shunned interviews or discussion about the industry for the remainder of her life. Fan magazines and movie historians were always refused requests to see or talk to her.
DOLORES DEL RIO (1904-83)
Born in Durango, Mexico in 1904, Dolores was from an aristocratic family who lost everything in the Mexican Revolution of 1916 and were forced to flee to Mexico City. At 17 she married a wealthy screenwriter named Jaime Del Rio and the couple decided to try Hollywood. By 1925 Dolores had made Joanna and was being hailed as the female Rudolph Valentino.
Dolores & Orson Welles        with Elvis Presley in Flaming Star 1960
Marlene Dietrich and Orson Welles (with whom she had a steamy affair) separately described her as 'the most exciting woman in the world'. Director John Ford equated her beauty with that of Greta Garbo, but then added: 'When she opens her mouth she's Mickey Mouse'. Nevertheless, she was without doubt Mexico's first ever movie star, yet she was still gracing the screen alongside newcomers such as Elvis Presley as late as 1960.
JANET GAYNOR (1906-84)
Janet Gaynor will always hold a place in Academy Award history as the first woman to win an Oscar, and the only person to win one for multiple roles. Nominated for both 7th Heaven and Sunrise in 1927 and Street Angel (1928), she won for her overall performance in all three films. When sound came along Janet's beautiful speaking voice matched her screen personality to a tee and she attained the status of top drawcard in theatres across the nation.
Janet & husband Adrian 1939                              Mary Martin
Her second husband was the openly gay MGM costume designer Adrian. Janet was bisexual and the union was what was known as a 'lavender marriage', one aimed at camouflaging the gayness of both partners. It lasted 20 years. She and singer Mary Martin were rumored to be lovers for decades. They were traveling together in San Francisco when a drunk driver ran a red light and collided with their vehicle in 1982. Mary's manager was killed and Janet suffered horrendous injuries that would eventually result in her death two years later.
SALLY LONG (1901-87)
Sally was an extremely pretty dancer/actress from Kansas City, Missouri who secretly married a guy when she was only fifteen. She kept the union to herself, afraid it might interfere with her career, and managed to gain a berth in the Ziegfeld Follies in New York in the early twenties. Ziegfeld, unaware of her marital status, apparently insured her for $100,000 against the possibility of her falling in love or marrying during her tenure with the Follies! Valentino selected her to be his leading lady in The Hooded Falcon, but her contract with Lassky's Famous Players expired before filming began, so he changed his mind and cast a blonde in the part instead. She only appeared on-screen 16 times before her career sputtered to a halt in 1930.
EDNA MARION (1906-57)
Chicago-born Edna's career never reached any great heights. She made 60 films, but always as a supporting player and usually in Hal Roach Studio comedies featuring Charley Chase and Laurel & Hardy. Her unspectacular career ground to a standstill in 1932.
SALLY O'NEIL (1908-68)         with her sister actress Molly O'Day
The highlight of Sally O'Neil's brief career was co-starring with Constance Bennett and Joan Crawford in the MGM film Sally, Irene & Mary (1925). Tiny (but curvaceous) Sally was the sister of another up-and-coming actress, Molly O'Day. The arrival of sound (combined with a severe problem with stage fright) put an end to Sally's movie career in 1937. She toured with the USO during the Second World War. Pneumonia claimed her at 60.
VERA REYNOLDS (1899-1962)
A southern belle from Richmond, Virginia, Vera was knee-high to a grasshopper (just 5 feet tall – 1.52m). She was mighty pretty though, so it is no surprise that the ever watchful Mack Sennett signed her as one of his Bathing Beauties during World War One.
Mack Sennett Bathing Beauties,
Vera in the centre
In 1927 she was reported to have attempted suicide, but she scoffed at this, claiming she swallowed poison accidentally, thinking it was medicine. The attending physician, incidentally, diagnosed ptomaine poisoning, although not with any degree of certainty. By the time her career wound up in 1932, Vera had accumulated 76 screen credits, although none of them was overly memorable.
FAY WRAY (1907-2004)
Fay Wray, on the other hand, will be remembered as long as King Kong is remembered. Hailing from Alberta, Canada, the actress who would one day be dubbed 'The Queen of Scream', started her movie acting in 1923 and made her final appearance in a tele-movie in 1980. Then she lived in retirement for a further 24 years!
in the clutches of Kong
She had already starred in a number of hits before she was offered the lead in 1933's classic King Kong. The role would make her famous for the rest of her long life. Director Peter Jackson wanted her to speak the final line in his 2005 remake, but she died before that could happen. Jack Black spoke it instead. Eight years earlier James Cameron asked her to play the elderly Rose in Titanic, but she turned him down and it went to Gloria Stuart who was Oscar-nominated for her performance.