Nigel Green in Zulu 
British actor Nigel Green was rightly praised, by both the public and the critics, for his superb portrayal of Colour-Sergeant Bourne in Zulu (1964), a performance for which he might always be remembered. A veteran of the Korean War (1950-3), Green suffered a serious head wound which necessitated the insertion of a metal plate at the front of his skull. Sadly, as a result of his wound, throughout his life he experienced chronic bouts of depression and severe headaches that worsened over time. Peter O'Toole said that Green was very depressed during the filming of The Ruling Class (1972), and that his death from a barbiturate overdose in May 1972, at the age of forty-seven, was probably a suicide.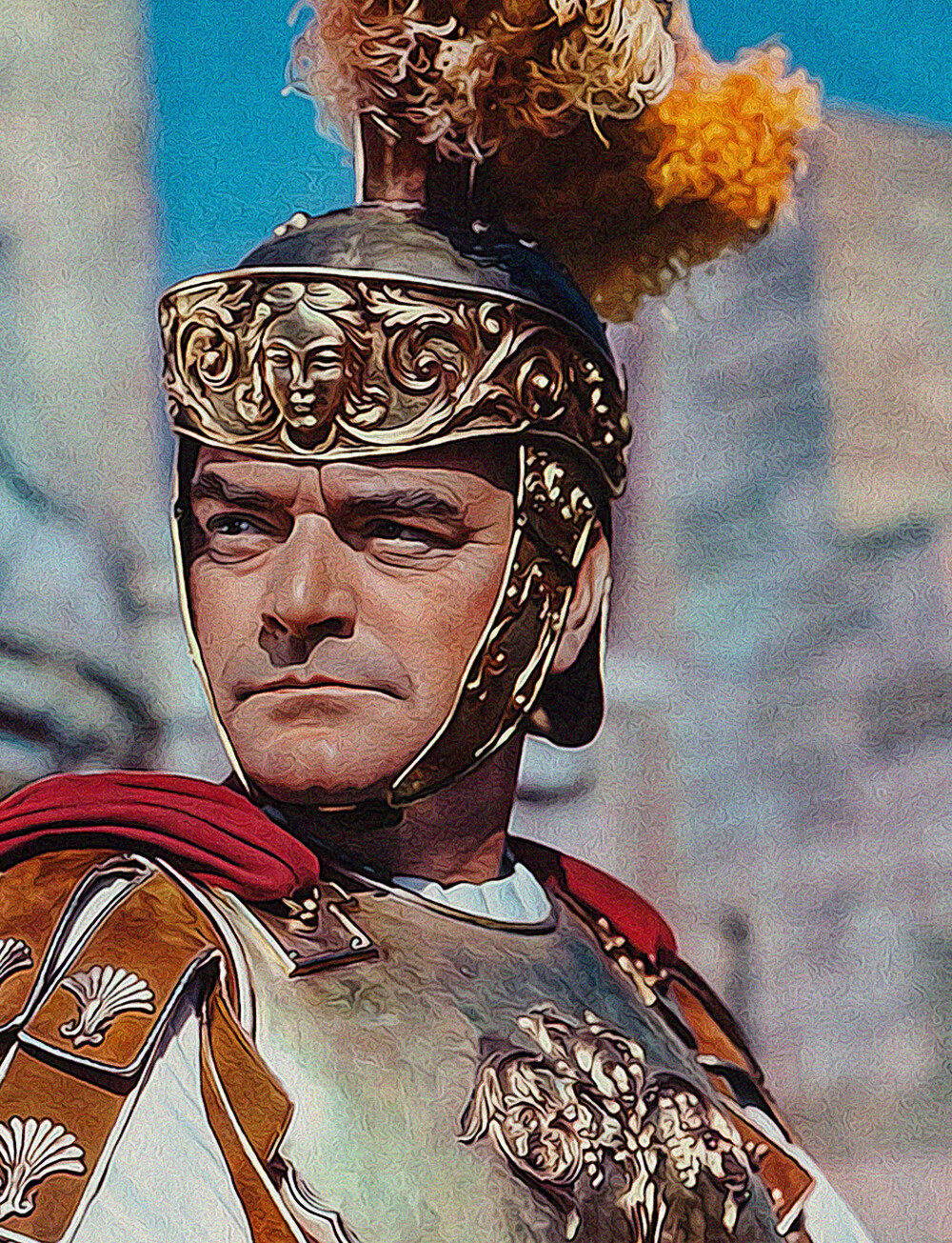 Jack Hawkins in Ben-Hur
Jack Hawkins was initially sought for the role of barrister Melville Farr in Victim (1961). He turned it down, he said, because he felt the part might compromise his masculine screen image. The actor who eventually portrayed Farr, Dirk Bogarde, did not mince words when he suggested that Hawkins feared the role of a gay barrister would 'prejudice his chances of a knighthood'. Although he was made a Commander of the British Empire (CBE) in 1958, Hawkins never did receive a knighthood.
Meryl Streep in Sophie's Choice
Cinema-goers could be forgiven for assuming that everyone connected with a great movie or performance is affected in the same way. Take, for instance, the heart-breaking scene in Sophie's Choice, where Meryl Streep's character is given the horrendous choice of deciding which of her two children she can save, and which one she must abandon to be herded off to death in a gas chamber. In usual Streep style she carried the scene brilliantly and with gut-wrenching emotion, but was puzzled as to why the director, Alan J Pakula, had not called 'cut' at the end of the shot. She looked across to him and the cinematographer – and discovered both men to be sound asleep at their posts!
Russell Crowe in A Beautiful Mind
When Russell Crowe's BAFTA acceptance speech for his performance in A Beautiful Mind was cut short, he erupted at the BBC television producer who made the decision to do so. 'You fucking piece of shit. I don't give fuck who you are! Who on earth has the fucking audacity to take out the Best Actor's poem?' Russell had just started to recite a poem by Irish poet Patrick Kavanaugh, titled 'Sanctity', but it was cut short due to time restraints. Crowe later cooled down and apologized: 'my language was excessive because I was livid and I behaved inappropriately. I was over-reacting because I felt passionately about it at the time.'
Kristin Scott-Thomas in The English Patient
Kristin Scott-Thomas, star of The English Patient (1996), was told by a school teacher back in her native England that she wouldn't make it as an actress because there was no money to be made of it. That is what influenced her to move to France where she currently still resides. She speaks French fluently and often stars in French films. Kristin dubbed herself in French in both Four Weddings and a Funeral (1994) and Random Hearts (1999). Indeed, she has lived more years in Paris than in her homeland and considers herself to be more French than English. In 1987 she wed a French doctor and had three children to him. The couple divorced in 2005.
Phil & Brynn Hartman
On May 28th, 1998, comedian Phil Hartman was shot to death by his wife Brynn as he slept in his Encino, California home. Brynn then left the house and later returned with a friend to show him Phil's body. As her friend went to call 911, she locked herself in the bathroom with her husband's corpse and shot herself. The coroner later discovered her system contained alcohol, cocaine, and the anti-depressant, Zoloft. Despite being known for playing boorish, unpleasant characters, Hartman enjoyed a reputation as one of the nicest, most well-liked actors in Hollywood. He was described by many of his co-stars and directors as a true professional and a joy to work with.
David McCallum as Ilya Kuryakin
British actor David McCallum is best-known to the public for his starring role as secret agent Illya Kuryakin on the TV series The Man from U.N.C.L.E. (1964). The show has since dated quite alarmingly, so it might surprise readers to learn that whilst making that series, he received more fan mail than any other actor in MGM history, including; the biggest stars the studio ever had – Clark Gable and Elvis Presley!
Linda Harrison in Planet of the Apes
Linda Harrison played the mute girl Nova, befriended by Charlton Heston's character in Planet of the Apes (1968). She was also supposed to be the wife of the sheriff (Roy Scheider) in Jaws (1975), which her husband Richard D. Zanuck was producing. Unfortunately for Linda, however, Universal chief Sid Sheinberg wanted the part to go to his own wife, Lorraine Gary. Since Sheinberg was Zanuck's boss, Gary got the part.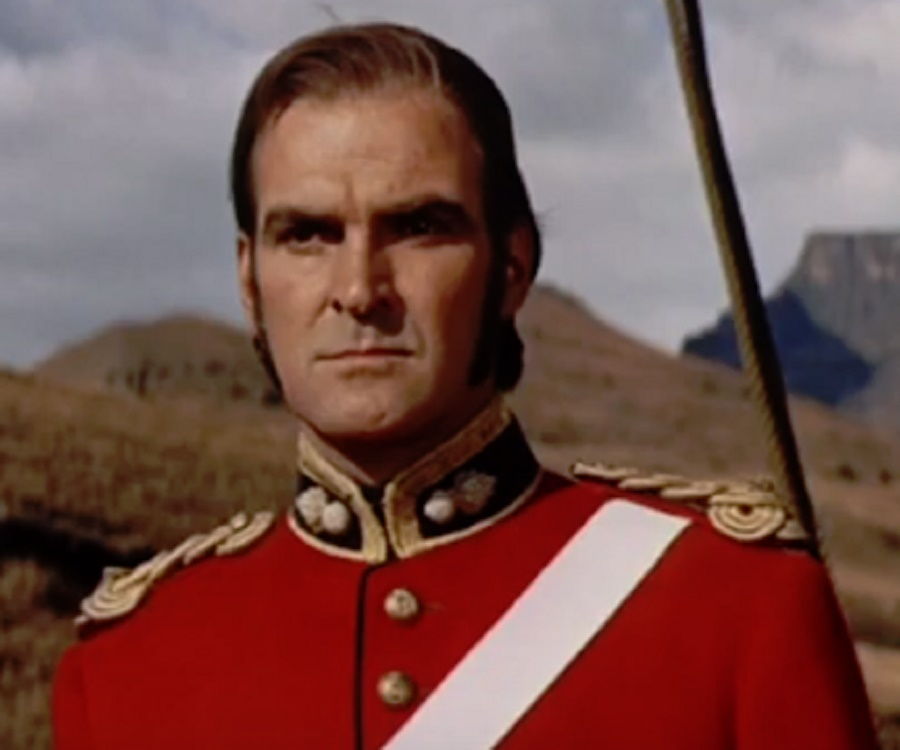 Stanley Baker in Zulu
At the peak of his career, Stanley Baker, (Lt. Chard in the 1964 film Zulu), was earning a hundred and twenty thousand pounds for each film he made. At that time the average house in Britain cost just three thousand pounds! He owned a large home in London and a holiday villa in Spain. His children all attended private schools in England. In June 1976, he was awarded a knighthood in PM Harold Wilson's resignation 'Honours List'. At that time Baker thought he had beaten his lung cancer following surgery in February of that year. Sadly, although the tumour had been removed from his lung, it had already spread and attached itself to his heart and was now inoperable. Three weeks after the announcement of his knighthood, he was hospitalized in Spain with pneumonia. He died on June 28, 1976, before he could make the journey back to the UK to be formally knighted at Buckingham Palace. Consequently, he could not be referred to as Sir Stanley. The Queen agreed, however, that his widow, Ellen Martin, could use the title 'Lady Baker'.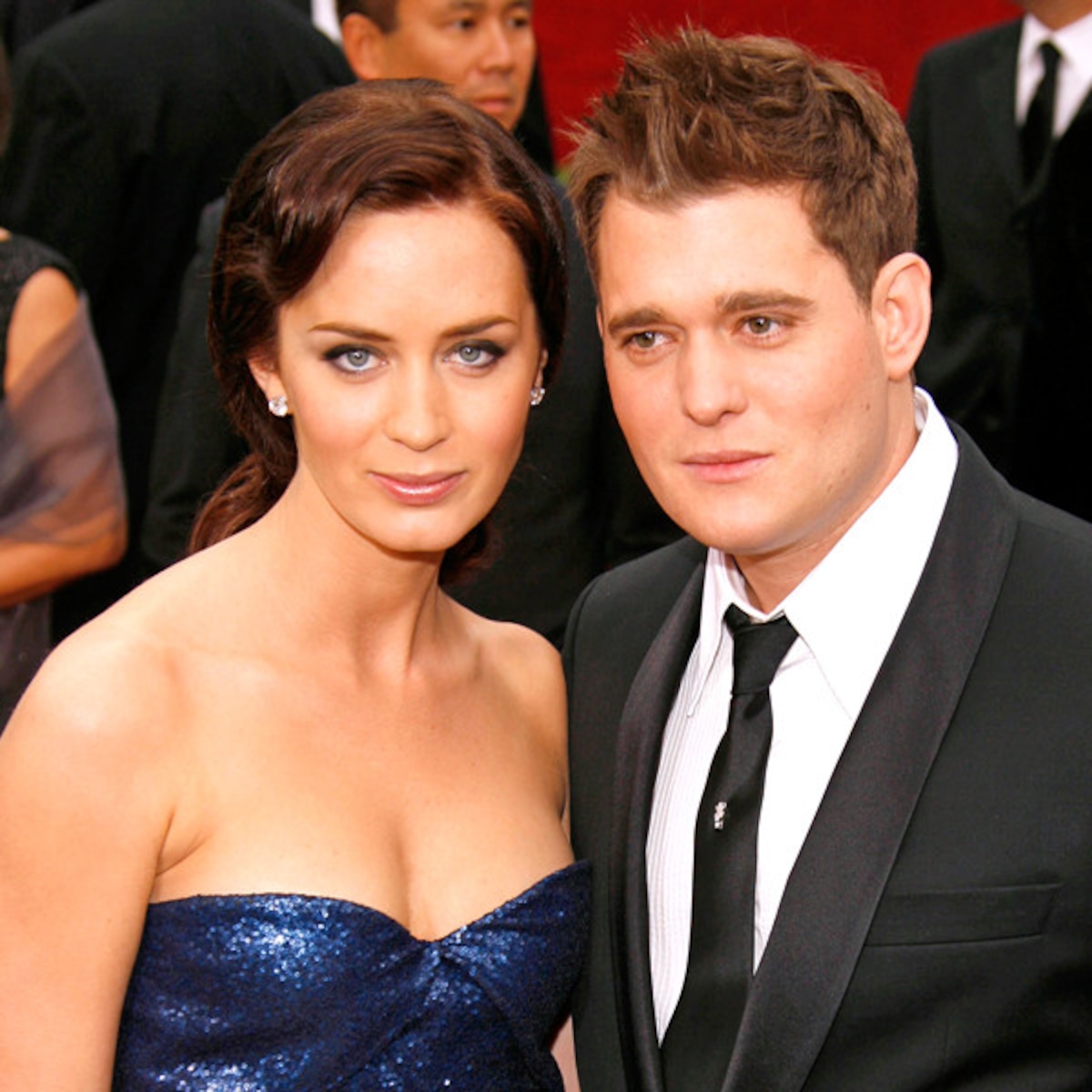 Emily Blunt & Michael Bublé
Emily Blunt bought a $2.2 million new house in Vancouver where she lived with her boyfriend, pop singer Michael Bublé. The couple had been together since 2005, but broke up in July 2008. He wrote the hit single 'Everything' for her. Emily was also on his album 'Call Me Irresponsible', where she sings briefly at the end of the song 'Me and Mrs. Jones'. She is a strong alto singer, as well as being a grade 8 cellist. Emily is now wed to actor John Krasinski, well-known for playing Jim Halpert in The Office (2005-13).