Vera Miles
Actress Vera Miles has married four times in her long life (she celebrated her 91st birthday in August 2020). Three of her husbands were strapping and extremely fit men yet, by sheer coincidence, all three died within a short time span of each other. Her third spouse, actor Keith Larsen, passed away on December 13, 2006. Then first husband, stuntman and small part actor Bob Miles died on April 12, 2007.
Vera & husband Gordon Scott
Husband number two was Gordon Scott, the most famous of the three, a body builder and actor best known for his portrayal of Tarzan in several feature films. He died just eighteen days after Miles, on April 30, 2007. Vera is probably best known for playing Marion Crane's sister in Hitchcock's Psycho (1960), although this writer preferred her performance in The Searchers four years earlier.
Emilie Francois in Sense and Sensibility (1995)
The name Emilie Francois is, perhaps, unknown to most cinema-goers, unless they happen to be devout fans of the 1995 romance Sense and Sensibility. She portrayed twelve year old Margaret Dashwood in that highly acclaimed film. Although her acting future appeared to be one of enormous promise, she opted to pursue a more academic lifestyle.
Emilie today
In 2017, the thirty-three year old Emilie completed her DPhil at Oxford University, her doctoral work being a study of Islamic political movements in Morocco. Back in 2003, the twenty-one year old former actress had converted from being a 'sceptical Roman Catholic' to Islam after graduating from Cambridge University. In a 2011 BBC World Service interview she told of turning down a movie role that would have required her to participate in a sex scene. Furthermore, she would not take any role for which she would have to show her hair. Now approaching forty she has never married.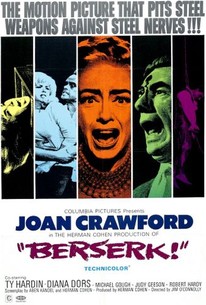 In her autobiography, Marianne Faithfull wrote of Rolling Stone Brian Jones being arrested in 1967 after a lump of hash was discovered concealed in a ball of wool in the back of a sock drawer in a flat he was renting. 'Before Brian moved into the flat it had been rented by an actress (a well-known knitter) who had been in London making a film. Of course, the actress denied having any knowledge of the hash to the police, but what were the odds of Brian taking up knitting at this late date? 'He could hardly tie his laces', wrote Marianne who knew him well. American actress Joan Crawford was a notorious knitter and happened to be in London at the time making the film Berserk (1967). Was Marianne implying it was her?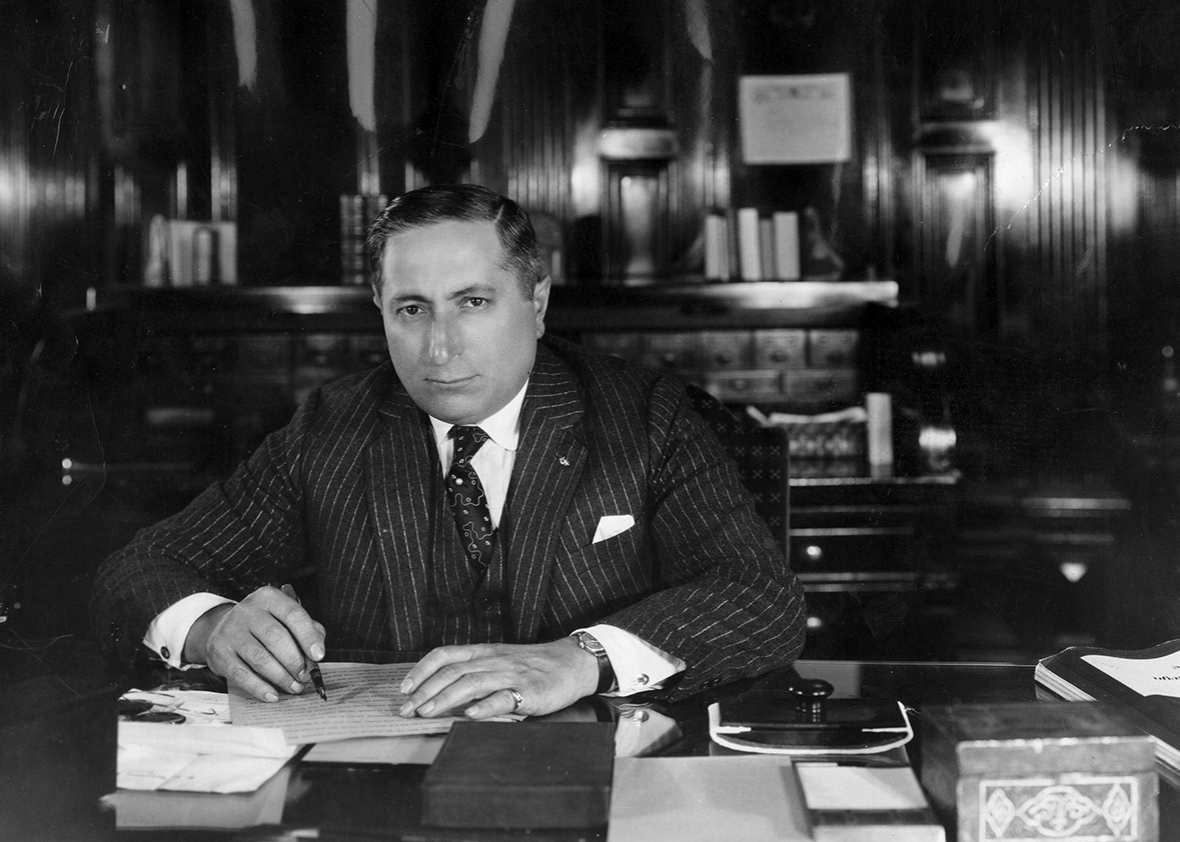 L B Mayer
Even though he was rumoured to have taken a rather more than fatherly interest in stars such as Jeanette MacDonald and Judy Garland, L B Mayer was a hypocrite of the first water who (publicly at least) advocated the sanctity of womanhood. When notorious womaniser Charlie Chaplin began spreading ugly rumours about his own ex-wife Mildred Harris, who just happened to be under contract to Mayer, the sanctimonious head of MGM confronted the protesting Chaplin and promptly laid him out with one punch. Back in 1928, during the shooting of The Merry Widow, director Erich von Stroheim received the same treatment when he referred to his leading lady, Mae Murray, as a whore. 'I don't make pictures about whores', LB bristled. 'All women are whores', replied von Stroheim. Mayer put him on 'Queer Street' with one hit.
Michael Curtiz
Hungarian director Michael Curtiz was famous for his mangling of the English language. While filming The Charge of the Light Brigade (1936), he spotted his two stars, Errol Flynn and David Niven, laughing together over something he had said over his megaphone. Certain the two friends were making fun of his English (they were), he turned his loud-hailer towards them and bellowed: 'You think I know fuck-nothing! Well, let me tell you, I know fuck all!' Flynn and Niven fell about in hysterics.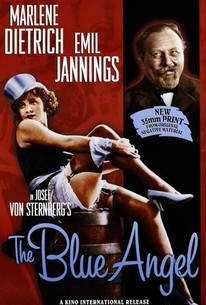 When newcomer Marlene Dietrich played the night club slut Lola-Lola in The Blue Angel (1930), it became immediately apparent to her co-star Emil Jannings that she was effortlessly stealing the picture from under him. Hysterical with rage, he confronted director Josef von Sternberg and demanded she be removed from the film. When von Sternberg calmly reminded Jannings that it was he who had requested Marlene for the part in the first place, he stormed out of the director's office, determined to take matters into his own hands. In the scene in which his character was to attack Lola-Lola, Jannings seized her by the throat and endeavoured to choke the life out of her – for real! The hulking actor was dragged off Marlene just in time and punched in the face. He dissolved into tears and stumbled from the set. Marlene was rushed to her dressing room and revived. She bore the bruises on her neck for several weeks. Her attacker narrowly escaped being charged with attempted murder.
Jim Dale
Fans of the 'Carry On' pictures of the sixties and seventies will remember with affection Jim Dale, the former pop singer turned actor. It was he that wrote the lyrics to the Seekers' hit song Georgy Girl, the tune earning an Academy Award nomination for Best Original Song. He also holds three Guinness World Records. One is for occupying the first six places in the Top Ten Audio Books of America and Canada (2005). His second is for creating 134 different voices for one audiobook, Harry Potter and the Order of the Phoenix; and the third is for breaking his own record with 146 voices for Harry Potter and the Deathly Hallows (2007)!
Constance Towers & John Wayne – The Horse Soldiers (1959)
Beautiful Constance Towers is an actress/singer mostly forgotten by cinema audiences today, but she was once a major player back in the fifties and sixties, not only in movies but on Broadway as well. She memorably portrayed the southern belle in the 1959 John Ford Civil War film The Horse Soldiers, but it was her three year (800 performances) stint opposite Yul Brynner in 'The King and I' on Broadway that truly put her on the musical map. She was also Maria in 'The Sound of Music' on the stage, as well as appearances in 'Kiss Me Kate', 'Oklahoma!", 'Carousel', 'Camelot', and as the missionary, Sarah, in 'Guys and Dolls'. She was indeed a major Broadway star. Constance was married to actor John Gavin for 44 years until his death in 2018. She is now (August 2021) in her 88th year.