PETER USTINOV (1921-2004)                 
Born in London in 1921, Peter Ustinov had ancestral connections to Russian nobility, as well as to the Ethiopian Royal Family. His mother was seven months pregnant with him and working for the Imperial Mariinsky Ballet and Opera House in St. Petersburg, when she and her husband decided to hightail it out of Russia in 1921 in the aftermath of the Communist Revolution. Peter made his stage debut at seventeen in a Surrey theatre and his movie debut in Hullo, Fame! (1940). 
In uniform and in later years                                            
From 1942 until the German surrender he served as a private with the Royal Sussex Regiment of the British Army. For part of that time he was batman for David Niven and the two became lifelong friends. However, Ustinov spent most of his war working with the Army Cinema Unit making recruitment films, writing plays and acting in three films. He also co-wrote and acted in The Way Ahead (1944). Overall, he appeared in over 100 film and television productions throughout his stellar screen career, the most memorable (in this writer's opinion) being his portrayal of the Emperor Nero in Quo Vadis (1950) and his even better portrayal of Batiatus in 1960's Spartacus. Nominated four times for Academy Awards, he was successful for Spartacus and for Topkapi (1964). Ustinov succumbed to heart failure in Switzerland when he was eighty-two.
LEE VAN CLEEF (1925-89)                                                                                             
At the age of 17, Lee Van Cleef obtained his high school diploma early, thereby enabling him to enlist in the United States Navy in September 1942. After basic training he was sent to the Naval Fleet Sound School and assigned to a submarine chaser. Then he was placed aboard a minesweeper, the USS Incredible, where he served as a sonar-man. The vessel initially patrolled the Caribbean before moving to the Mediterranean where it participated in landings in southern France. In January 1945, Incredible performed sweeping duties in the Black Sea, operating out of the Soviet Naval Base at Sevastopol in the Crimea. Lee's naval career ended when he was discharged in March 1946 as a Sonar-man First Class (SO1). He had been awarded the Bronze Star and his mine-sweeper patch.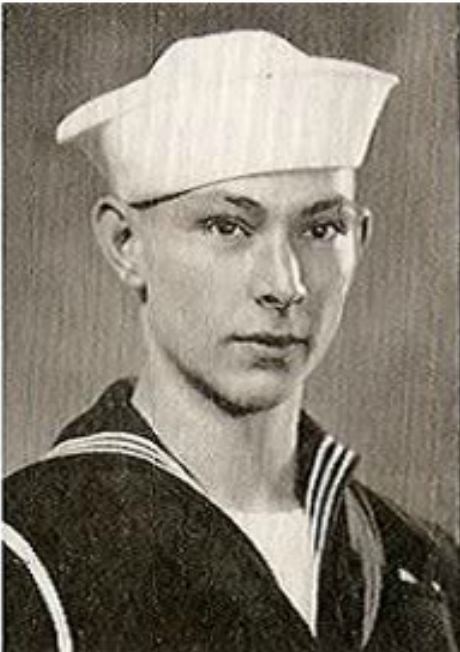 Sonar-man Lee WW2
Remembered today for his portrayal of beady-eyed villains, especially in spaghetti westerns such as The Good, the Bad and the Ugly (1966), he got his start from director Stanley Kramer who offered him the role of Harvey Pell, Gary Cooper's deputy sheriff, in his upcoming western High Noon, but only if Lee agreed to have his rather pronounced nose 'fixed'. Van Cleef refused to do so and was given the lesser role of the silent gunslinger Jack Colby. Lloyd Bridges replaced him as Pell. Lee Van Cleef died from a heart attack at sixty-four in 1989. Throat cancer was given as a secondary cause of death.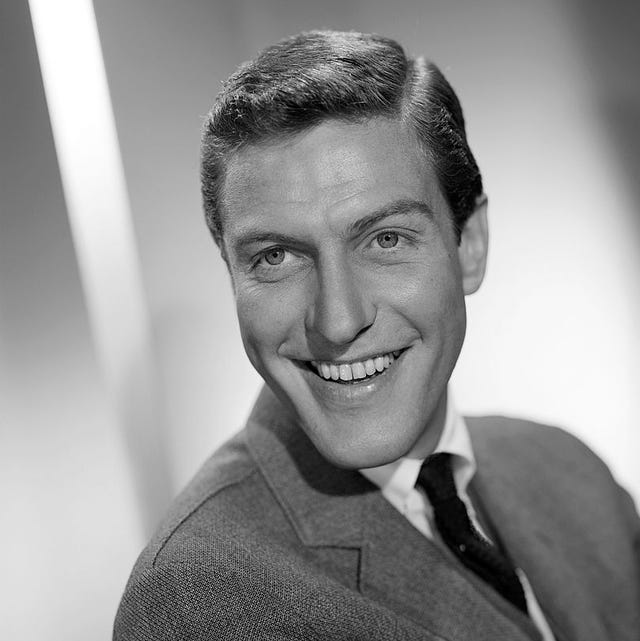 DICK VAN DYKE (1925 – )                                                                                                                       
Dick Van Dyke met his future wife, Maggie Willett, at school where they were classmates and sweethearts, but did not marry her until after his military service during WW2 had run its course. Indeed, it was 1948 before they actually tied the knot. Their marriage officially ended thirty-six years later in 1984. In his autobiography Van Dyke admitted that the final cause of his divorce came about when he gave, out of his own pocket, to his girlfriend at that time, Michelle Triola, the six-figure amount she had sued for unsuccessfully in her infamous 'palimony' case against her long-time lover and partner Lee Marvin. Dick and Maggie had been separated for some time and she obviously decided that enough was enough.
Dick & Julie Andrews in Mary Poppins (1964)
Dick was born in 1925 in West Plains, Missouri, and had tried three times to enlist in the United States Army Air Corps as soon as he reached the age of eighteen. Twice rejected for pilot training because he was unable to meet the minimum weight requirement, he barely made the cut on his third try – but not as a pilot. He served as a radio announcer during WW2, before transferring to the Special Services and entertaining troops for the remainder of the war. He never actually left continental USA during the war years. In December 1919, this versatile and popular star of Mary Poppins (1964) and Chitty Chitty Bang Bang (1968) celebrated his ninety-fourth birthday.
PETER VAUGHAN (1923-2016)              
British character actor Peter Vaughan was equally adept at portraying benevolence or menace, and did so most effectively on both large and small screen for almost sixty years. In fact, from 2011 to 2015, (the year before his death), he was in his nineties yet still performing as Maester Aemon in the astonishingly successful TV series Game of Thrones. His fourteen year marriage to rising actress Billie Whitelaw (1952-66), saw him eventually emerge from her shadow and steadily move up the credits list in films and roles of increasing quality.
Peter with Ronnie Barker (L) in Porridge
After leaving school in 1940, he joined the Wolverhampton Repertory Theatre and gained valuable acting experience there and at other theatres until World War Two intervened. On 9 June 1943, he was commissioned a second lieutenant in the Royal Corps of Signals, ultimately serving in Normandy, Belgium and the Far East. At the end of the war he was in Singapore during the liberation of Changi Prison. Towards the end of his long life he suffered from partial blindness, before dying peacefully of natural causes at the age of ninety-three.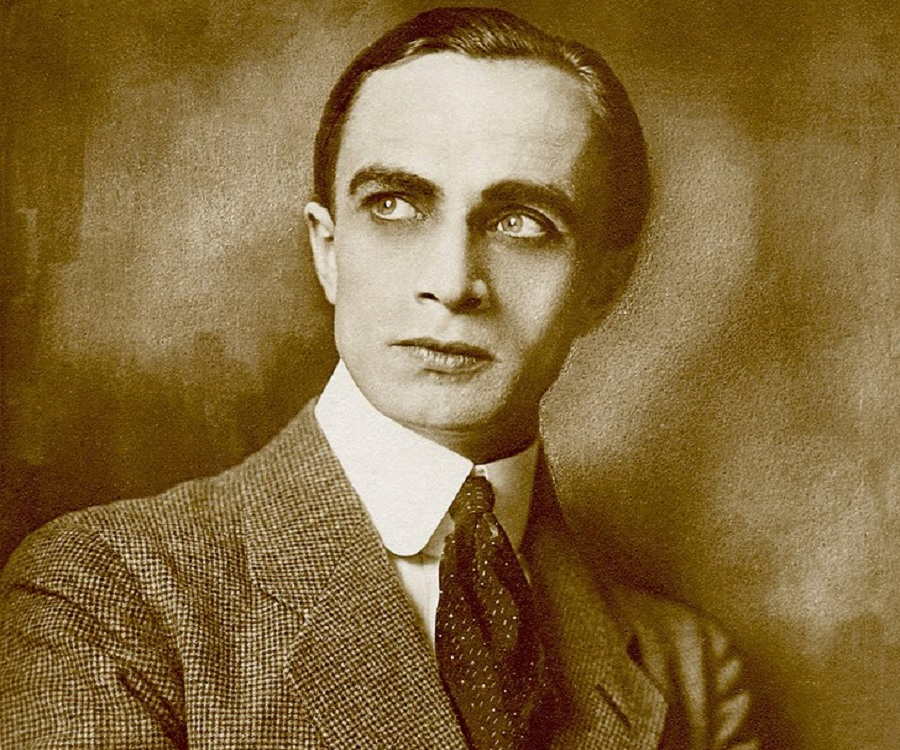 CONRAD VEIDT (1893-1943)                  
Born Hans Weidt in Berlin, Germany in 1893, Conrad Veidt would create a sensation in the German cinema with his role as the murderous somnambulist Cesare in The Cabinet of Dr. Caligari (1920). More outstanding performances followed until his career came crashing down in 1933. The new Nazi regime demanded that all citizens hoping to get further employment must fill out a form declaring their ethnicity. Bent on purging the German film industry of anti-Nazis and Jews, Joseph Goebbels targeted Veidt a week after the actor had married his third wife, a Jewish woman named Ilona (Lily) Prager. Veidt was not Jewish himself, but he would not renounce the woman he loved, so he wrote 'Jude' on the form anyway. In truth, he was openly opposed to anti-Semitism and determined to show solidarity with the German Jewish community. His activities were already under scrutiny by the Gestapo by that time and he soon learned of a Nazi plot to assassinate him. Conrad and Lily fled Germany ahead of the Nazi death squad and settled in the UK. A disgruntled Goebbels vowed Veidt would never act in Germany again. Conrad became a British citizen in 1939 and Universal Pictures soon came calling. He fervently opposed Nazism and would donate a major portion of his personal fortune to his adopted country to assist in the war effort.
He and Lily moved to Hollywood in 1941, his intention being to make American films that might persuade the then-neutral and still isolationist US to join the war against the all-conquering Nazis. These were desperate times for they had already taken Europe and were endeavoring to bomb the United Kingdom into submission. Aware that Hollywood would most likely typecast him in Nazi roles, Veidt had his contract stipulate that any Nazi he portrayed on film must be a villain! Of course, his best-known Hollywood role was as the sinister Major Heinrich Strasser in Casablanca (1942). Curiously, the film was written and in pre-production before the United States actually entered World War Two.
As Major Strasser in Casablanca (1942)
Conrad survived fighting on the Eastern Front during World War One before spending five months in a Prussian hospital suffering from jaundice. He escaped the clutches of the Gestapo and thumbed his nose at the Nazi regime on-screen. He had been lucky. Less than three months after the theatrical release of Casablanca in January 1943, he was playing golf at the Riviera Country Club outside Los Angeles when a heart attack took him at fifty. Because he had been blacklisted in Nazi Germany, there was no official announcement there of his death. His ex-wife and daughter, in Switzerland, heard about it on the radio.