JUDGE ROY BEAN (1955-6) 39 EPISODES       
Like many western series, this one is based on the life of a real person of the American Wild West, and liberally mixes fact with fiction. Phantly Roy Bean Jr (1825-1903) was a saloon keeper and Justice of the Peace in Val Verde County, Texas, who labelled himself 'The Only Law West of the Pecos'. Thanks to movies, books and this series, he was portrayed as considerably more important and flamboyant than he was in real life. Today, he is unfairly remembered as a ruthless 'hanging judge' when, in fact, he only sentenced two men to the rope – and one of the two managed to escape anyway! Bean preferred fining felons – usually the entire contents of their pockets – none of which ever made it back to the authorities.
The real Judge Roy Bean – 'The Only Law West of the Pecos'
In his youth Bean killed a Mexican desperado in Chihuahua and fled to San Diego, California. He lived for a while with his brother Joshua who would one day be elected as the city's first ever mayor. On the move again, Roy killed a Mexican officer who had kidnapped and married his lover. Six of the dead man's friends put Bean on a horse and hanged him. However, the rope stretched and he lived to tell the tale. In 1866, he wed an 18 year-old girl, sired four children by her; the family residing near what is now Burbank High School.
Lilly Langtry
By the late 1870s, however, he had abandoned his wife and children and moved on to start a tent-saloon at a spot he dubbed Vinegaroon near the Pecos River. It was a lawless area and a Texas Ranger acquaintance got him appointed as a JP in August 1882. 'The Only Law West of the Pecos' was in business. He sent for his children but then moved 32 kilometres away to Eagle's Nest, soon to be renamed Langtry in honour of British actress Lilly Langtry; a lady known as 'The Jersey Lilly'. She would one day visit Langtry, but only after Bean had passed away.
Gravelly voiced actor (and former dentist) Edgar Buchanan portrayed Bean in this series. He had given up dentistry at the age of thirty-six to concentrate on acting, thereby doing both professions a big favour. By all accounts he was not a good dentist. Fans of the comedy series Petticoat Junction (1963-70) loved him as Uncle Joe Carson in all 222 episodes. Jack Buetel, an actor all but forgotten in the movie and TV industry by the mid-fifties, played Deputy Jeff Taggert in the 39 episodes of Judge Roy Bean. Back in 1943 he had experienced his one moment of fame when he portrayed Billy the Kid opposite Jane Russell in Howard Hughes' The Outlaw. Unfortunately for Jack, after that Hughes refused to loan him out to other studios for the remainder of his exclusive contract. By the time this series came along his chance at a significant acting career had passed him by.
Jackie Loughery
The producers felt the series needed a little glamour, so the role of Letty Bean, the judge's niece, was created and saw pretty Eve Brent play her in the pilot. By the time the series hit TV screens across the USA, however, Eve had been replaced by the 1952 Miss New York and Miss USA, 25 year-old Jackie Loughery. She was the former wife of singer Guy Mitchell and the future spouse of producer/actor Jack Webb, the man who created and starred as Detective Joe Friday in the popular Dragnet series. Jackie is still alive and well as of November 2020, having celebrated her 90th birthday in April.
KLONDIKE (1960-1) 17 EPISODES         
More than likely, this one-season series came about because of the box-office success of the John Wayne 'northern' North to Alaska (1960). Undeterred by the abject failure of The Alaskans (1959), an ABC/Warners attempt that starred Roger Moore and Dorothy Provine, NBC created Klondike, only to see it encounter a similar fate. Set in the early days of the Klondike Gold Rush year of 1897 in the town of Skagway, it starred lightweight actor Ralph Taeger. It co-starred James Coburn who was cast as a con man. He had been around in numerous TV shows for several years and was about to hit it big as one of The Magnificent Seven (1960). This would lead to another supporting role in the 1963 box-office success The Great Escape. Strong performances in those films led to him starring in the spy spoof Our Man Flint in 1966. However, that was five or six years into the future. He first had to experience the failure of Klondike. In desperation NBC shut down the series after just seventeen episodes, re-located its two leads to a sunnier climate, dropping them into a new series called Acapulco. The network even gave them the services of the popular Telly Savalas, but the result was actually worse. Acapulco lasted only eight episodes!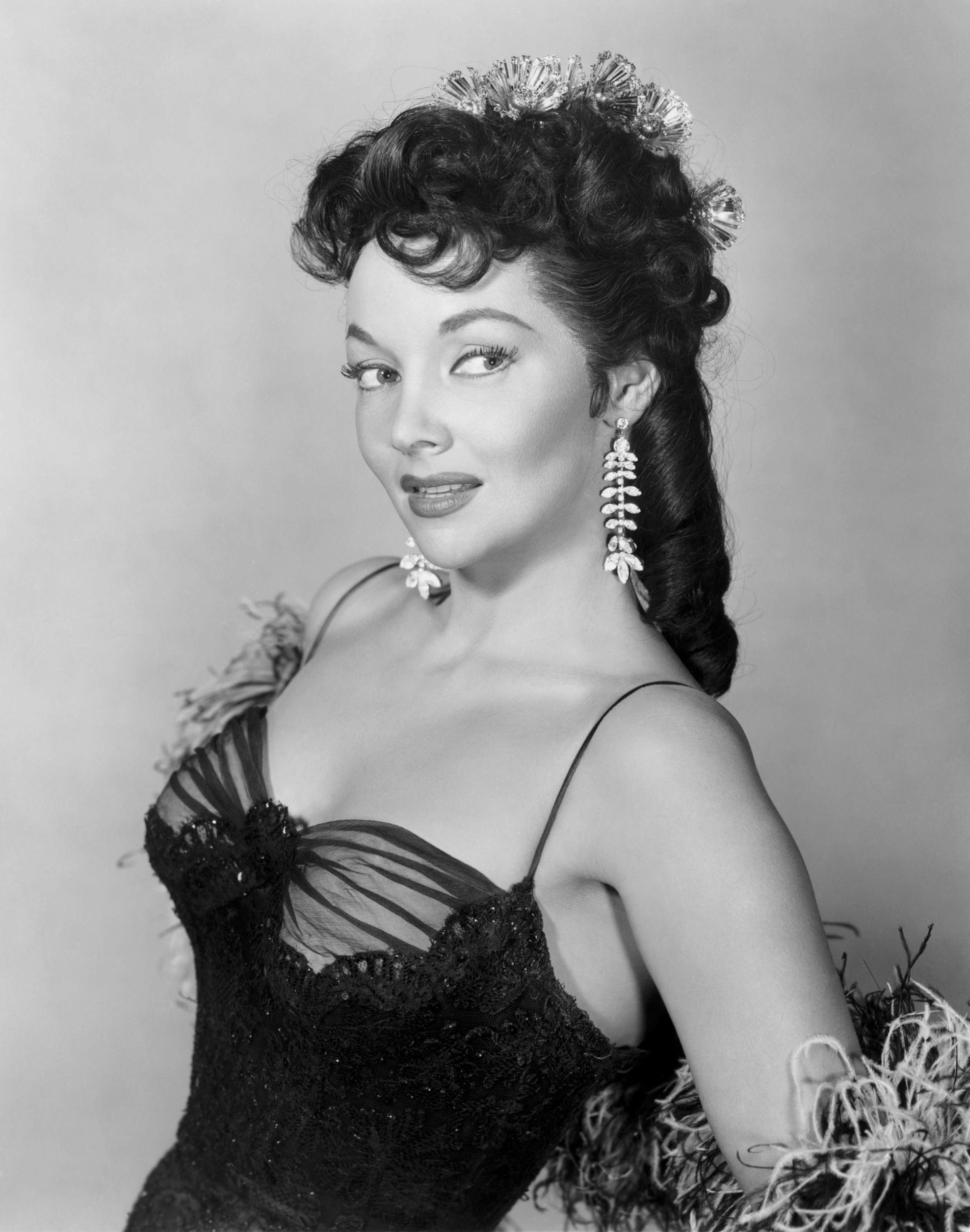 Mari Blanchard (1923-70)
Klondike had also been given two up and coming screen beauties as an injection of sexy glamour. Mari Blanchard was a survivor of poliomyelitis at nine, yet became a successful model in her teens. Her 36-25-36 figure provided the inspiration for Al Capp when he created the character 'Stupefyin' Jones' for his Li'l Abner cartoon strip. On a more sinister note, her name and phone number were found, (along with those of June Allyson, Anita Ekberg and Zsa Zsa Gabor), in the 'little brown book' discovered on the body of mob strong-arm man Johnny Stompanato, after he had been stabbed to death by Lana Turner's 14 year-old daughter, Cheryl Crane, in 1958.
Joi Lansing (1929-72)
Former model and notorious Hollywood party girl Joi Lansing was the second shot of glamour injected into the series. As Joy Loveland, she had been posing since the age of thirteen and had also attended MGM's studio talent school at seventeen. Her many liaisons included flings with Mickey Rooney, Frank Sinatra and George Raft. In 1949, she was a contender for the Miss Casswell role in All about Eve (1950), the part eventually going to Marilyn Monroe. Both Joi and Mari did not live long lives. Cancer claimed them in their forties.