Susan Oliver
Beautiful green-eyed actress Susan Oliver was a passenger aboard the Clipper Washington, a Boeing 707, on a trans-Atlantic flight from Paris to New York when it dropped from 35,000 feet to 6,000 feet before the pilot managed to recover the aircraft. It was February 3, 1959, the same day singer Buddy Holly died in a plane crash. This brush with death caused Susan to avoid flying for a year, costing her several acting opportunities. It took extensive hypnosis to overcome her paralysing fear of air travel. Extraordinarily, she not only overcame her fear but her live-in relationship with actor Jim Hutton ended in 1963, when she began to focus on a career as, of all things, a pilot. This included a decision to make a trans-Atlantic flight at the controls of an aircraft!
Susan the pilot
In 1966, while preparing for that flight, she was involved in a second aerial mishap as a passenger. Susan was aboard a Piper J-3 Cub when the pilot indulged in some 'show-boating' and hit some wires. The aircraft flipped and crashed. Both occupants were fortunate to escape injury. A year later, Susan was piloting her own Aero Commander 200, when she became the fourth woman to fly a single-engine aircraft solo across the Atlantic Ocean and the second to do so from New York City. Her plan had been to fly to Moscow, but her odyssey had to be terminated in Denmark after the Soviet Union Government denied her permission to enter its air space.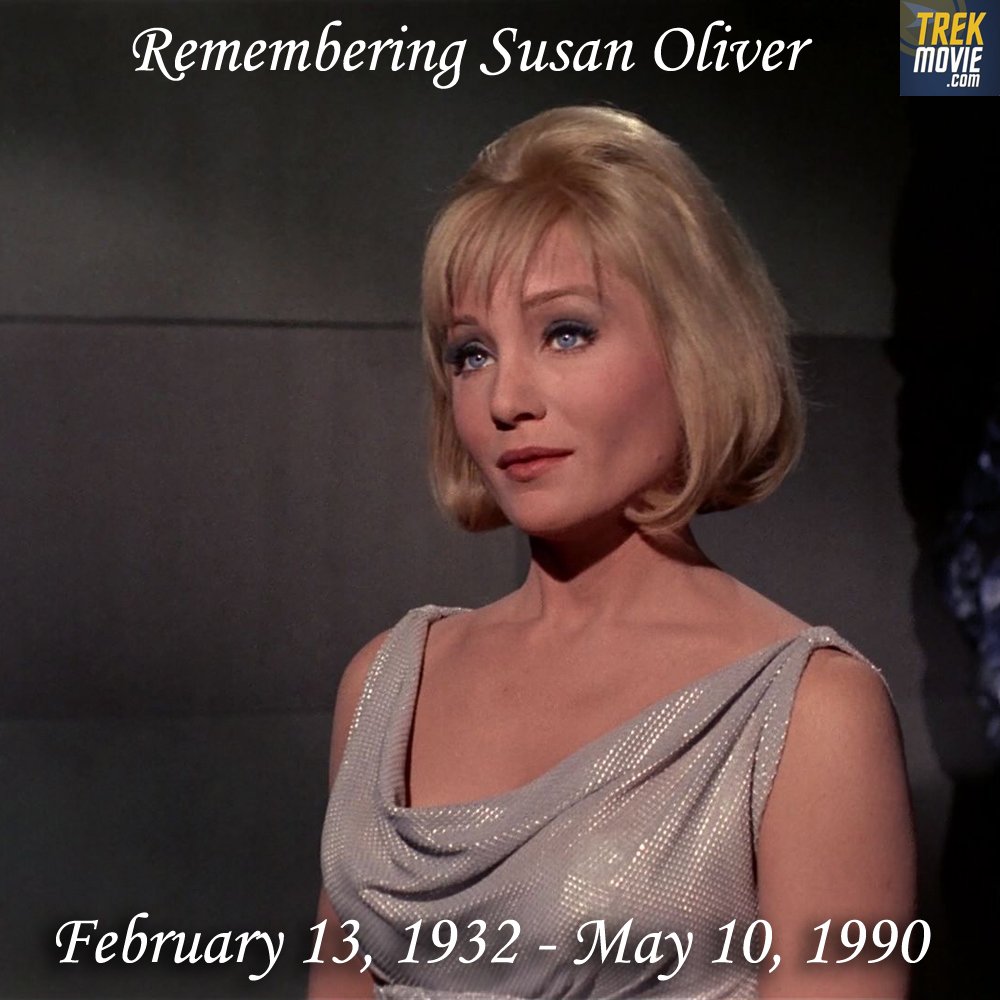 In 1968, Learjet asked if she would be interested in setting records flying their jets (single and multi-engine), once she earned the required type ratings. She considered the offer and earned the ratings. She even flew a few charter flights but did not participate in any record flights in their jets. In 1970, she co-piloted a Piper Comanche to victory in the 2,760 – mile transcontinental race known as 'The Powder Puff Derby', her win earning her the 'Pilot of the Year' title. Her last aviation medical examination was in 1976, after which she was not permitted to legally pilot anything except gliders from May 1978. By then she had moved on and was studying to be a movie director anyway. Sadly, in late 1989, Susan was diagnosed with colorectal cancer. It later metastasized to her lungs and this brave and accomplished lady passed away in May 1990 at the age of fifty-eight.
John Kerr as Lt. Joe Cable in South Pacific (1958)
Charles Lindbergh
John Kerr's most popular screen role was as Lt. Joe Cable in South Pacific (1958), but he might well have been the perfect choice to play Charles Lindbergh in The Spirit of St. Louis (1957). His physical resemblance to Lindbergh was uncanny, yet he turned down the role that might have made him a screen immortal. Why? Kerr made no secret of his disgust over Lindy's pro-Nazi views prior to the United States' entry into WW2. He flatly refused to play a man, American hero or not, who had expressed admiration for the very people who had plunged the world into war. John Kerr was a man of integrity.
Kelly McGillis in Top Gun (1986)
Kelly & Melanie tie the knot 2010
Kelly McGillis really wanted to play the role of Kathryn Murphy, the district attorney in The Accused (1988). Back in 1982, she and her room-mate had been assaulted and raped by two men in their apartment, so she had a strong affinity with the true story presented in The Accused. She won the role and was excellent in the picture. The stunning Kelly achieved worldwide fame as the sexy love interest of Tom Cruise's character in Top Gun (1986). This was just two years after she had been fired from the film Bachelor Party (1984) because the producers considered her to be neither sexy enough nor pretty enough for the role! In 2000, she met the openly gay Melanie Leis, a sales executive eleven years her junior, and confirmed rumours of her own lesbianism during a 2009 website interview. The following September, Kelly and Melanie were joined in a civil union in New Jersey. 'I have no secrets anymore', a happy Kelly declared.
Roger Moore as 007 in A View to a Kill (1985)
The 1979 James Bond film Moonraker starred Roger Moore as 007. He was asked for his opinion on escaped train robber Ronald Biggs having a cameo in the Brazilian segment of the movie. Biggs was on the run and hiding out in South America at the time. Moore was incensed by the idea and said so in colourful terms. He did not want the escaped Great Train Robbery fugitive anywhere near the picture and the idea was canned. Roger's own father had once been a London policeman. Incidentally, after completing A View to a Kill (1985), the 57 year-old Moore chose to retire as James Bond. He made no secret of his embarrassment at playing love scenes with actresses young enough to be his daughters.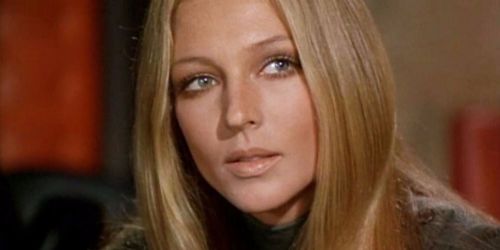 Joanna Pettet
Actress Joanna Pettet was born in London in 1942. She played Tom Courtenay's lover in The Night of the Generals (1967) but, despite the picture's strong cast and sizeable budget, it failed at the box-office and Joanna's expected boost to her career never eventuated. Perhaps, she used up all her luck on August 8, 1969 when she lunched with her friend Sharon Tate at her home in Cielo Drive but decided not to stay for dinner. That evening Sharon and her other guests were butchered by the Manson Gang. There appears to be no shortage of people claiming to have narrowly missed being at the Cielo Drive home on that fateful night, but Ms Pettet's claim is genuine. Her life, however, has not been tragedy-free. Joanna's only child (by actor Alex Cord), a son named Damien, died from an acute heroin overdose, at the age of twenty-six, in 1995. Long-retired from the screen, Joanna (now in her late seventies) was recently portrayed by Rumer Willis in the 2019 feature film Once Upon a Time…in Hollywood.
Mike Todd                                       
Producer/ entrepreneur Mike Todd was, by all accounts, an uncouth man but he lived by certain principles. He was putting on a USO show during the Second World War, featuring, among others, stripper Gypsy Rose Lee, at Fort Monmouth, New Jersey, when he noticed that the first fifteen rows of the audience were full of officers and local notables. He was furious. It was a generally understanding that USO shows were for enlisted men only, so he refused to start proceedings until something was done about the situation! 'This ain't any show for the country club set', he informed the base commander. 'If they want it, it'll cost 'em a hundred thousand dollars.' A compromise was reached and the brass were permitted to occupy the first two rows only. The enlisted men filled the rest.